Little girls are always curious about styling their hair in a unique manner. Whether it is about hairstyles for school, party hairstyles, or something for their casual routine, they always want the best. Even if they are not making their styling decisions yet, the parents are often too concerned about how the girls' hairstyles would look like on a particular day. Fortunately, there are many toddler hairstyles girl that can be sported on a particular day. You can try out many variations of the typical hairstyles as well in order to keep your girls looking cool and make a few eyeballs roll.
Toddler Hairstyles Girl To Sport A Trendy Look 2023
The best toddler hairstyles girl is what you need on that special party night and you can find a lot of variations today. Remember, however, that every toddler is different and you need to pick one that fits your little kid to perfection. Here are a few amazing hairstyles for girls that you may want to consider.
1. Braided Side Bun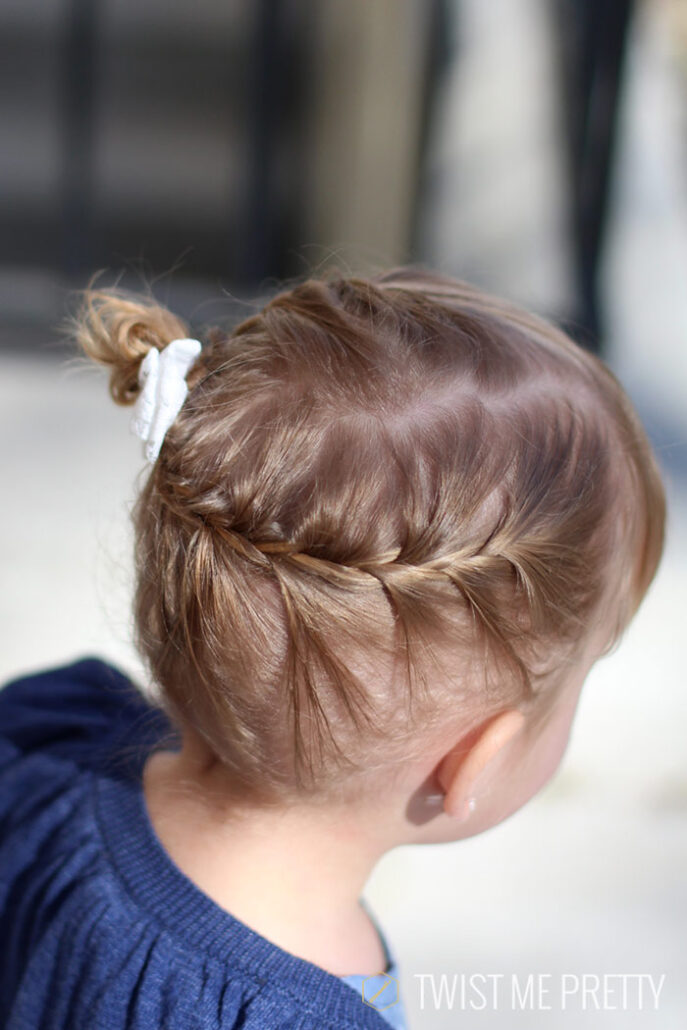 This cool braided look is unique and it just looks awesome. The hairstyle is a bit intricate though and will need some work to be done on your part. Section her hair on top with a couple of criss-cross going from the frontal section towards the one on the back. Make a horizontal braid in the center of the head and make it go crossing over the design you just created. Secure with visible beads or bands and take strands at the back forming a nice and simple low ponytail. There is a big statement bow complementing her dress to complete the look.
Combed Back With Twisted Strands And Fishtail Braid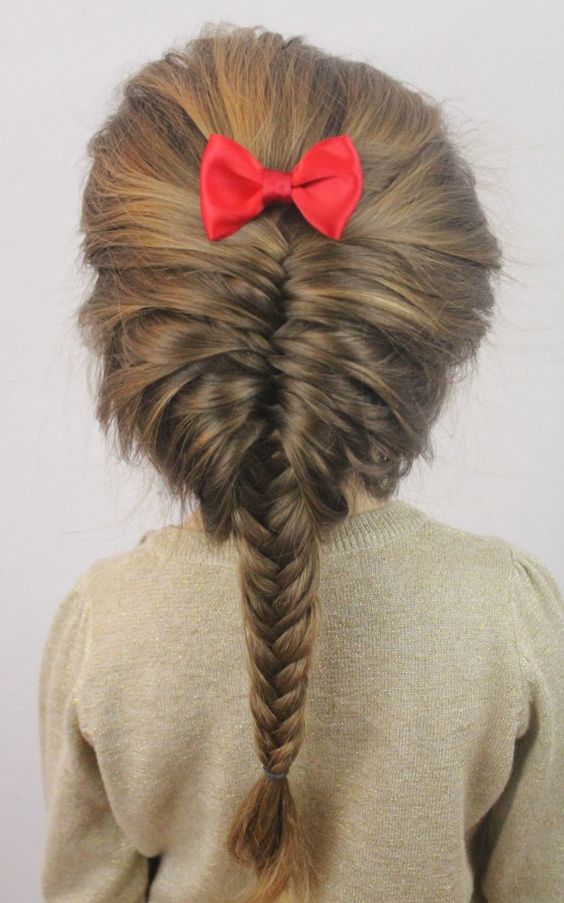 Source: insta
Toddlers love to flaunt a simple look and this one is just that. However, it still has an element of style to it and really looks gorgeous. The combed back hairstyle looks amazing with twisted strands coming from either side of her head and going into the fishtail braid that starts low at her neck. It looks simple yet stylish.
Side Swept Hairstyle With Messy Ponytail
Source insta
Messy hair looks stylish and you can always make your little girl's hairstyles a bit of mess. Just have a look at this beautiful 'do. It is nice and side-swept at the front but the ponytail is all messy. A statement bow clip on top completes an elegant look to perfection. It makes both an everyday hairstyle and a uniquely stylish party look.
4.
Bohemian Twist
Source
This beautiful hairstyle is perfect implementation of a simplistic yet classic and stylish look. The hairstyle boasts of casual combed back look with nice inverted braids starting at the nape and ending into a hair bun on top. The casual hair bun makes for a perfectly stylish vibe and it could be a wonderful everyday look for your little princess. The hairstyle won't need too much of styling either and can be your 5-minute 'do.
Princess Braid
Source: insta
Your little princess needs something that makes her look like a real one when it comes to hairstyles. What about this beautiful look above? The hairstyle is quite unique and has royal vibes to it. The hair on top is divided into three sections with the central section formed into a nice and long braid that goes all the way to the crown area before being secured right there. The braid is parted into a couple of thinner braids falling over the forehead each forming a nice loopy shape to go into the hair on the sides. Overall, it looks gorgeous and royal.
Natural Curls With Hair Accessory
Source insta
Nice curly hair left intact will always give your little toddler girl a unique hairstyle to flaunt. She is always going to love it and so will everyone else around. The hairstyle makes a unique statement and the messy look lends it some authentic vibes. The hair accessory on top makes it look even better. Just let some spring curls fall over her forehead to achieve the authentic style.
7. Knitted Top with Fishtail Ponytail
Another cool look among the toddler hairstyles girl, this beautiful hairstyle brings you some special vibes. It has the intricacy you need on a special party or a formal event and will make for an amazing look overall. The hairstyle brings a chic and elegant look to an otherwise simple ponytail style by knitting the top hair together and taking the rope braids all the way to the back where it is formed into a fishtail ponytail. Leave the tips nicely curled and it will make gorgeous vibes.
Some Trending Black Toddler Girls styles
Cornrowed Bun or Threaded Shuku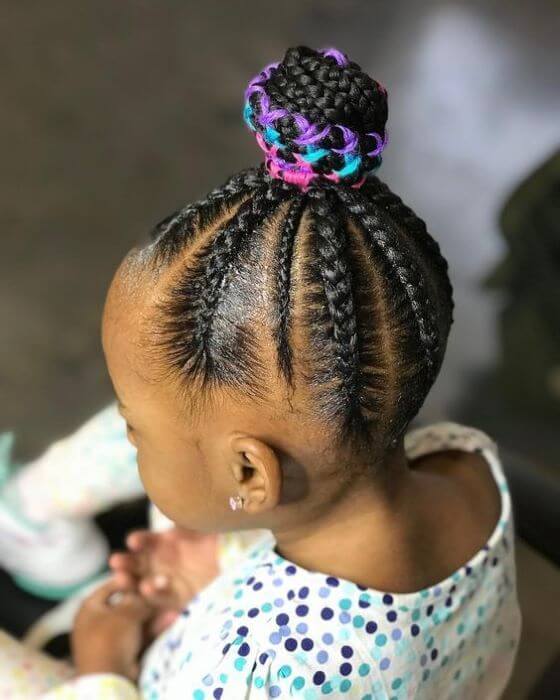 Inter-Locking Side Sweep 2-Strand Twists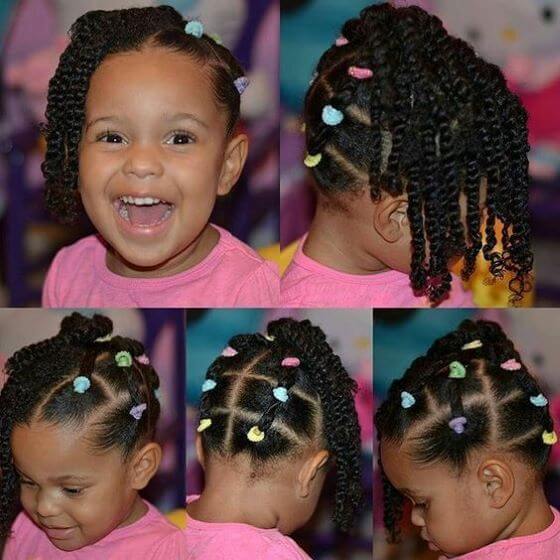 Cornrow Twists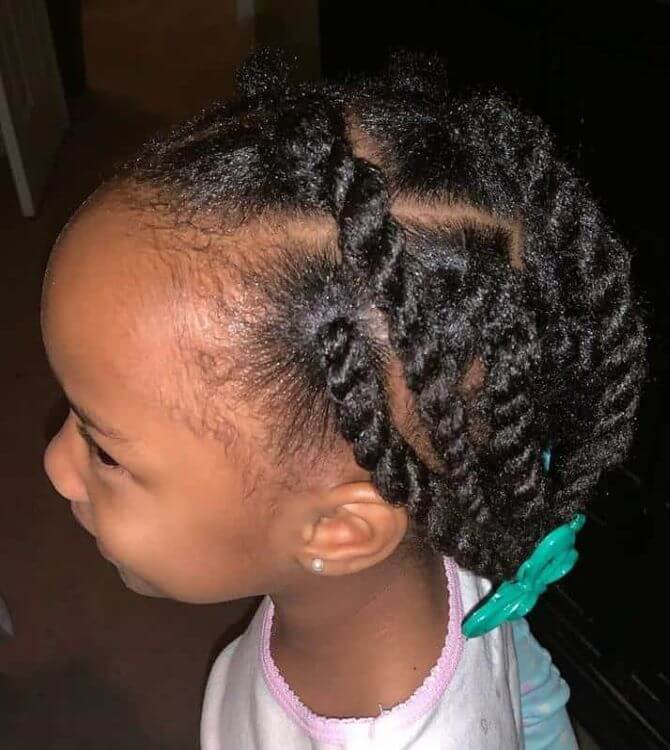 Minnie Mouse Bow
Low Updo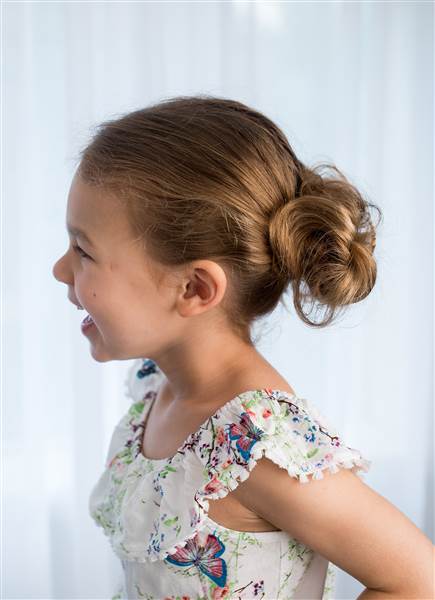 Bubble Braid Pigtails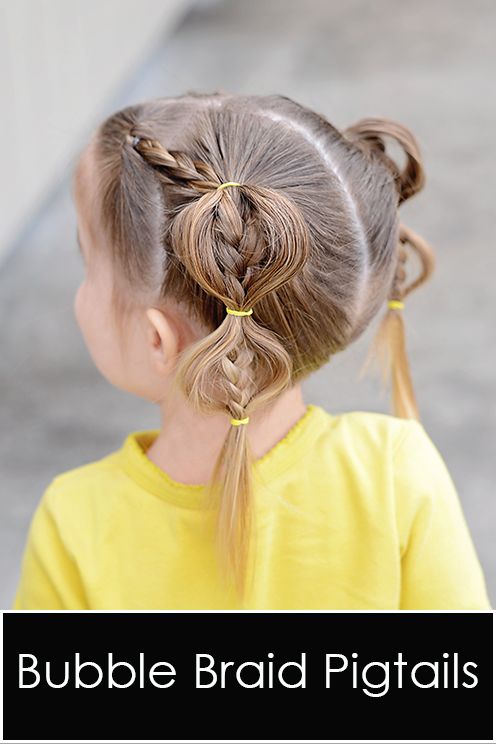 Toddler hairstyles girl are aplenty and it's the matter of picking the right hairstyles for the occasion you are going to attend. These hairstyles are meant to lend your toddlers a beautiful look and a style that everyone is going to love about them. Try them out this season and see what kind of response you get from your toddler and everyone else who gets the chance to take a look at it.