Only because your girl's hair is curly does not mean you should stick to a couple of basic hairstyles. Want proof?
Just take a cue from the celebrity hairstyles and you will find out how beautiful naturally curly hair can look. In fact, here we have listed some beautiful easy hairstyles for school curly hair to give you some inspiration.
Each of the hairstyles listed here can be easily replicated and they won't take more than 5 minutes of your precious time every morning. Still they produce the most organized and chic looks for your little girl that she can flaunt at school every day. Can't wait to find out? Let's explore!
Top Easy Hairstyles For School Curly Hair 2023
These hairstyles listed here make the best of choices when it comes to little girl hairstyles for school and work significantly well for those with naturally curly hair. Let's run you through these simple but amazing options.
Messy Updo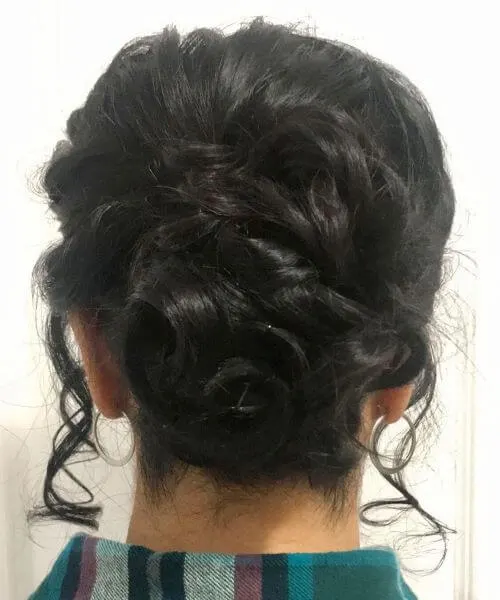 This is a cool, stylish, and hilariously simple updo. And, it doesn't need any kind of heat styling whatsoever. Here's how to style this simple and messy hairstyle.
Let her hair to air dry before applying some curl-defining cream. Gather her locks into a typical ponytail just halfway through the nape and the crown.
Wind this ponytail around her hair base and tie it together to form a bun.
Use a few bobby pins and secure it into place.
Finally, mist it with the hair spray to make sure everything is well locked in.
Low Hair Bun With Simple Braids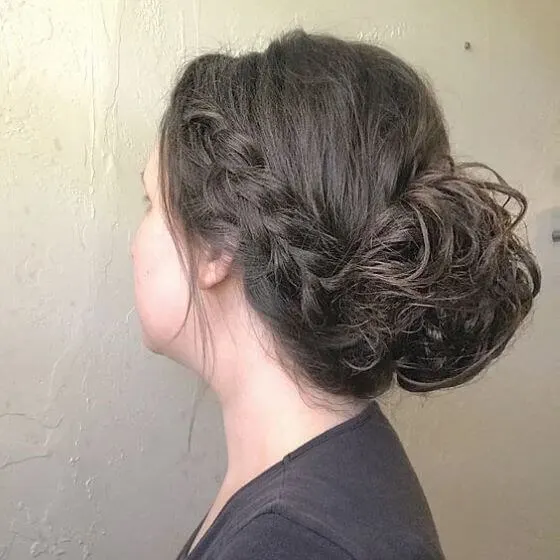 This one really is a genius. The hairstyle works perfectly for anyone with naturally curly hair with some natural texture. Here is how this look could be achieved.
Begin with the braids.
Pull her braids into simple low hair bun or ponytail and leave some of them out before you secure everything up.
Wrap any left-out braids all around the bun's base.
Use bobby pins to lock it up.
Sleek Updo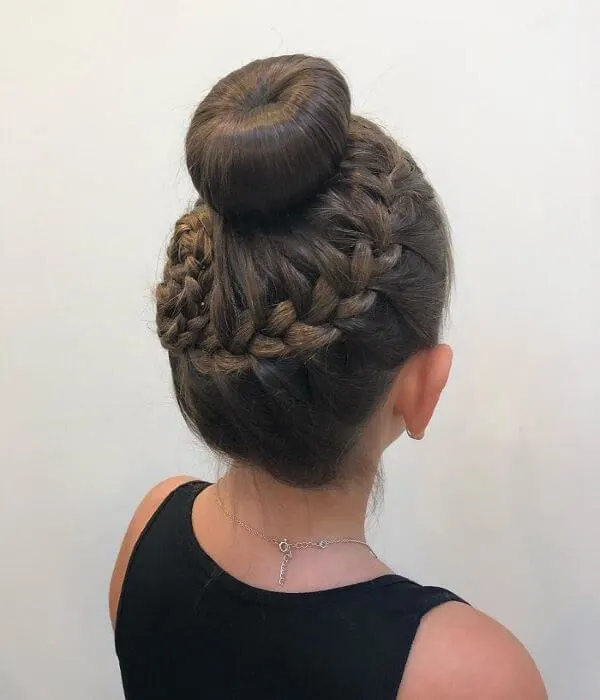 It's another effortless hairstyle that works perfectly for a festival or summer party at school. It will also help your girl's bone structure to shine too. For an even funkier look, you should secure it using chic and elevated scrunchie. Here's how to achieve this look.
Brush her hair to begin with and ensure there is a smooth texture.
Now, brush it up into a nice and simple high ponytail before securing it using elastic.
Divide her ponytail into half before twisting the parted sections into a messy and thick twist.
Secure the bun to her head with bobby pins and adjust its size and shape to your liking. Amp it up with a scrunchie before wrapping it around her bun to secure it into place.
If there are any flyaways, use styling gel to smooth them down.
Messy Curls With Headband
The minimalistic curly hairstyles have been gorgeous to look at and a lot of inspiration can be drawn from these hairstyles.
And even if she doesn't have much length to her hair, try this beautiful look to give her an elevated style. Here is how to achieve this beautiful look.
Just allow her hair to air-dry before you use a curl-defining cream to prep it up. You may need to use some curl defining cream here to make it look amazing.
With her curls defined, just secure the look with a headband that looks cool on her. She'll look amazing for sure.
One-Minute Side Braid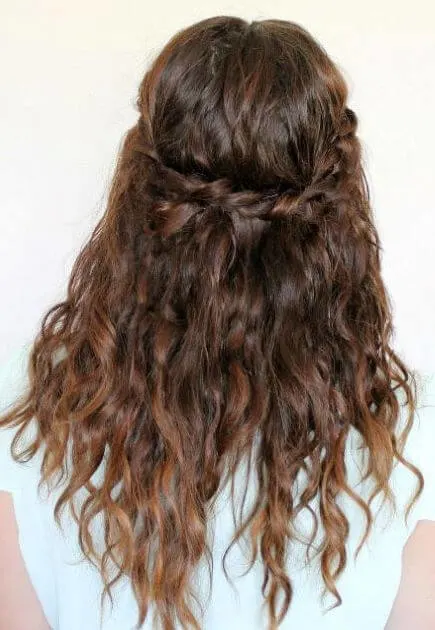 This beautiful half-back hairstyle is going to take you only 60 seconds to style it up to perfection. Let's find out how this simple look can be achieved.
When starting out with wet freshly-washed hair, get your hands on some curl-enhancing spray and then scrunch through her damp here before you can let it all air-dry.
Create a natural part into her hair and grab the smaller hair section to a single side before braiding it back and taking it to the crown.
When at the back of her head, pin this hair section for securing the hairstyle before you pull hair layers from the top and go over it in order to camouflage the curly hair. She'll look gorgeous in this beautiful look.
Twist Wrap Ponytail
Tied Up Braids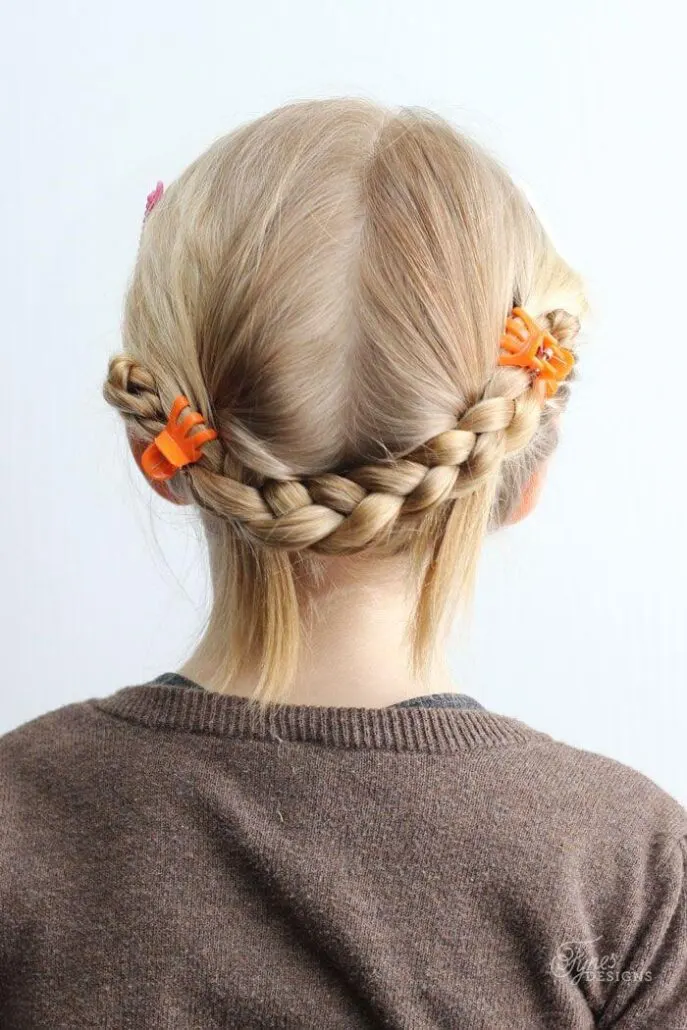 Half Bun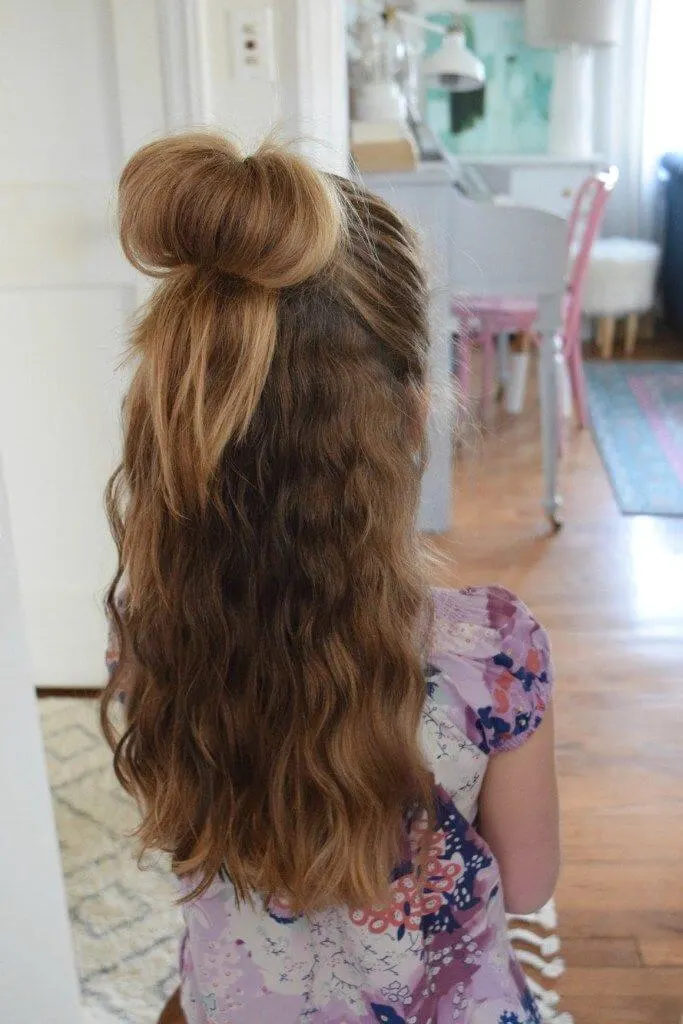 Bubble Braid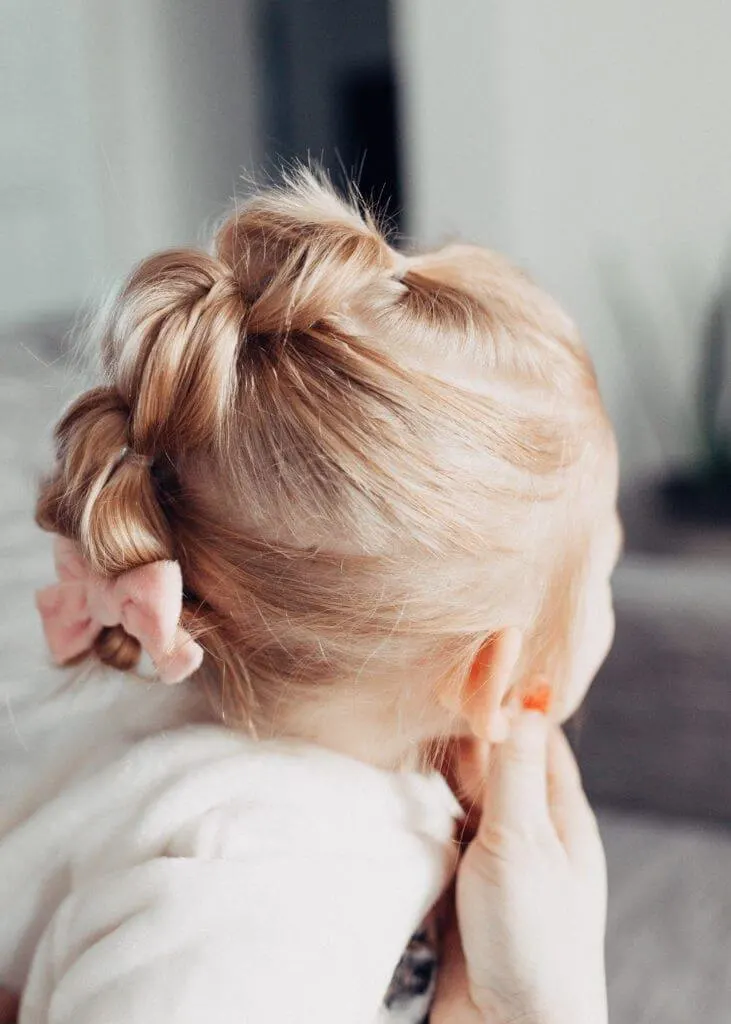 Colorful Headband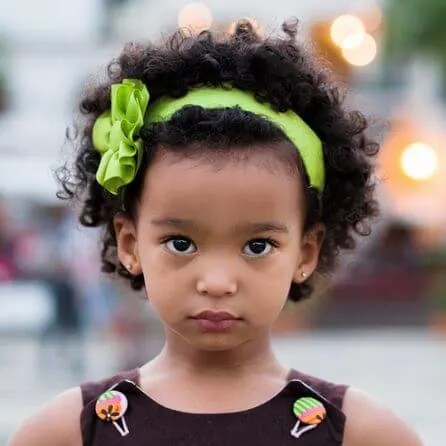 All these easy hairstyles for school can make a statement for your little girl. You just need to come up with a perfect match for your girl's face shape and overall style. Make a pick from the list above and she is definitely going to rock the look.