It can be hard sometimes to choose the right toddler boy haircuts. You have to select the best hairdo for your kid which suits him and gives him an impressive personality.
In fact, even kids have started taking their looks seriously and they are more sensitive to their looks and hair than ever before. They have opinions of their own regarding their hairstyle and what really makes them look pleasant and cool.
Top 90 Cute Toddler Boy Haircuts for 2023
So, to give them just that, let's take a look at the best toddler boy haircuts around.
Textured quiff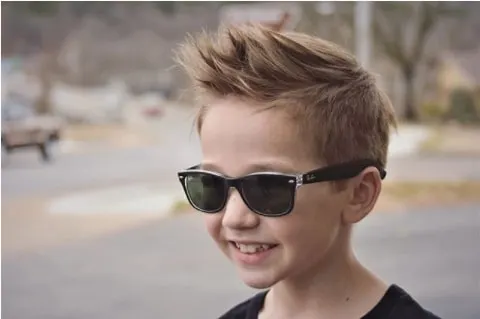 Source: Lostboybruce
This one can be achieved by simply converting your taper cut to textured quiff hairdo. Just let the hair on top grow a bit more and get the style with a bit of styling product.
Side parted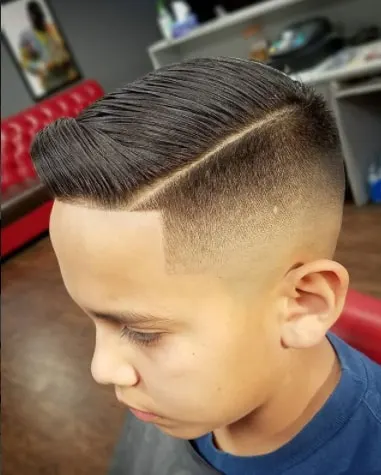 If your kid has fine hair, there must be some length left on the top. Just take example of this side parted haircut that offers all the balance between the long hair and short locks. Just brush over to a side and you'll have a perfect hairstyle.
Faux Hawk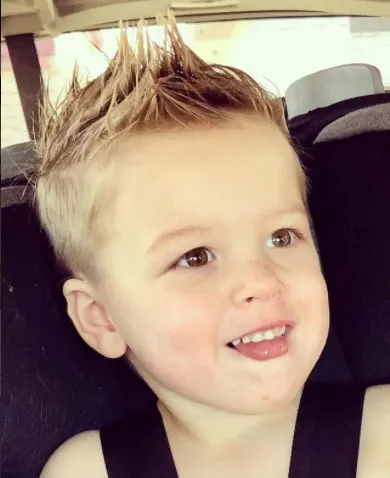 Source: Messitttwins
Faux Hawk is also known commonly as spikes haircut. It is especially for those who want to keep the kids' hair a bit longer and still want to achieve the spikes look. It will really help your kid rock the look.
Spiked Faux Hawk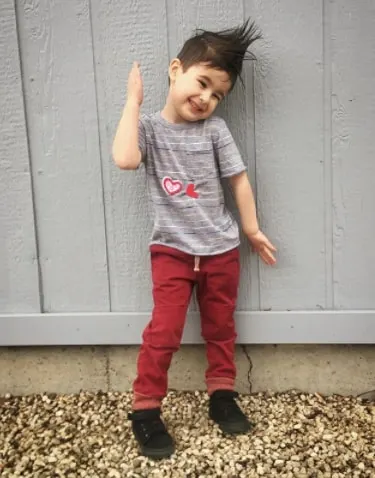 Source: Randeeto
It's a subtle Faux Hawk hairdo that you can easily play up using some styling product. In fact, it's easy to style and doesn't take much time and effort.
Curly Haircut With Razor Line And skin Fade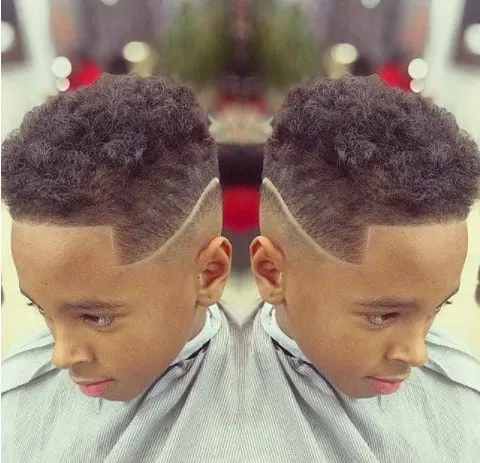 Source: Patrickbpromollc
This haircut will let the natural curls of your kid look crisp and clean through expert skin fade just around the sides and back. Added definition can be achieved through that fine razor line.
Side Parted Hairstyle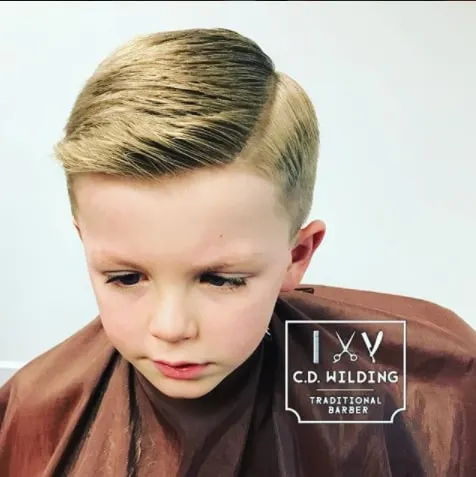 Source: Wildingbarber
It's one of the simple and straight forward toddler boy haircuts that require some length on sides while keeping enough weight on the top. The haircut can be worn loose and styled to a side as well.
Wispy Fringe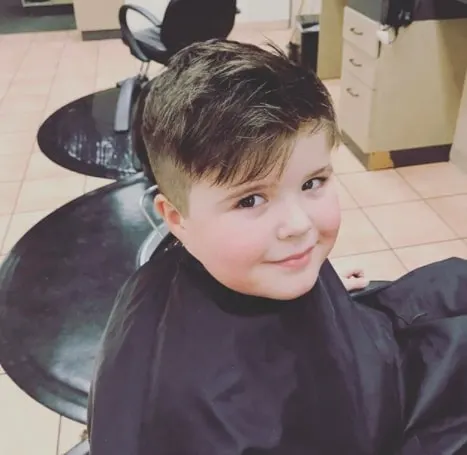 Source: Thezenstylist.jennalee
It's a simple haircut for toddlers in which we have lengthwise cuts into longer strands on the top for creating that wispy fringe. It makes sure that you do not lose length of the hair as well.
Side Combed Undercut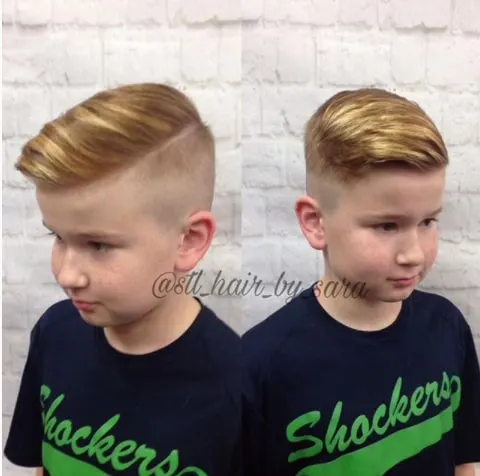 Source: Stl_hair_by_sara
In case if you are looking for trendy toddler boy haircuts, this is the one you should look forward to. It's a hip and disconnected undercut that features long hair on the top. Keep these longer locks combed to the side.
Undercut & Top Knot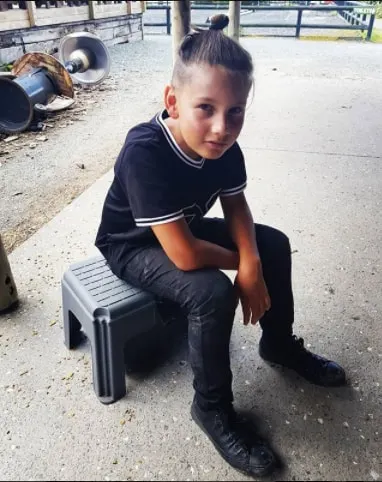 Source: Ashleighcourtnee
If you have already tried undercut with your kid many times and it really suits on him, try combining it with a cool top knot to spice up the look altogether. The new style will really look cool on your little kid.
Mohawk

Source: Jenniferhalsted
If your kid has always rocked the look with shorter hair, this trendy hairstyle is a perfect one for him. All you have to do is to keep the hair on top longer.
The hairstyle is equally popular in boy haircuts 2018 and toddlers and would be a great option to go with.
Mini Mohawk Combined With Curls
Source: Barbershopconnect
Giving your toddler a tapered haircut while keeping the natural curls intact will create mini Mohawk look. It is fairly easy to style and looks stunning as well.
Textured Crop
Source: Brodieraeside
Some people often prefer to go with classic hairdos for toddlers while others like to go with what's in trend.
The textured crop haircut really is a popular choice regardless of the age group. It is also a great choice for those having thick hair.
Layered Waves
Source: Sayward
If you have always adored that wavy texture which shines out of the hair of your little one and want something that requires least possible upkeep then this haircut is the one you should go with.
The layers are created in the mid-length hair for keeping the stylish look of your kid's wavy locks and ensuring that they're still quite manageable.
Surfer Haircut
Source: Szaboimreszalonok
This haircut gives your kid longer hair on top while keeping them full on the sides. Overall, it creates a cool appearance and your little gun will look as stylish as ever.
Short Crop For Fine Hair
Source: Wassiesalon_bkk_thailand
This one is same as textured crop hairdo but it is adapted for the finer hair type. There are faded sides to ensure that a perfect haircut is achieved quickly and you have ample time before you have to visit the barber next time.
Hipster Taper Haircut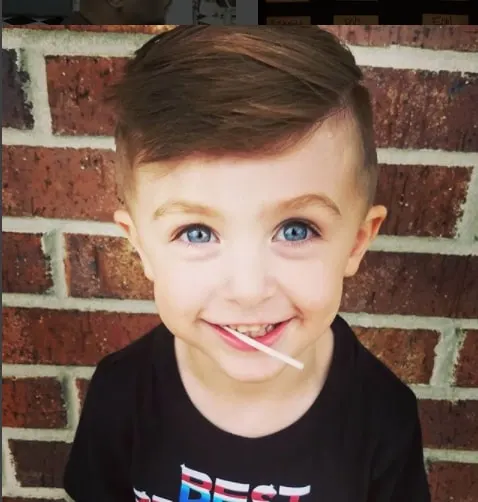 Source:Ling_squared
This one is a hip and cute hairstyle with long hair on the top that creates more of a hipster vibe. It works really well for the toddlers and is a cute hairdo to give them.
Shaggy Haircut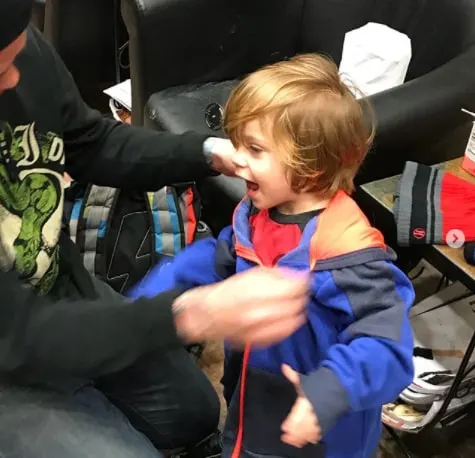 Source: Annejones_vogt76
Just like any other shag haircut out there, this is one of the toddler boy haircuts that feature long bangs.
It's a perfect carefree look that makes your little one a real champ. It's a great style for those who are usually quite comfortable with long hair.
Hard Parted Comb Over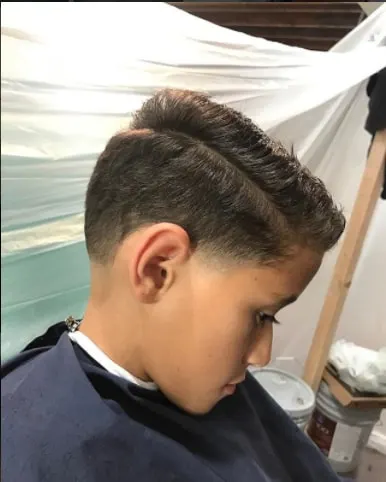 Source: Marcosclips
Just add that hard part to the comb over toddler boy haircuts and it will create a new adorable haircut that your young one will love to wear. In fact, it will add a bit of grown-up flair to their personality as well.
Angled Bangs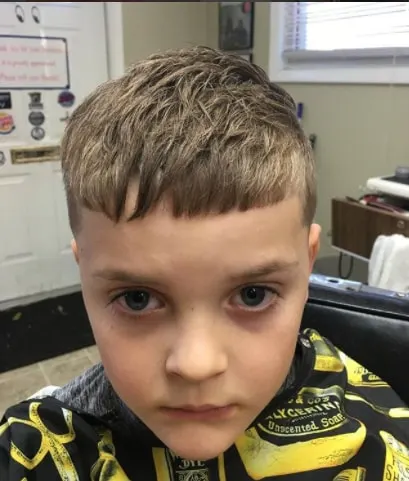 Source: Mitchrife
Combine the crop trend and side part to yield this charming haircut for toddler boys. It will really create a stylish and trendy look overall.
Tapered Curly Haircut
Source: Barbershopconnect
This one helps you to keep your kid's curls controlled and tamed perfectly with a bit of tapering at sides as well as back of neck to prevent matting and knots.
Besides, the hair is kept out of the eyes with some framing that is done around his face.
Rocker Haircut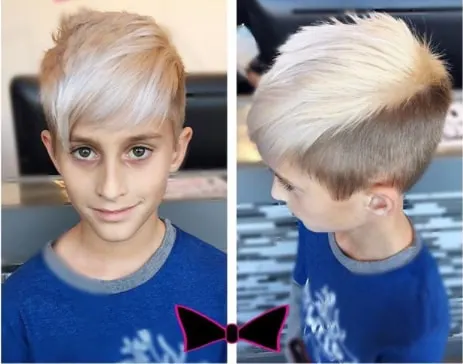 Source: Signaturesalon
Just as the name suggests, your kid will rock in this hairdo. It's one of the best toddler boy haircuts that looks more like mini Mohawk and you're at the liberty of spiking your hair up or wearing them forward naturally.
Faded Hard Parted Haircut
Source: Edandguysbarbershop
If your kid is a swagger and loves to keep is attitude intact, the faded haircut here with this cool little hard part will do wonders to make him look amazing. It's a go to haircut for your kid.
Textured Fringe
Source: The_jaymarie_experience
This one is also a variation of textured crop haircut. It is more like side swept haircut just like the bangs and it is worn across your forehead.
Modern look is created with layered cutting on that classic little toddler bang.
Ivy League Haircut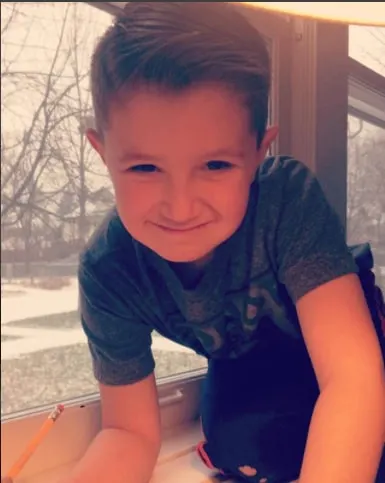 Source: Bren.da.t
The dapper ivy league hairdo looks equally cool on toddlers, boys and men. Besides, it's really easy when it comes to styling.
Slicked Back Undercut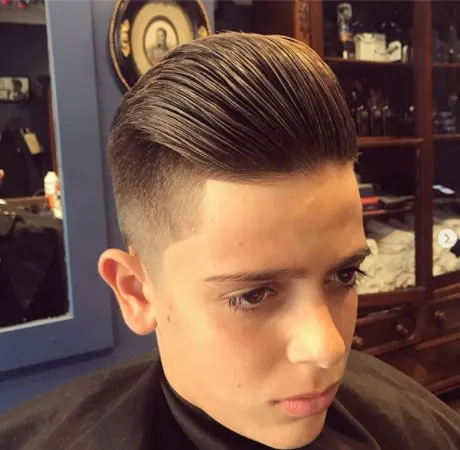 Source: Cipriansocaciubarber
Whether slicked backwards using a styling product or tied to form a beautiful ponytail, the pulled back hairstyle looks really cool on toddlers. Accompany it with an undercut and it will make a deadly combo.
Some More oddler Boy Haircuts: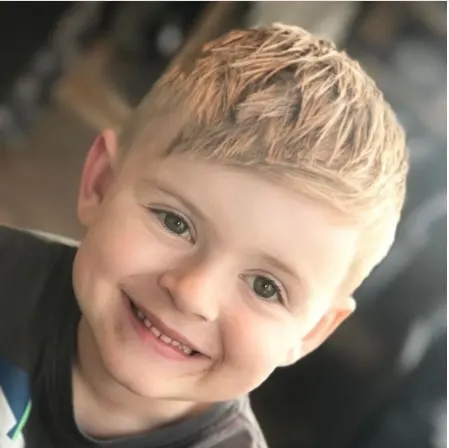 Source:Hairstyle_para_hombres
The best toddler boy haircuts are the ones that are simple yet look elegant. Same is the case with this beautiful hairdo that has short length hair with messy small frontal fringe.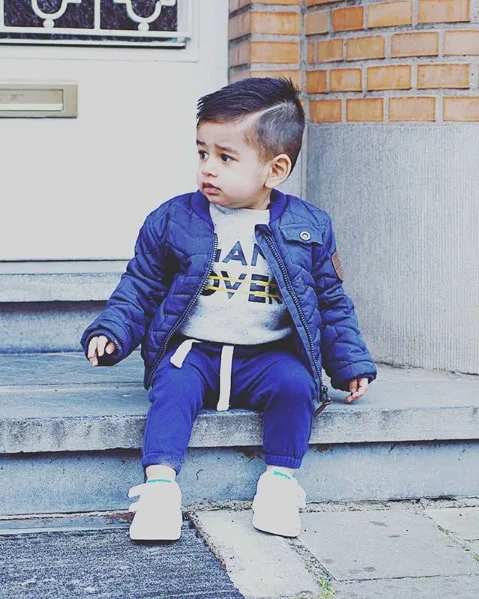 Source: jashandeepsaini1
This beautiful little kid looks even more stylish with this beautiful hard parted undercut with side swept locks on top. Overall, it's a wonderful look to achieve.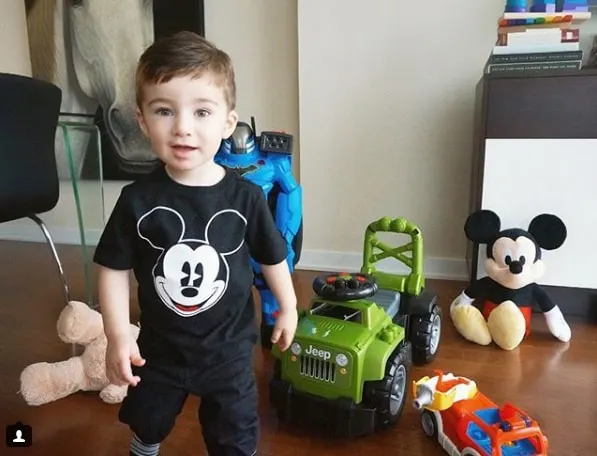 Source: theninamarie
These simple locks look elegant and stylish. Just keep it short and simple.
Source: babykyleneil
Faded sides with short hair on top, that's another amazing toddler boy haircuts that is perfect for just about every occasion.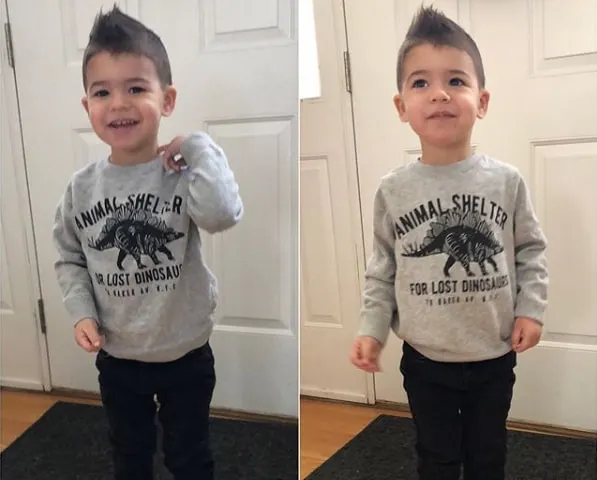 Source: atomicgrrl8
This spiky mohawk style is not just restricted to grown-ups. It looks even better on little kids as well.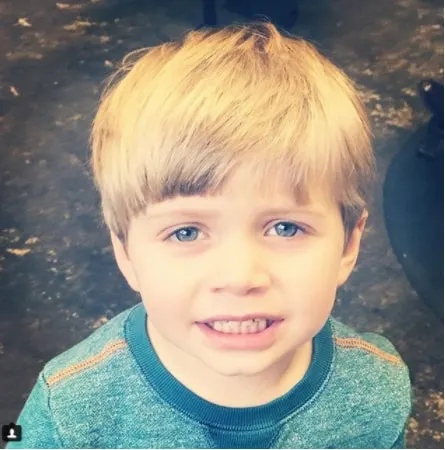 Source:Lelehayes
This beautiful and simple toddler boy haircuts looks as adorable as ever.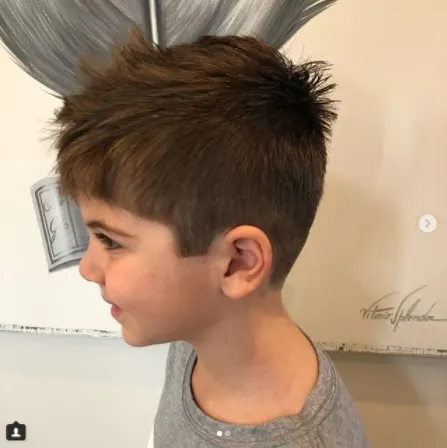 Source: Laurenvanblunkhair
A simple look with nothing so fancy, this hairdo gives a classy look.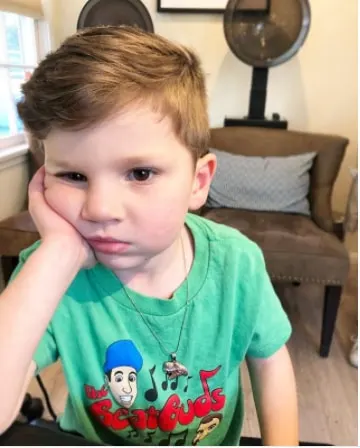 Source: Beautybyaudreyy
The thinking boy looks so cute and the beautiful, simple and elegant hairstyle on top gives him something to complement the overall look.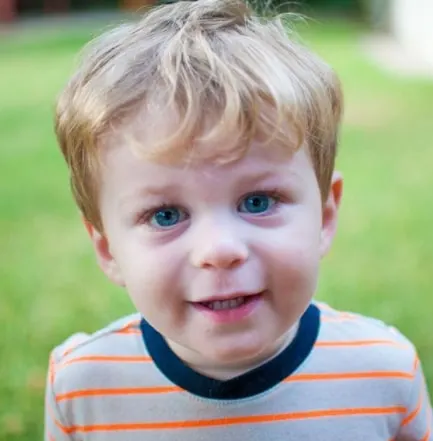 Source: Sydneepeacock
The wavy look that is not so clean is always a go to style for toddler boys. Just check out this image and see the cuteness the hairdo adds to the boy.
Source: Yasminaaliyahazzahra
The long hair style with slightly side swept hair is what you will always love to give to your boy.
Source: Bashandco_ny
A simple side swept toddler haircut, this one will create a little businessman out of your kid.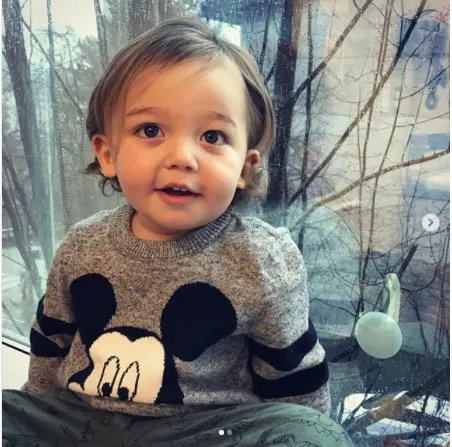 Source: Bridalinstaglam
The toddler boy haircuts with long locks can always be one of your best choices. Keep the hair slightly swept to a side and your kid will look awesome.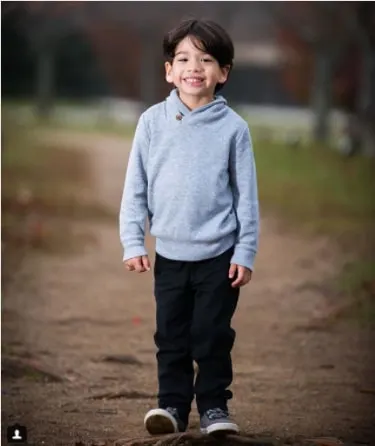 Source: Jennylove217
This look with medium length hair is beautiful and a perfect choice for school going boys.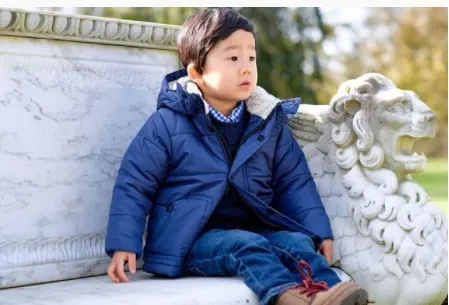 Source: Bashandco_ny
Medium length hair can be slightly allowed to fall on the ears in order to create this wonderfully amazing look.
Source: Simple_kind_of_fam
Another simple and beautiful toddler boy haircuts. The hair is swept to the side and a perfect look is achieved.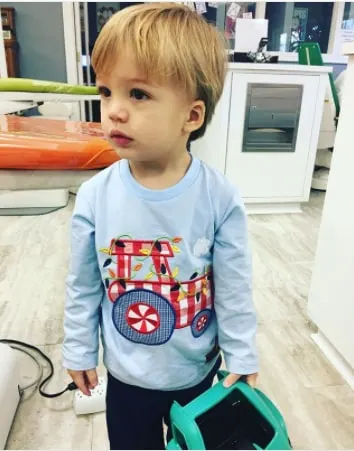 Source:Holleyfrancis
This is a beautiful little hairdo for toddler boys. Medium length hair is allowed to fall beautifully over the face.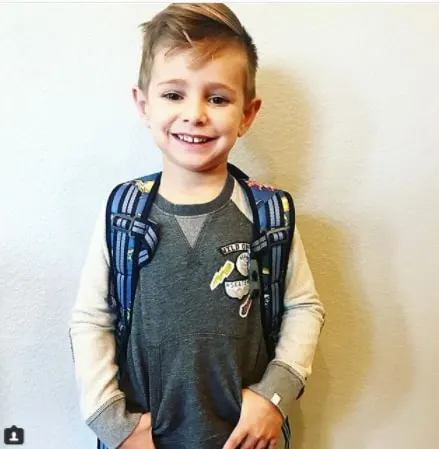 Source: Havengraykids
The spiky fringe in this haircut looks amazing and adds to the charm in the boy's personality. Overall it looks great.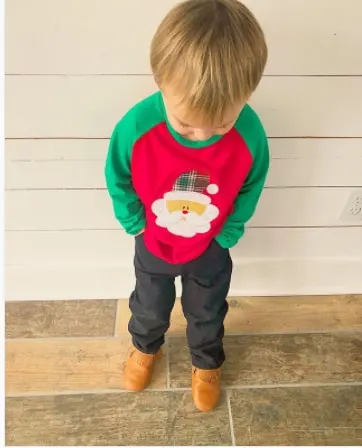 SourcE: Ktw10
That's how simple and straight hair look and the style of the boy speaks for itself.
Source: Bashandco_
The toddler boy haircuts for Japanese boys are mostly kept normal length and this one gives a decent look with side swept hair.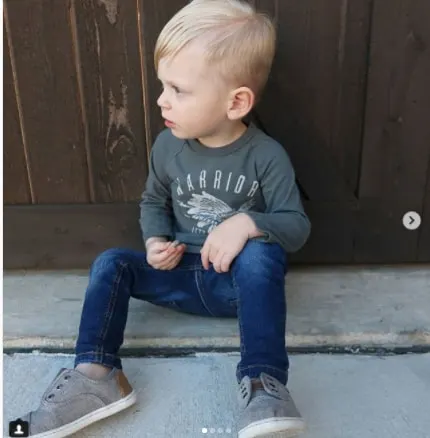 Source: Bashandco_
This is a slightly side swept hairdo for toddler boys that looks simple yet cute.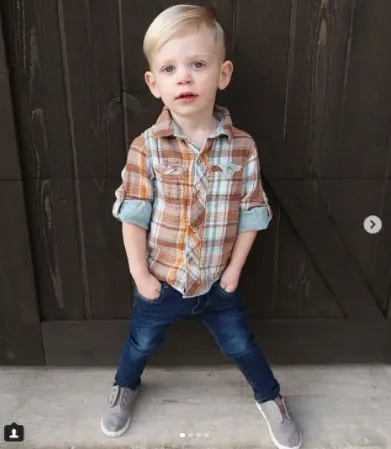 Source: Dressingthemuellers
This beautiful side swept haircut with faded sides is one of the perfect toddler boy haircuts. Your kiddo will rock the look for sure.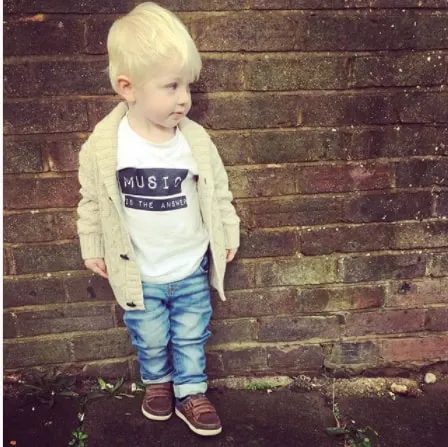 Source: C1airejackson
Keeping it rough and stylish is another way to style the hair for toddler boys.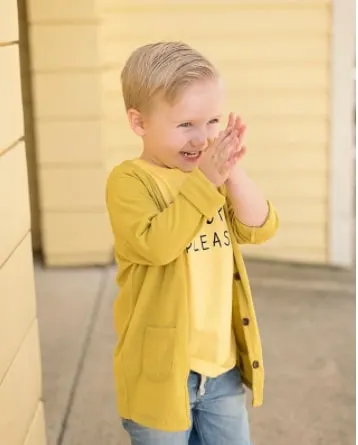 Source: Livinthegouldlife
Side swept hair with a wavy texture looks so adorable. Complete the look with a beautiful fade.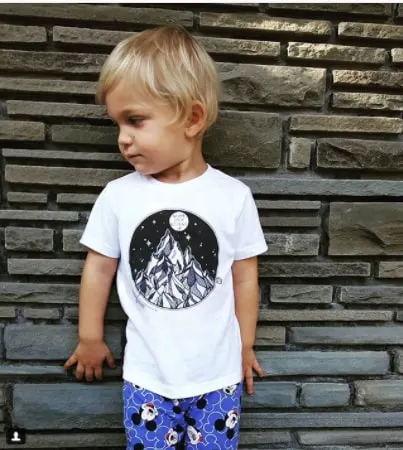 SourcE: Raisingwildcalverts
Long and unruly is how you can describe this beautiful look. Despite being unruly, it's a perfect look to give to the young kids.
Source: sez_u
Normal length hair are a way to make your kids' own style statement.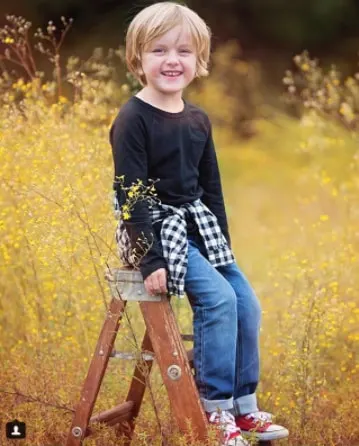 SourcE: Prettyprintsandglitz
This sort of helmet bob style for toddler boys is a perfect hairdo to achieve for a casual look.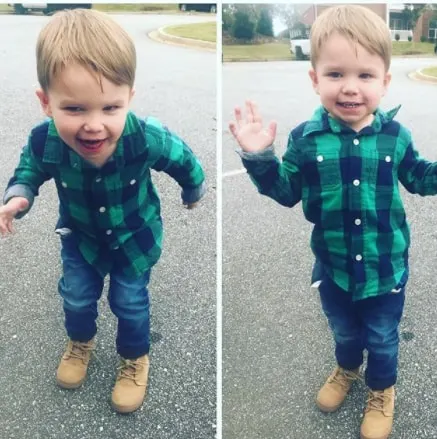 SourcE: Mrswillimon718
This beautifully parted fringe adds to the perfect toddler boy haircuts. It looks great on blonde hair.
Source: Coleycolban
The cute look can be achieved with fine cut normal length hair all over. It suits perfectly on thin and fine hair.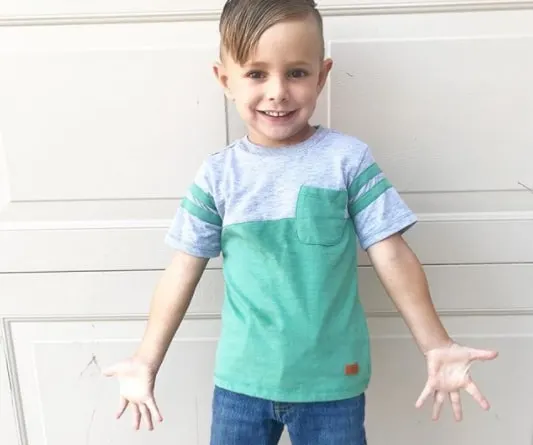 Source: Havengraykids
Slicked side swept hair with an undercut look beautiful. Your toddler will definitely be the toddler of the day in this look.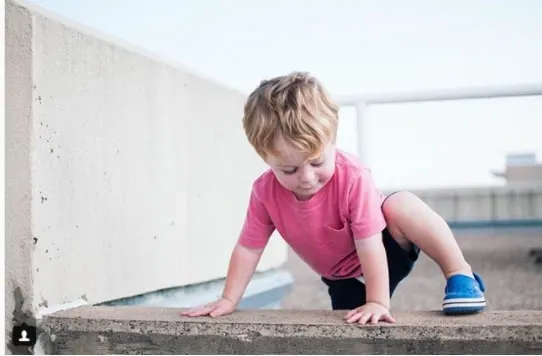 Source: Sydneepeacock
Messy fringes on top describe exactly what he keeps doing all day long.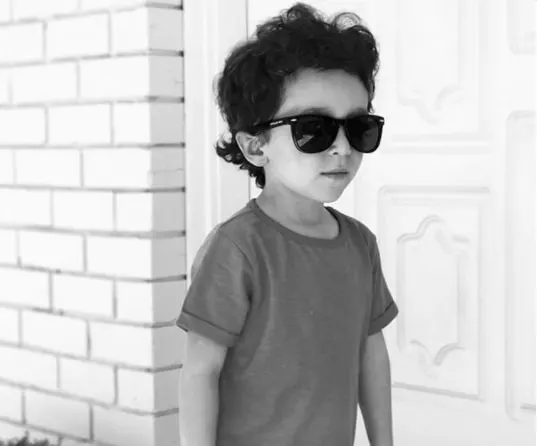 SourcE: Mumswithhustle
Long messy hair on top may not be your first choice, but the look stylishly cute and one of the best choice in kids haircuts catagory.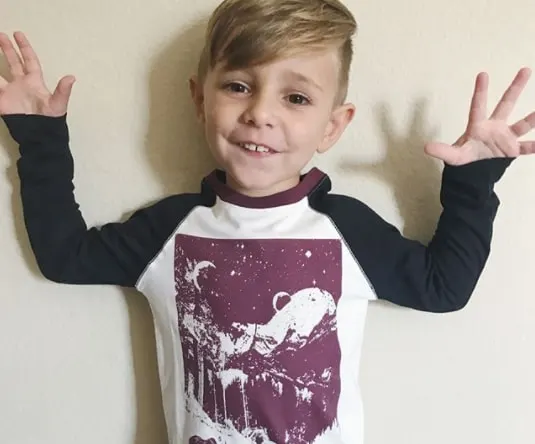 Source : Havengraykids
Undercut with side swept medium length hair on top, this is a perfect look for any occasion.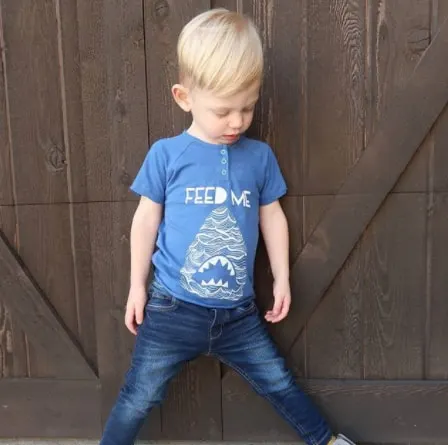 Source: Dressingthemuellers
Side swept fringes with faded undercut, your boy will feel like a hero in this beautiful look.
Source: Bashandco_ny
Simple hair on top and sides cut to just about same length is a perfect hairdo for any toddler.
Source: Slphotographsmd
Fine, silky hair are parted slightly to create this beautiful look. The fringes fall on the forehead and create a perfect image.
Source: Trendyboyadventures
Side swept beautiful hair on top combine with an amazing undercut really creates the most timeless look for toddler boys.
Source : Gothmummi
Straight hair with bangs create the naughtiest of looks for beautiful kids. This really qualifies for the best toddler boy haircuts.
Source: Kasonspeer
Simple, straight and elegant! That's how anyone would describe this beautiful haircut.
Source: Lifewithadashofwhimsy
Helmet style bob haircut for boys, it really looks cool on your little one.
Source:Havengraykids
Probably the coolest of looks we have here on this list. This side swept hairstyle with undercut makes the boy look as beautiful as ever.
SourcE: Redcarpetmoms
Bob haircuts for boys are probably the best toddler boy haircuts. Look at the cute faces in the image and you'd definitely say it's quite rightly said.
SourcE: Row10baby
Another helmet bob style, the hairdo is cool and looks great on just about any toddler.
Source: Dapperanddarlings
Now, this really is a timeless look that creates a cute perception of your toddler.
SourcE: Row10baby
A gentleman look, keep the hair on top straight and cut short on the sides to achieve a perfect look.
Source: Brookieshandmade
The boy and the girl in this image look so beautiful together and their cute and simple haircuts add charm to their personalities.
SourcE: Dapperanddarlings
As far as black toddler boy haircuts are concerned, growing the curly locks longer and parting them from the middle creates a beautiful look.
Source: Nyxon_m
This messy and wavy hairdo is a beautiful and cute look for boys. It really looks beautiful on toddlers.
Source: Littlestylecollective
This beautiful hairdo with long fringe is a perfect look to achieve on a casual day. Keeping one side short and the bangs long, it really gives you a timeless look.
Source: Justthethr3ofus
Keeping it messy on top and longer locks on the sides, this look gives you something that you can brag about.
Source: You.me.equals.three
Doesn't this sleepy boy look cute? The hair on top just look natural and are left straight falling on the forehead.
Source:It_s_me_again
This beautiful hairstyle looks amazing with naturally straight hair swept beautifully to a side. The kid has probably rolled his fingers through the hair only to achieve the look.
Source: Nyxon_m
These messy long locks create a perfect look and your kid will definitely rock it.
Source: Krissieleanne
Long fringes falling on the forehead and long bangs covering the face all around, this is one of the best toddler boy haircuts for the year.
Source: Rhettroos
This beautiful and naughty kid looks great with side swept fringes. The final look is achieved with some styling product.
Source: Babyrhettwears
Beautiful forward swept fringe, this really looks cool and amazing.
Source: Melzivink
Another one among the beautiful toddler boy haircuts, it creates a perfect look. Those carefree fringes and bangs going outwards is what makes this look even more attractive.
Source: Sweet.southern
These beautiful locks have a wonderful spiky look. Styled with a bit of mousse or gel, your toddler will rock the look.
Source: Sweet.southern.sky
Be it a spiky hairdo or simple side swept hair with undercut, your kid will look beautiful in it.
Source: Sweet.southern.sk
This cute little faux hawk style looks stunning on brown hair. Your kid will look amazing in this if styled properly.
Source: karenleahphoto
This is a beautiful look when it comes to toddler boy haircuts and is a perfect choice for kids with brown curly hair. The messy, casual look is what suits toddlers more than anyone else.
Source: commit2bfit21
Short spiky hairdo is another beautiful look for toddler boys to have. They look neat and amazing in the haircut.
Source: Noraa_mohammad_ali
Beautiful curly locks may be challenging to style. However, if you can give them a casual look just like this, it will be amazing.
Source: Fauziesyam
Long hair falling all over is another style that you can give to your kid. He'll look stand out for sure.
Source: Kptnyandi
Side swept bangs with faded sides is a cool look to achieve for toddlers. Try this out and see how it works.
So, pick one of the toddler boy haircuts mentioned above for your beautiful kid. There can be plenty of different options but it's really important that you go with the right one. So, choose what suits your kid and go with it.