Styling the hair of your black toddler boy always leaves you with scarce options and you have to be really creative to work out something special.
However, if you can give it a little thought and check out our recommendations, you can find some amazing black toddler boy haircuts for curly hair. Your kids' hair can be manageable and stylish if you know exactly what haircuts would work for them.
Top Toddler Boy Haircuts For Curly Hair In 2023
This New Year give your little boy a whole new twist of style with these beautiful toddler boy haircuts. Just figure out what works for your kids better and you are good to go. Let's have a look at some beautiful and stylish options.
Twisted Kinky Hair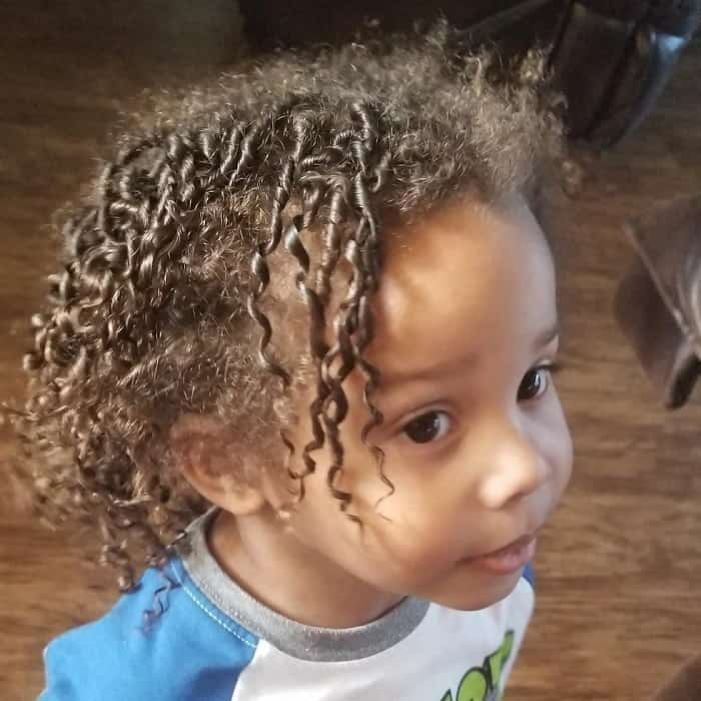 Just let him grow his natural kinky locks and then twist a few strands together before making them fall over to a side. The messy look on top creates gorgeous vibes.
Medium Curly Hair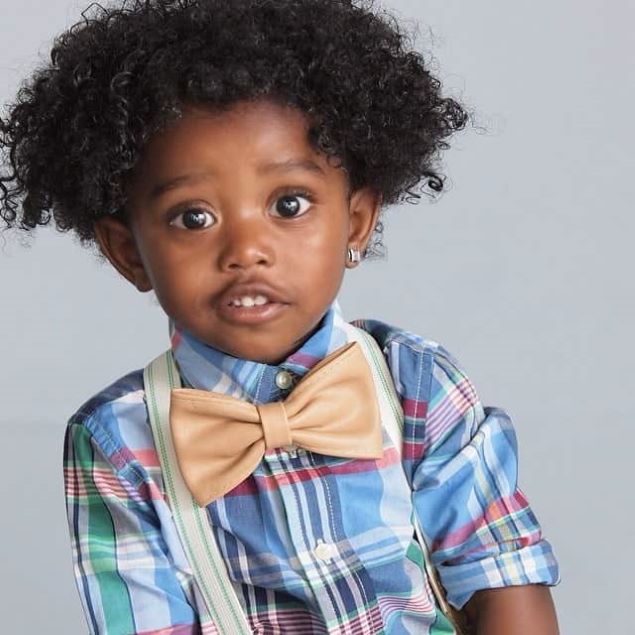 If your boy loves to flaunt the natural kinky appearance, give him this voluminous top which is full of those messy curls. The hairstyle would look amazing and can make a perfect choice for both parties and school.
Kinky Spikes And Faded Sides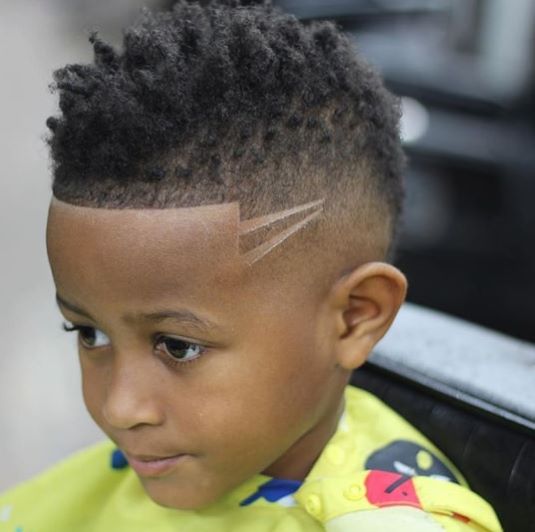 A spiky look works better than anything else for toddlers no matter what type of hair they may have. This one is gorgeous too. To make it even better, the hairstyle boasts of faded sides and a nice surgical design.
Frohawk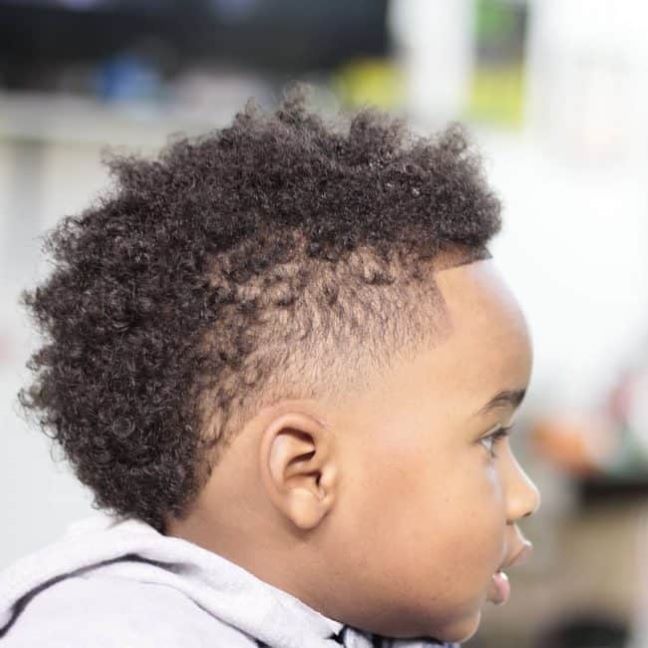 Another cool look among the toddler hairstyles for boys, this one boasts of some kinky volume in the center and a nice temple fade on the sides. You can't ask for a better combo than what we have here.
Curly Top And Surgical Design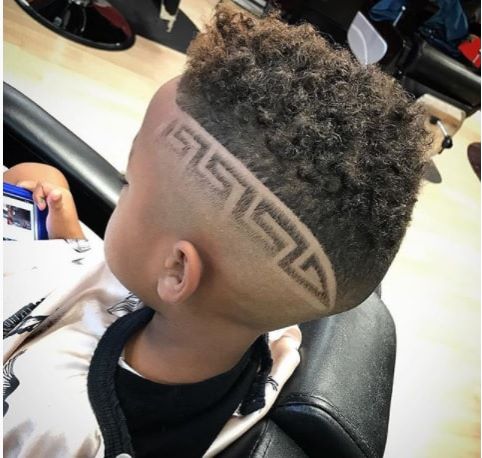 Leaving some volume on top, this hairstyle boasts of almost shaven sides and nice surgical design on the sides.
The curly volume on top is left intact and not much styling is done there. The surgical design on the sides is what lends the most stylish vibes to this hairdo.
High Curly Top With Faded Sides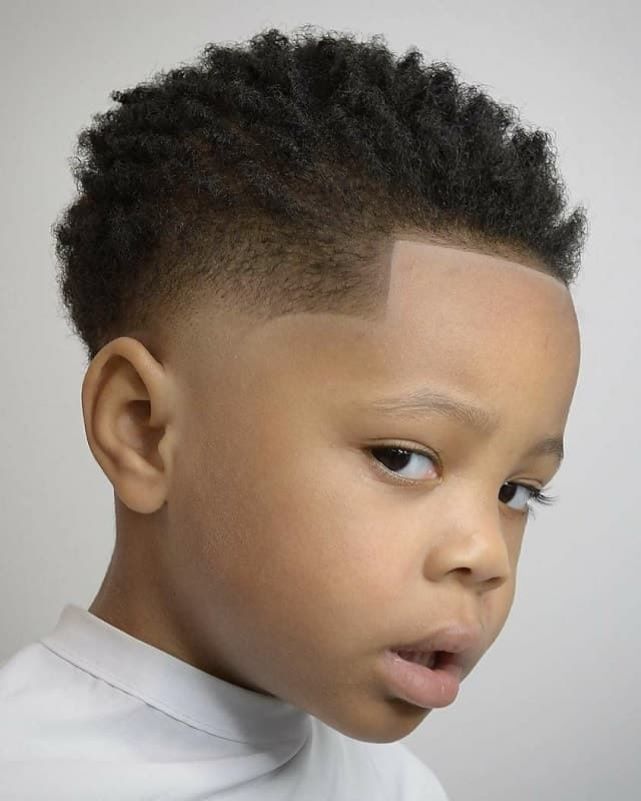 This is another stylish hairdo that makes amazing vibes. And, it's quite unusual as well.
The hairstyle boasts of a kinky combed back look but the kinky hair is somehow made to look a bit straighter. The faded sides balance things off rather nicely.
Loose Curls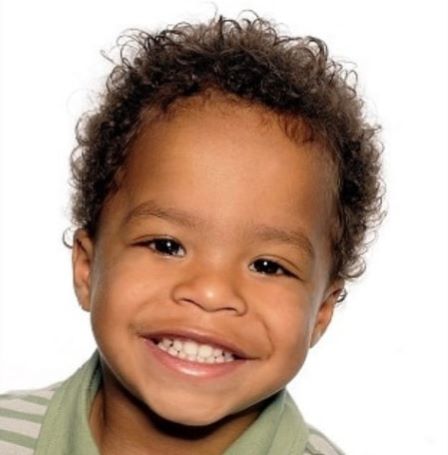 This is one of the coolest hairstyles out there for curly hair. Just let the loose curls spread all around.
All you need to achieve this look is to simply run your fingers through his damp hair and the hairstyle would be achieved to perfection.
Square Flat Top

Square Flat Top, One of the top haircuts in the list of black boys haircuts in 2023. If you want to keep it all close to the head, this beautiful hairdo is going to deliver the punch.
The hairstyle requires you to trim the hair pretty short and make sure that it stays close to his head. A nice square cut is given while keeping the top flat to make this gorgeous look.
Bald Taper Fade

Source: http://coolmenshair.com/
If you want something clean and stylish for his curly hair, this is the hairstyle you should go with. The hairdo also keeps it close to the head but still, there is some volume on top.
You don't need to do much styling and all it takes is to run your fingers through his hair to achieve the style perfectly. Sides have a high fade and it shows some skin too.
There are lots of amazing black toddler boy haircuts for curly hair around and you just need to figure out the best ones for your toddler every season.
What do you make of the beautiful hairstyles listed above? Are you going to pick any of them for your little guy? At least give a try to a few of these.