Curly hairstyles are always unique and they look really beautiful as well. Even though you may find those rugged and kinky locks not so pleasing at first but when they are shaped into a perfect hairstyle they really look amazing. There are so many cool and unique ways in which you can achieve curly hairstyles for girls and let your little one make a unique statement. Here we have listed a few stylish and trending options to try this year.
Long Grown Curls Swept To A Side
Source: Usheartit
This beautiful hairstyle is about naturally kinky and long-grown hair on top that is all swept to a side. The voluminous vibe delivered by the hairstyle is just amazing and when your girl has naturally brown hair, it looks even better. Some of the frontal locks are trimmed shorter to pull off a perfect look.
Curly Bob With A Side Part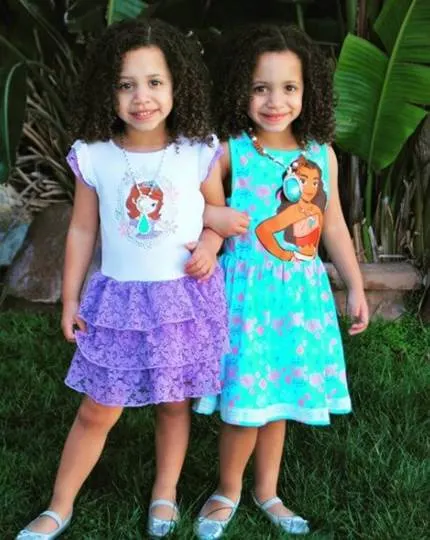 Source: The3jeffersongirls
Bob hairstyles have always been considered a perfect choice for girls hairstyles as they grow up. However, if you want to give this beautiful hairstyle a unique touch of style and elegance, this is a perfect one you should try. The hairstyle boasts of shoulder length hair all curled up naturally. The side part on top makes for a uniquely perfect vibe.
Center Parted Curly Hairstyles
Source: Land.of.curls
Naturally kinky hair of black girls is always going to make a unique hairstyle. This one here is a perfect example of that. The hairstyle boasts of some volume all around and it's parted right in the center to make for a unique hairstyle.
Side Swept Hairstyle With Curled Bottom
Source: Long.curly_hair
This is a cool short bob variation which looks amazing with naturally curled tips. The hair on top is parted to a side while it gets extremely curly going towards the bottom edges. The curls really make for a unique vibe and it looks just awesome.
Curly Cornrows
Source: 1824haircare
When it comes to curly hairstyles for girls, cornrows always make for a perfect choice. This one requires your girls' hair to be grown longer and turned into nice, parallel cornrows which form beautiful layers as it leaves the nape of the neck. Overall, it's just perfect to look at.
Dense Curly Hairstyle With Hair Accessory
Source: Curlwiz
This cool hairstyle is about dense and naturally curly hairstyle with long hair lengths made to fall over to a side. The hair looks really amazing as it falls over a shoulder and it makes for a cool and unique look. Add that colorful hair accessory to the mix and you have something special to flaunt.
Shoulder Length Curly Hairstyle
Source: Officialjaida_harlow
This beautiful hairstyle is really amazing to look at and it doesn't require any maintenance whatsoever either. The hairstyle boasts of some length on top with natural curls growing in all directions possible. It's made to look like parted in the center with hair falling over to both the sides. The dense, natural volume on top just looks amazing.
Casual Curly Bob Hairstyle
Source: leliguerrero
A cool variation to a typical bob hairstyle, this wonderful look can be achieved with short medium length hair. Don't comb it tight and close to the head, rather let the natural bounce and texture make its own unique vibe. The length is kept to the shoulders with casual and stylish tips.
Short Curly Bob
Source: Curlyhair_today
A cool variation of short bob hairstyle, this really is one of the best curly hairstyles for girls. The hairdo boasts of natural curls grown long in all possible directions. However, the length is kept just perfect for a typical short bob hairstyle and it's not allowed to fall over the shoulders. The naturally curly locks falling over the forehead really makes for a unique and beautiful look for little girls.
Short Kinky Bob
Source: Sloaneelise
This short bob variation is achieved with naturally kinky hair on top. Remember that the hair is trimmed in a unique manner giving it a wider appearance on top. It then angles shorter moving towards the bottom and looks just amazing. A couple of kinky layers of bangs fall over the forehead too making the hairstyle look so beautiful and elegant.
So, which of these beautiful curly hairstyles for girls do you like the most? They are all really amazing and you can even experiment with these stylish looks to come up with something even better. In fact, there are many more curly hairstyles out there that you may want to explore. Just keep looking and continue to experiment with your little girl's hair until you come up with something that suits her best. You're sure to eventually find a special haircut for your little angel.