There are plenty of hairstyles for 10 year old girls available and one has the liberty to choose any of them according to what's currently in fashion. However, things can get confusing sometimes as you may not know exactly which one is going to suit you or how the look can be achieved. For all your guidance about some of the best hairstyles for girls, here we have listed the real best and most in vogue options that you must go for. All you'll be left with is to take a look at the image, see if it will suit on your face or not, and decide which one you'd want to go with.
Top 60 Hairstyles for 10 Year Old Girls in 2021

One more thing that you should take into account is what hairstyle you should opt for according the occasion you want to wear it on. So, let's check out these cool and stylish hairstyles for girls in 2021.
Knotted braid
Source: Fryzurki.laurki
For duping this twisted appearance, make a big braid that starts at about 3-inch above the ear and sweep it around back to make the knotted bun. After that, pull the layers in the braid out for taking the texture to next level.
Undercut
Source: Salon9liz
For getting an edgy hairstyle that does not need much of maintenance and styling on daily basis, try this undercut. It's one of the best hairstyles for girls that works for just about any length of hair and will give a new look to even most low-key buns or ponytails.
All the maintenance you need is just trimming the hair if you're intending to keep the look for some time. But if you don't have any such intentions then you can simply let the hair grow and take the new style when you have enough hair to achieve the new look.
Bubble Ponytail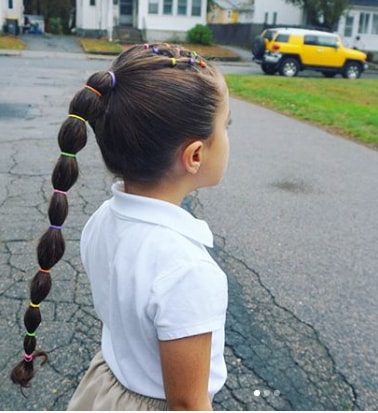 Source: Jessygps
It's really a wild look that you can snag by securing about a third of the hair on top into pony shape at the crown. Now grab that first pony and another hair section to form the second one at back side of the head. After that, pull the pony and all remaining hair to make the third ponytail. For creating the bubbled look, simply tug out hair sections between every elastic.
Short Hair Buns
Source: kristalrose
One of the perfect hairstyles for 10 years old girls having shoulder length hair, this haircut is for you if you've always wanted to make those donut buns without having to use any extensions at all. The hairdo gives you an alternative as you can create a couple of mini buns at your head's back while allowing those shortest whisps to fall out for framing the face.




Pixie Haircut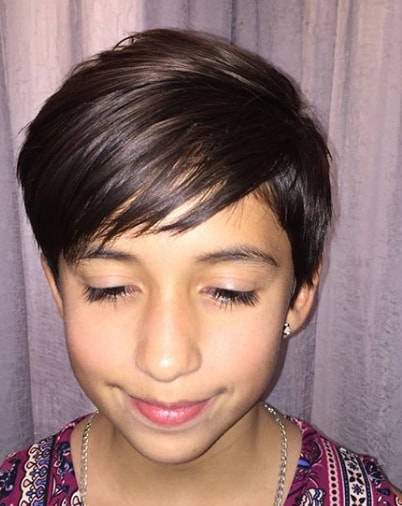 Source: Cindylou_parlour
If you have never had this haircut then you will find it intimidating and the best part is that it requires almost no maintenance at all. However, if it's for the first time that you're going to have this haircut then you may find it a bit shocking to see yourself in the new look. Whether you want to use some styling product or just want to roll right out of the bed, you can do whatever you like with your little Pixie.
Disco Buns
Source: Katrinadeeganhair
Another hairdo that features stylish buns, this one will let you to amp up the space buns you have in routine with necessary dose of the holiday sparkle. Just mix a clear gel with the glitter of your choice and paint it on to the desired part with the help of dye brush.
Half-Up Braid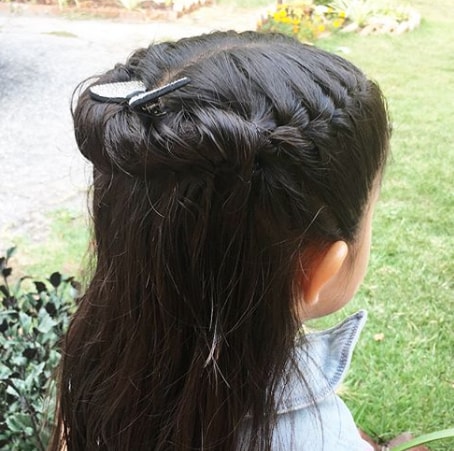 Source: Braidsareback_hairstyles
One of the best haircuts for 10 year old girls with curly hair, this one requires you to douse the hair in some dry shampoo and then braid the bangs back and secure that braid right behind the ear. Half of the hair on top should be pulled into sort of messy pony or bun and then bobby pins should be added to keep the look intact.
Pretty Sideswept Bun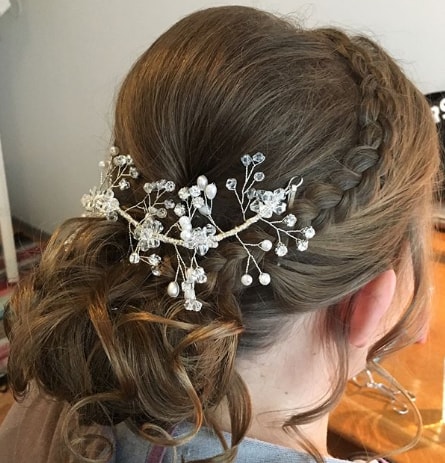 Source: Braidsareback
Get this sweet new look that boasts of a voluminous low bun. From frontal hair separate 3-inch section and pull all remaining hair into low side pony. Twist small pieces from the pony and pin them to create sort of messy bun. After that drape that frontal section loosely for framing the face and pin it into that bun you've just created.
Wrapped Bun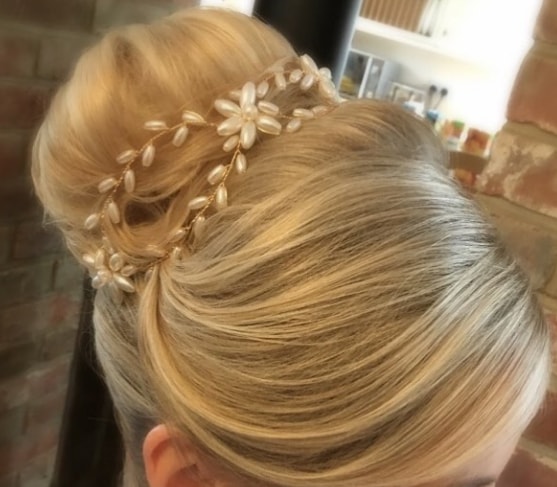 Source: Zarla_hair
To achieve somewhat of a glam look than what you may get with a regular top knot, try this looped style to personify elegance. Create the bun simply by pulling the hair halfway using an elastic and then wrap it around base for hiding that hair tie.
Cool Hair Bow
Source: Daniellek1111
Designing your hairstyle in your own unique way will simply allow you to stand out from the crowd no matter where you go. So, why not try creating this cool hair bow. Tame frizzes by applying leave-in lotion and then blow dry the hair. After that twist a couple hair strands back and create a bow by tying them together. Congrats, you can now flaunt your new personalized hairdo.
Textured Twists
source: Normstyles_803
Talking about the haircuts for 10 year old black girls, messier hair is always considered better. Take some mousse on your palm and apply it to roots through the ends of your hair until they get slightly damp. Work your way from the front to the back and separate the hair to make one-inch sections. Now, start teasing towards the roots using boar-bristle brush. Once you've done the teasing, get more mousse on the fingers and then twirl your hair till you get everything in place.
Side Braid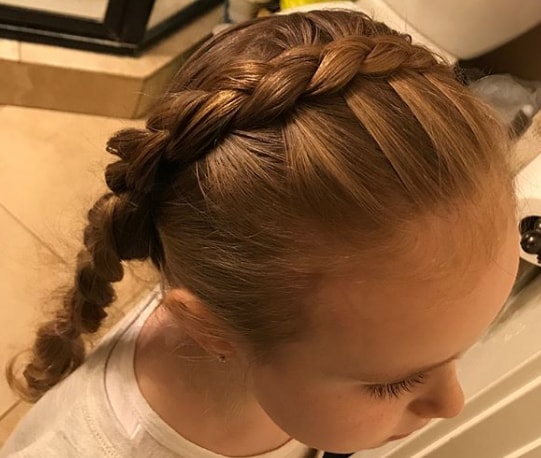 Source: Khloehairdontcare
It's a perfect hairdo for rocker chicks and can be styled for a special occasion like New Year's Eve. For styling the look, use the favorite wand of yours for creating messy waves all-over and then part the hair on sides. Gather your hair from smaller side to work it through single Dutch Braid which wraps from beginning of the part to your neck's nape.
Beachy Knot
Source: Studiokdavis
There are many haircuts for 10 year old girls that allow the natural texture of a girl's hair to shine and this is one of them. You can get the beachy knot by tying the hair into loose knot right at your neck's nape and allow those humidity-induced waves to stay in place. For those who have finer strands, sticking in a few bobby pins would do.
Pineapple Ponytail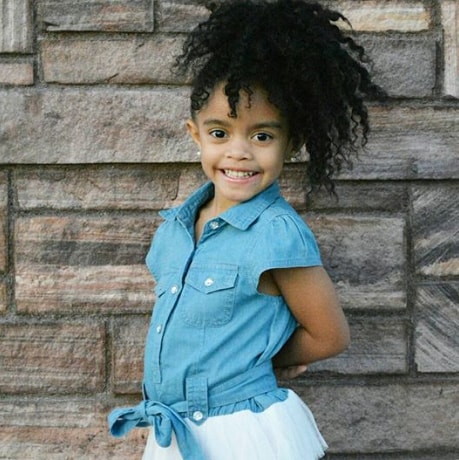 Source: Alexa_junae.official
If you have curly hair that never seem to settled down into a cool hairstyle, this is one of the best girls haircuts that gives you a perfect way for playing around. You can achieve the look by brushing the curls right up to tippy-top of the noggin and tying the base using an elastic. You may need some mousse or other styling product for adding some definition to your style.
Crimped Hairdo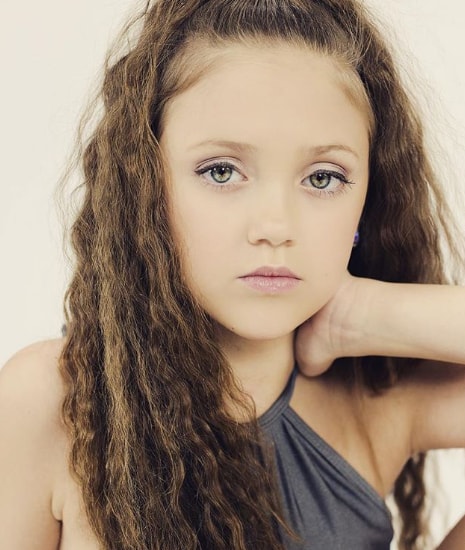 Source: Ryann_p_official
After wearing a perfect braid hairstyle just a day before, it's time to show off those cool little crimps now. To have some additional emphasis, sleep in the braid overnight and brush it up in morning. For finishing purposes add a headband to the look.
Ribbon Braid
Source: Trencitajohnson
Now this one is what you call one of the best classic haircuts for girls. You can have this look by using some pomade on the dry hair for added grip. Grab a long piece of ribbon and wrap that piece onto your head just as you do with headbands and tie it at the nape. Now, gather all your hair to a side and create a braid while working the ribbon in as you make it.
Playful Sock Hair Bun
Source: Rana.beauty.bar
Sock buns have always made a great style statement but the perfect donut may look completely unnatural. Once you are able to make one, make sure that it is mussed up a bit using your fingers to achieve the perfect playful look.
One-Sided Braid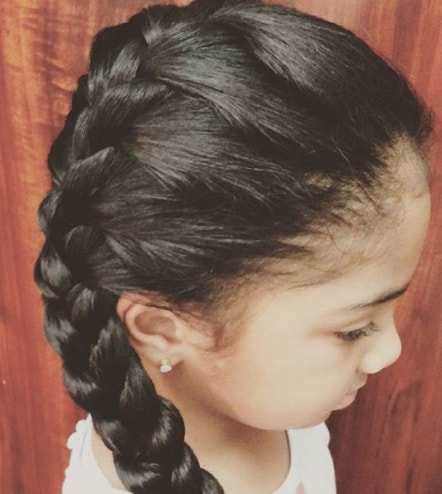 Source: Yassy_classy09
It's an ultra-polished ponytail that announces your chic and edgy style to everyone out there. The perfect look can be achieved by sectioning off 2-inch of hair to a side and then creating a French braid. Make sure that it's as tight as it could be and then pin it into place around your neck's nape right underneath the ear on opposite side.
Next, use curling iron having medium-sized barrel for creating somewhat uneven and stylish beach waves on the hair that was not included in the braid.
Wispy Top Knot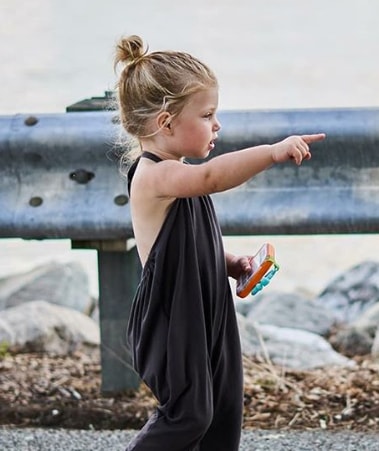 Source: Littledarlingsblog
For those casual occasions, choose laid-back look which still has something special about it. You can achieve this wispy top knot look by twisting up the hair and then letting some strands to loosely fall around the face. The rest should be secured into that bun right on top of the head.
Undone Bun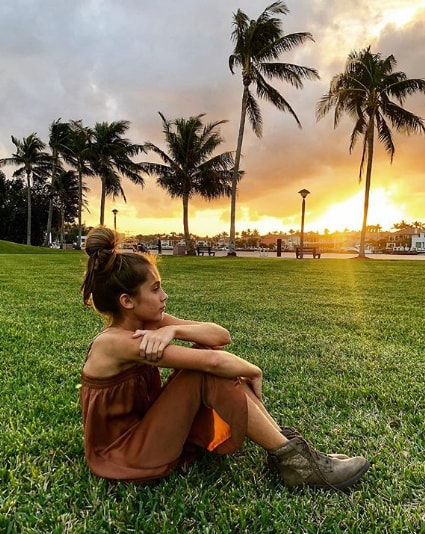 Source: Shining_melania
Coolest haircuts for girls always have a bun that is not perfect from any angle. So, achieve this look and let some ends of the hair to poke out from the low ballerina hair bun. The overall messy look will really create an elegant vibe.
Here are more images .
Source: stylist_diana
This beautiful bob hairstyle for girls covers her face perfectly and gives a nice touch to the overall look.




Source: Stylist
Another long bob with ends curved outwards, the added style that comes with this hairdo lies in that short braid at the top.
Source: Ispademan
This is how pixie haircuts for girls look like. They are adorable and elegant and can be your casual look for everyday routine.
Source: Elvisreemasalon
This A-Line bob looks beautiful on just about any girl with frontal hair coming forward elegantly.
Source: Hairbymelissamitchell
This is a beautiful bob hairstyle that shows how fine hair look like when cut into a beautiful bob.
Source: Salon_life
Lob haircut never goes out of fashion for cute girls. This is one of the best haircuts for girls.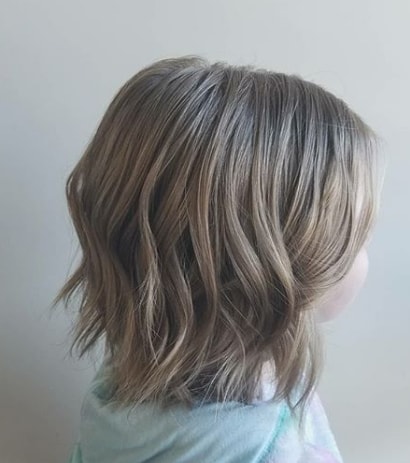 Source: Lunaticfringesv
This blunt bob hairdo for girls has its own vibe and hidden beauty that is second to none.
Source: Cailiejan
This beautiful pixie haircuts for girls with bangs looks amazing and creates an amazing, timeless look.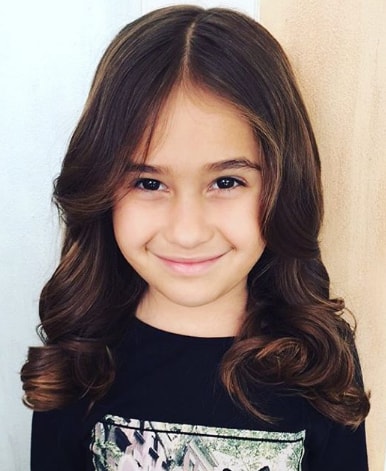 Source: Sharleneguzman
The girl haircuts can be styled beautifully with waves just like the one we have here.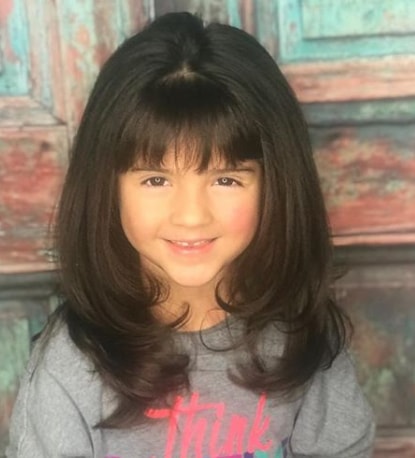 Source: Rosy_gamez
This is a wonderfully framed hairdo for little girls. The nice touch is given by making the hair to curl inwards.
Source: Thezealousroot
Have you ever given a short bob haircut to your little kid? Check out this adorable little girl and decide how your girl will look in this cut.
Source: Sheardesignlenox
Fine hair always look beautiful in a straight combed bob hairdo.
Source: Hairbypucci
A funky look is given to the long bob haircut with a pink streak. Overall the look is quite decent and beautiful.
Source: Minerva
Styling beautiful long hair in different haircuts can be challenging. But if you want to keep it simple, here's the look you need to sport.
Source: Beabor
Bob on one side and short on the other, this haircut is surprisingly unique.
Source: Cutsbyamerica
Normal length bob haircut is always elegant and adorable. See the chic look this young girl is getting with the hairdo.
Source: Lauren_metropolisspasalon
A short bob can be as simple as this but stands uniquely among all the haircuts for girls.
Source: Stylist_diana
A cute smile to complement the beautiful hairdo, the long bob haircut for girls is something to wear in style.
Source: Be.you.tiful_bybrook
Asymmetrical bob haircut is what we have here. One of the cool haircuts for girls, this one will keep you in style.
Source: Cutsbyamerica
Pixie haircut with stylish fringes at the front, this is a beautiful haircut for any occasion.
Source: Twisted_viridiana
Stylish long hair for girls can always look adorable if you keep them styled naturally. The look is just amazing.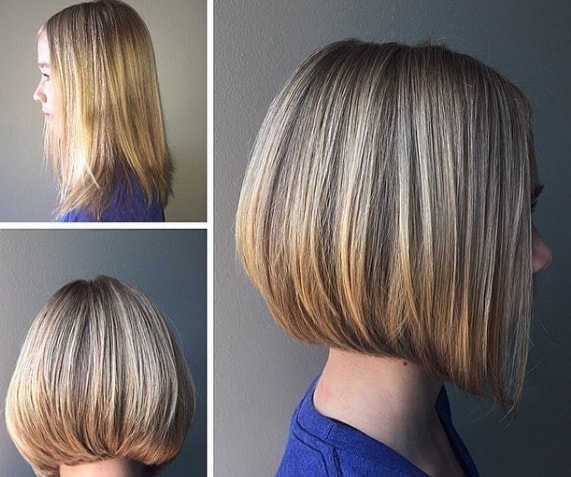 Source: Bobbedhaircuts
This is how your A-line bob variation will look when you give it sort of a mushroom cut at the back.
Source: Minerva0101
From long locks to beautiful chin-length bob hairdo, this girl really looks amazing in the new style.
Source: Hustleforthepretty
A simple, old school look, it's great for everyday routine.
Source: Ashleezakar
That's how you style wavy locks no matter what length of hair you have. The style always looks adorable and mod.
Source: Jodiaz_zaidoj
This is a beautiful blunt bob haircuts for girls that is easy to carry and still makes a bold statement.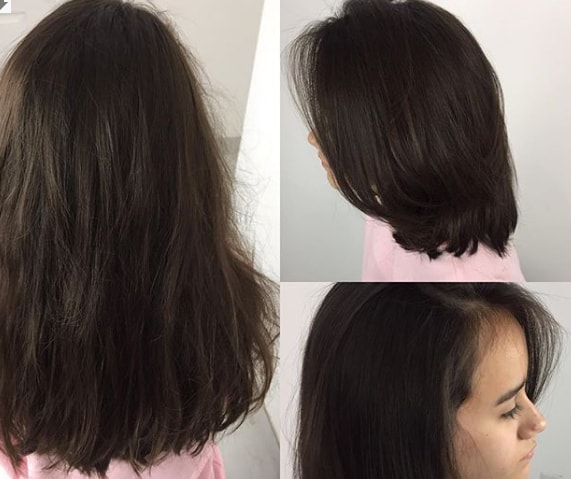 Source: Hairbymichellej
Another blunt bob variation, the hair is kept to shoulder length in this one and given proper direction.
Source: Hotspothairsalon_mary
A wavy bob hairdo for girls, this one looks beautifully awesome. A hair band at the top adds a unique vibe to the look.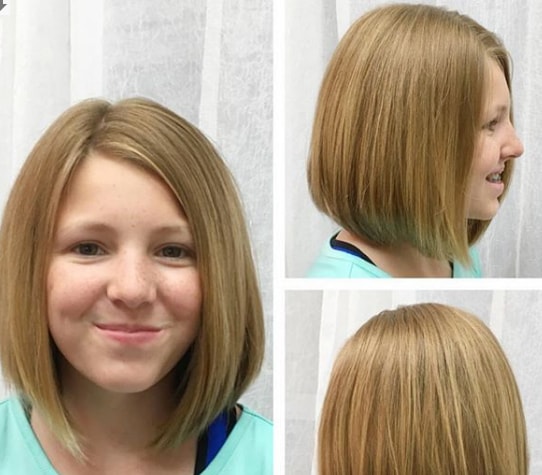 Source: Karenkarr.mymonat
This is how beautiful your asymmetrical, side parted bob can look. Wear that beautiful smile just like this girl and you will rock it.
Source: drawingout
Wavy hair combined with a bob hairstyle always look beautiful and amazing.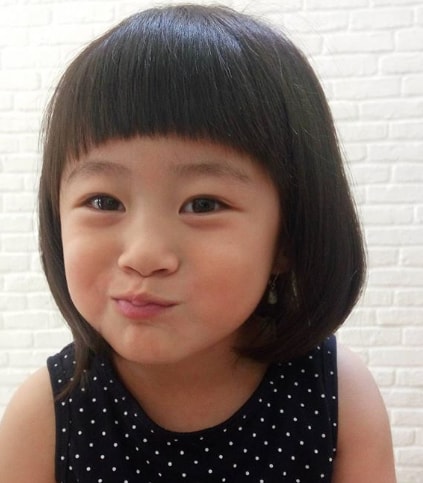 Source: Hairdo_ran
This short bob haircut with short fringes at the top is amazing.
Source: Hairbykara
Long bob with a layered look can give you that charming vibe and you'll rock the look.
Source: Hot_herbamomma
Another bob haircut on the list, this makes for the best haircuts for girls and can be styled to perfection quite easily.
Source: Perla_zakopane
This is a slight variation to the popular pixie haircut with somewhat longer locks around the crown.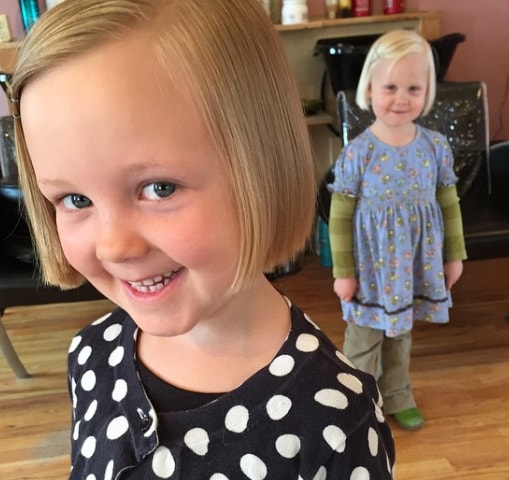 Source: Emilynichols
This short bob looks adorable on cute little girls and should be a top choice haircut.
Source: Somerbyshairsalon
That's how little girls can sport the longer locks. Keep it just a bit long from the shoulder length and style it in layers.
Source: Hair_by_kristinaa
Wow, what a cute and beautiful look your little girl can get with a A-line bob. Just get it styled to perfection and she'll love the look.




Source: Monkeydooztc
Another look at the A-line bob haircut, it always looks beautiful.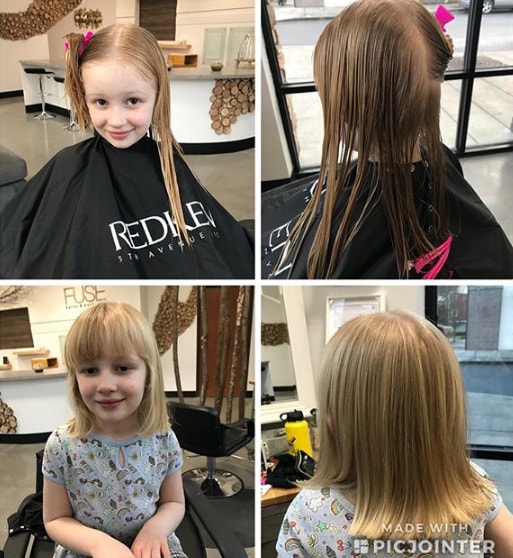 Source: Shearluckdesigns
Blunt bob with a different touch, this look is adorable, elegant and stylish.
Source: drawingout
This curly and wavy bob looks too beautiful and amazing. It's one of the best haircuts for girls regardless of the occasion you want to wear it on. It's simple and classy.
Source: Shanebalthazar
This hairstyle shows you exactly how you keep your long locks manageable. Add beautiful curly waves to them and bring them to the front for a beautiful look.
This short hairstyle for girls is a wonderful choice for fine hair.
Source: Muafianisofya
Source: J_mcfinnigan
This is a beautiful variation of pixie haircut and the look is complemented with bangs. Hair on top is combed forward to achieve the wonderful look.
Source: Capasso_parrucchiere
Want to style your straight hair in a bit different way, this beautiful hairstyle is what you need to keep the volume intact and add a glamorous look.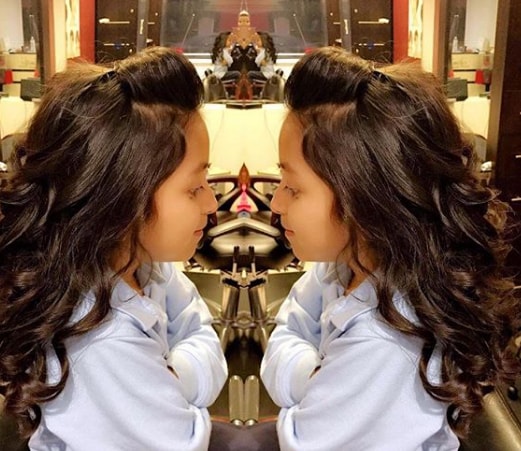 Source: Emilysbeautysalon
A stylish comb over with wavy hair on sides and back, this is the perfect haircuts for girls who want to create volume in their fine hair.
Source: Bettyboop
A perfect blunt bob variation, this hairdo is for girls who love wavy texture added to their hair.
So, that's all for now on our haircuts for girls list. There are plenty of beautiful looks that you can wear and make yourself look adorable on any given occasion. Just choose a style that you're sure will suit you.