Toddler girl haircuts need to be as special as your little angel is. And, when she has fine and straight hair, you have to be extra cautious with your choice.
Choosing the right toddler girl haircuts for fine hair can help eliminate the hassle in styling and keeping her hairstyle intact for a longer period of time. So, you must always pick the best hairstyles for toddler girls and give them day-long comfort and style.
Best Toddler Girl Haircuts For Fine Hair In 2023
Here we have shortlisted some of the best toddler girl hairstyles that you can give to your girl if she has fine, straight locks. Make your pick and let her flaunt the beautiful hairstyle.
Long, Loosely Curled Hairstyle
This beautiful hairstyle is about having shoulder-length hair and giving it a nice twisting curl mid-way through. It looks gorgeous and is simple to style with a side part.
Curly Black Girls Hairstyles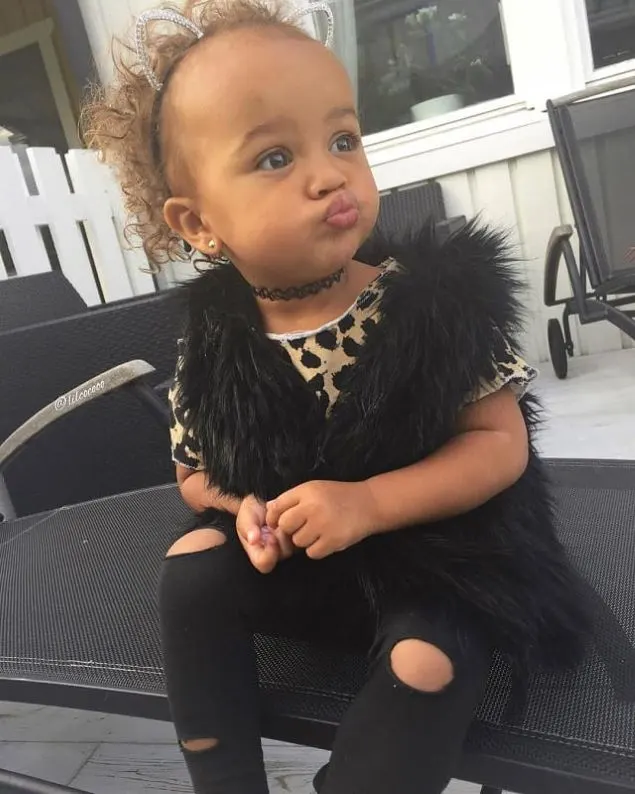 Black girls hairstyles are special and you have to style them to perfection for achieving a wonderful look. This nice and curly look is adorable for black little girls and your toddler is definitely going to rock it.
Clean Bob Haircut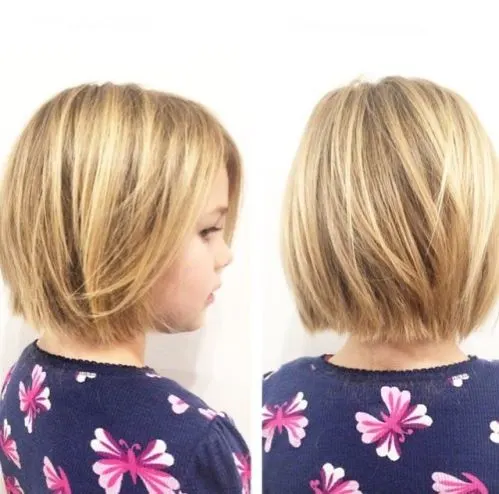 If your toddler girl has always loved to sport a bob hairstyle, you can give this beautiful look to her. A clean and simple bob makes a perfect choice for fine hair. The hairstyle really looks gorgeous on girls with blonde hair.
Longer & Straight Hairstyle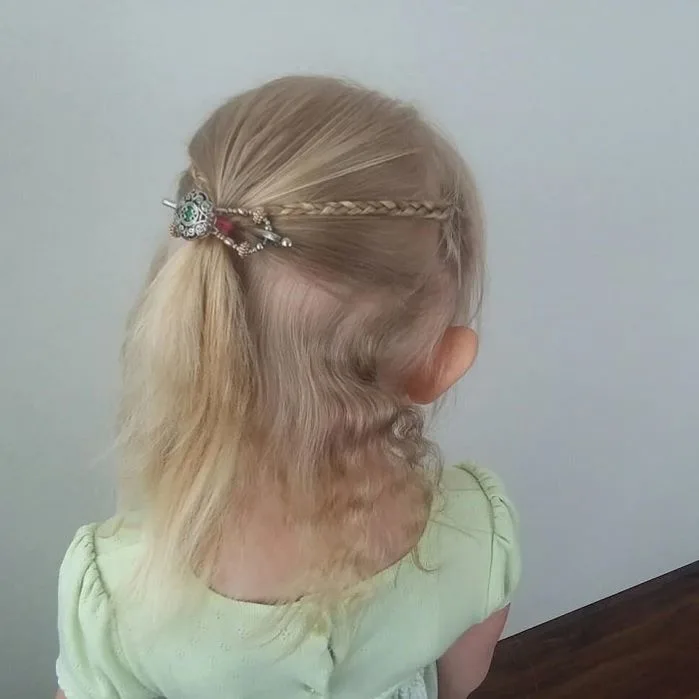 This is another beautiful hairdo that allows little girls to show off their fun look. A combed back front, with nice, curly lengths at the back, the hairstyle is just amazing.
Asymmetric Lengths With Pink Strip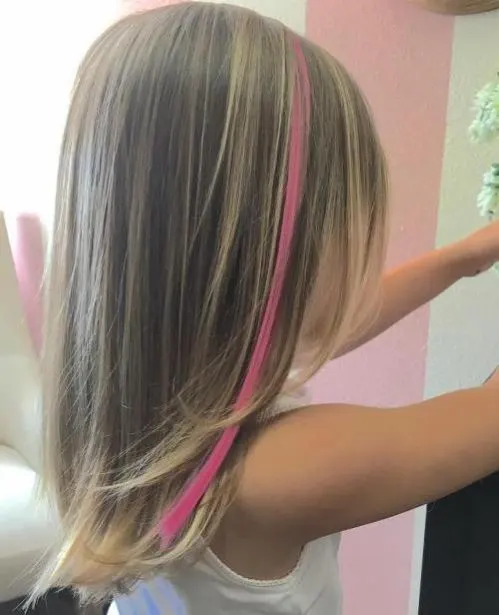 If you are looking for the toddler girl haircuts for fine hair that make a statement on any day, this cool asymmetric look is just perfect for her.
The bangs at the front look gorgeous as well. However, the statement element is that beautiful pink strip that adds so much style and aura to this otherwise bland look.
Short & Spiky Pigtails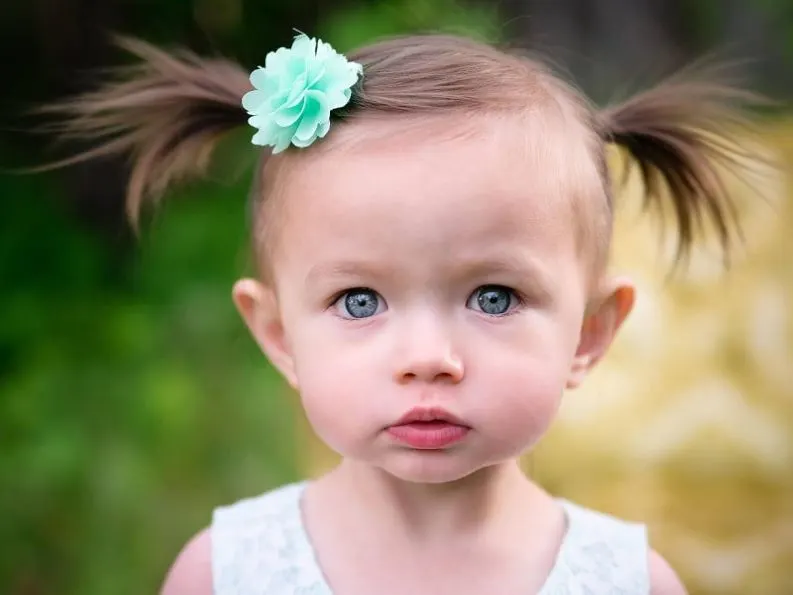 Pigtails are always a go-to hairstyle for toddlers. You can add a cool little style to this hairdo by giving your girl these flat and short pigtails that have a spiky look. A beautiful accessory at the front can further lift the elegance of this hairstyle.
Cut Close & Messy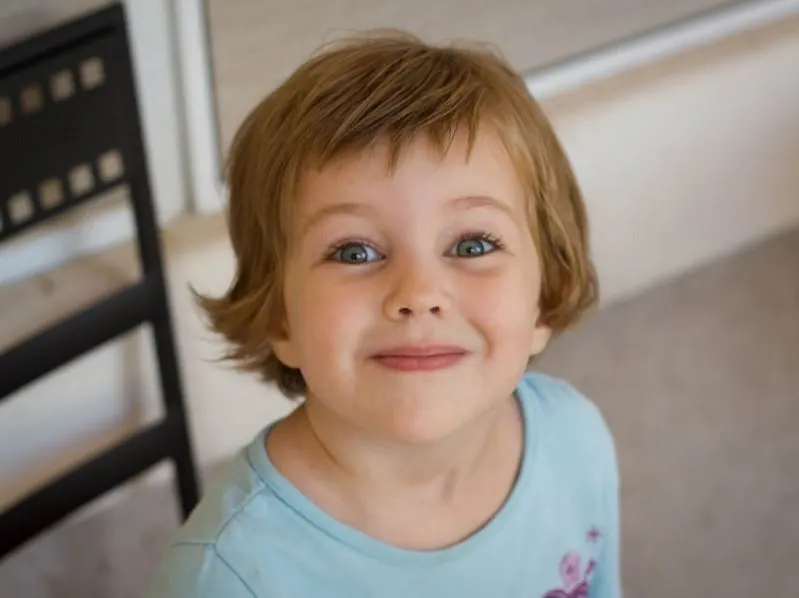 If you have always admired the beauty of bob haircuts, you'd definitely go with this one for your little girl.
The hairstyle looks awesome as it is cut closely and given an outward shape just above the ear on one side. The short bangs look gorgeous and so will your little girl.
Long Side Parted Hairstyle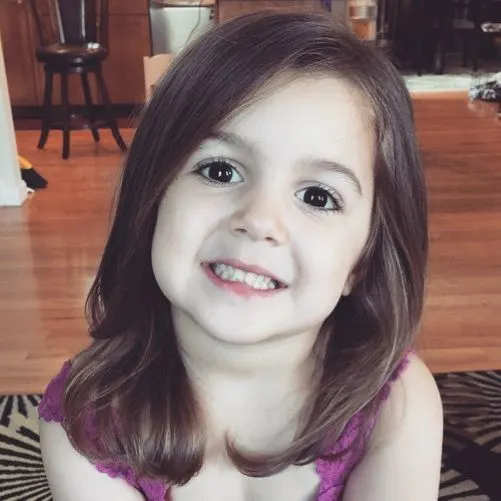 If you want to give your girl something that looks gorgeous and is pretty simple to achieve, this long and open hairstyle would do a great job.
Make the layers curve outwards at the bottom and it all looks gorgeous as it falls over her shoulders.
Messy Pixie with Purple Shades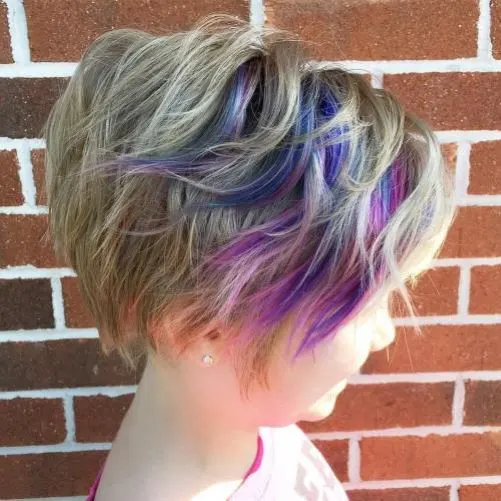 This is another gorgeous look that has some cool vibes to deliver. The mess looks great and so does the color highlights added to it.
Straight Bob with Bangs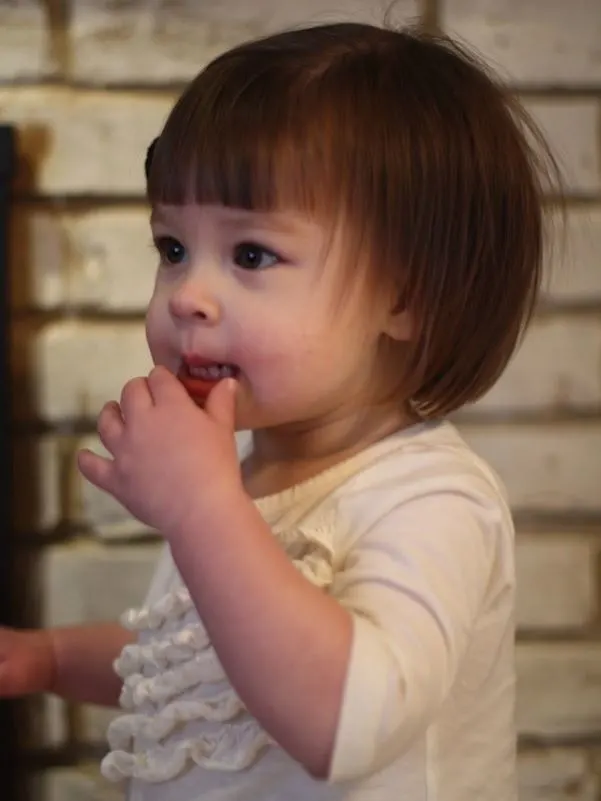 This is probably the simplest implementation of the bob hairstyle that you can sport. The curvy look towards the sides is amazing and so are the bangs at the front.
Side Braided Hairstyle With Curly Back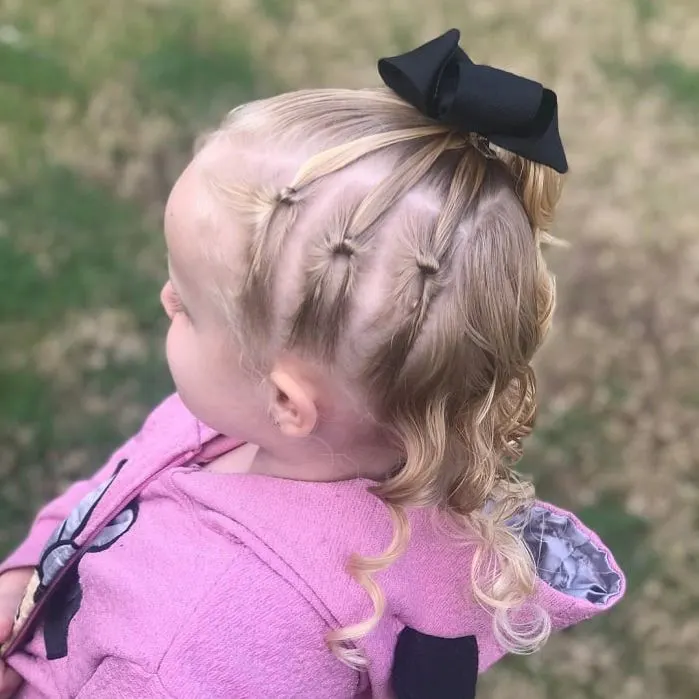 Long Pulled Back Hairstyle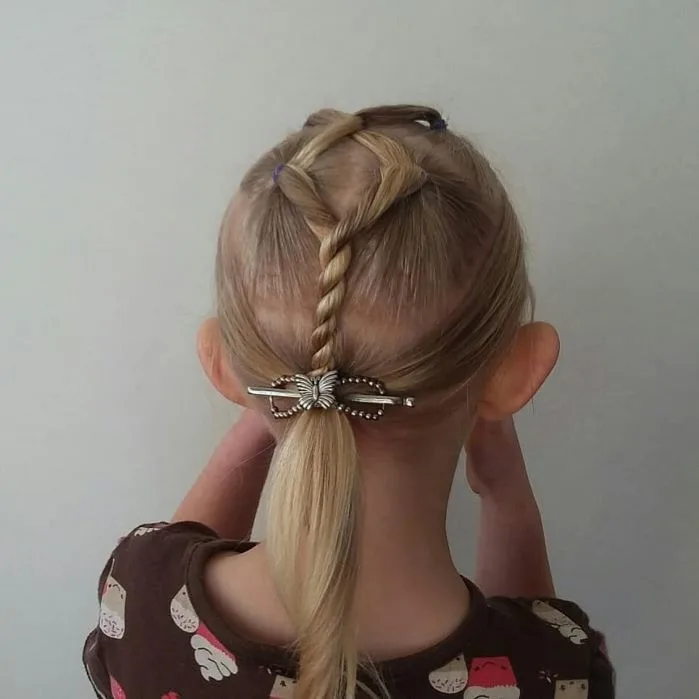 Bob Cut – The Baby Boss
Bob cuts are just perfect haircuts for fine-haired toddler girls. It's neat, it's cute, and it screams "Baby boss in the house". When your little toddler girl with fine hair dons this haircut, she'll be commanding the playground in no time!
Pixie Cut – The Playtime Princess
Pixie cuts are the go-to toddler girl hairstyles for fine hair. They're low maintenance, high on style, and let's face it, utterly adorable. It's the ultimate playtime hairstyle. "Crown? Who needs a crown? I've got a pixie cut!"
Short Layers – The Twirl-Ready Tots
Short layers are fabulous haircuts for fine-haired toddler girls. This haircut is light, airy and perfectly suited for those energetic twirls on the playground. Plus, they're easy to manage even during those "I won't sit still" moments.
Mullet – The Retro Chic
Mullet haircuts, yes, you read that right! Mullets can be a surprisingly stylish choice for a toddler girl with fine hair. It's all party at the back, business in the front. This retro chic look will have your little one turning heads at daycare!
Undercut – The Tiny Trendsetter
The undercut isn't just for the grown-ups! This trendy haircut can give an edgy look to your toddler girl hairstyles for fine hair. When it comes to style, why should adults have all the fun?
Long Layers – The Mini Diva
Long layers are great haircuts for fine-haired toddler girls. It's a perfect hairstyle for your mini diva when she wants to flip her hair in slow-motion. Because, let's be honest, sometimes our toddlers have more sass than we can handle!
Shaggy Cut – The Carefree Cutie
Shaggy cuts are ideal for a toddler girl with fine hair. It's all about being carefree and playful. Plus, it's incredibly cute. It's like saying, "I'm here to play, and I'm here to slay!"
Classic Bangs – The Timeless Tot
Classic bangs are a timeless choice when it comes to toddler girl hairstyles for fine hair. They frame your little one's face perfectly and give that adorable 'just got out of bed' look. "Bed head? No, it's fashion, darling!"
Curly Bob – The Bouncy Baby
The curly bob is a fun and bouncy option for your fine-haired toddler girl. This haircut is perfect for adding some volume to her fine hair. Plus, it's a joy to watch those little curls bounce as she trots around!
Layered Pixie – The Playground Pixie
Layered pixie cuts are great haircuts for fine-haired toddler girls. It's the pixie cut's playful cousin. It's perfect for your little playground pixie who wants to fly around without a care in the world!
Bowl Cut – The Chic Chick
Bowl cuts are perfect for a toddler girl with fine hair. It's neat, chic and a tad quirky. If your little chick wants a haircut that's just as unique as she is, the bowl cut is a perfect choice!
If you have been looking for some of the best toddler girl haircuts for fine hair this season, the ones on the list above are the coolest implementations of toddler hairstyles.
You can never go wrong with these no matter which hairdo you pick. They will all look gorgeous on her fine little hair.