A common hassle for all moms is to find out the best hairstyles for girls that they can wear in their everyday routine. Obviously, you need the simple low maintenance haircuts as you can't run after your little girls all day long for keeping their stylish looks intact. For everyday routine, a top knot can make a cool hairstyle that doesn't require too much of maintenance and is pretty easy to style as well. In addition, it creates cool vibes too.
Top Knot Hairstyle Variations To Try This Year
Here we have listed some of the coolest variations of the top knot hairstyle for girls. Let's explore them.
Messy Top Knot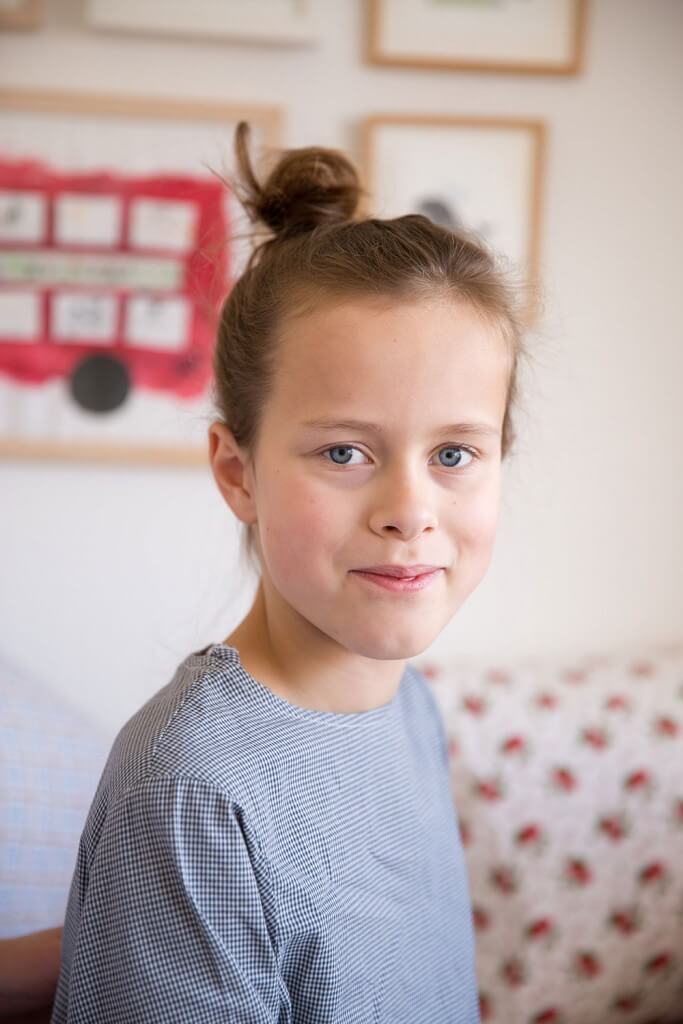 A cool variation of the look, it's quite simple to achieve as well. Just grab her hair from all sections of the head and form it into a knot right at the crown. That's it! You have a gorgeous everyday look ready for her to flaunt.
Elegant Pumpkin Knot
This hairstyle can work wonders for girls both in everyday routine and also on special events. Just comb it back at the front and bring all the hair at the crown before forming it into a nice pumpkin-shaped knot. Accessorize it with some cool little accessory and it will look gorgeous.
Braided Knot
This is, probably, the coolest of the lot. The hairstyle requires you to start braiding her hair at the front and make it go swirling around the head before wrapping around the knot on top. The hair on the sides and the back can be left open. This beautiful hairstyle will be equally good for special occasions. It may take a bit of time in achieving that braid on top though.
Combed Back With Casual Top Knot
This is another simple hairstyle with a knot on top. The hairstyle is achieved with unwashed, messy hair that your girl may have in everyday routine. So, just take it all back and form a messy knot just around the crown area.
Combed Back With Knot And Textured Sides
This cool look is about taking the frontal volume to the back before creating that little knot around the crown area. The sides are left long, voluminous, and textured. It's just perfect.
Top Knot Bun With Hair Band
For girls with thick, voluminous hair on top, this beautiful hair bun style knot on top can make a go-to choice on any day. The hairstyle can be further given an elegant look with the help of a cool hair band to secure the frontal hair in place.
There are many cool girls hairstyles that moms can choose for their girls in everyday routine. A top knot makes the most practical of choices among all the available options. Pick it on any day and let your girl flaunt her style with convenience.