Your baby boy is special and so is their first haircut. You can imagine how much thought parents put in their baby boy first haircuts because they want their little kiddo to look the best.
Whether it is a special party that's been arranged at the occasion where everyone would be gathering to meet the new addition to the family, or it is just something close to the hearts of the parents, one must consider some of the coolest and most charming boy haircuts for their kids when it is their first time.
Charming Baby Boy First Haircuts Ideas
So, ready to skim through some of the coolest hairstyles ideas for boys? Here we have some amazing new looks that you and your little baby would love to wear when having a haircut for the first time.
Short & Simple Hairstyle Variations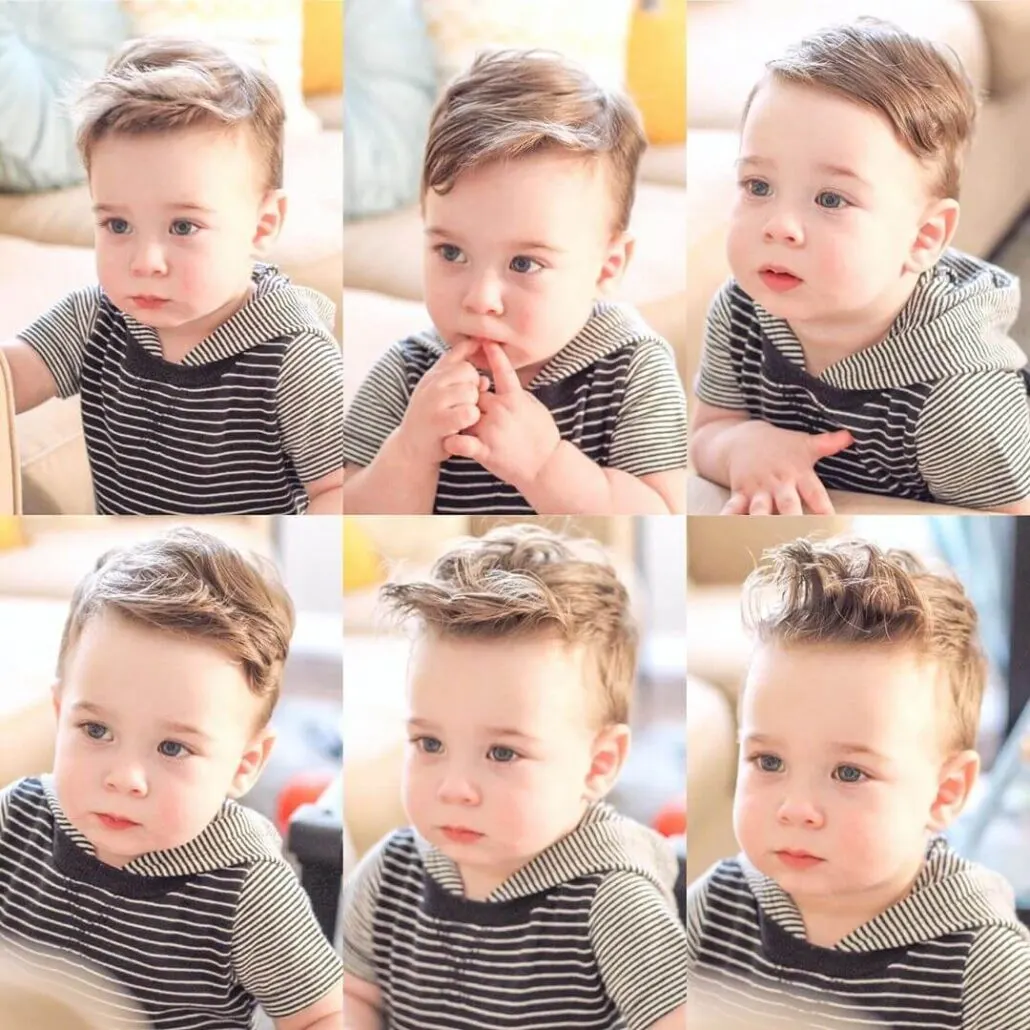 Keeping it short and simple is always the best way to go about it. This certainly gives you the liberty of styling your kid's hair just the way you like. And, all that is as easy as running your fingers through his hair.
Whether you want a perfect side sweep or a casual one, you can do it easily. Even if you want give him a casual and rough vibe, you can create a little mess on top. Just imagine what way you'd like to style his hair, and you can do that fairly easily.
Cute Side-swept Hairstyle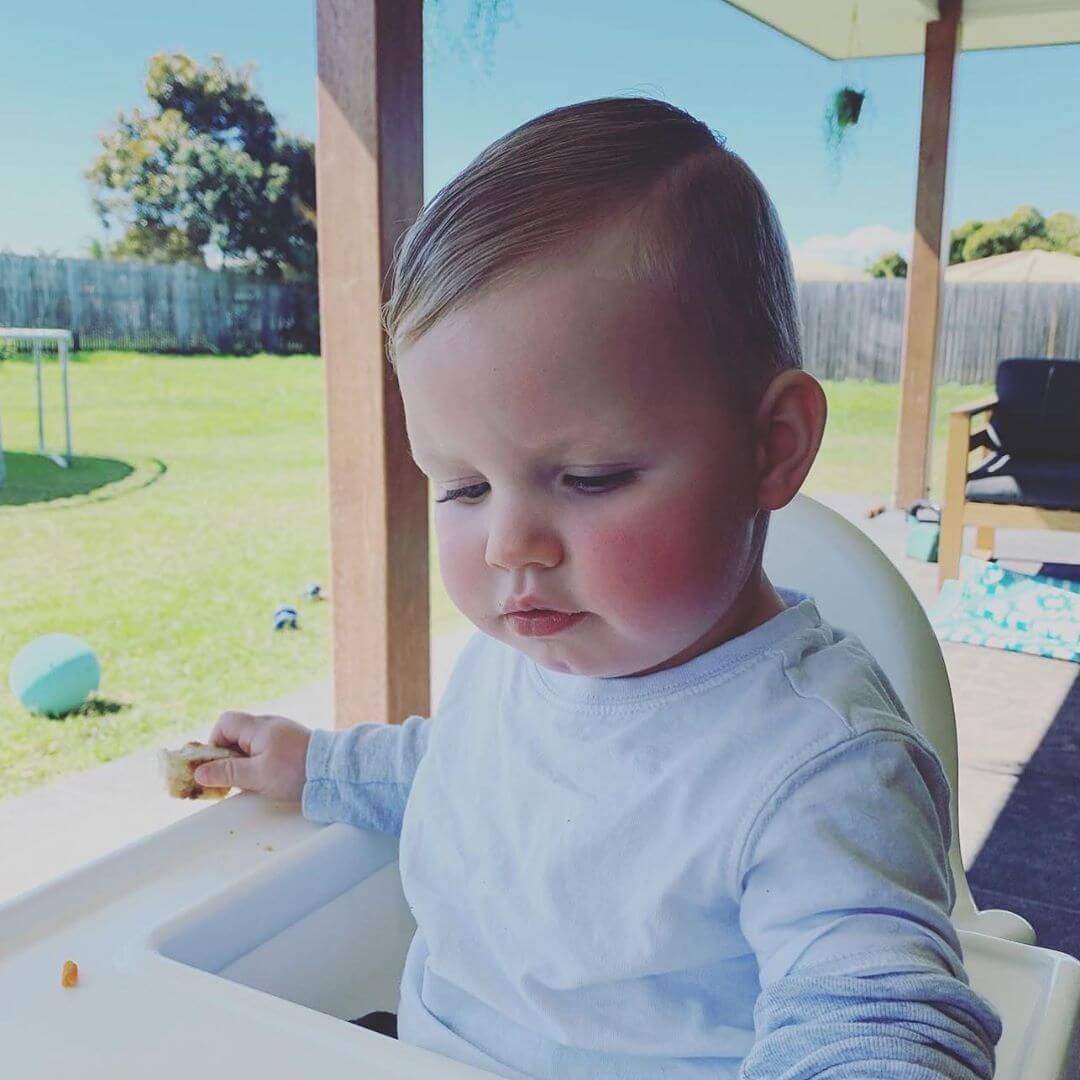 Little baby boys are so cute and adorable, so why shouldn't their hairstyle be? This simple hairdo has a unique aura in itself and it looks cute as the boy himself.
Keep the hair short on top and shorter on the sides, and give it a slightly side-swept look. It will look cool.
Casual Side-Swept Hairstyle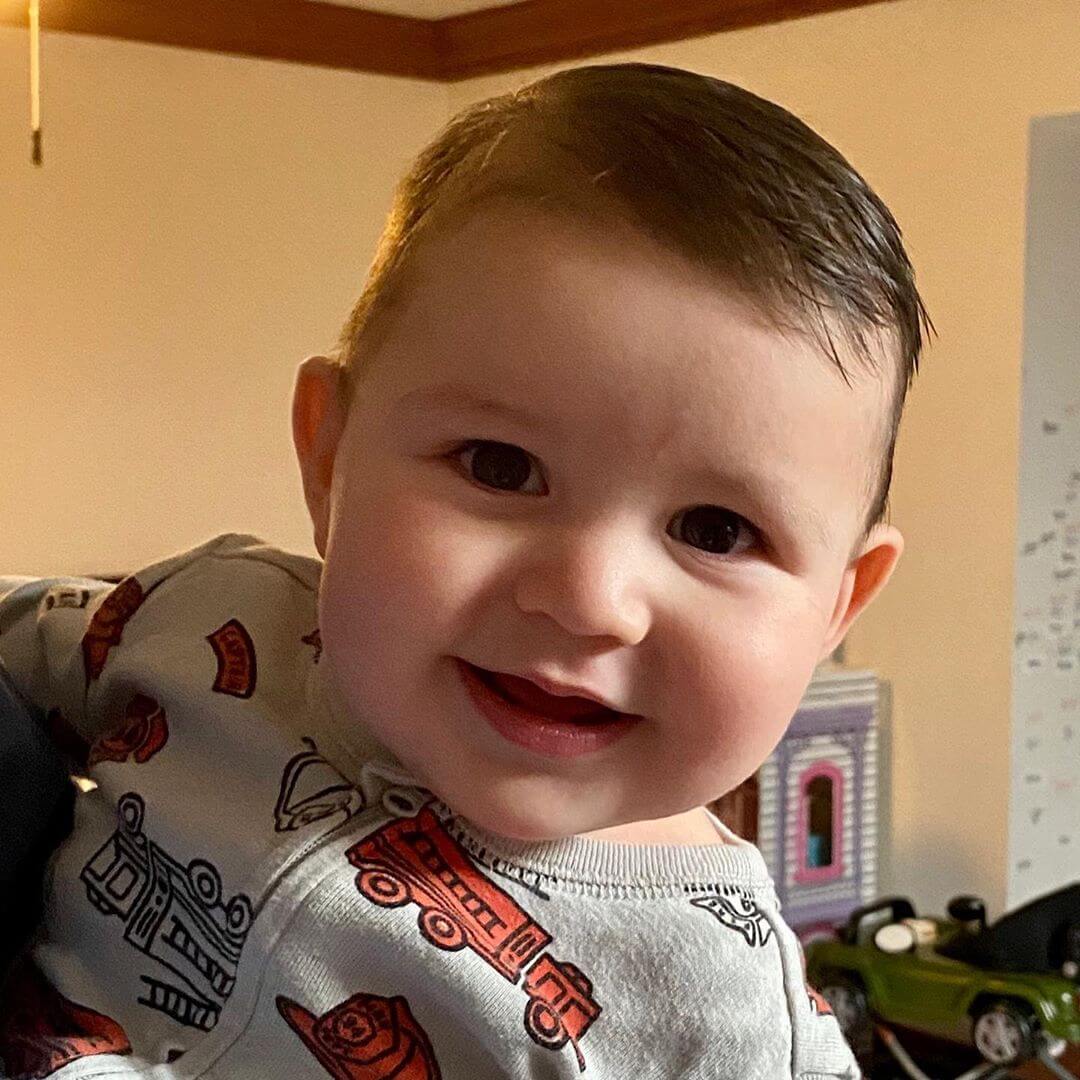 Another side-swept hairstyle, this one gives more of casual vibes. In fact, there is no clear part either and it really looks gorgeous overall.
Short Buzz Cut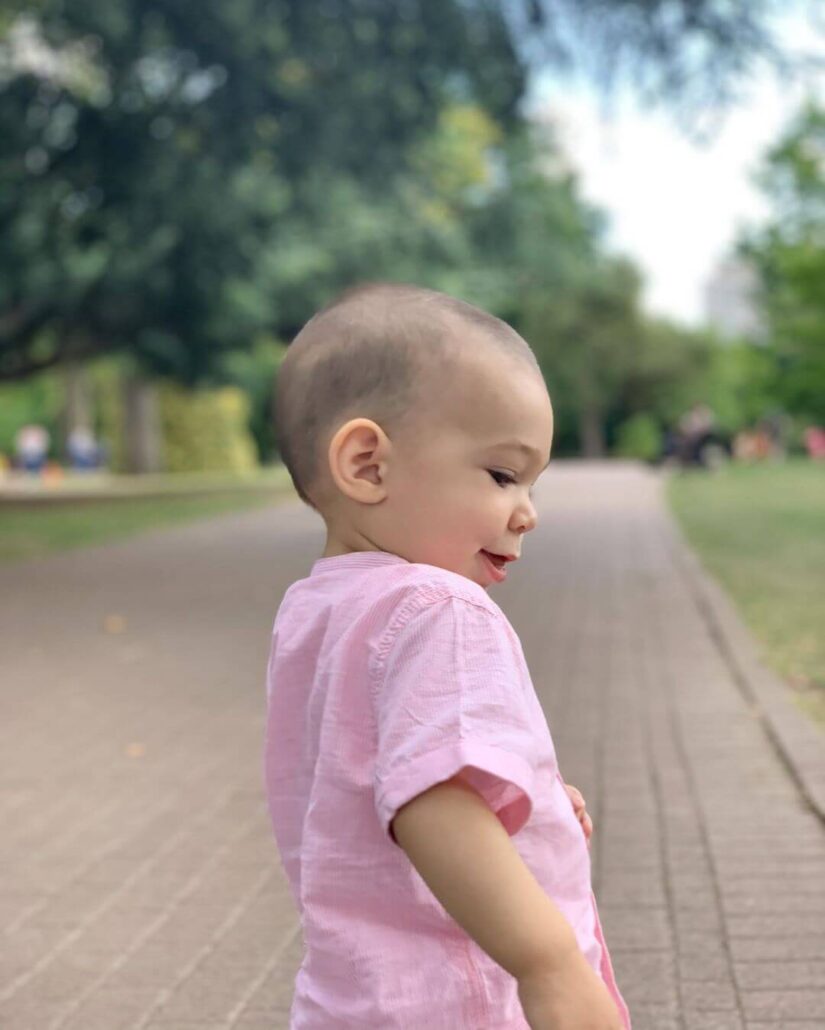 Well, as his hair start growing, you can naturally achieve that buzz cut vibe. So, why don't you let it stay like that? Yes, it looks natural and it looks amazing!
Casual Spikes
Boys love spikes and so do their parents. So, if your baby's thin hair is growing well, you can give it a casual spiky look.
Make sure that you trim the sides shorter to imitate a faded look and it will be a gorgeous hairstyle for him to flaunt first up.
Side Swept With High Fade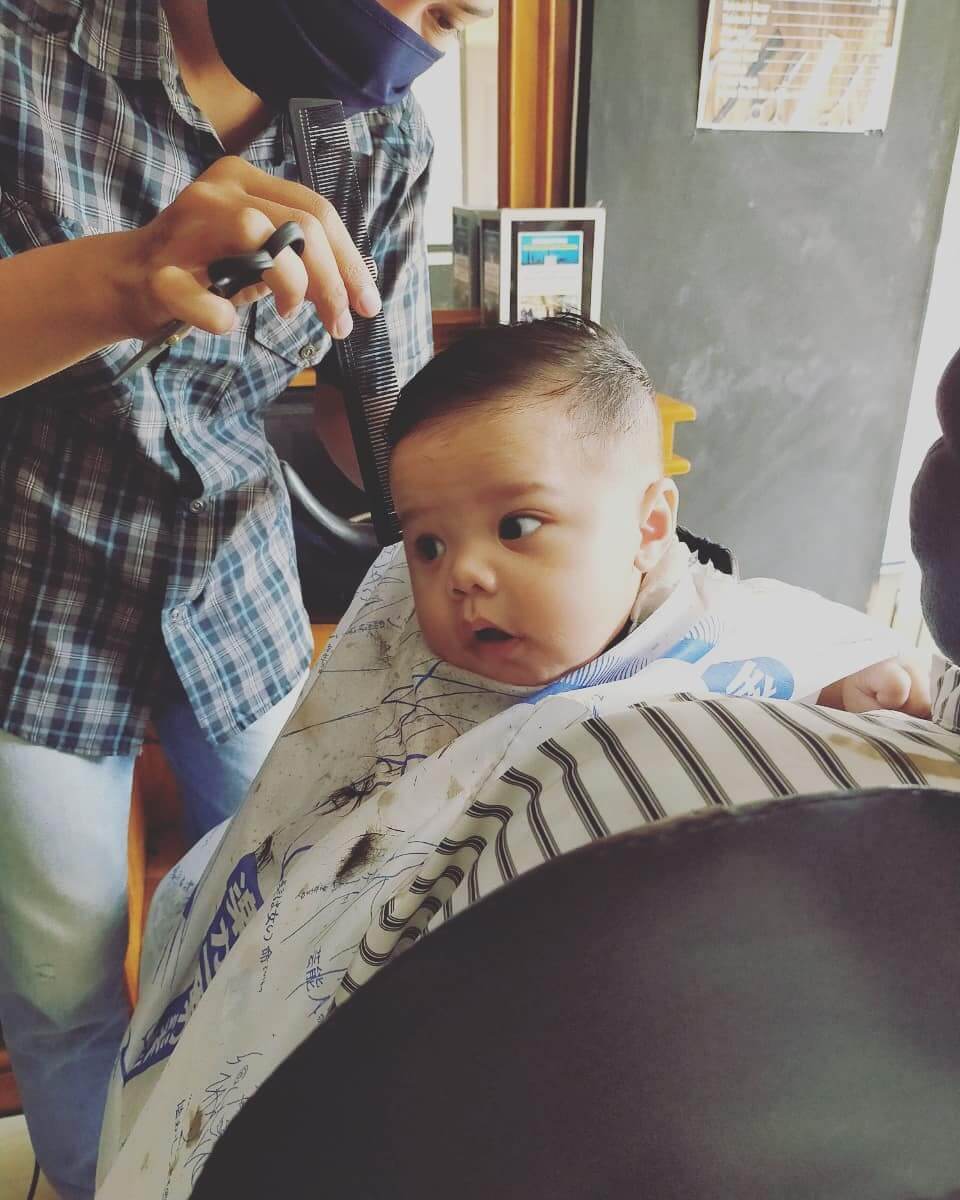 This is the haircut for boys that you'd do any day. It's a neat and clean look that is pretty organized as well. It really is a charming baby boy first haircut.
Long Dreadlocks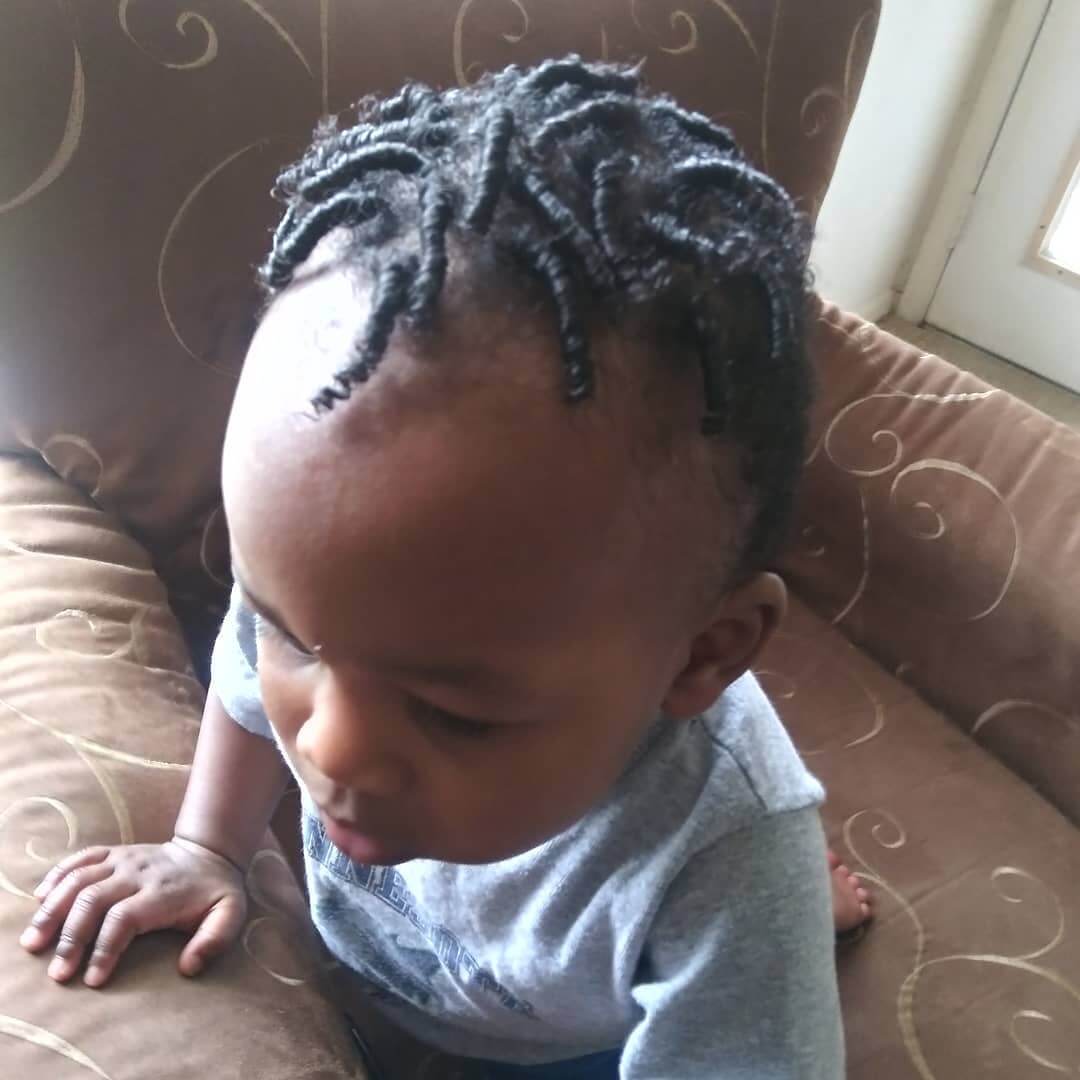 If you are wondering about what first haircut you'd like to give to your black baby boy, dreadlocks make the most obvious choice.
They really look cool too. Just give him typical dreadlocks and keep the length of his hair intact.
Spiky Side-Swept Look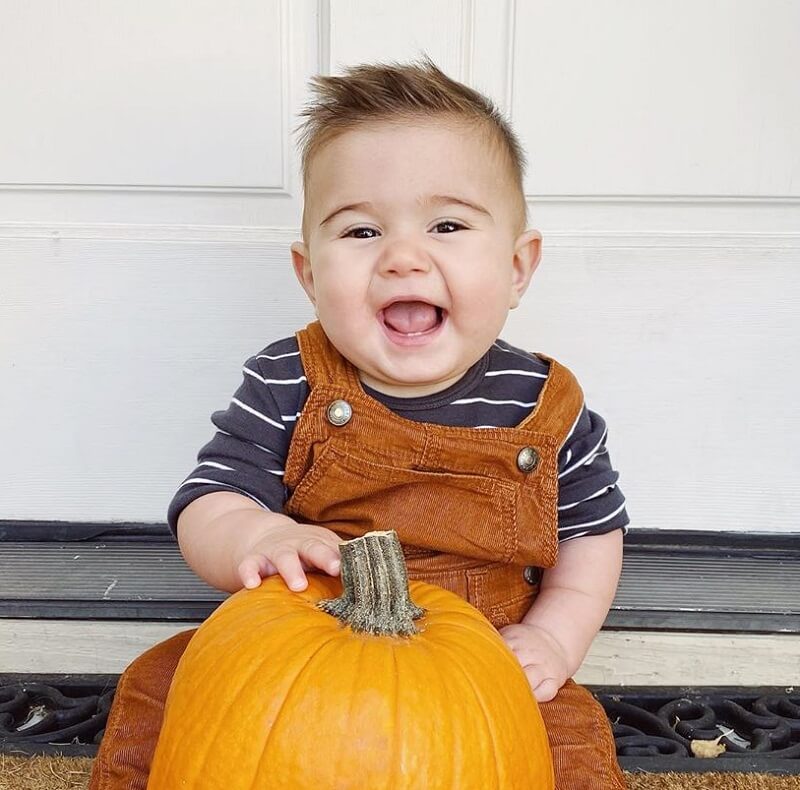 A casual hairstyle for boys always looks amazing and whether it is their first haircut or hundredth, you can go for this stylish look any day.
Have a fade on the sides and leave some length on top. Casually sweep it to a side and maintain that spiky vibe. It looks gorgeous overall.
Spiky Side Slicked Hairstyle
This is a cool look that everyone would love for the very vibe it creates. The hairstyle boasts of casual, spiky side slicked hair that's given somewhat of an edgy appearance. The sides are faded nicely and overall it just looks stunning.
Long Grown Out Curly Hair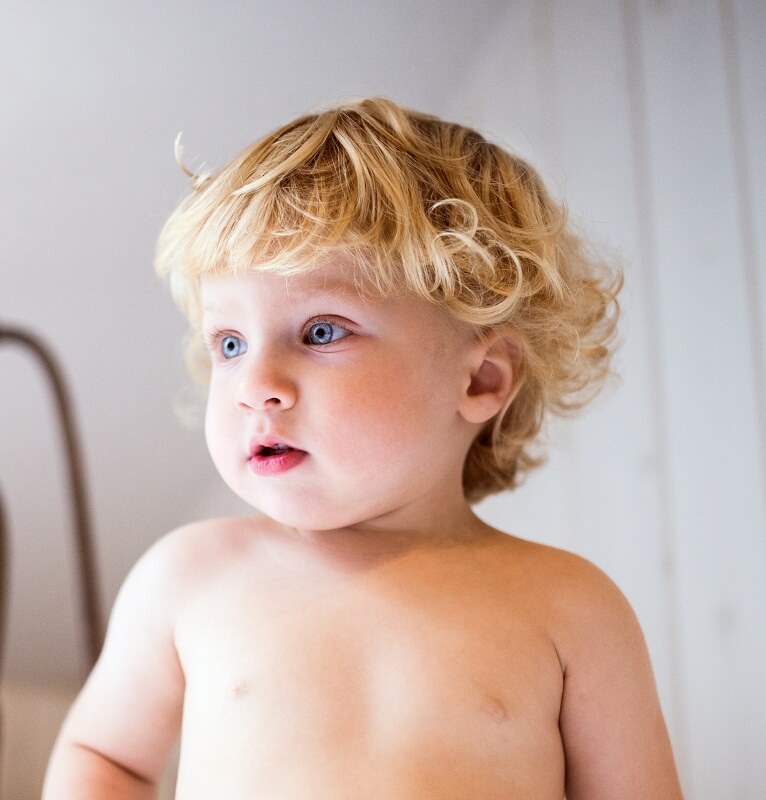 For little baby boys with naturally curly and dense hair, this particular look speaks volumes. And, if he has blonde hair that's even better!
Just let it grow out on all sides and let the spirals form everywhere. The natural tangles create gorgeous vibes and everyone is going to love your boy's first haircut for sure.
Yes, baby boy first haircuts are special and you need to make special choices for that too. The hairstyles on the list look gorgeous and make a perfect first haircut for any kid.
See if you like any of these amazing hairstyles for boys and pick one for your kid's special day. So, which of these are you going to try out for your boy's very special first haircut?