Are you looking for a new hairstyle that is both stylish and easy to maintain? Have you considered trying Twa hairstyles?
Twa, which stands for "teeny weeny afro," is a popular hairstyle choice among natural hair enthusiasts. It involves cutting the hair short, typically less than an inch in length, to showcase the hair's natural texture and curl pattern.
Twa hairstyles are versatile and can be customized to fit various face shapes and hair types. From tapered cuts to twist-outs, there are countless options to choose from.
In this article, we'll explore the world of Twa hairstyles and provide inspiration for your next hairdo.
What Is Twa Hairstyle?
TWA, or Teeny Weeny Afro, is a short, natural hairstyle that is popular among African American women and men. This hairstyle involves cutting the hair very short, typically no longer than an inch, and allowing it to grow out naturally.
Often chosen as a low-maintenance option, the TWA is ideal for those transitioning from relaxed to natural hair or for those seeking a simple yet stylish look. Some individuals may choose to style their TWA with products to enhance curls or create a more defined shape.
Tips For Maintaining TWA Hairstyle:
Here are the key points in a condensed format:
Regular Moisturization: Maintain the health and shine of your Twa hair by moisturizing it twice a day. Use water and natural oils like coconut oil, jojoba oil, or Shea butter.
Weekly Shampoo: Wash your Twa hair once a week with a sulfate-free shampoo to preserve its natural oils and prevent it from becoming dry and brittle.
Wide-tooth Comb Usage: Use a wide-tooth comb for detangling your hair without causing breakage or hair loss. Regular combing keeps your hair neat and tidy.
Hair Trimming: Regular trimming of Twa hair removes split ends and prevents hair damage. Visit a salon for a trim every three months.
Nightly Hair Protection: Use a satin or silk hair bonnet or scarf at night to avoid hair loss and scalp irritation due to rubbing against your pillow.
Heat Tools Avoidance: Avoid using heat tools like straighteners and curling irons that can make your Twa hair dry and susceptible to breakage. If necessary, use them sparingly with heat protectant sprays.

Follow these steps to maintain the health, style, and beauty of your Twa hair.
Gorgeous Twa Hairstyles To Try Now
If you are looking for the best Twa hairstyle variations, we have vetted a few for you here. Let's run you through some amazing hairstyle ideas you can't overlook.
Short And Naturally Curly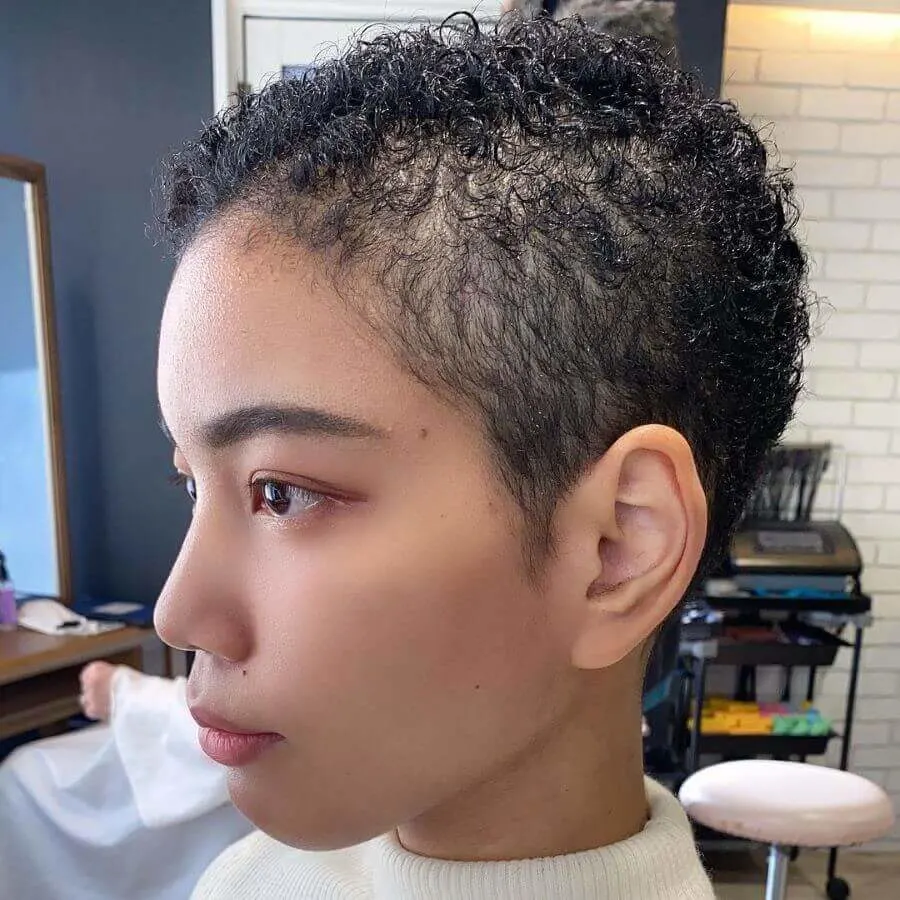 Trimmed short with some skin showing through the hair, this look is gorgeous and carefree. The hairstyle needs almost no styling, just a little bit of mousse applied to your hair and you're set to go.
Short and Straight Twa Hair
Sweet and simple, this beautiful hairstyle is all about sweeping it to a side with a stylish cut at the front.
Twa Haircut Designs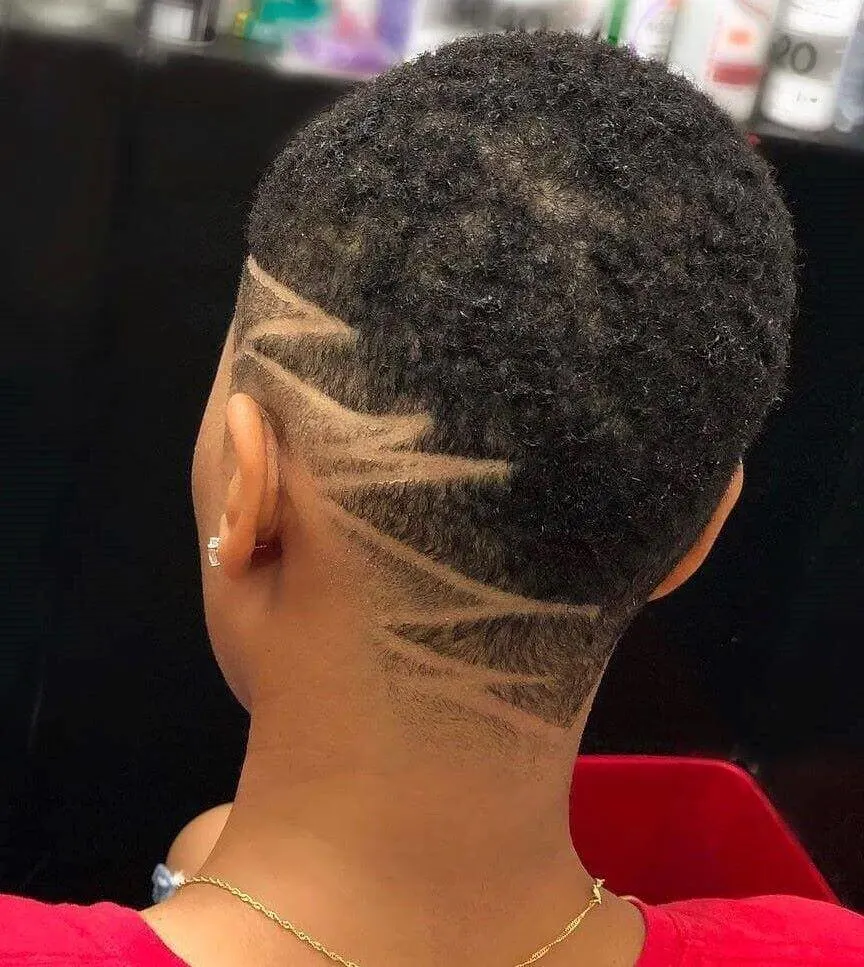 Short and kinky, this beautiful hairstyle is all about cool surgical design on the sides and the back. Kinky hair on top complements the look to perfection.
Wavy Curls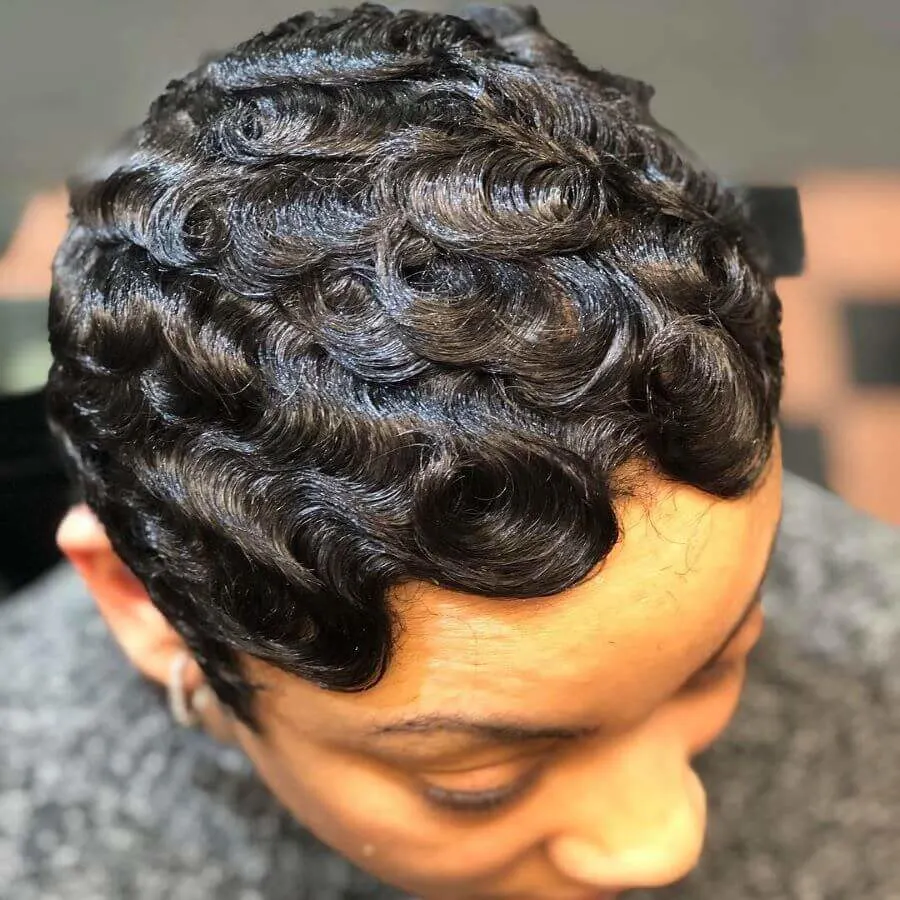 Short hairstyle can have all sorts of implementations and this is one of the best short twa styles out there. Swept to a side, the hairstyle boasts of short wavy hair making little ringlets all over.
Twa Hair With Design And Color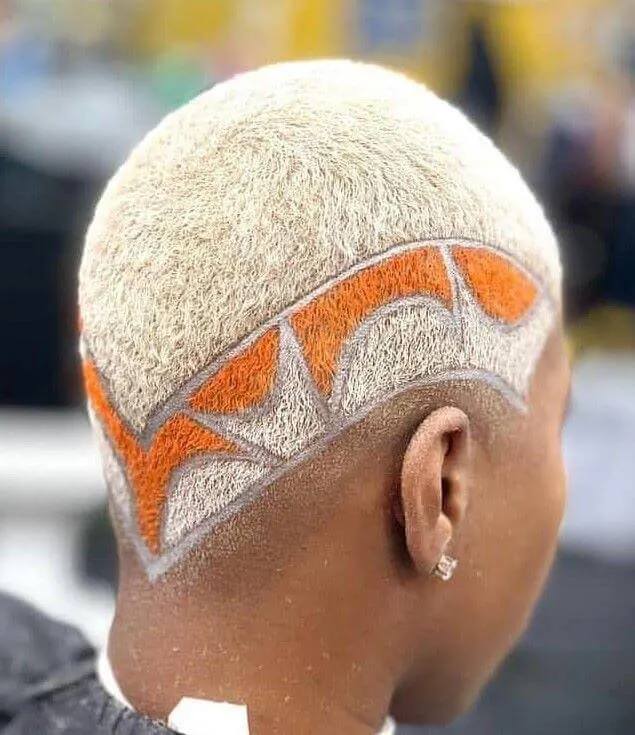 If you want a cool, unique look resembling the Twa style, this is the one you should go for.
Coiled Curly Roots


Have natural glazing curls? If yes, then this style for TWA hair is one of the lowest maintenance looks you can try. Get a buzz cut without having any fade at the side or the nape.
Soft Orange Kinks


Cut the hair to make it about half an inch long. Color it in orange right from the roots. Side part and neatly comb it. In this TWA hairstyle, you can have no fade either at the side or at the back. Keep the hair of the same length throughout.
Long Natural Tight Curls with Bandana


Want to tame your naturally long, tight curls? Cut the locks long and leave them loose. Keep no fades but the coils of the same length from the temple to the nape. Tie a bandana covering some part of the ear and get a chic hairstyle.
Lavender Tight Curls


Style your tight curls with a unique color and a design. Color the hair in lavender. Have fade only at one side till the back. Make a classic exemplary design on the fade and keep the remaining hair as they are on the other side.
Natural Kinky-Curly Coils


Want to keep your TWA hair simple? Bunch them in different sections throughout the length. They will look like broad spikes giving a little different style to your kinks. Have a soft side partition just till half of the crown.
Pink Red Fade with Sectioned Coils
Tight Long Curls with Golden Ends


Love to have a simple yet elegant style? In this hairstyle, cut the tight curls long. Color the ends in golden brown by keeping the natural color near the roots. Without making any partition, comb and leave them loose.
Red Soft Afro
Another low-maintenance style cut the hair short. Get fade at the side and the back. Highlight a few strands red. Have the highlights over the fade too. You can make a quick design by giving a small horizontal cut on the fade.
Golden Brown TWA Ends
This is a simple yet the trendiest hairstyle you can have for your Afro tight curly hair. Cut the hair short, about less than half an inch. Neither have fade nor any design to it. Only highlight the ends of the curls over the crown.
Red TWA with Heart Etched at Nape


Another bold style you can try to get the best of your Afro hair, cut the hair short on the crown with fade at the back and side. Color the ends in red. Get a unique heart with some design etched on the fade at the nape.
Golden White TWA with Fade Cuts


Like experimenting with the TWA? Cut the hair short at the crown, getting a mohawk style. Have fade at the back and the side. Give a razor cut design to the fade, maybe a couple of lines, to make the hairstyle look trendy. Color the hair in golden white.
Short, Forward-Swept Hair
This one is a stunning look with all the hair simply swept forward.
Twa Hairstyle With A Purple Tinge
This beautiful look is all about the uniqueness that color adds to the hairstyle. Some styling is done with careful braiding and some jewelry towards the side as well.
Twa Rag Rolled Hair
A beautiful Twa hairstyle with nice rag rolled hair, this one can make a statement on any day. The hairstyle looks gorgeous in itself.
King Twa Design With Surgical Lines
It's a typical Twa style with nice surgical lines towards a side. You can wear this style with a big smile on any day.
Purple Kinky Top With A Whale Design On The Back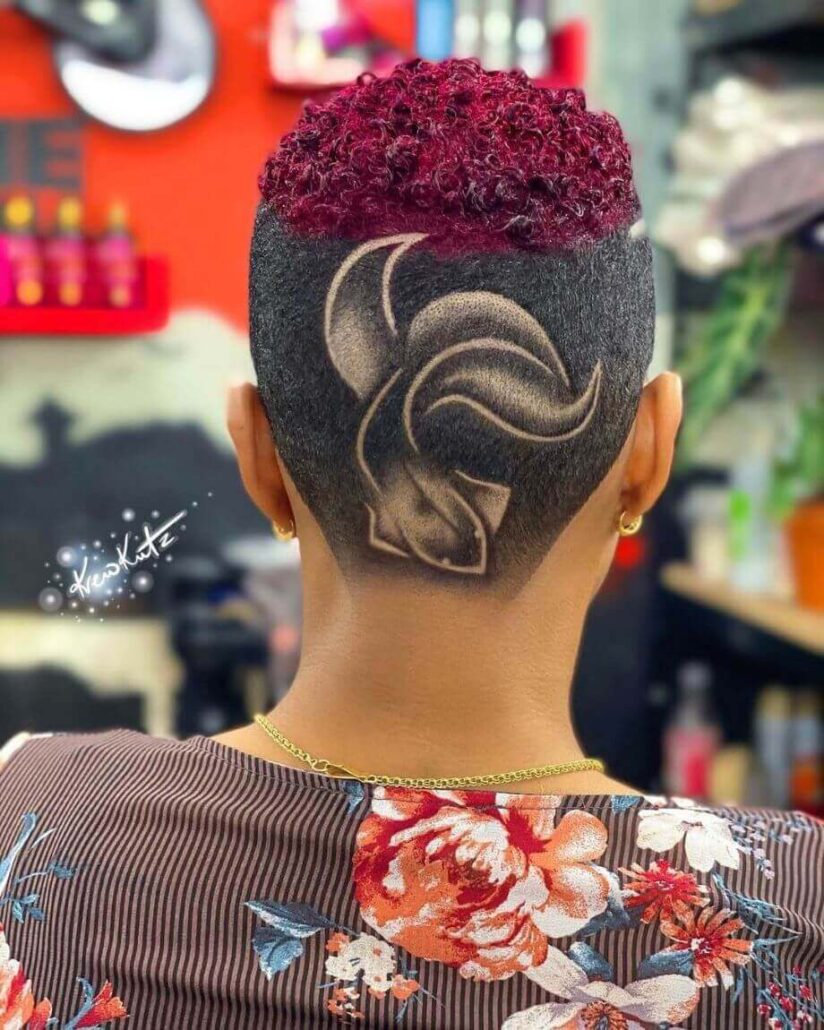 Want a unique take at the hairstyle? This beautiful look is about short and kinky purple hair on top.
The hair on the back and sides is trimmed short to make a beautiful whale design at the back. Nothing can beat this beautiful look!
Short Buzz With Surgical Line
This short buzz looks amazing with a nice surgical line on the sides. The hairstyle delivers a big punch with short hair.
Twa Dreadlocks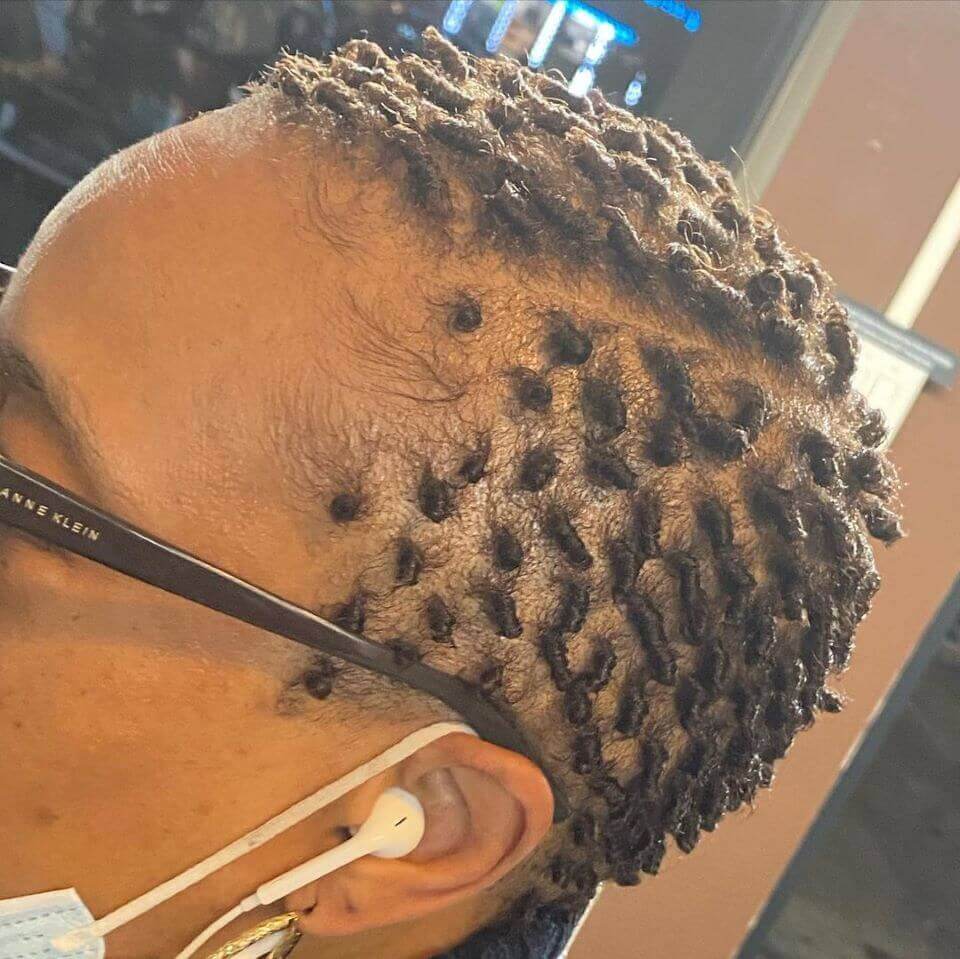 One of the best short twa styles, this dreadlocks hairdo speaks volumes for your little boys' styling sense. It looks gorgeous.
Kinky With Fade
A beautiful look, this hairstyle has loads of glamour to offer. The hairstyle has nice kinky look on top and a cool fade on the sides. A perfect blend, indeed!
Kinky Buzz With Faded Design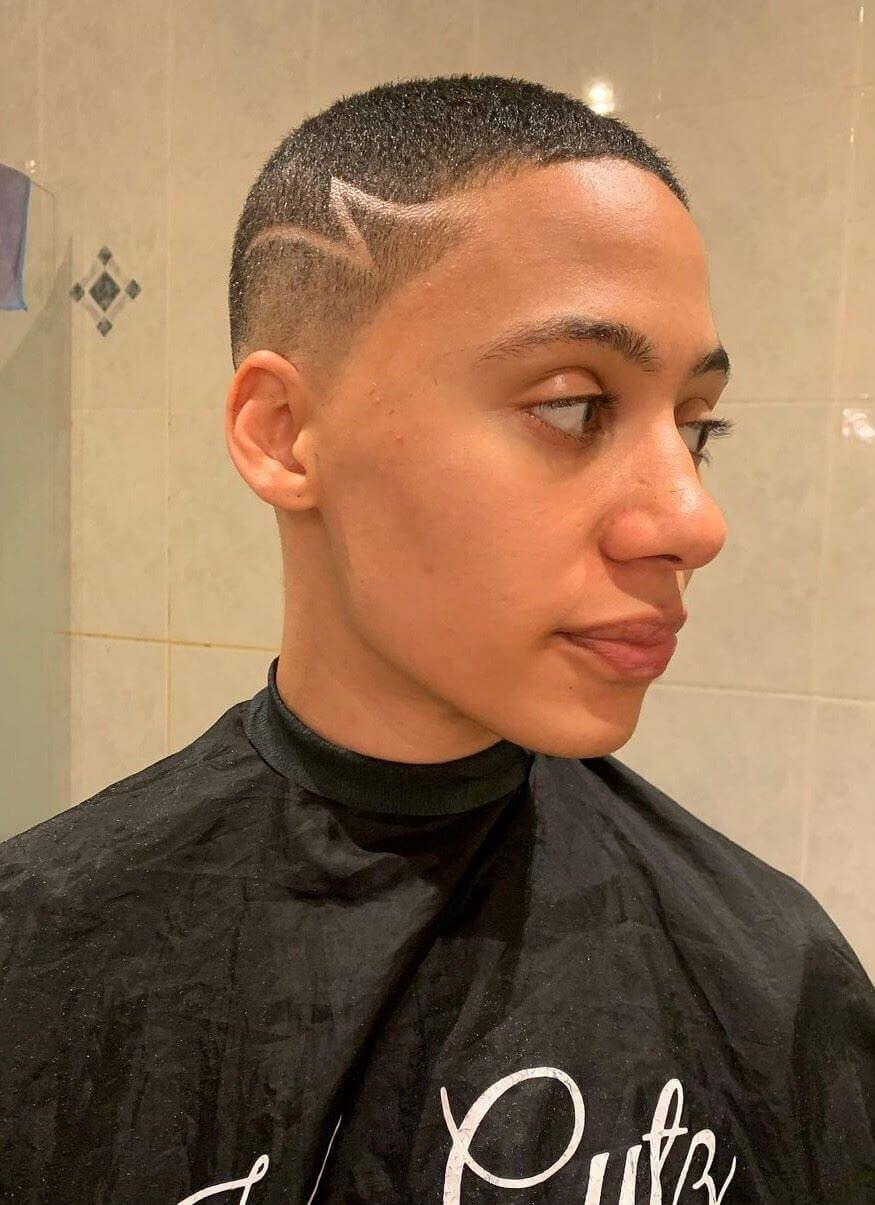 This kinky buzz look is simple to achieve and even simple to maintain. The surgical design on the faded sides makes a statement.
The hairdo makes a perfect choice for your everyday routine and also for special occasions alike.
Looking for the best Twa hair variations? Pick a couple of them from the list above and you'll have a special hairstyle for the next event you have to attend.
The hassle-free look you get with the gorgeous Twa hairstyles is second to none and you can't expect your hairstyle to get any better than that.
Pick a few short twa styles and do some experiments to come up with your own creative look. Do share your experience with us in comments.