If you are a fan of the scene fashion and want to look trendy all the time, you'd never want to compromise on your hairstyle. A perfect scene hair cut with those nice fringes and cool straight hair has to complement your bright clothing and skinny jeans. Usually worn short-to-medium length, the hairstyle generally remains the same whether you want a scene haircut girl or want something for the boys. With minor adjustments here and there, you can still achieve a unique and cool hairstyle, however.
Scene Hair Cut Ideas For Girls 2023
So, let's not keep you waiting and delve straight into our best hairstyle picks for your scene hair. These hairstyles require minimal styling and look great.
Scene Haircut With Edgy Fringe
The fringes make a dominant style element in the scene haircuts and this one boasts of nice edgy fringe that shines like a star. A casually side-swept look on the top, this beautiful hairstyle frames the face nicely with layers on the sides. Overall, it looks gorgeous.
Red Comb Over Scene Hair
This edgy look is all about color and a nice comb over style that makes the volume prominent on top. The sides are trimmed at the front so that they don't curve into the face. Overall, it's kept to shoulder length and looks really cool.
Funky Pink Scene Hairstyle
This funky look is true to the essence of scene haircuts. It's perfect for a party night.
Pink Scene Hair With A Big Fringe
The big side-swept fringe covers the forehead nicely. Overall, it's slightly longer than the hairstyles we have on the list above.
Purple-Black Scene Haircut
The combo of purple and black makes this look standout. It's makes an ideal choice for a casual day out.
Scene Haircut Girl With Side-Swept Fringe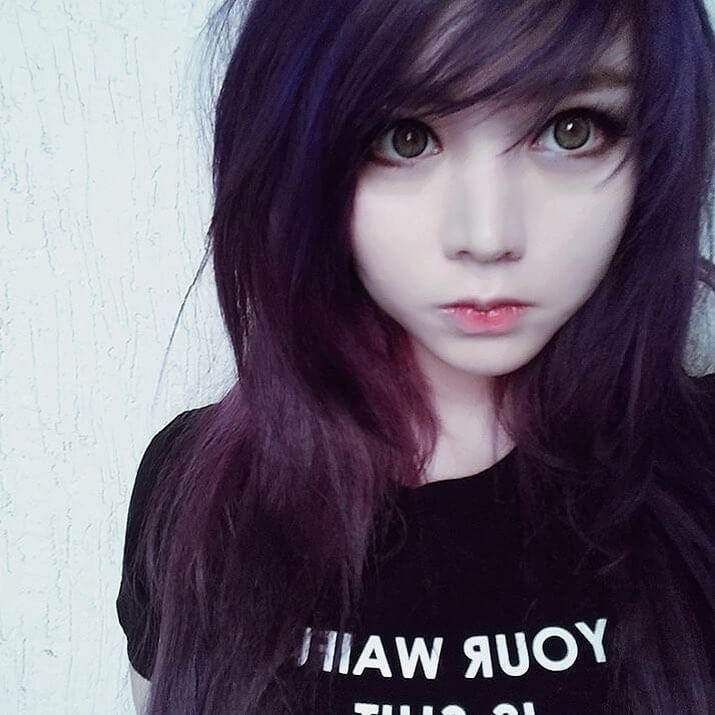 Some volume complemented by a nice side-swept fringe, this hairstyle is a special one for a special girl.
Messy Scene Hair Cut With Blonde Fringe
Blonde fringe is the highlight of this casual hairstyle. There is length with edgy tips to this haircut too.
Side-Swept Fringe With Voluminous Top
This one has volume on top and looks cool with a side-swept fringe. The hair on the sides is cut into layers.
Edgy Layered Scene Haircut
This beautiful hairstyle boasts of nice bob-length hair cut into a cool edgy look. Add some color to it and it looks amazing.
Scene Haircut With High Ponytail
This unique look boasts a big, high ponytail and it really looks amazing.
Long, Straight And Blonde Hair
This scene hairstyle is all about length and that voluminous fringe swept to a side.
Messy, Forward-Swept Scene Haircut
This messy look boasts of a nice forward-swept fringe. It looks cool on a casual day.
Scene Bob Haircut
A short bob with color and nice side-swept fringe complete this beautiful look.
Shoulder-Length Hair With Side-Swept Fringe
This is a routine haircut with layers on the sides curving into the face while fringe is swept to a side.
Comb Over Scene Haircut With Color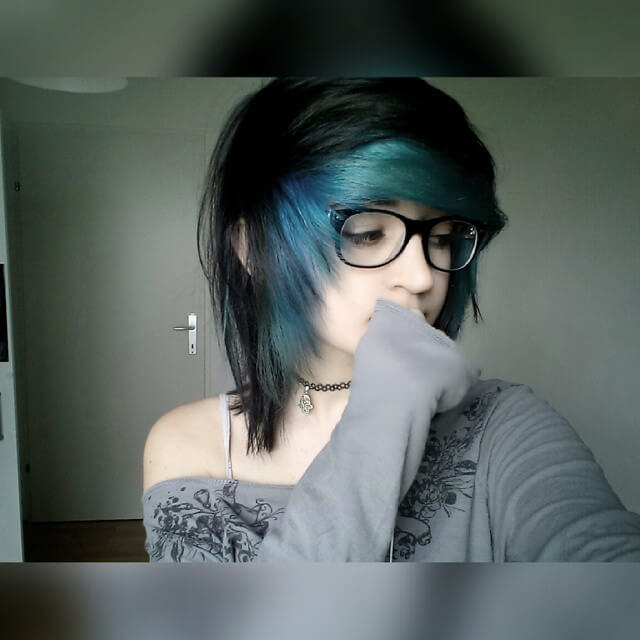 This beautiful hairstyle has a unique touch of color to it. The comb over look is just amazing.
Short And Edgy Scene With Color
This beautiful look is short and edgy and it looks gorgeous overall.
Messy Blonde Scene Haircut
This messy, blonde scene haircut can be an ideal choice on a party night.
Long Wavy Scene Hair Cut With Color
This beautiful hairstyle boasts of some color and nice wavy hair on the sides. The hair on the top is cut perfectly into a scene hairstyle look while the fringe is swept to a side to complete the look.
Scene Hairstyle With Ribbon Accessory
This is a cool scene hair cut that boasts of blonde hair on top and black hair lower down. Besides the sticky side-swept fringe, the hairstyle has a nice ribbon accessory clip on the side as well that goes with the dress color. The hairstyle looks gorgeous and makes an ideal choice for formal events and parties alike.
Scene hair requires you to think creatively and out of the box to achieve a cool look. Slight variations can make the hairstyle unique and attractive. See if any of the above hairstyle variations can fit into your definition of perfect scene haircut girl. Make your picks and flaunt a unique style every day.