Not having quick enough hair growth seems to be the problem that every woman is facing in these days. Even though there can be different reasons for that, some solutions do exist and you may want to give them a try. So, want to know how to make your hair grow faster? Let's try to find out.
Celebrity Hairstylists Share Tips to Make Hair Grow Faster
Here are 10 super valuable tips from 10 celebrity hairstylists on how to make your hair grow super fast:
1. Chris McMillan (Hairstylist to Jennifer Aniston)
"You gotta be friends with your hair. Treat it like a delicate silk blouse – you wouldn't wring that out, right? So, don't be rough on your hair when you're towel-drying it. Instead, blot it gently. Oh, and absolutely no heat styling without a protective spray!"
2. George Northwood (Hairstylist to Alexa Chung and Meghan Markle)
"Use less shampoo, more conditioner! Your hair needs all the moisture it can get for healthy growth, and conditioner helps seal the cuticles which prevents breakage and promotes growth."
3. Kim Kimble (Beyonce's hairstylist)
"Massages aren't just for your body, honey. Scalp massages stimulate blood circulation which helps nutrients get to your hair follicles quicker. So give your scalp a good, gentle rub every now and then."
4. Vernon François (Hairstylist to Lupita Nyong'o)
"Ditch the daily shampoo routine. Over-washing can strip your hair of its natural oils, which it needs to grow. Try washing every other day, or even just twice a week."
5. Jen Atkin (Hairstylist to the Kardashians)
"Say 'yes' to regular trims! It might seem counterintuitive, but regular trims get rid of split ends that could lead to further damage. It's all about keeping your hair healthy."
6. Justine Marjan (Hairstylist to Ashley Graham)
"Don't forget your vitamins! A balanced diet plays a major role in hair health. Biotin and Vitamins E, D, and A, specifically, can help boost hair growth."
7. Serge Normant (Hairstylist to Julia Roberts)
"Your hair needs a break. Remember to let your hair rest from all the heat styling, harsh chemicals, and tight up-dos. Let it loose, let it breathe, let it grow."
8. Lacy Redway (Hairstylist to Tessa Thompson)
"Hydrate! Your hair needs hydration just like the rest of your body. Investing in hydrating masks and treatments will help keep your hair healthy and promote growth."
9. Ted Gibson (Hairstylist to Angelina Jolie)
"Switch to silk. Silk pillowcases can reduce friction and hair breakage as you sleep. Every little bit helps when you're trying to grow your hair out."
10. Mara Roszak (Hairstylist to Emma Stone)
"Listen to your hair. If it's screaming out for a break, give it one. If it's dry, moisturize it. Paying attention to your hair's needs will go a long way in promoting growth."
4 Ways To Make Your Hair Grow Faster in a Day
Promoting hair growth can be done both in natural ways and through cosmetic options. Here we have discussed a bit of both to help you grow your hair like never before. Here are the options you must consider for super-fast hair growth.
Eat Foods Rich In Protein And Biotin
Biotin, also called Vitamin H, makes part of the Vitamin B-complex group which is known to help in turning our food into fuels to get energy. It is also helpful in boosting the metabolism of carbs, amino acids, and fats that make the protein building blocks.
You might already know that hair growth starts from the follicle's root which is actually made of protein cells. So, in order to promote fast hair growth, any protein- and Biotin-rich diet is going to help.
Just make sure that you don't take more than 30 micrograms of Biotin which is the recommended daily quantity. The best way to ensure that you are taking only as much and not more is to go for a supplement. In case, if it's preferred that you take Biotin from natural food sources, you can try eating:
Almonds, Pecans, Peanuts, and Walnuts
Milk & Cheese
Eggs (Egg Yolk has the highest Biotin concentration found naturally)
Sardines and Salmon
Cooked Liver
Avocado
Consuming all these foods can help you grow hair naturally and super fast.
Shampoo For Hair Growth
It is possible to give some extra boost to your hair each time you give it a wash. Yes, that's very much possible if you switch to something that accelerates growth and you can make your hair grow super fast through this process very easily.
You can find so many shampoos today that are known to promote hair regrowth. All you need to ensure is that you get some expert recommendations before you pick a product for hair growth.
Rinse Hair Using Cold Water
What you might not be aware of is the fact that hot water tends to strip your hair of much-needed moisture. Eventually, it weakens the hair strands and it becomes more prone to breakage. For preventing hair damage, ensure that you wash your hair using lukewarm water.
With warm water, hair follicles will open up and enable you to thoroughly clean your scalp. However, it's really important that you finish it off by blasting hair with cold water so that the follicles close again and frizz or hair loss is reduced.
Only this single step can help improve hair growth significantly and your hair will fall less and grow at a faster pace.
Use Grass-Fed Gelatin
Gelatin isn't just some jelly ingredient, it is derived from animal parts and is a rich source of protein as well as other nutrients.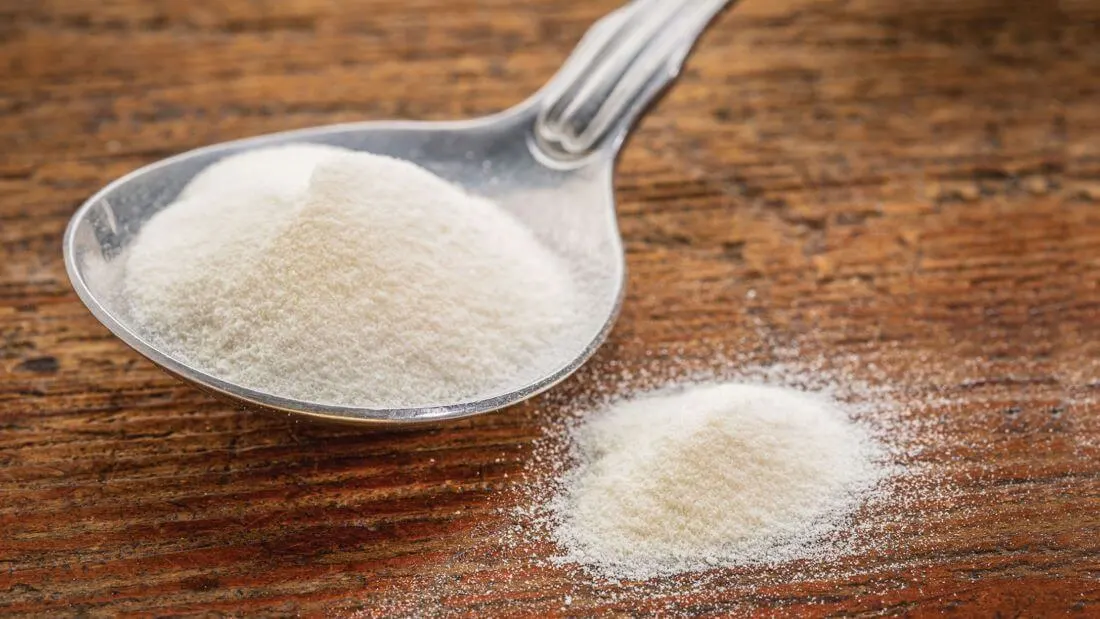 It can have nourishing effects for your entire body but it is particularly beneficial for your hair, nails, and skin. The reason is that gelatin boosts collagen production in your skin which enhances the appearance of almost all the body parts.
You might find various products on the market that claim to be helpful in boosting the production of collagen. What's important, however, is that you should find a way to promote collagen production from the inside too.
Gelatin can be acquired from various common foods such as low-calorie jelly. And, to boost it even further, it would be a great idea to take grass-fed gelatin. The best source of grass-fed gelatin would be cows that graze on grass and not grain. There is greater gelatin prowess in healthier cows. Grass-fed gelatin is also available as a supplement.
So, with all these options available, you don't need to ask anymore how to make your hair grow super fast. Just try these fixes and see the results you want.