Homecoming may not be so formal but you'd love to look stylish at the event. Even though simpler hairstyles would do, you should still choose something that goes with your accessories and outfit. Here we have introduced some of the cute and chic homecoming hairstyles for this year. Let's have a look.
Homecoming Hairstyles For Girls To Look Stylish
There are hairstyles for girls available for all hair lengths and hair types and you should be careful while choosing one for yourself. Obviously, you want something that works for you. Let's run you through our picks so that you can opt for something you like.
1.

Wrap Around Braid With Loose Curls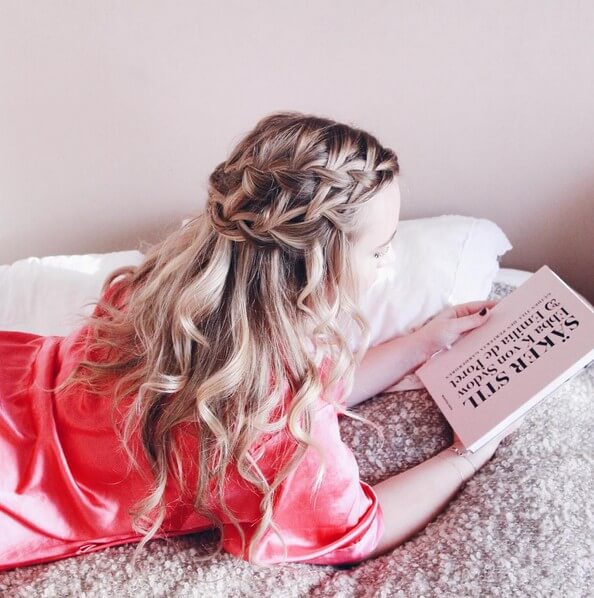 A chic and stylish hairdo, this one is both organized and messy at the same time. The hair on top is given a proper shape with wrap around braids while the hair at the back is left open, messy, and loosely curly. It creates amazing vibes overall.
Curl Waterfall
Waterfall hairstyles always have a unique and stylish look to them and that's exactly what this beautiful hairstyle has to offer as well. The hairdo is all about a thin braid tied at the back and those waterfall curls that create a gorgeous style overall.
Ringlet Half Updo
If you want to lean towards something intricate, this beautiful hairstyle is just for you. The hairdo boasts of volume on top and back. The hair at the back is formed into nice curly ringlets and is tied into some type of ponytail.
Bow & Fishtail Braid

How often do you combine two hairstyles into one? Well, you can do that this year with one of the most stylish homecoming hairstyles that we have here. Comb it all back and form a nice bow at the crown before starting a cool fishtail braid.
Ringlets Homecoming Hairstyle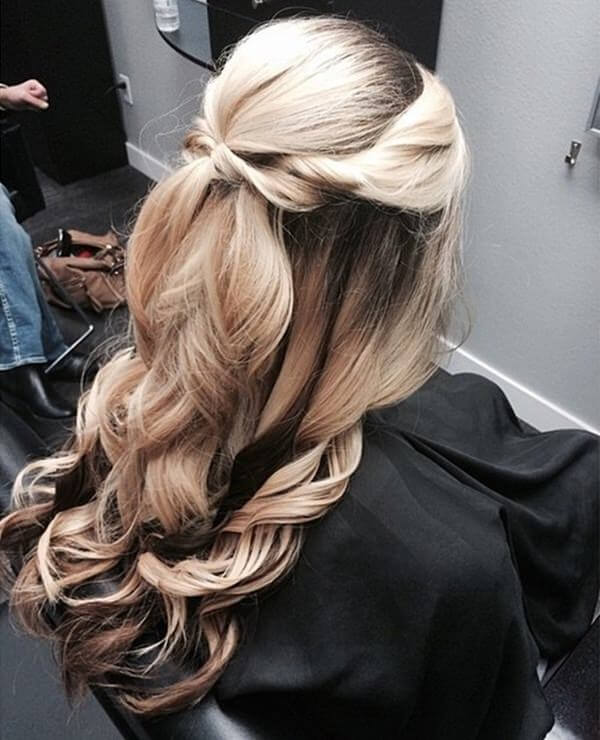 Ringlets have always made a cool look and this one here is perfect for the homecoming. The hairstyle requires some volume all over and requires the curly voluminous hair to be tied at the back.
Loose Voluminous Curls With Side Braid
Give your voluminous curls a new chic look this time with this beautiful hairstyle. The side braid serves as a wonderful accent and makes a perfect choice for an occasion like a homecoming.
7.

Half Ponytail
You can't find a more extravagant look for homecoming than this beautiful, gorgeous half ponytail. Resembling a high ponytail, this look is more about letting the ponytail fall over long, voluminous, open hair left underneath.
The Hair Bow
A simple yet cool hairstyle, this one is just tailor-made for events like homecoming. Comb it all back and tie it into a hair bow at the crown. Let the long hair go down right to the tips in beautiful waves.
Braids And Waves
This cool hairstyle is just what the name suggests. Combed back and crowned with beautiful braids, the hair at the back is left open and wavy. So, it's a perfect mix of two hairstyles and creates amazing vibes.
Beachy Hair With Romantic Braid
This beautiful hairstyle boasts of a nice braid created out of a side sweep and it looks stunning. The hair at the back is left messy and open with more of a beachy touch to it.
Soft & Loose Updo
Curly Bu With Crown Fishtail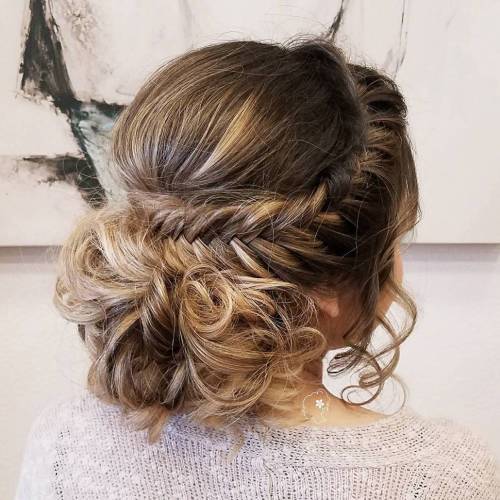 You are no short of homecoming hairstyles and anything cute and casual would do the job. These beautiful hairstyles here are just perfect on any day and makes amazing vibes. But you can particularly wear them to homecoming events.