Who craves to have longer hair more than girls? In fact, they really love cool and amazing flaunting their long beautiful locks as well. However, a bit of challenge comes up when you have to choose between different haircuts for girls with long hair. Obviously, one main feature of these hairstyles is that they have long beautiful locks and that poses a challenge when it comes down to differentiating one look from another.
You either have the option of getting a different haircut or you can style the long beautiful locks in a different manner. Whatever the case, here we have a few beautiful haircuts that go perfectly for the girls with long hair. Choosing one for yourself or your little girl, if you have to decide on their behalf, is surely going to help them make a statement no matter what the occasion may be. Let's have a look at some of the available options:
Long Hairstyle With Bangs And Ribbon Bow
Source: Aprincess.blog
This beautiful look is what every little girl would love to flaunt on their next big occasion. The centerpiece is, definitely, the length we have at the back which is made to fall over the shoulder stylishly. Other than that, you can get her bangs cut short and make them fall over the forehead rather elegantly. An expansive ribbon bow matching with her cute dress can secure a perfect look when placed somewhere around the crown. Overall, it looks gorgeous and makes for a unique vibe.
Long Side Swept Layers With Ribbon Bow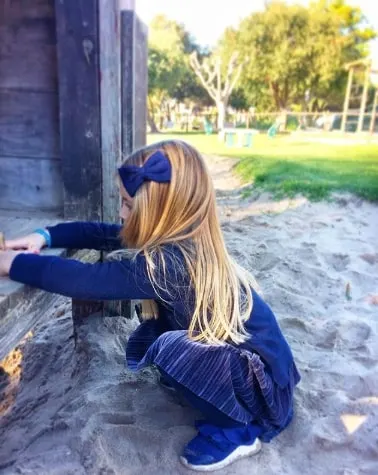 Source: Sandraraquel
This beautiful hairstyle boasts of long blonde hair that is all cut in beautiful layers. Some lengths have been made to fall over the shoulders while the hair on top is swept nicely to a side and secured with a beautiful bow clip towards a side. Go for the bow clip in a color matching with her beautiful dress so that she can have a nice theme to flaunt overall.
Long Wavy Hairstyle With Sectioned Top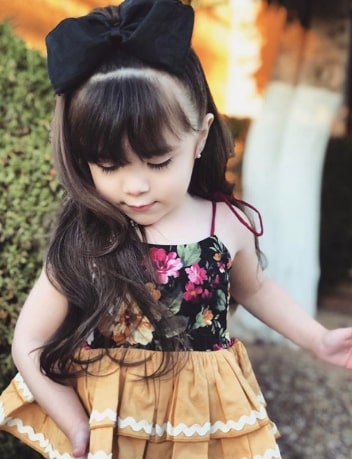 Source: Aprincess.blog
One of the most charming hairstyles for girls, this beautiful look can be achieved best with naturally wavy hair. The hairstyle boasts of long hair coming to the front as they fall over the shoulder and a statement is being made by beautiful frontal bangs swept nicely forward and sitting over the forehead quite elegantly. The hair on top is also sectioned quite visibly and a big bow clip is used just where the sectioning is. The final look is beautiful and it will surely create some waves among the guests at the party.
Long Hairstyle With Bangs And Twisted Layers
Source: Aprincess.blog
Just like some of the long hairstyles above, this beautiful hairdo boasts of lengths falling over the shoulder as they come forward. The difference here is that it's given a twisted look here so that a whole new aura could be achieved. The sectioned hair on top boasts of beautiful frontal bangs and a cool hair band accessory that looks stylish and takes this hairdo beyond anyone's expectations. Remember, it's critical to choose something that stands out on top.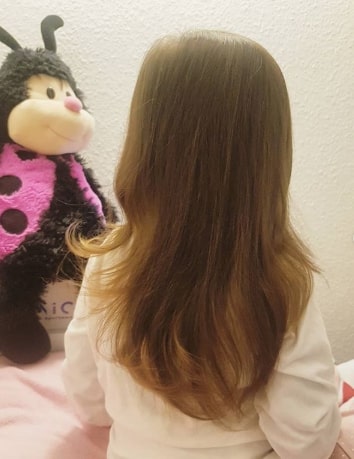 Source: Babysofie
This beautiful hairstyle is rather simple as compared to the options listed above. The hairdo boasts of long hair that goes beyond shoulder length, obviously. However, this time you have to keep everything at the back and the natural wavy curves will define the beauty of this wonderful hairstyle. Frontal hair can be styled with a side part or maybe a center part, whatever you like. It's simple, cute and elegant.
6.

Casual Side Swept Hairstyle
Source: Mikka81
This is another cool look that could be achieved with long beautiful hair of little girls. The hairstyle boasts of somewhat of a shorter length compared to the hairstyles listed above but it's still good enough to be classified among long hairstyles for girls. The hairdo has more of a casual touch to it with side parted hair curving casually towards the bottom. The long sweep towards a side is actually something that makes a unique statement. The edgy tips further add to the beauty of this wonderful hairstyle.
7.

Long Wavy Hairstyle With Bangs And Bow Clip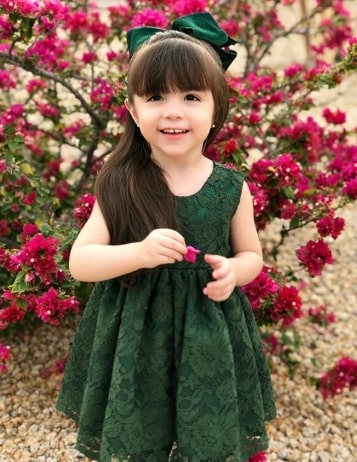 Source: Aprincess.blog
This is another cool look that boasts of some huge volume towards the back which is actually made to fall over a shoulder after being nicely combed through. The hair on top features nice and cool forward swept bangs that make a style statement and looks even better when combined with the appeal of that statement bow on top. Choose one in a matching color with her dress and you are surely up for a special arrangement overall.
8. Casual And Long With A Vibrant Bandanna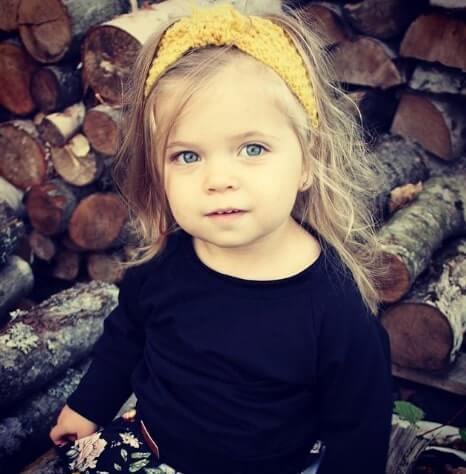 Source: Alize_mini_model
Allow your little girl to make a statement with her own unique style. Just let her grow the hair longer all over and let it spread all around casually. There is no need to comb it through or achieve a more sophisticated and formal vibe. It will look amazing just the way it is. Let a fringe come forward nicely through a vibrant bandanna on top and make it go towards a side blending with the rest of the hair there. The hairstyle will surely speak volumes for itself.
9. Long Side Parted Hairstyle With Bangs Wide Hair Band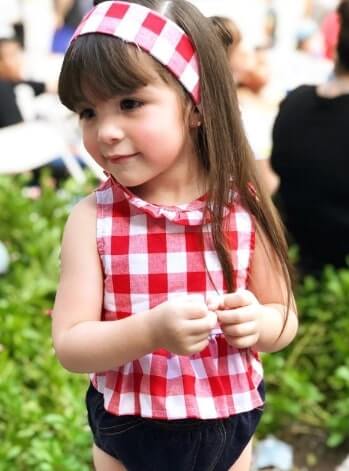 Source: Aprincess.blog
Another cool hairstyle on the list, this one works particularly for both formal and casual events. The hairstyle doesn't require too much of styling either. Just comb her hair through and achieve a nice side part after sectioning off the bangs at the front. Once you have it perfect, secure the look with a wide bandanna on top in a matching color with her dress. It is surely going to make an amazing style statement and your girl will grab all eyes.
10. Long Stylish Hairstyle With Bangs And Princess Crown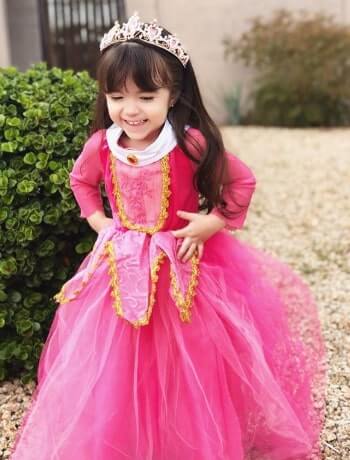 Source: Aprincess.blog
Let your little princess make a bold style statement with this unique and royal look. She will really look amazing wearing a beautiful royal dress with this statement hairstyle. Section off the hair and let the frontal bangs come over the forehead while a few layers from the back can be made to fall over the shoulders. The final look is actually defined by that statement crown on top that will actually make her look and feel like a little princess. The hairdo creates a unique vibe and works perfectly fine for special events only.
11.

Long Ponytail With A Statement Bow
Source: Aprincess.blog
This beautiful hairstyle features long and nicely trimmed hair that is given a neat and clean touch by combing it all back and forming a ponytail just around the crown area. Just use a colorful rubber band and secure this beautiful long ponytail. Want to add a bit more to the overall appeal of the hairstyle? Add a beautiful statement bow on top in the same color as that of the rubber band and you are really up for something special.
12. Long Combed Back Hairstyle With Short Pony On Top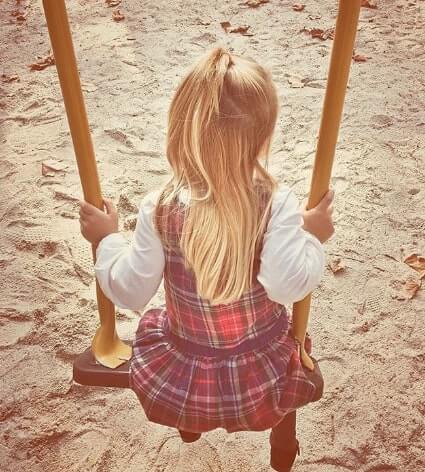 Source: Sandraraquel
This is a more laid back look among the haircuts for girls with long hair. The hairdo boasts of a simple yet elegant look which is achieved by nicely combing it all back while leaving the long locks towards the back completely open. In order to add another style element to the haircut, you have to take a few strands on top and tie them into sort of a knot that goes back forming a short ponytail. The hairstyle is quite simple to achieve and won't take too much time in styling either.
13.

Long Hairstyle With A Side Part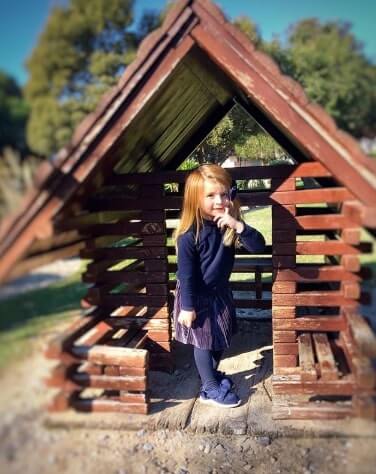 Source: Maria_sysse
This beautiful hairstyle is quite simple and elegant. You have to let your girl grow her hair long enough so that it falls over the shoulders and runs down towards the back. Create a visible side part and sweep the hair nicely to a side. It will look really awesome overall. You can even add a bit of texture to the hair on top with the help of a gentle hold styling product.
14.

Textured Combed Back Hairstyle With Colorful Hair Band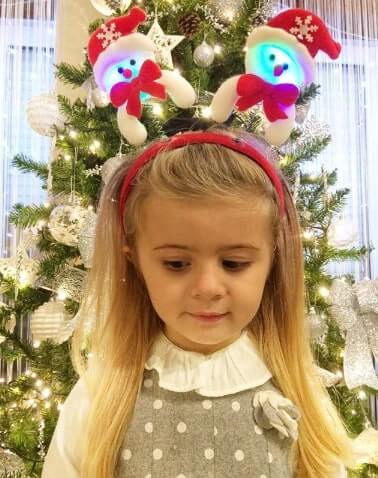 Source: Sandraraquel
Most of the beautiful long hairstyles for girls are all about long, lustrous and open hair all over and this one is no different either. What's different, however, is that the hair at the front is not made into nicely chopped bangs and rather it's combed back at a slight angle making it look quite unique and elegant. Secure the look with the help of a colorful hair band which goes with the color of her dress or contrasts it to perfection. It will really look amazing when you'll allow the long strands to fall over the shoulders.
15. Long Hairstyle With Twisted Bangs Pony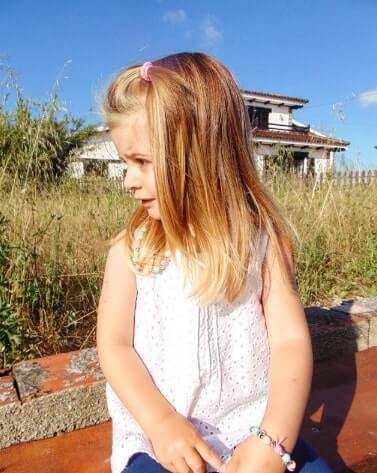 Source: Sandraraquel
Enough of those chopped bangs at the front? Want something different now? This beautiful hairstyle with bangs grown long and twisted before being formed into a side ponytail really looks amazing. In fact, that's the only styling you need to do for this beautiful hairstyle as the rest of the hair is left open and allowed to fall over on all sides. It really presents a more mature and stunning look for more formal occasions.
So, if you have been looking for the best haircuts for girls with long hair, these top options listed here would definitely give you a few cool picks. All you have to ensure is that you go for the right hairstyle according to the occasion your girl will be wearing it on. And, obviously, you have to choose something that suits her better than the rest. Try your luck with these options here and you're sure to find something special.