A Caesar haircut has long made stylish vibes for kids and it's getting back in trend this year as well. The hairstyle can be given quite a few different variations to make sure that your boy looks different and stylish wearing it. If you want to peek into what's trending this year, here we have listed top 10 hairstyle variations that your kid can sport and still look stylish, unique and elegant.
Spiky Caesar
Source: Life As Mama
A typical Caesar hairstyle is given a unique spiky touch here with the hair on top kept forward swept and edgy. The hairstyle works perfectly fine for kids with naturally straight hair. The sides are slightly faded to separate them from the top visually. A spiky look on top is the hallmark of this beautiful hairstyle.
Casual Caesar With Natural Texture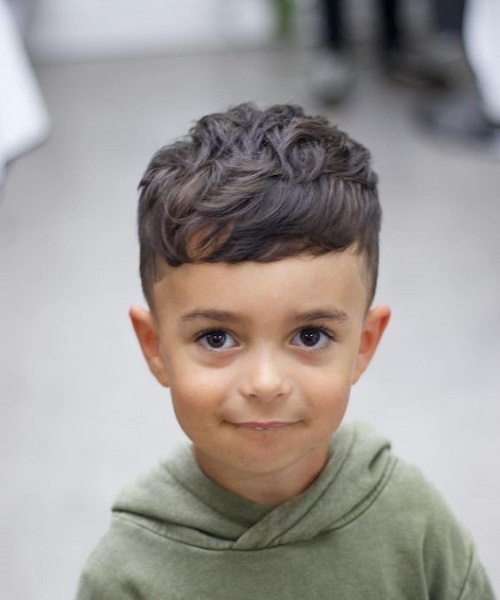 Source: Coupedecheveuxhomme
This is a casual variation of the hairstyle achieved with naturally thick and rugged hair types. The hair on top is kept to medium length and is swept forward and slightly to a side with fingers to keep the natural texture intact. There is a temple fade on the sides to complement the casual look on top and balance things out to perfection.
Textured Caesar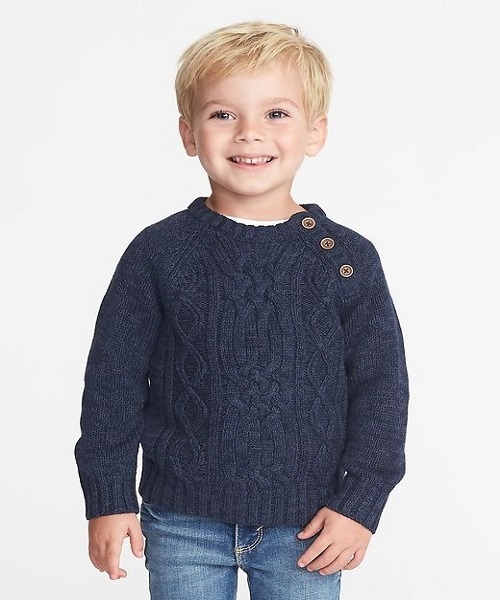 Source: Old Navy
This cool variation of the hairdo is all about keeping the natural texture on top and is achieved with blonde hair. The length is kept almost the same on top and also on the sides to create a sense of uniformity throughout the look. The frontal locks represent a perfect Caesar hairstyle.
Long Caesar With Faded Sides
Source: Men's Stylists
If you want to go a bit more stylish with the Caesar haircut you want to give to your little one, this is the hairstyle that would suit him perfectly. The hairstyle boasts of some length on top which is given a casually side swept touch while there is fade on the sides. Obviously, when you have to grow the hair long, there has to be something done about that length. Giving it a slightly side swept touch may be the right answer.
Wavy Textured Hairstyle
This cool variation of the signature hairstyle is all about creating those nice and cool waves on top. Obviously, this one also requires you to keep the hair on top a bit longer. The natural wavy texture of the hair will do the rest. Go for an undercut fade on the sides to make the top hair look more prominent and achieve this Caesar variation to perfection. Your kid is surely going to rock this beautiful hairstyle.
Textured Forward Swept Top With Faded Sides
Yet another cool hairstyle for your kid to flaunt this year, it's about maintaining the natural texture of those cool and naturally thick hair types. Just cut it short and let the wavy texture speak volumes about the look. Faded sides can balance things off to ensure that your boy can wear the style even to some formal events as well.
Medium-Length Forward Swept Hairstyle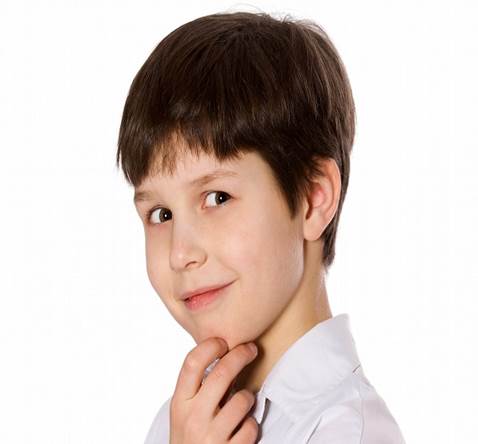 This really is one perfect variation of the typical Caesar hairstyle. The look is achieved with medium length hair on top all swept forward and sported with some bangs on the forehead. The length is kept almost the same all over to ensure that a uniform style is given to your boy starting at the front and going all the way to the back.
Casual Spiky Caesar
Source: Megan
This cool variation of the hairstyle is pretty simple to achieve. All you have to do is to get your kid's hair trimmed short and give it a swirling spike towards a side on top. In essence, it's a typical casual hairstyle for little kids that won't need any maintenance and can be styled perfectly anytime simply by running the fingers through. The sides can be kept faded or the same length as that on top. The choice is yours.
Forward Swept With Frontal Spikes
Source:
This one is our funky take to a typical Caesar hairstyle which is bland and nothing else. This hairstyle variation can be achieved with short hair all over and it really looks beautiful when styled in the manner as depicted above with the help of a styling product. Just sweep it all forward and spike up the frontal locks right there, and you have a perfect hairstyle ready for your kid. The sides have a little faded look and it feels gorgeous.
Clean Forward Swept Caesar With High Fade
This one gives a cleaner and more organized look to an otherwise typical and casual Caesar hairstyle. The hair is kept tight to the head and some natural texture is added to it on top. The frontal bangs are given more of a rounded, uniform look. The sides have a high fade that completes a wonderful look overall.
So, with the beautiful Caesar haircut options listed above, which one are you going to style your kids' hair with this year? Make a pick now and let your boy flaunt his elegant and unique style.