Parents are always very conscious about their toddler hairstyles because they want their little one to be praised everywhere. They just can't see their kid getting lost in the crowd as he mixes up with his little fellow at a party or other special event. So, they want to go with the best baby cut hairstyles that would give their little one a special look to make the eyeballs go rolling. Fortunately, there are many cool haircuts and hairstyles available for the little ones and they are all capable of making little boys look even cuter. Just pick the right ones for your little boy and you're good to go.
Top Baby Cut Hairstyle Ideas 2023
Here we have listed the best baby cut ideas for your little kids and any of them would make a perfect choice to give your little one a cool stylish look.
Punk Rock Tot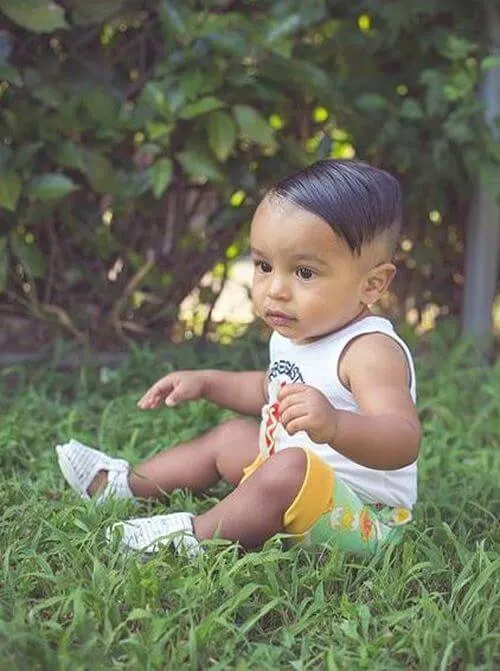 A punk look is what we all appreciate to give kids a modern vibe. This beautiful hairstyle is just a perfect implementation of that. Slicked to a side and styled with an undercut, the hairstyle looks gorgeous.
Cute Little Quiff With Design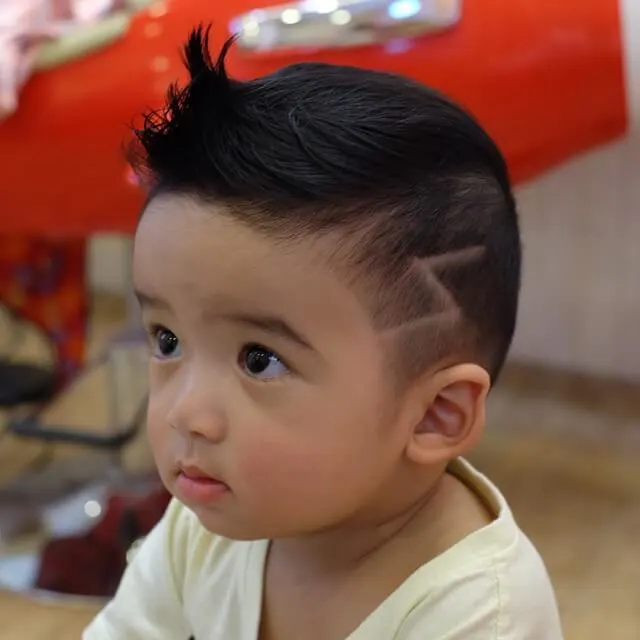 Quiff hairstyles make a great choice for adults and they are equally good for the little boys as well. Just make his little hair into a quaff style at the front while adding cool hair design on the sides to complete the look.
Sweet & Spiky Hairstyle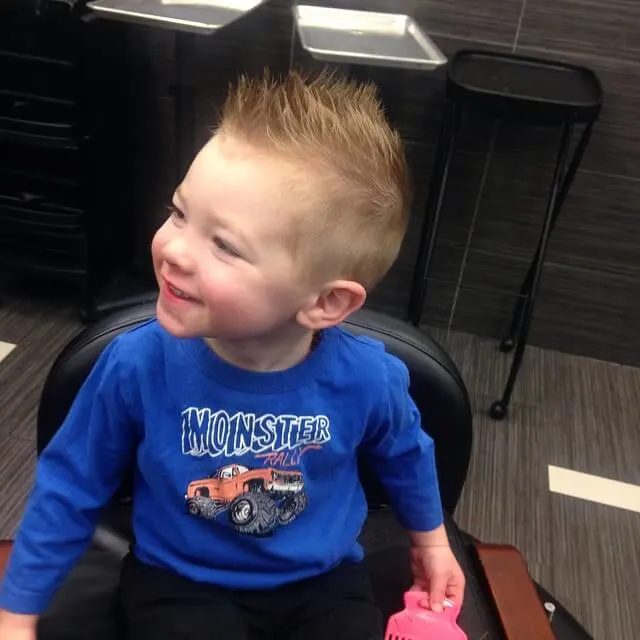 Spikes are the coolest of hairstyles you can pick for your little boy. This cool hairdo looks as gorgeous and stylish as it can ever get. Even if he has thin and fine hair, you can go with this beautiful look. Keep the sides trimmed shorter for a gorgeous effect.
Faux Hawk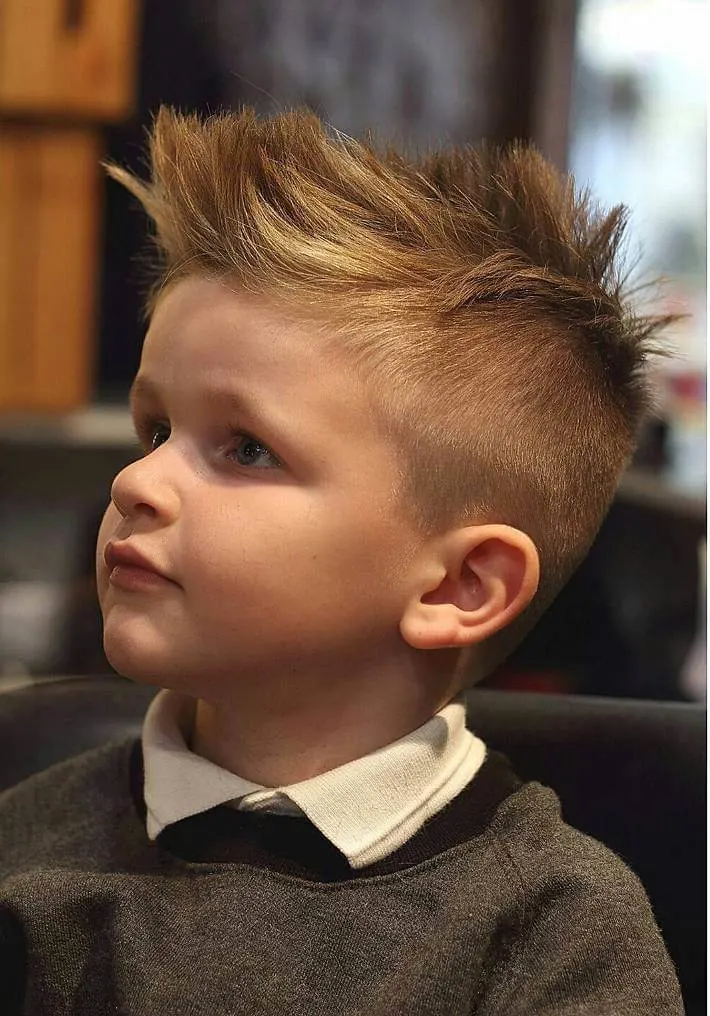 Another cool implementation of the spikes haircuts, we all are familiar with the faux hawk hairstyles. This beautiful hairdo is all about keeping some length intact on top and getting the sides trimmed shorter. Go for a spiky look on top and you are good to go.
Shortened Texture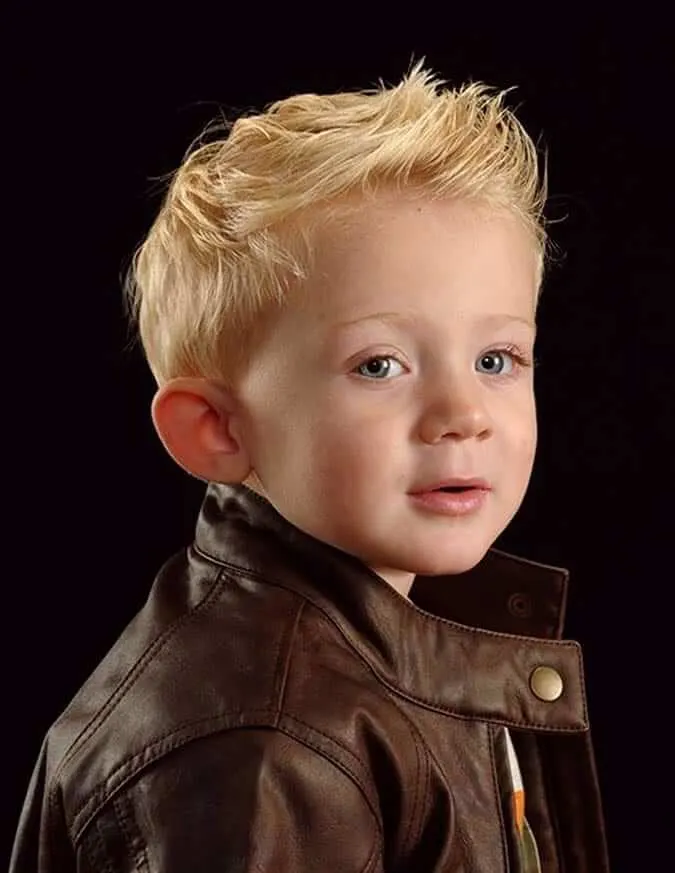 A slightly spiked hairstyle with some texture makes a perfect choice on a casual day. This beautiful hairstyle delivers an extra touch of style with its carefree vibes. Styling it is easier as well because you just need to run your fingers through his hair to make it go spiky to aside.
Baby Punk
Nothing can beat a baby punk when it comes to toddler hairstyles for boys. This cool hairdo has a unique touch of style to it and it works wonders for kids with thin hair.
Longer Curls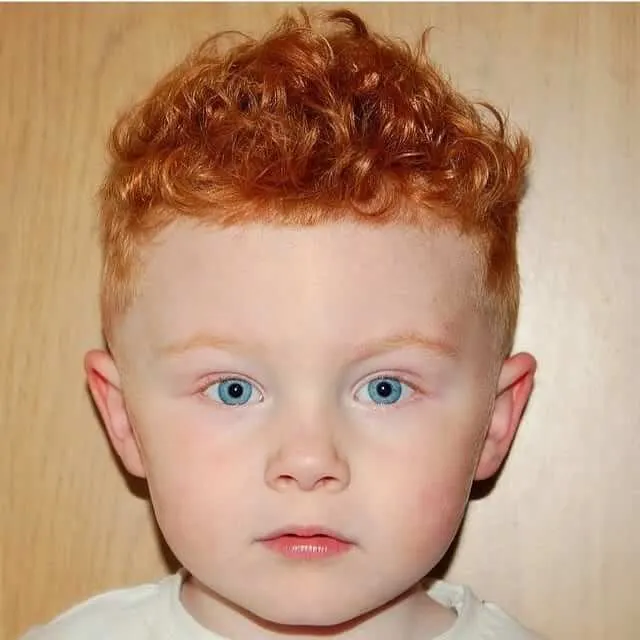 Natural curls always look gorgeous and when your boy has red hair then it's even better. Just let it grow longer and allow him to keep his natural curls intact.
Thin Spikes With Fade
Thin spikes look just amazing on little boys and you can make it look even better by trimming the sides into a skin fade. The contrasting lengths will elevate the look to the next level.
Side Swept With Hard Part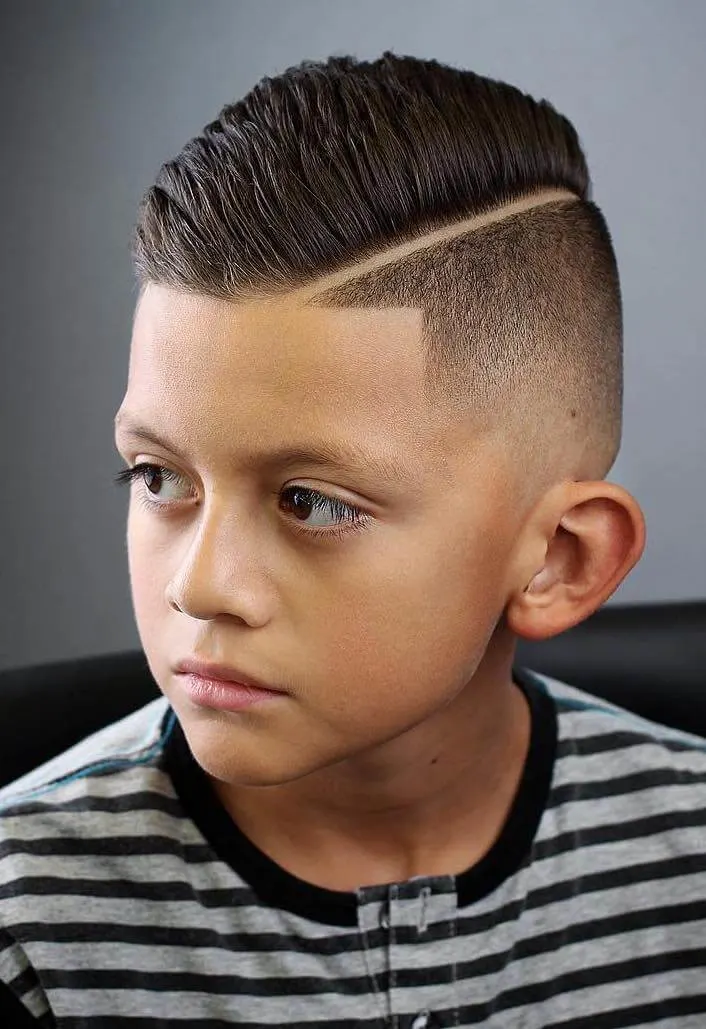 A simple, textured side swept look is just amazing. Want to make it look even better? Combine it with a simple hard part and an undercut. Here we have a perfect implementation of the look and you can take inspiration from it.
If you have been looking for the best baby cut hairstyles that will be trending this year, you can pick any of them on the list above. They all have gorgeous vibes to deliver and you simply need to make the right pick for your boys' hair type.