Hairstyles for black boys and girls are always considered a hassle because of the unique nature of their hair. However, the toddler hairstyles for black boys and girls shouldn't be that hard to achieve.
There are many easy black toddler hairstyles around that won't take more than a minute or two to style them to perfection. You just need to figure out which of them would look cool on your little one and go ahead with them.
Easy Black Toddler Hairstyles In 2023
As the New Year is approaching, we have some fresh looks to render for you. These easy black toddler hairstyles will be the new trend and you should pick one for your toddler without any second thoughts.
Cornrow Twists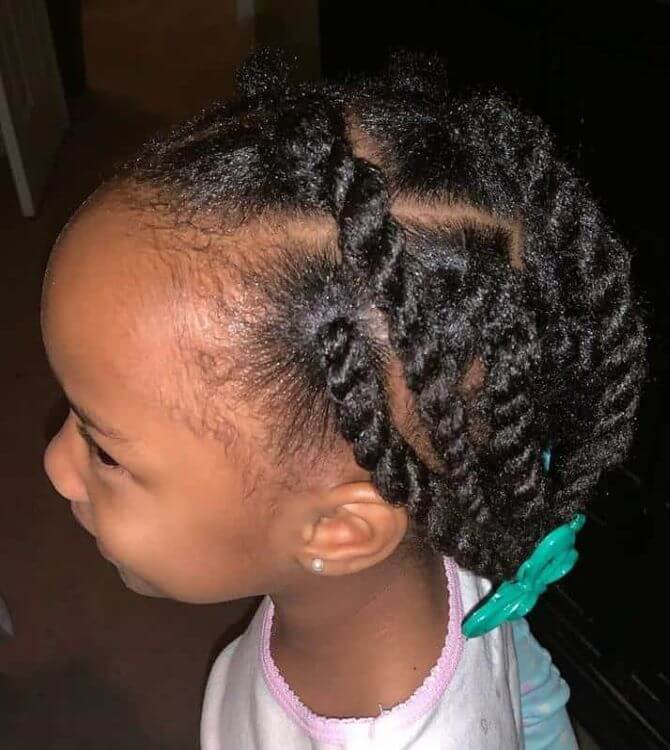 Cornrows can be achieved in all sorts of different styles but for a fresh look, why don't you try some cornrow twists?
Just take your girl's kinky locks and start twisting them together, forming sort of rope braids, before securing everything around the nape area with the help of a cool accessory. It will look gorgeous.
Double Mega Puffs
Who says black toddlers can't grow their hair long? Yes, even the kinky hair can present a long and bold look with this beautiful hairstyle.
Just let them grow it all long and part it in the center to form beautiful mega puffs on either side. It can make a unique everyday look.
Cornrowed Bun or Threaded Shuku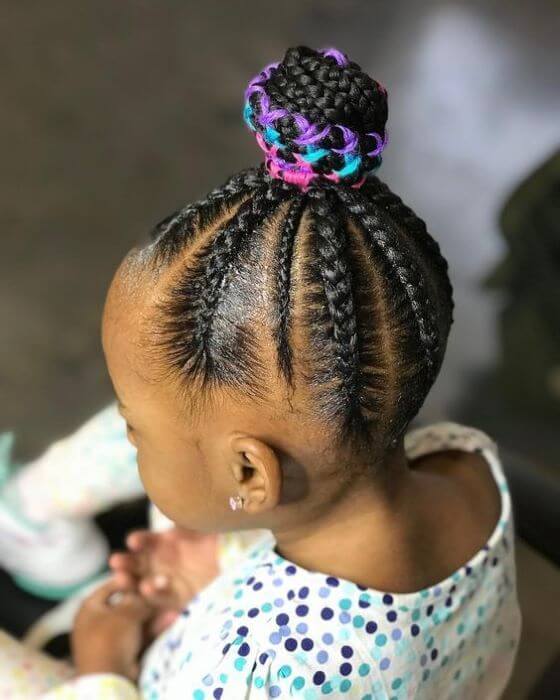 This is one of the best easy black toddler hairstyles around and it looks as adorable as it can ever get. The hairstyle has a unique new vibe to it and it just looks amazing.
Achieving the look is pretty simple and maintenance is not a problem either. Just form simple cornrows as you normally would and make all sections to join together at the crown to form that beautiful hair bun on top.
Once the cornrows are achieved, you will need a minute or two every day to refresh the look and form that beautiful bun on top. Accessorize it with a colorful band to secure the bun and give it a unique flip.
Inter-Locking Side Sweep 2-Strand Twists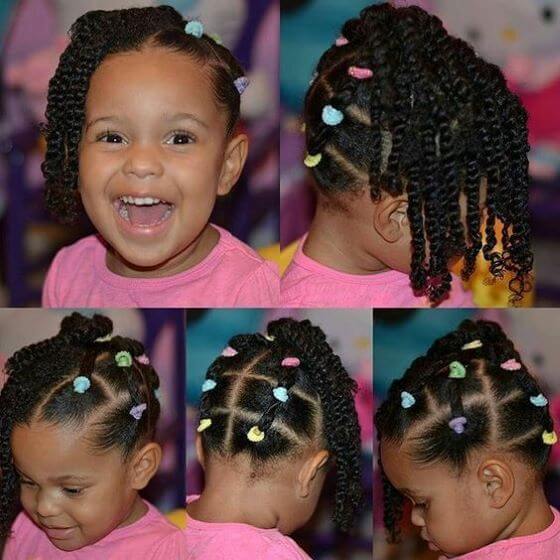 Just twist it around on top and sweep it to a side, that's all you need to do for achieving this beautiful hairstyle.
Accessorize it with colorful clips all along those twisted braids and it will look gorgeous. Even better, create those box partitions to add another cool element of style to the look.
Braided Hairstyle With Cherries & Floral Accessories
Braided ropes are a common style to achieve for black toddlers. But the question is how you would give it a new twist this New Year? What about this beautiful look with cherries?
Part hair on top at different angles and create beautiful sections to originate those cool braided ropes. Accessorize each section with beautiful red cherries and she will look gorgeous. The hairstyle won't take too much of effort on your part either.
So, what do you make of these beautiful and easy black toddler hairstyles? Is any of them worthy of styling in the New Year? Surely, they all are!
Just figure out which hairstyle you need for your little toddler and give them a cool, new hairstyle that won't take too much of effort on your part either.