You might have loved the undercut hairstyles for all the amazing variations you could try with it, but if you want a fresh take at the look, it's time you switch to the new two block haircut.
The hairstyle is pretty similar to the undercut but is different in the fact that you shave it off lower down the sides and the back and leave some volume around the crown area. With this basic idea, you can try out just as many variations of the look as you can with the undercut.
Two Block Haircut Variations For A Fresh Vibe
Whether you want a short two block haircut or a two block haircut fade, here we have all the amazing looks you could try out. Let's have a look.
Messy Front With Faded Sides
This forward swept look is just tailor made for the rugged and messy locks. The hairstyle requires you to trim it short on top and sweep it all forward. The sides have a perfect two block look as they are faded low down.
Pumpkin Haircut With Two Block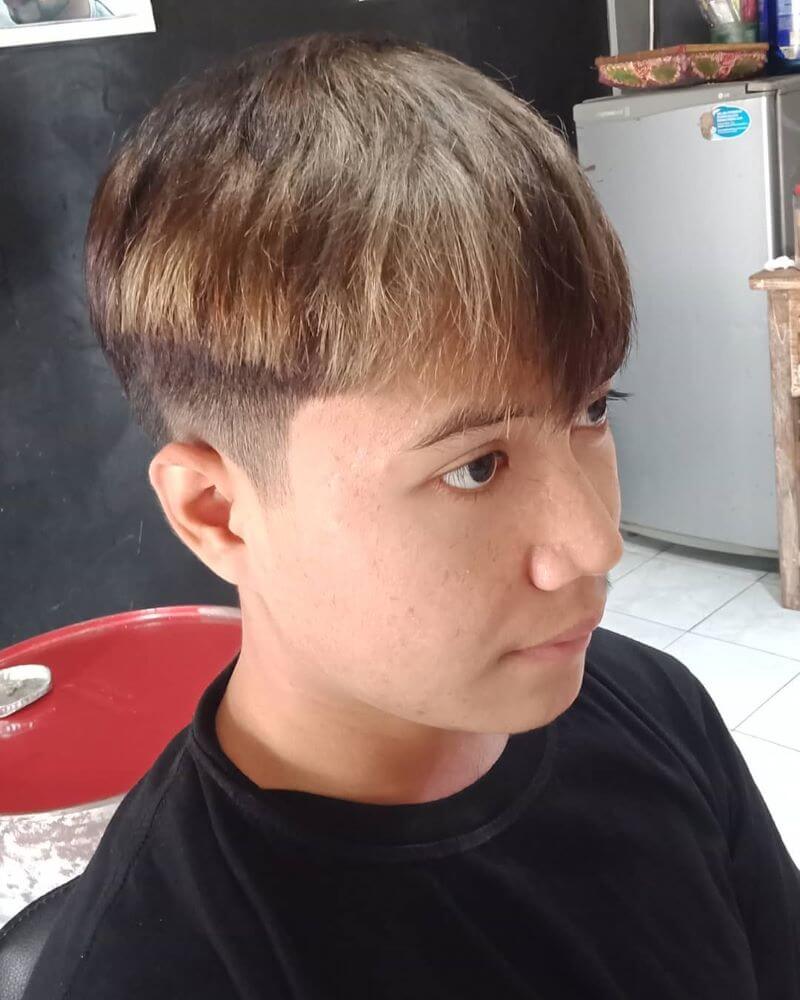 This two block look is combined with a typical pumpkin haircut where everything is swept flat forward and looks gorgeous. Add a tinge of color to the mix and it will be even better.
Voluminous Crown With Forward Swept Front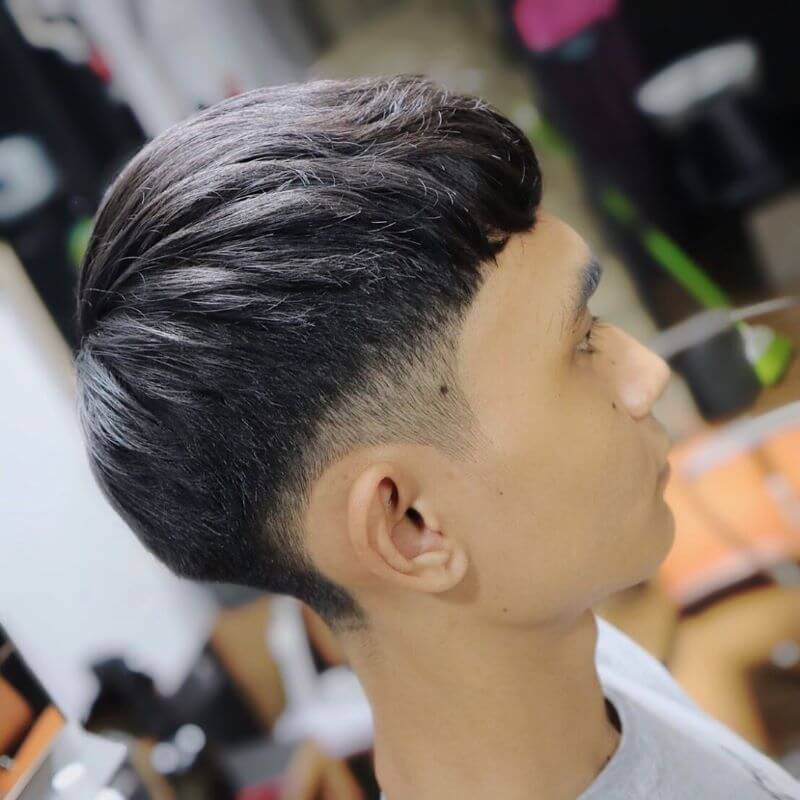 Volume at the crown and the rest swept forward, this beautiful haircut looks gorgeous. The two block look makes amazing vibes.
Center Parted Two Block Cut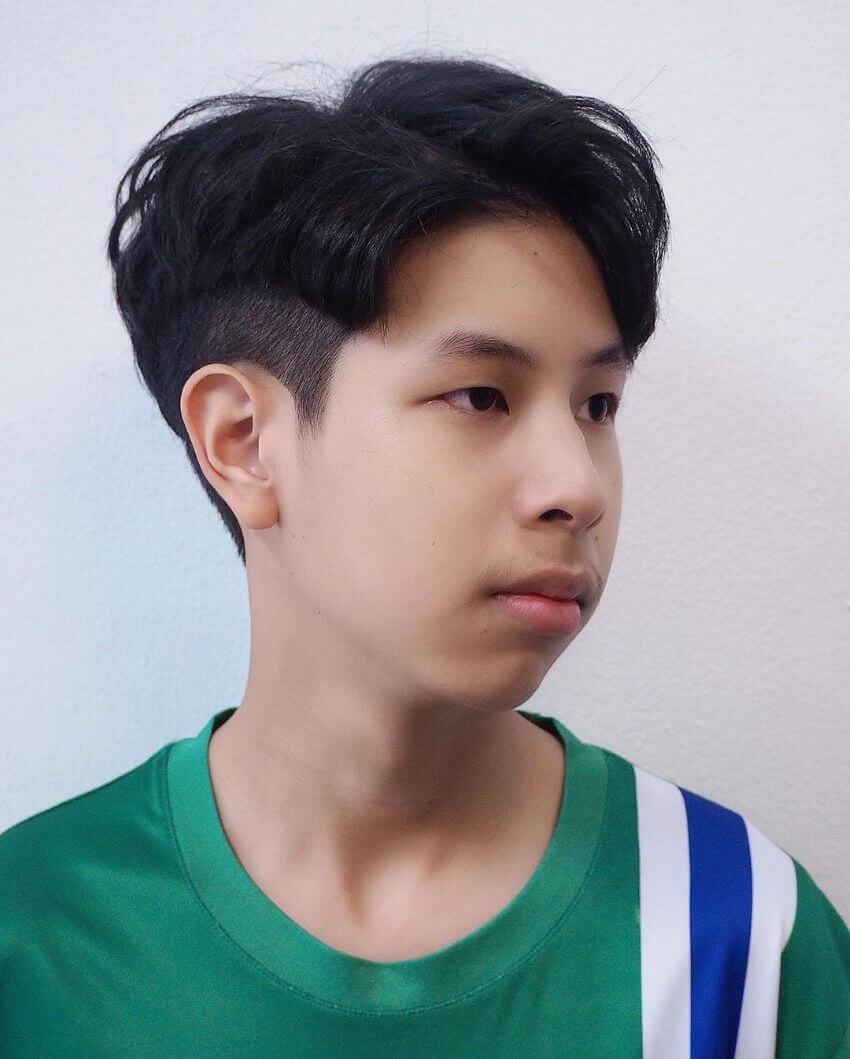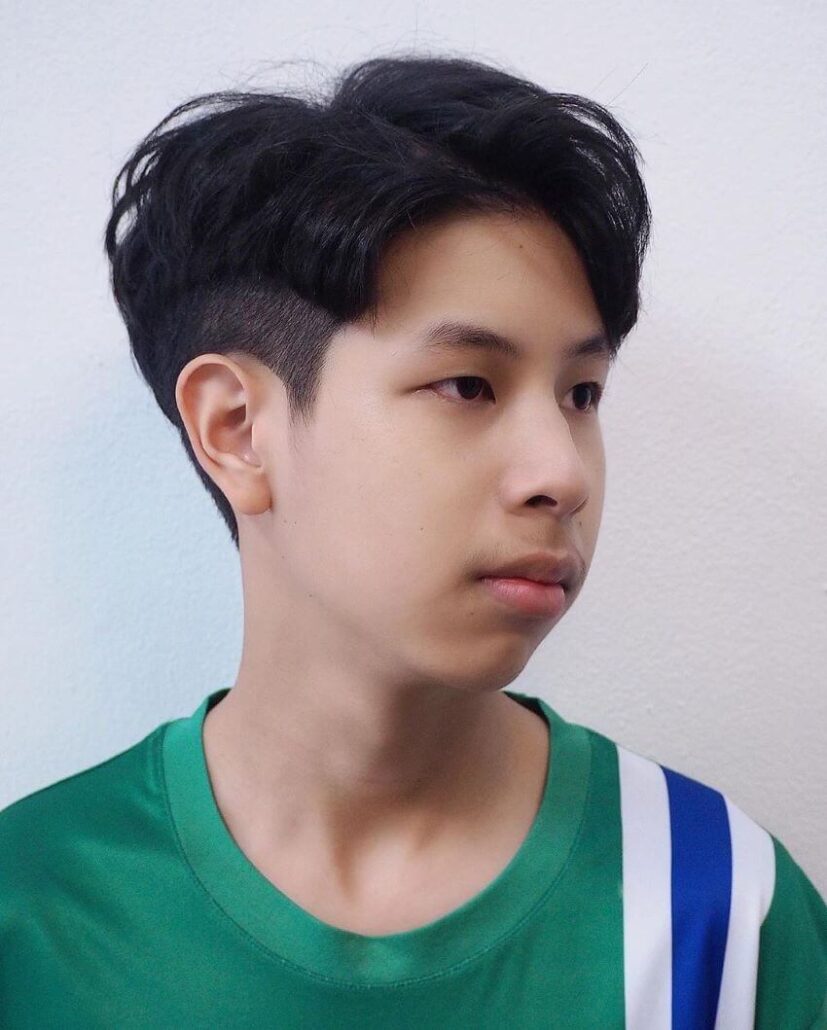 This is a unique look with all the volume on top parted right in the center to create gorgeous vibes. The two block haircut fade on the sides complements it to perfection.
Edgy Two Block Hairstyle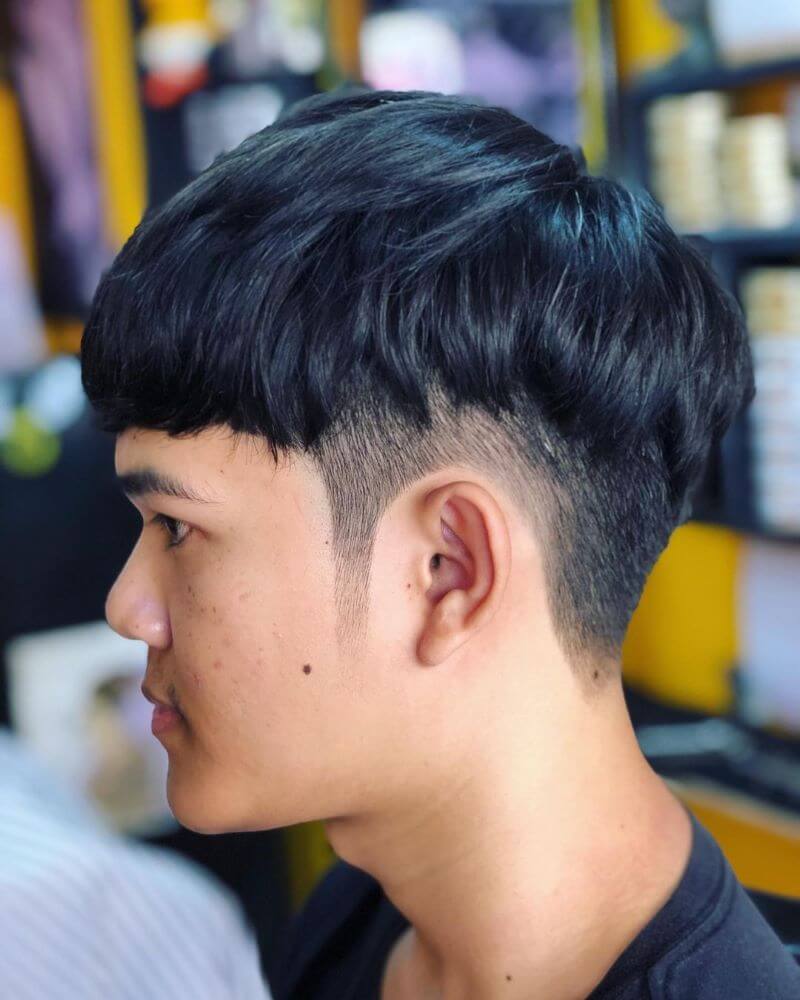 This two block hairstyle is different in the sense that it has edgy tips on the sides that blend into the shorter hair nicely.
Thick Side-Swept Bangs
Thick side-swept bangs create the effect of a bowl cut. The hair is kept longer at the top and combed forward to make them fall on your forehead. Use a hair cream to take care of the frizz and to style slanting bangs. The undercut enhances the volume of the hair on the top. Keep your sides closely buzzed to maintain the signature lines of the hairstyle.
Curtain Bangs
A straight two-block comes with a natural volume that requires minimal styling. A Straight haircut leaves little room for the experiment, but you can choose the length of your bangs. Combine your straight hair with curtain bangs to create a fresh look with a chunky texture. If you have a strong jawline, a two block haircut with curtain bangs will balance your features.
Wavy Two-Block Haircut
Wavy hair is styled in a two-block with a twist. Here the upper block comprises short hair, and the lower block has long thick hair. The upper block is created by chopping short the hair on the top. This hairstyle requires thick and dense hair. You can use a hair spray to define the waves to highlight the texture of this haircut.
Off-Centre Two-Block Haircut
Similar to the middle part, the hair is parted a little off-center to create a slight variation in the hair volume on the two sides. Blow-dry your hair to give them a lift, and tousle your hair on the forehead to create curtain bangs. The slight asymmetry makes your hairstyle eye-catchy.
Messy White Two Block
Style a casual two block haircut by messing your hair. Keep your hair length up to your cheeks like a short bob. Mix up short and long strands and create crimps by brushing or blow-drying your hair. The white hair color with blunt edges and bangs give you a charming look just out of an anime series. Use a texture spray for a well-groomed appearance.
Salt And Pepper Two Block Haircut
Create wispy strands all through your hair for an effortlessly chic style. The wispy hair strands are brushed forward and made to fall on your forehead to create bangs. Add some light layering at the top for a messy look. Salt and pepper hair adds dimensions to your hairstyle and creates a beautiful fade effect.
K Pop Two-Block Haircut
Just as the name suggests, this two-block haircut is inspired by K-pop hairstyles. The sleek and smooth falling layers with dusty purple hair color exhibit a strong pop culture influence. The layers at the top are flicked the edges to create a visible partition between the two blocks. Use a light serum or hair wax for a shiny finish.
Messy Two Block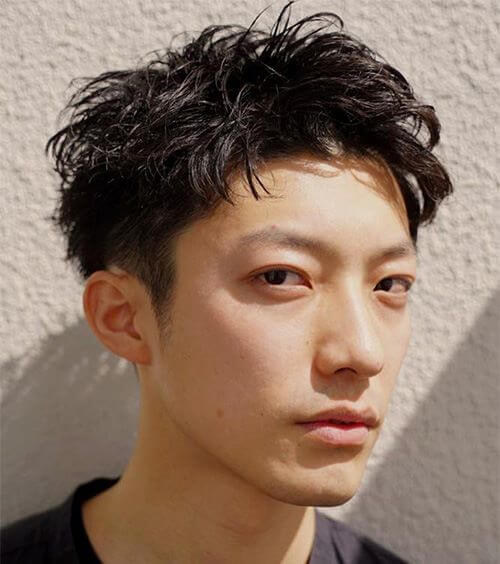 This two block boasts of messy volume on top. It's given some definition with a styling product.
Long Messy Two Block Haircut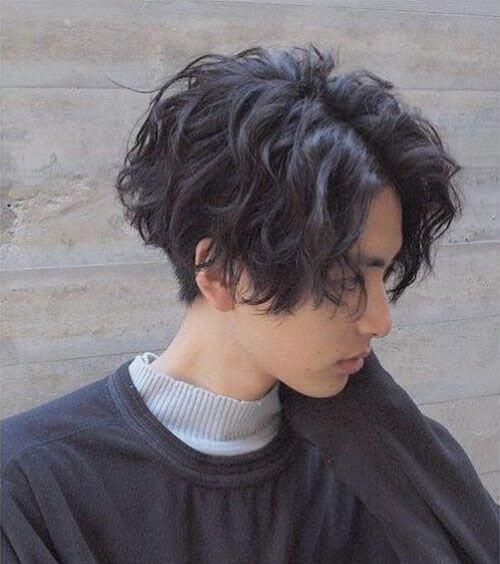 The same messy look but a bit of length, this hairstyle can be a perfect choice for those looking for a low maintenance haircut.
Straight Two Block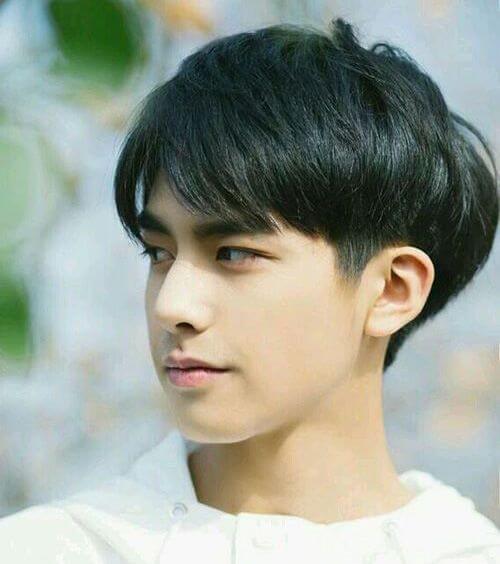 Straight and simple, this hairstyle boasts of side swept bangs. It looks amazing.
Silky Straight Hair
This cool variation of the look makes a perfect choice for silky straight hair.
Two Block With Fringe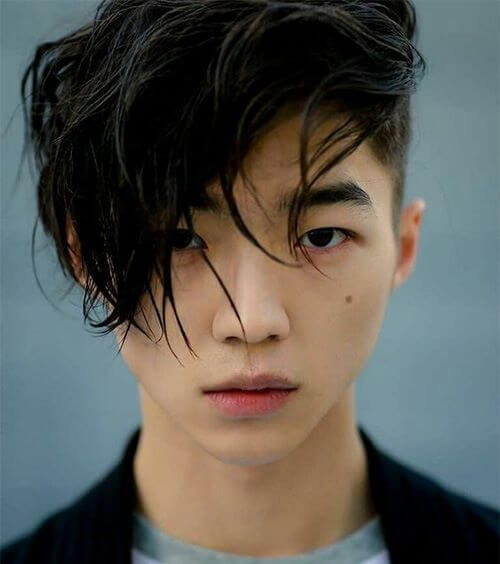 If you have always loved long hair with edgy fringe, this hairstyle is for you.
Short And Messy Two Block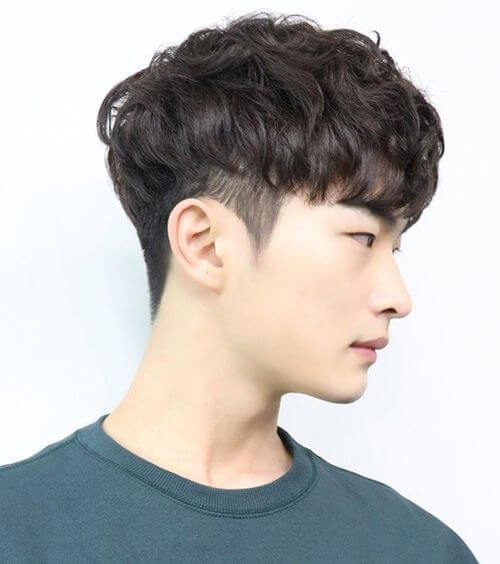 This short and messy hairstyle is your thing if you want to create a stylish look without much of an effort.
Wispy Two Block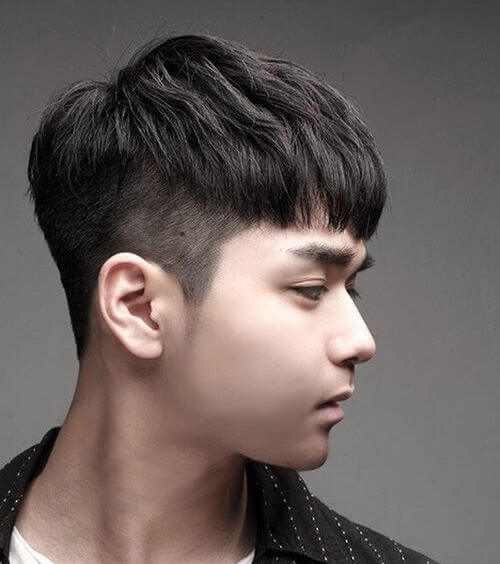 This two block hairstyle is all about short wispy hair on top and the fade on the sides.
Wavy Two Block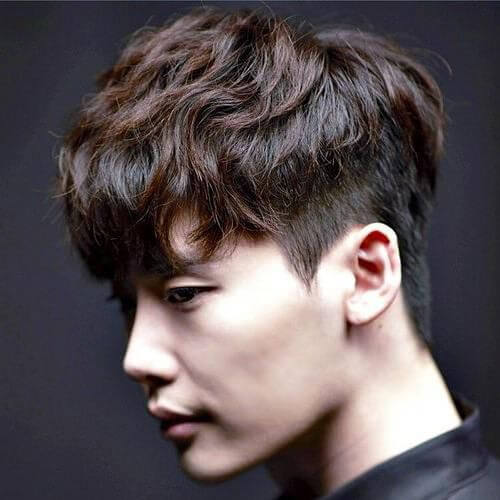 Combine your natural wavy hair with a two block look to create an amazing hairstyle overall. The messy fringe elevates the look even further.
Two Block With Messy Top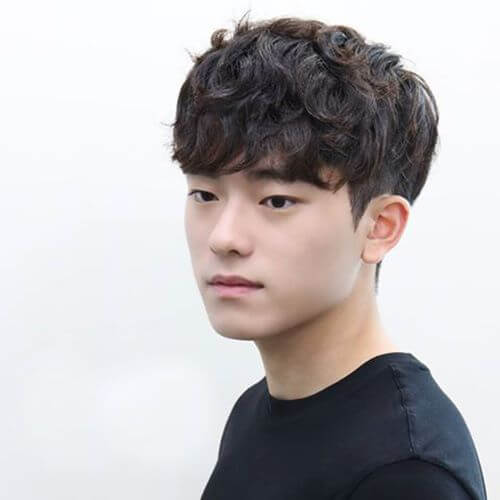 Another simple, messy two block hairstyle. This one keeps it a bit more wavy on top.
Two Block Haircut With Center Part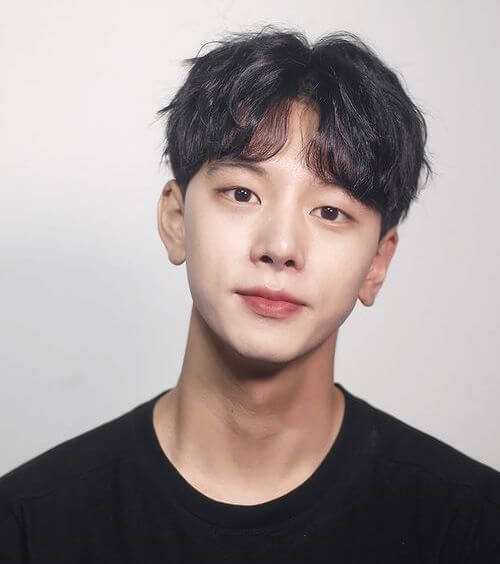 Another cool center-parted look, this hairstyle is all about nice wavy parted fringe. It looks cool overall.
Flat Center-Parted Two Block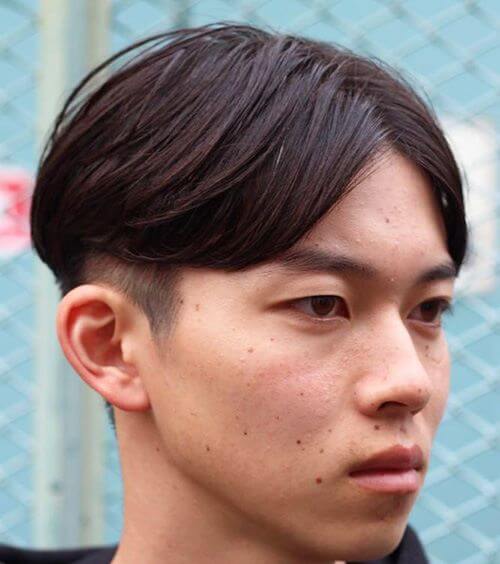 This hairstyle keeps it all flat and close to the skin on top while the sides have a shaved two block look. It is simple and more on the formal side.
Dyed Two Block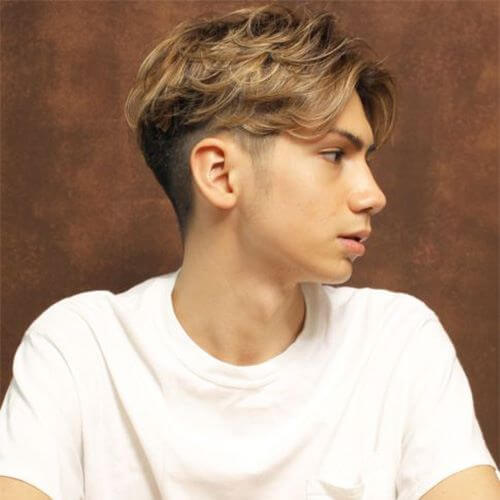 If you want a more dramatic vibe, this hairstyle with blonde color and wavy hair will take your hairdo to a whole new level.
Red Two Block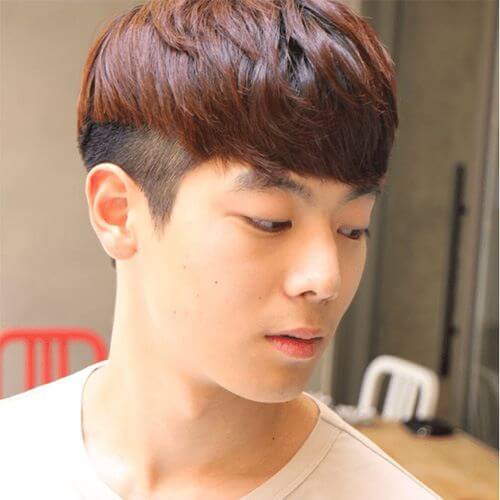 For a more elegant and unique hairstyle, dye it into red on top and keep it all forward swept. Achieve a typical two block look on the sides and you are in for a perfect hairdo.
There are many cool variations of the two block haircut out there and this is just the beginning. You need to be creative to come up with some unique hairstyle options for your gorgeous everyday look.
Keep it short or long on top and style the sides into a typical undercut but low down the sides and back. You are in for a perfect haircut.