Love skateboarding? Enjoy cruising through the streets and riding your cruiser board in the skating rink?
If you check all the boxes to make your rides fun and enjoyable but still feel like something is missing, you probably need to renew your looks. It's about time to get a refresh with the best skater haircuts for boys in 2023.
Exclusive Skater Haircuts for Boys in 2023
Wondering which skater hairstyles would suit you best on your next ride? Here we have some of the coolest looks for boys who love to have skater haircuts.
Long Center-Parted Bangs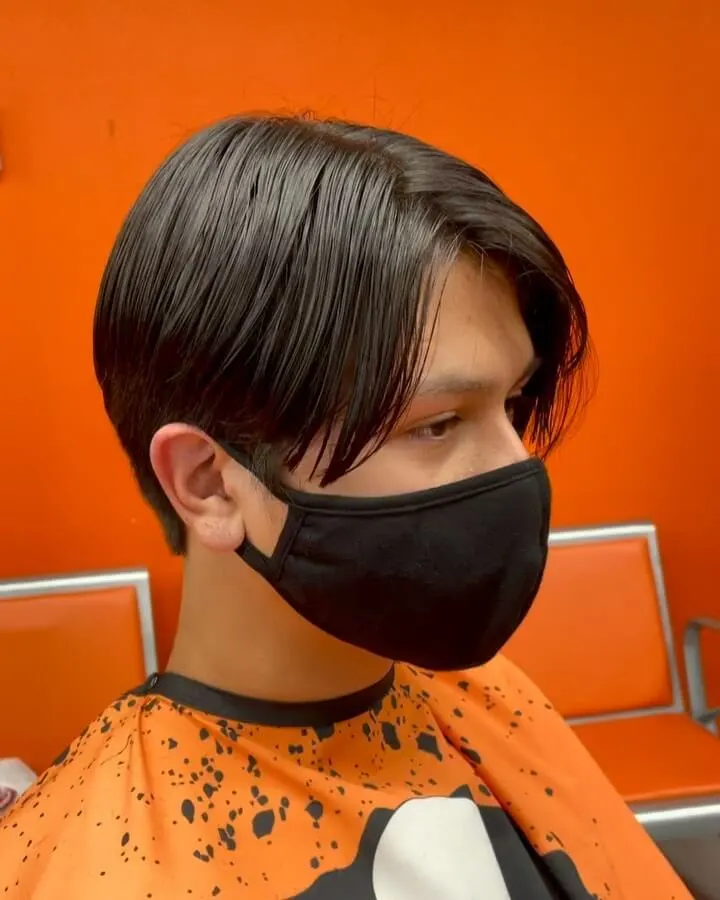 A simple and stylish look, this one is all about growing the side bangs longer while keeping the hair on the back trimmed short. You can part those bangs in the center and love the way they fly as you ride your cruiser board.
Long Side-Swept Top With Color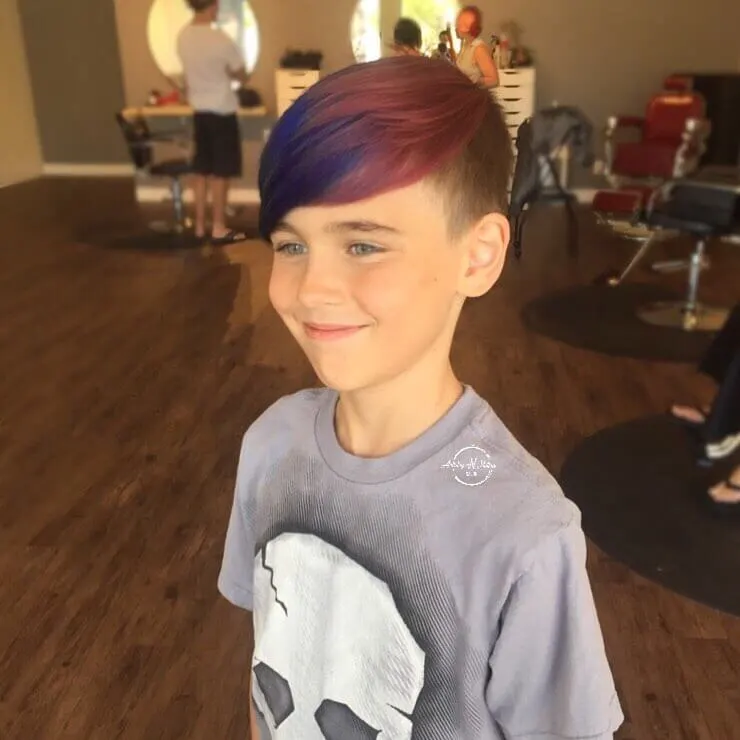 Though not a formal side-swept hairstyle, the casual look delivers a perfect vibe with a tinge of color.
Blonde Curly Bangs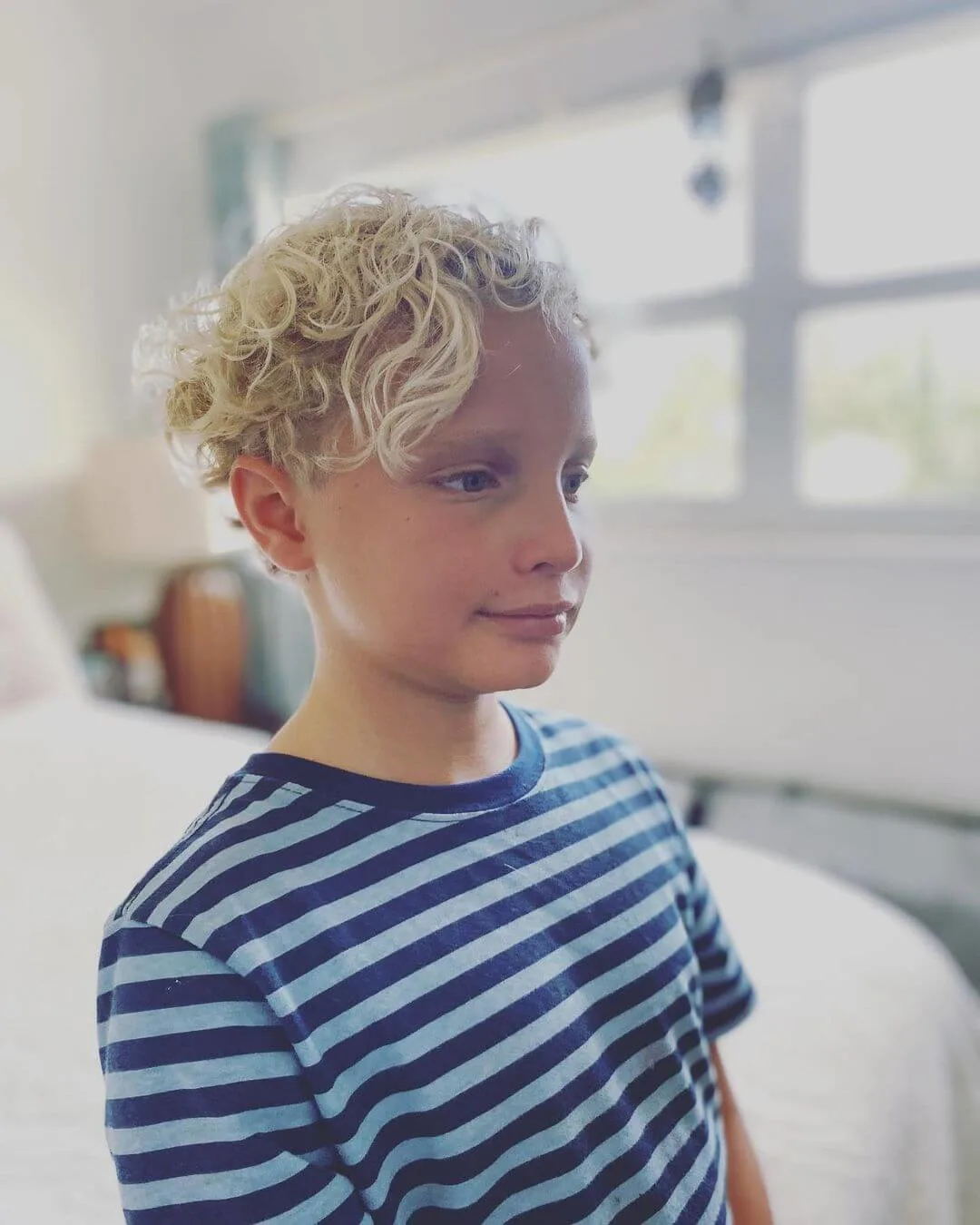 Curly hair looks as elegant as ever when you know exactly how you should style it. For this wonderful look, just grow the bangs longer and let the curl take over.
Casually Side-Swept Bangs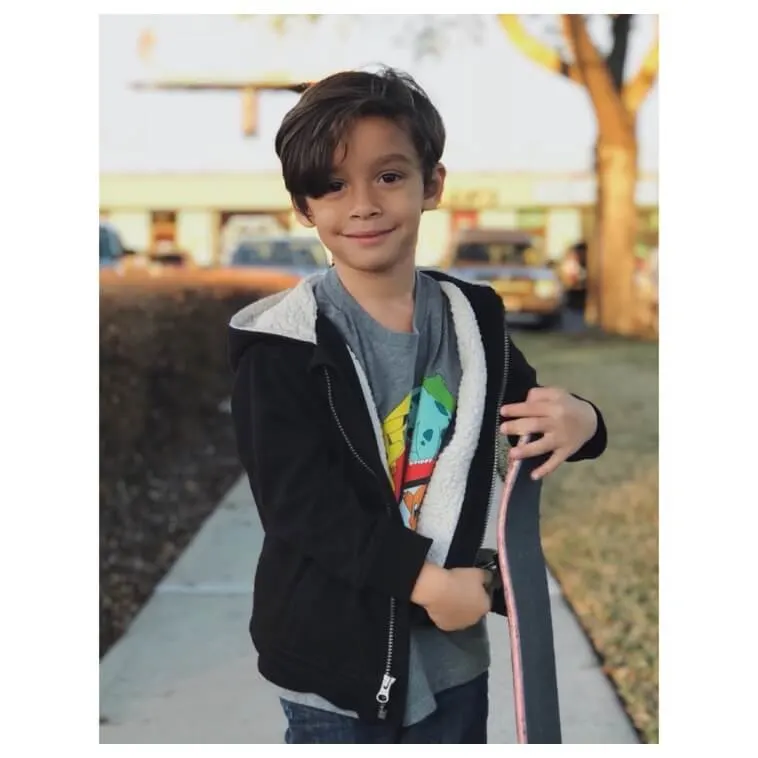 A casual look for a casual skater, this one doesn't need a lot of styling. Just let your long bangs fall over to a side and you're good to go.
Funky Side-Slicked Bangs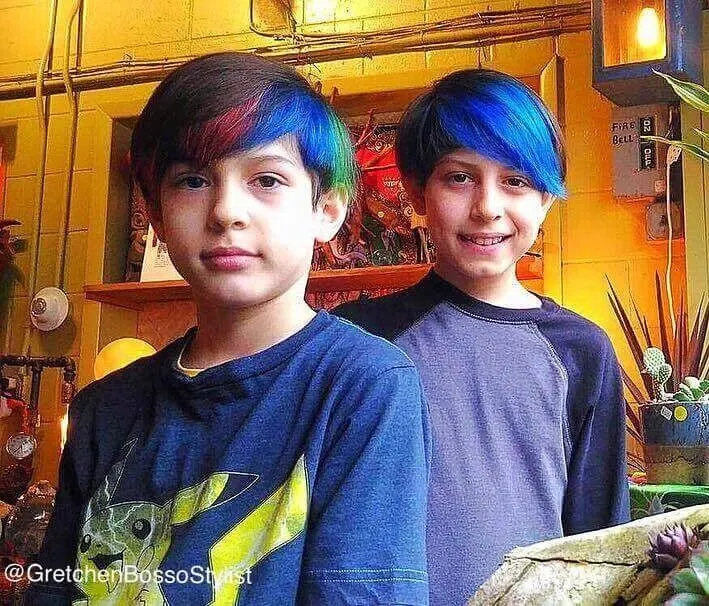 This funky look will make your skateboard rides even more fun. Give your hair a perfect mix of color and create a side-slicked look with those long bangs.
Afro Hair
If your son is spending all his free time at the skate park, he needs a hairstyle that won't get in his way while doing all those tricks.
That curly hair is beautiful, but a cool headband will do exactly what it's supposed to; keep the hair out of the away.
Ombre Dreadlocks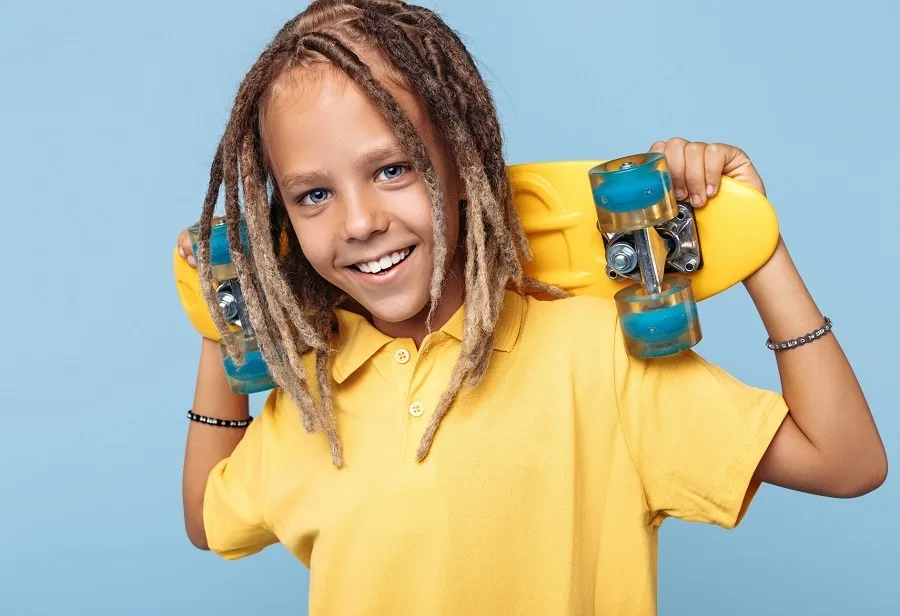 If your son is too young for real dreadlocks, here's an option that your little fellow will definitely thank you for. Firstly, he needs to have at least medium hair in order to mask the attachment.
Secondly, help your son choose the best hair extension dreadlocks and attach them to the roots. To hide the attachment place, roll sections of hair around the base of the extension.
Faux Hawk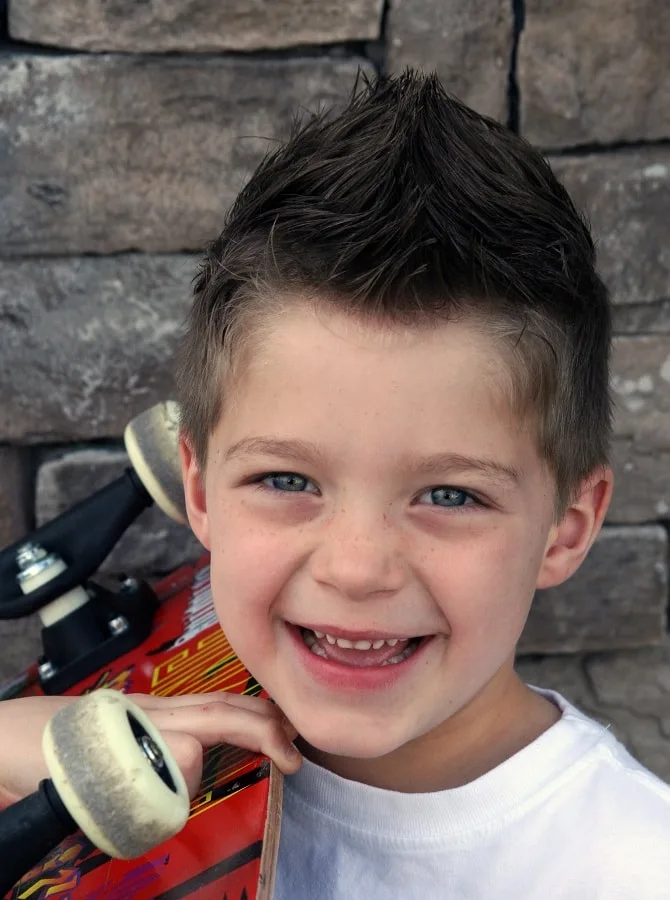 Faux hawks are some of the best hairstyles for skater boys. They not only look cute, but they are also so practical. This cut implies a short cut on the sides and a longer top that you can dye with a hair spray for kids.
Half Ponytails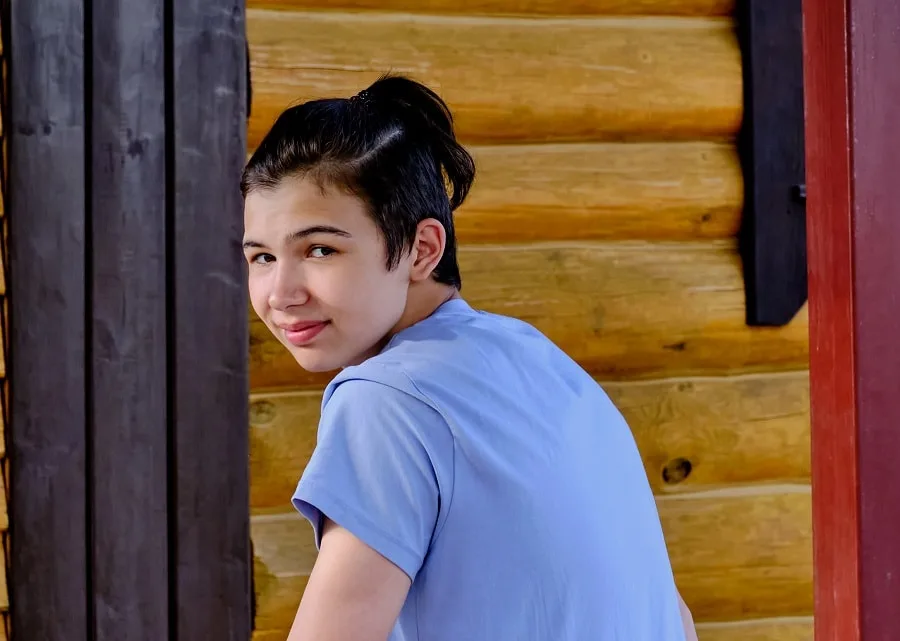 When your kid wants to be cool, he can choose a medium-long top un an undercut. This allows him to pin up the top whenever those long locks get in his way of doing his favorite scheme with the skateboard.
Messy Ringlets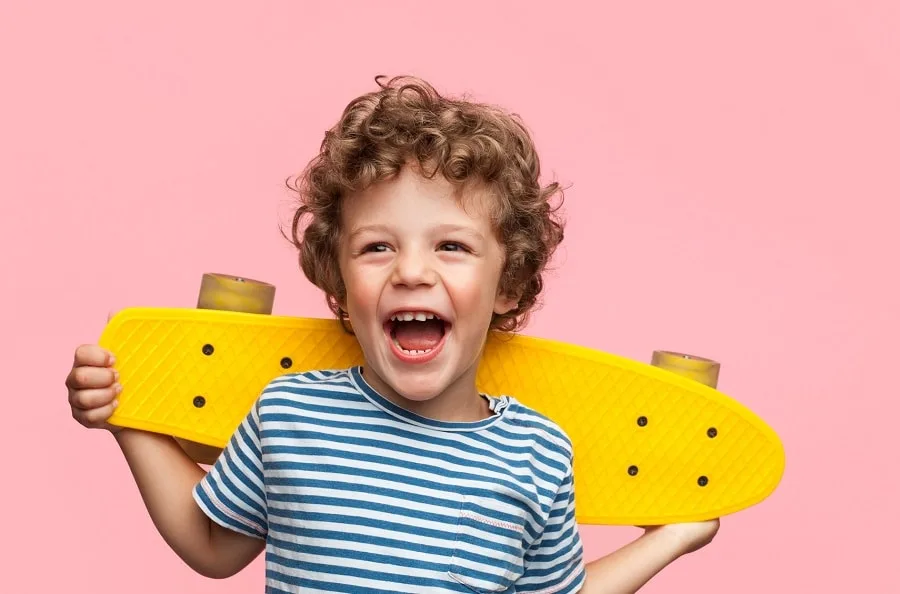 If your son has curly hair, this medium haircut will suit him like a glove! Layer the hair and get him a pair of short bangs. This hairstyle for skater boys will make them look modern and cute at the same time.
Medium Hair with Bangs
Skater boy hairstyles usually feature long-length hair, and this one doesn't make an exception. It comes with bangs cut just above the eyebrows and layers in the corners that gradually transform into a shoulder-length cut.
One-Sided Comb
Cute, simple, and effective! These are just a few words to describe this cool hairstyle for skater boys.
Hair is cut in a short-medium length, allowing your little skater to style his bangs on the forehead or even slightly combed on the side and backward.
Braids with High Fade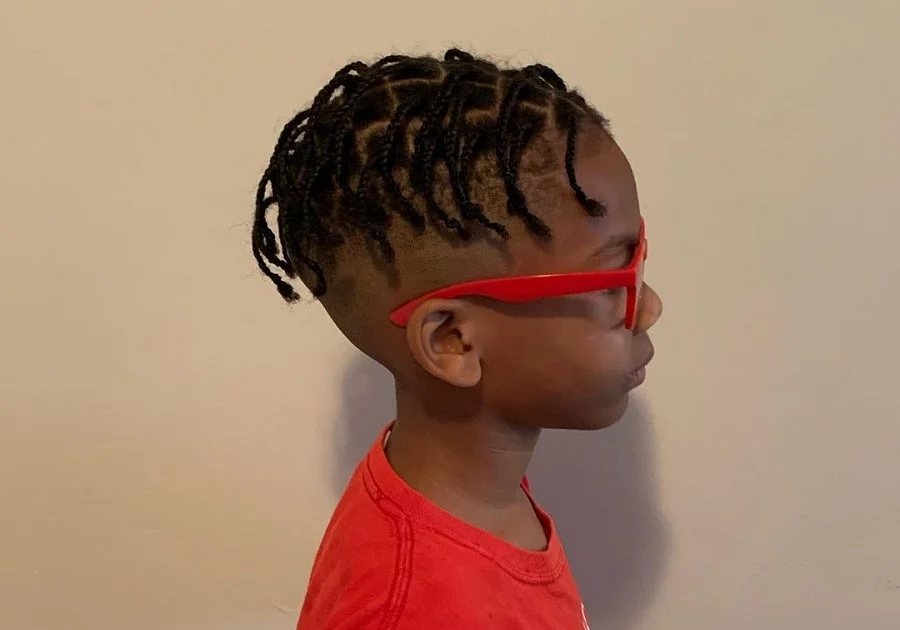 From a young age, little boys admire the braids they see around. Most of the time, their dads have knits, and it is inevitable for your son to want a hairstyle that looks the same.
So grab your comb and hair elastics and start parting the hair and braiding it.
Tiny Dreads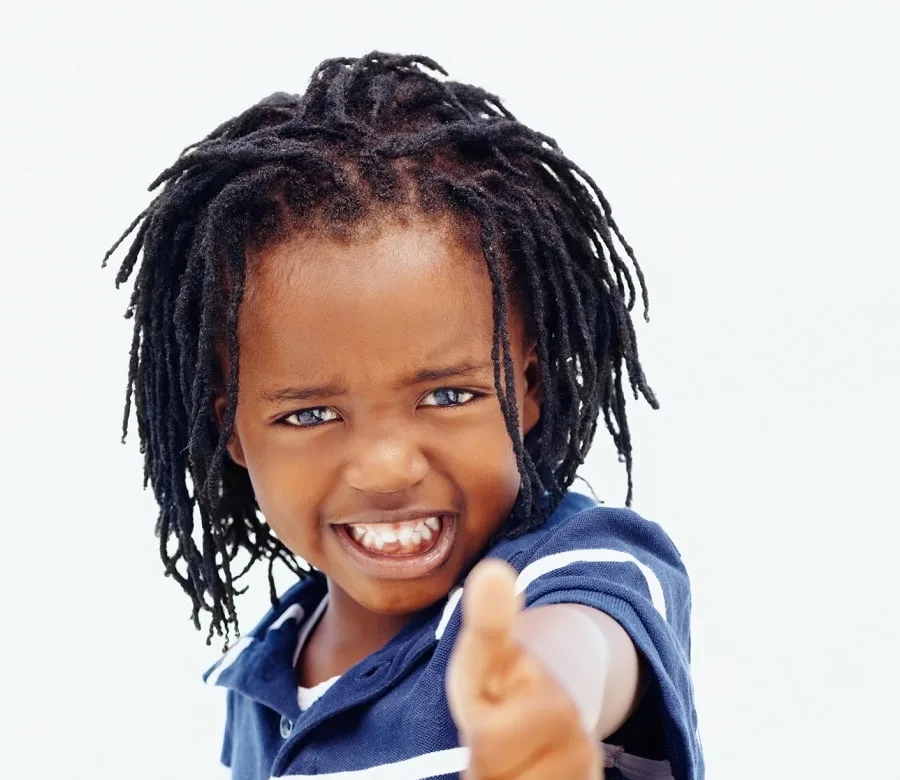 To get your kid this hairstyle, you'll first need to get him a haircut. Create thin sections of hairs, which you will split into two parts.
Roll each piece and then roll them together, using a fixing balm or pomade. This is a great alternative for regular dreadlocks because these are just temporary and can last about a week.
Long Mohawk Bangs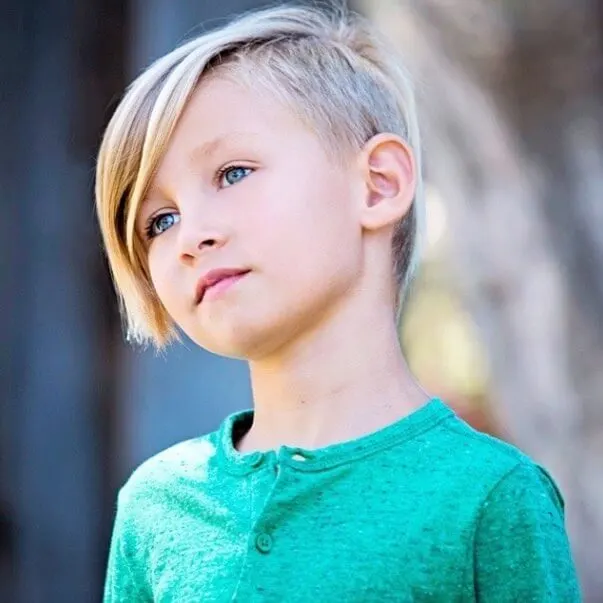 This beautiful look is all about growing the bangs long and giving it a Mohawk touch by trimming the sides short. The bangs look stylish as they fall over to a side.
Angled Bangs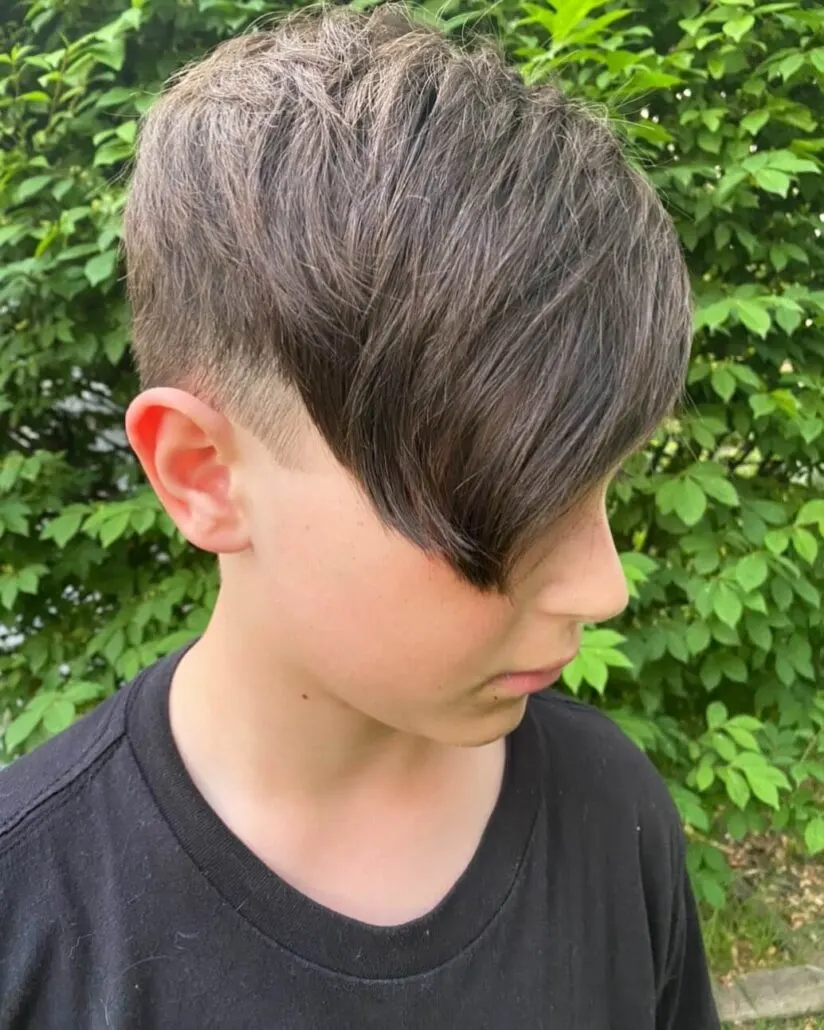 This stylish hairdo is achieved by trimming the bangs at an angle, allowing them to grow longer moving forward.
Long Combed Back Bangs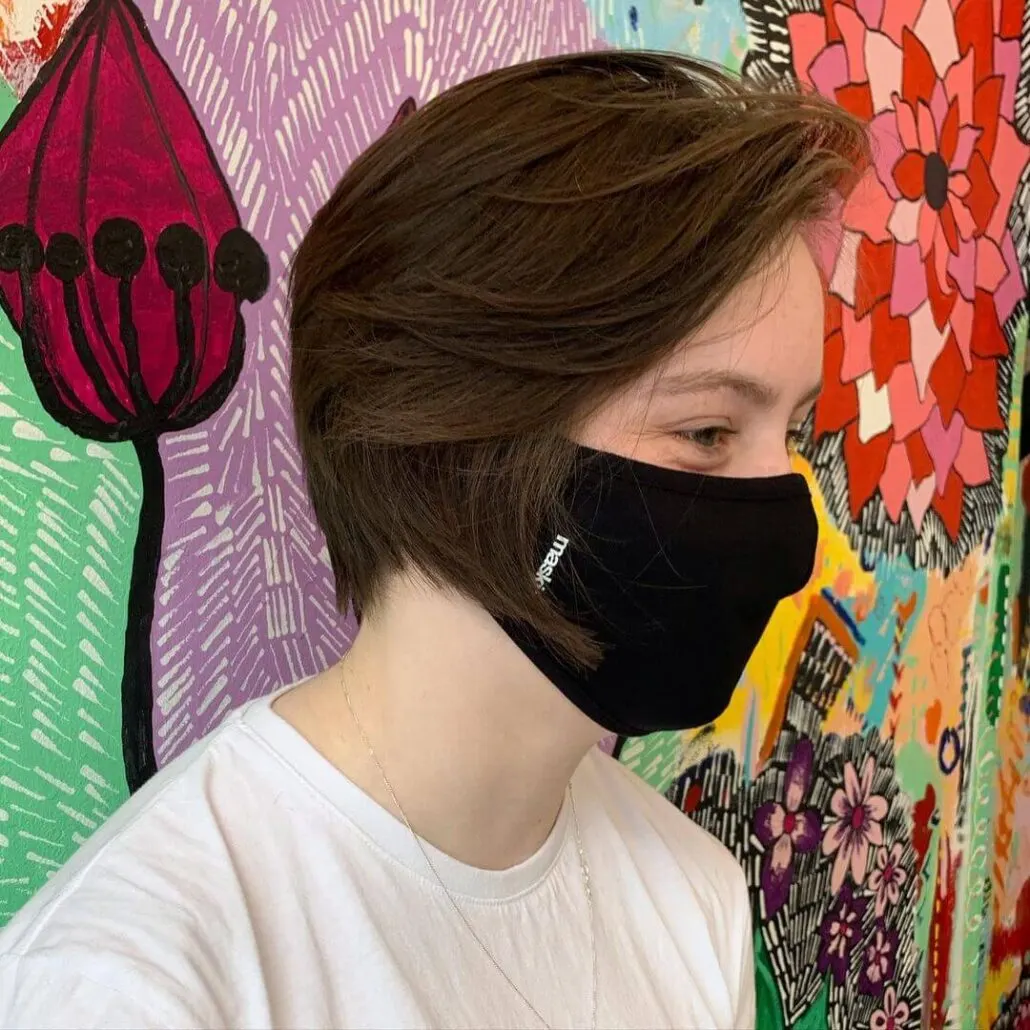 Messy Combed Over Bangs With Low Fade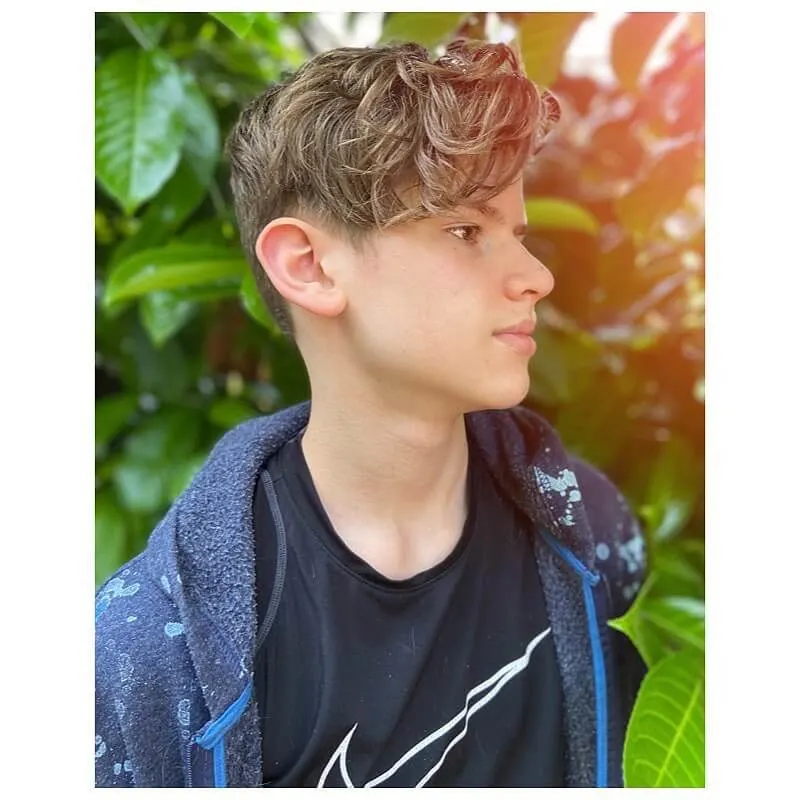 This cool look is achieved by keeping the bangs long and messy while combing them over to a side. The low fade blends in rather nicely.
School Boy Skater Hair Cut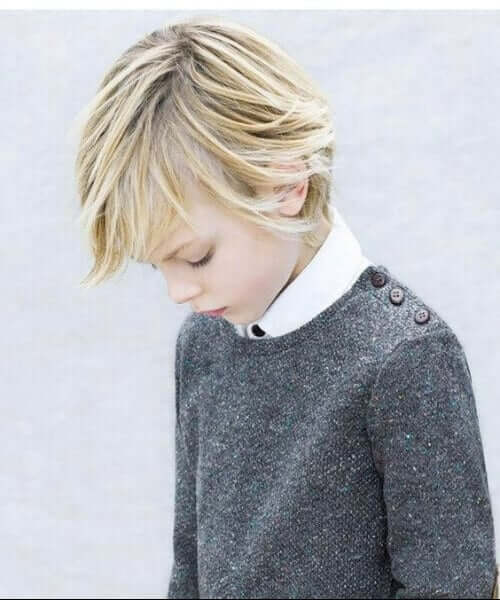 This stylish skater look is perfect for school-going boys. It maintains a perfect balance and has just the right amount of texture for a perfect skater look.
Skater Bob Haircut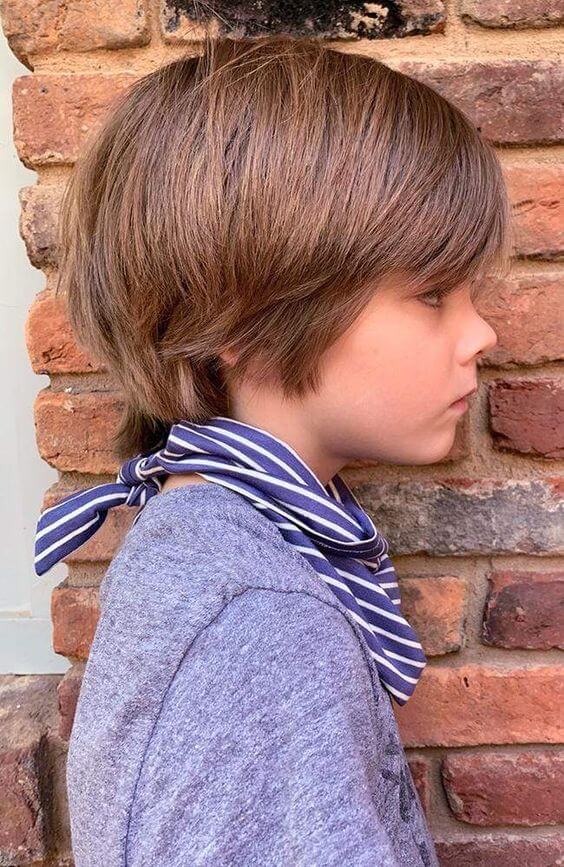 A cool bob haircut variation, this hairstyle is simple and stylish enough to add an element of fun to your skateboard rides.
Shoulder Length Hair With Long Bangs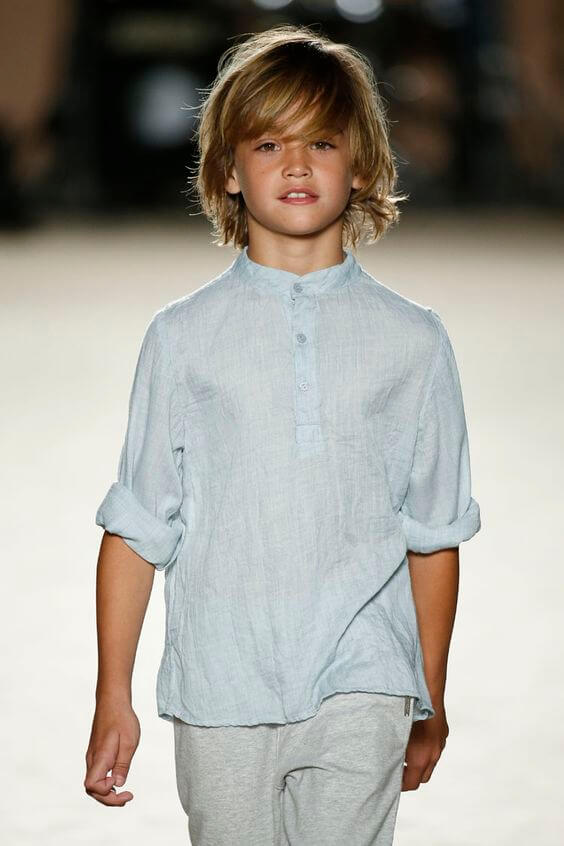 This casual look makes a perfect hairstyle for a skateboard rider. It doesn't need too much styling. You only need to grow hair to a perfect length and run your fingers through it to achieve this beautiful look.
Picking the right style from our list of skater haircuts for boys in 2023, match your personality will certainly give you the confidence you need while you're riding your skateboard.
Everyone will fancy your beautiful looks and the tricks you perform during your runs and would love to follow your style. Gear up for a perfect ride with one of the best skater hairstyles above!