Love skateboarding? Enjoy cruising through the streets and riding your cruiser board in the skating rink? If you check all the boxes to make your rides fun and enjoyable but still feel like something is missing, you probably need to renew your looks. It's about time to get a refresh with the best skater haircuts for boys in 2021.
12 Exclusive Skater Haircuts for Boys in 2021
Wondering which skater hairstyles would suit you best on your next ride? Here we have some of the coolest looks for boys who love to have skater haircut.
Long Center-Parted Bangs
A simple and stylish look, this one is all about growing the side bangs longer while keeping the hair on the back trimmed short. You can part those bangs in the center and love the way they fly as you ride your cruiser board.
Long Side-Swept Top With Color
This simple, no-fuss look is easy to carry during your skateboard rides. And, it also takes care of the aesthetic aspect of your looks. Though not a formal side-swept hairstyle, the casual look delivers a perfect vibe with a tinge of color.
Blonde Curly Bangs
Curly hair looks as elegant as ever when you know exactly how you should style it. For this wonderful look, just grow the bangs longer and let the curl take over.
Casually Side-Swept Bangs
A casual look for a casual skater, this one doesn't need a lot of styling. Just let your long bangs fall over to a side and you're good to go.
Funky Side-Slicked Bangs
This funky look will make your skateboard rides even more fun. Give your hair a perfect mix of color and create a side-slicked look with those long bangs.
Long Mohawk Bangs
This beautiful look is all about growing the bangs long and giving it a Mohawk touch by trimming the sides short. The bangs look stylish as they fall over to a side.
Angled Bangs
This stylish hairdo is achieved by trimming the bangs at an angle, allowing them to grow longer moving forward.
Long Combed Back Bangs
A perfect skater haircut for a boy is all about trimming it to the right length. Once you do that, simply comb the bangs all the way back to achieve this beautiful hairstyle.
Messy Combed Over Bangs With Low Fade
This cool look is achieved by keeping the bangs long and messy while combing them over to a side. The low fade blends in rather nicely.
School Boy Skater Hair Cut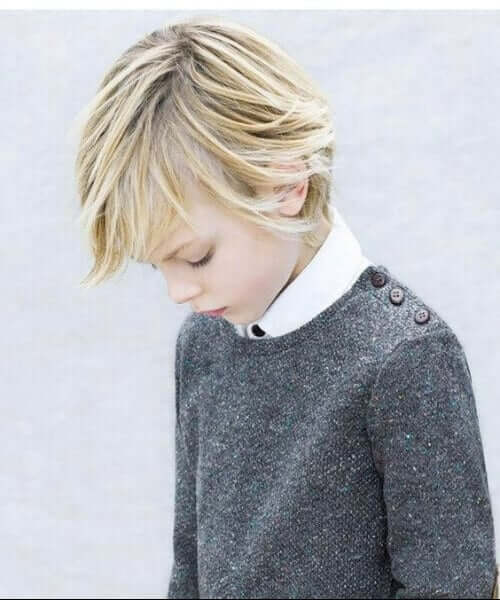 This stylish skater look is perfect for school-going boys. It maintains a perfect balance and has just the right amount of texture for a perfect skater look.
Skater Bob Haircut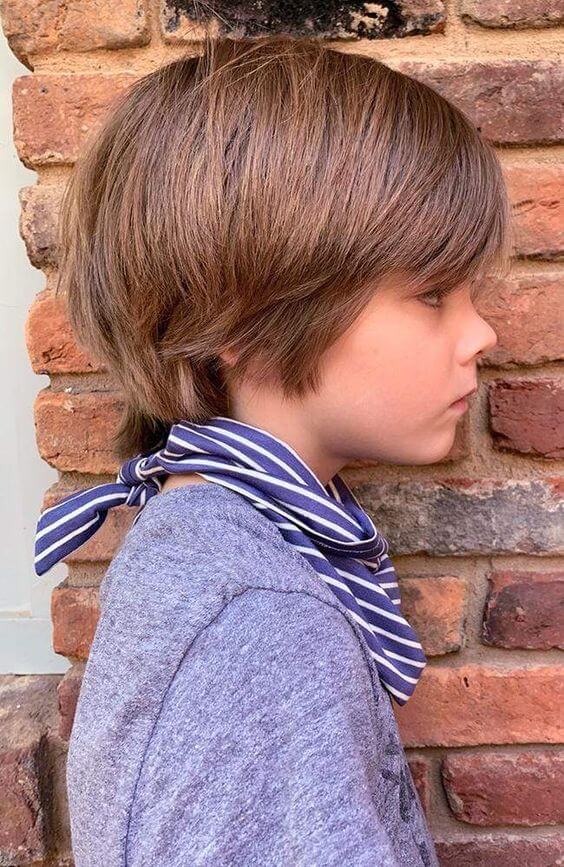 A cool bob haircut variation, this hairstyle is simple and stylish enough to add an element of fun to your skateboard rides.
Shoulder Length Hair With Long Bangs
This casual look makes a perfect hairstyle for a skateboard rider. It doesn't need too much styling. You only need to grow hair to a perfect length and run your fingers through it to achieve this beautiful look.
Picking the right style from our list of skater haircuts for boys in 2021, match your personality will certainly give you the confidence you need while you're riding your skateboard. Everyone will fancy your beautiful looks and the tricks you perform during your runs and would love to follow your style. Gear up for a perfect ride with one of the best skater hairstyles above!