Dive into the world of Korean hairstyles for girls if you're looking for something new and trendy to change up your current style. Go for a cool Korean hairstyle that's getting popular around the world because it's easy-going yet really stylish.
Korean haircuts for girls are known for their versatility and suitability for various hair lengths and textures.
From the classic bob to the trendy Korean two-block cut, the possibilities are endless. These hairstyles are not only fashion-forward but also practical, as they are easy to maintain and style.
Get ready to transform your look and turn heads with these gorgeous Korean hairstyles.
Top Korean Hairstyles For Girls
Yes, you want to look stylish and unique when you make public appearances. So, you really need to make sure that you opt for something special as far as your haircuts and hairstyles are concerned.
Let's find out some cool Korean hairstyle options for girls that you may want to consider.
High Ponytail With Front Bangs
Pick any popular Korean hairstyle and you'll find some implementation of cool bangs in it. This one is no different either. The beautiful hairstyle boasts of long hair that falls over the shoulder while there is a high ponytail on top as well, secured with a colorful accessory. What gives it a Korean vibe is those beautiful, long bangs at the front that spread over her forehead. Give it a try!
Center-Parted Wavy Hairstyle
What if you want something that can be styled within minutes and looks natural? This hairdo gives you just that. The hairstyle boasts of a center-parted look on top while the face is framed with the wavy layers on both sides. Make it fall over the shoulders stylishly and you have a hairstyle for any occasion.
Sectioned Hairstyle With Ponytail
Just as the Korean haircut name suggests, this hairstyle has a couple of sections on top and is parted horizontally half way through. The frontal section is combed forward to make beautiful bangs fall over the forehead while the section on the back is formed into a nice, high ponytail that looks cool too.
Messy Center-Parted Hairstyle With Braided Tails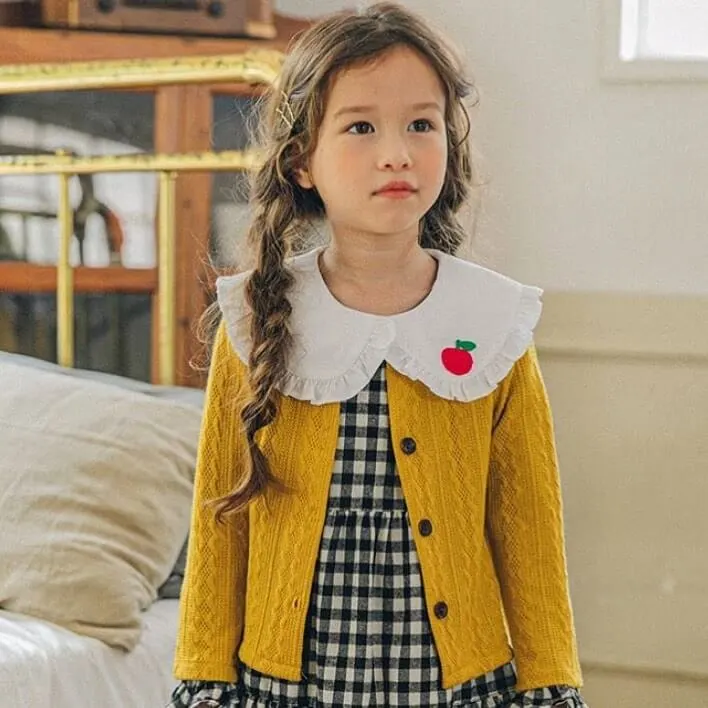 This is a perfect hairstyle for girls when it comes to their everyday routine look. The hairdo is not much of a hassle to achieve and it looks cool as well. It won't take more than 10 minutes to achieve this look to perfection. Just part it in the center casually and form typical braids out of each section right to the tip of her hair. Make a braided tail fall over her shoulder to define the look.
Short and Messy Center-Parted Hairdo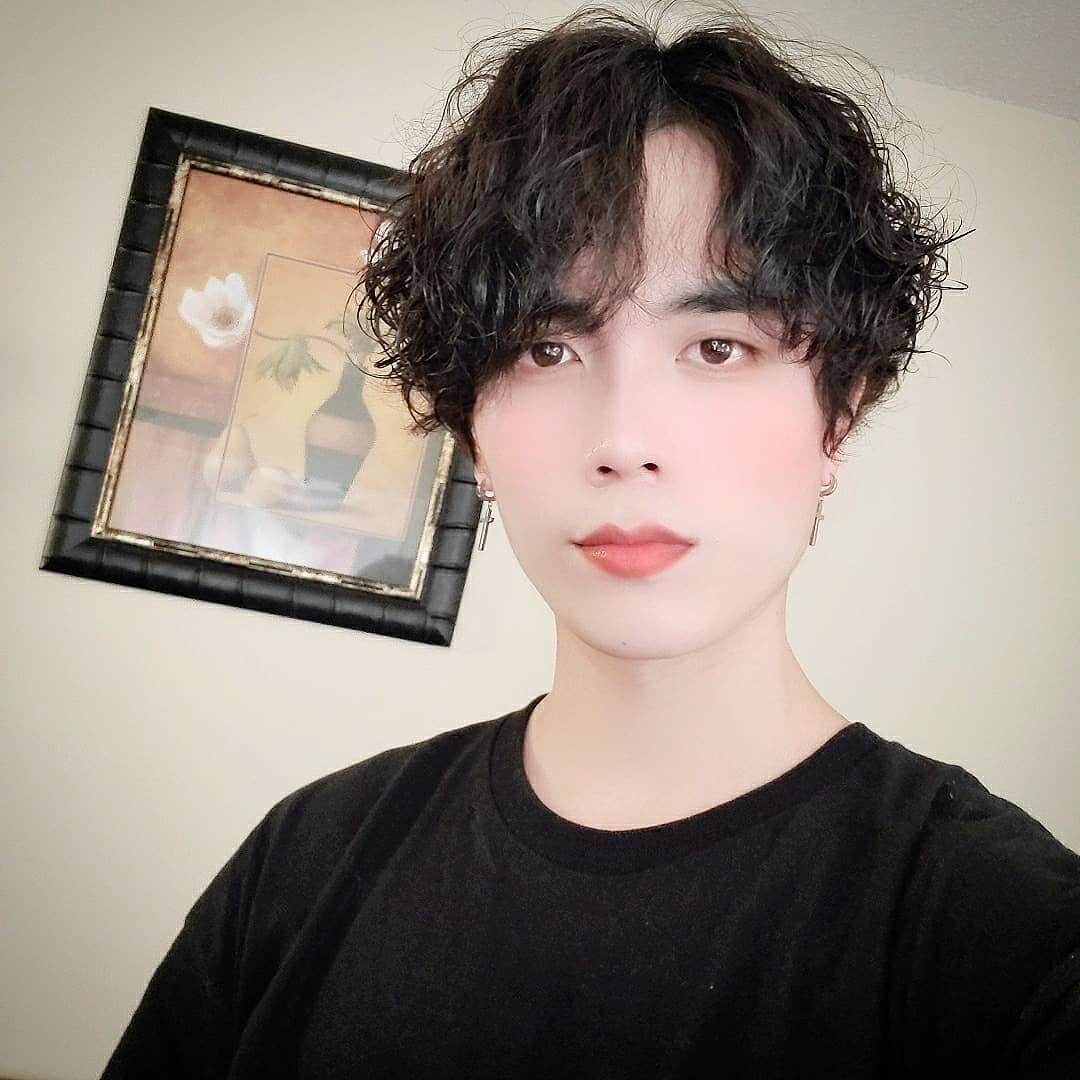 Another authentic look if you are in for a stylish Korean haircut. The hairstyle doesn't require too much of styling and looks great on naturally wavy hair. Just spritz it with your favorite styling product and part it in the center to achieve a perfect style.
Long 4/6 Hair Bangs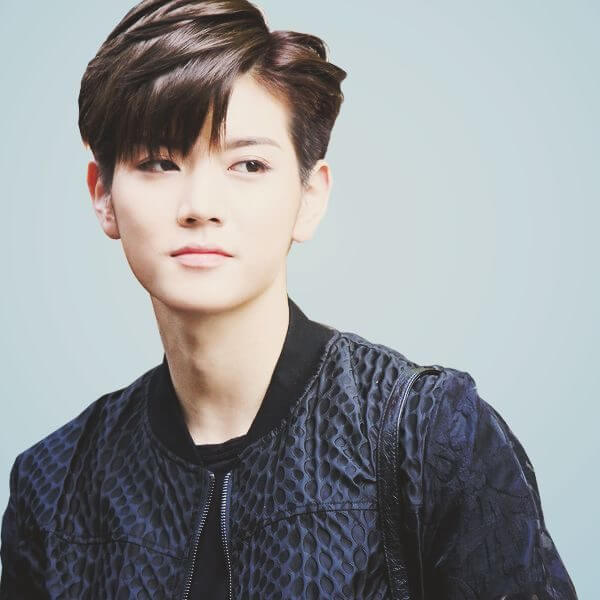 It's a look for both girls and guys if they want to keep their hair short on the sides. The hairdo boasts on a bit of length on top, however. Side-swept and slightly layered on top, it just looks amazing if achieved to perfection. The sides are voluminous and faded.
Korean Hairstyle For Wavy Hair
If you want something naturally wavy and cool, this is the look you should go for. The hairstyle boasts of some casual, wavy volume on top while the sides are trimmed short to the skin. The contrasting hair lengths make an amazing vibe on any day and at any occasion.
Blonde Korean Hairstyle
If you have always wanted a blonde look that's authentically Asian, this is the hairstyle that you might want to try out. The hairdo boasts of some length on top and a disconnected undercut on the sides. The hair on top is combed forward and made to fall over to all the sides. It looks amazing.
Zero Fade Pixie Haircut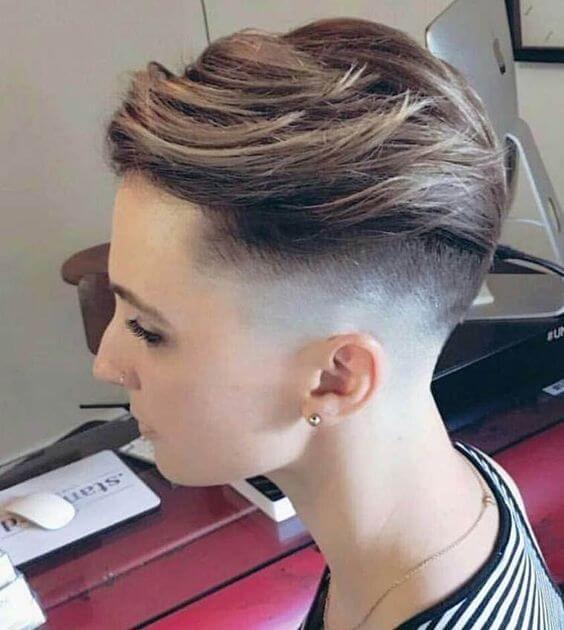 Pixie haircuts have always given a stylish look to women and this beautiful hairdo here isn't far away from that by any means. Some nicely trimmed length on top and mid fade on the sides, this beautiful hairstyle makes a perfect formal look for the Asian girls. Keep it a bit textured on top, and that will be even better.
So, what do you think of these Korean hairstyle ideas for girls? Have you ever come across the lovely Korean haircut names mentioned above? Maybe not! If you're on the hunt for the perfect Korean hairstyle to achieve a genuine Asian look, choose one from the list above and you're set to look amazing any day. Give it a try now!