Looking for the beautiful hairstyle ideas for your platinum blonde hair? You are in luck as there are plenty of options available even for platinum blonde highlights and platinum blonde short hair. It's just the matter of your choice and preference as to which ones you'd like to try out.
18 Glamorous Platinum Blonde Hairstyles Worth Trying Out
Here we have shortlisted some of the most glamorous and chic hairstyles for you and you must give them a try for achieving a chic look. Let's run you through these amazing options.
Loose Braided Hairstyle
This really is the coolest every day look you could achieve with your blonde hair. The hairstyle boasts of a loose braid achieved with thick sections of hair at the back. Leave it combed back on top as the style at the back is enough to make a statement.
Combed Back Top With Wavy Layers On The Sides
It's another chic look that's pretty simple to achieve. You have to comb it all back on top and secure it at the crown. The sides are sectioned off from the top and nice layers are created which end up in the wavy tips. Overall, it really looks gorgeous.
Wavy Sides With Chopped Bangs
This beautiful shoulder-length hairstyle makes a perfect every day look. The sides are given a nice wavy look while the bangs at the front are chopped off. A perfect contrast indeed!
Platinum Blonde With Layered Twist
This beautiful party hairstyle is about creating a puffy side-swept look on top and giving a perfect layered twist on the sides.
Platinum Blonde Highlights On Brown Wavy Back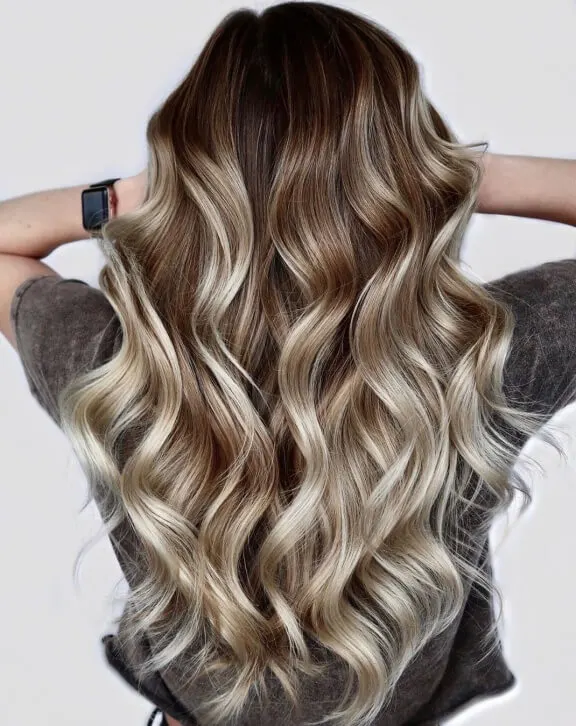 It's a chic look for sure as the highlights really make it look elegant with the voluminous wavy back.
Casual Hairstyle For Platinum Blue Hair
This casual look boasts of wavy, messy hair on the sides and a unique platinum blue tinge all over.
Long & Wavy Comb Over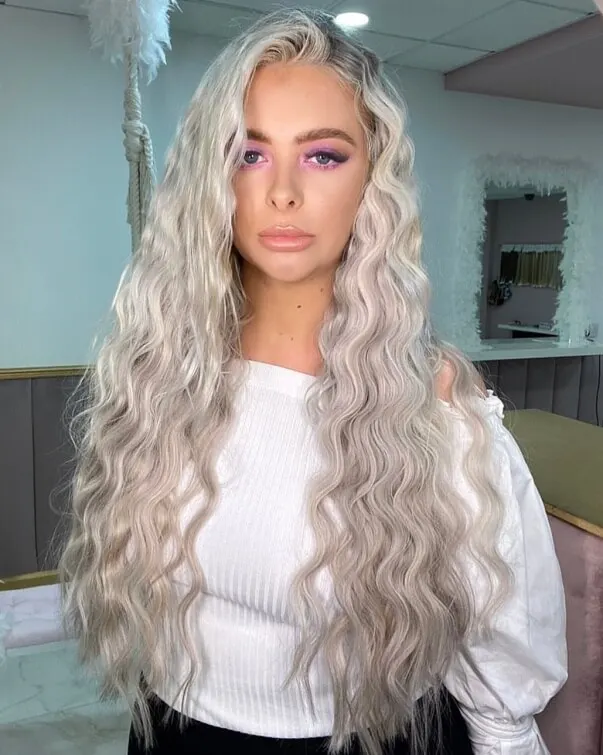 Comb over looks gorgeous on girls with long hair. Here we have a perfect example with nice and long wavy hair falling over the shoulder.
Straight And Messy Wave Variations
Keep it straight or leave it messy with wavy back, it will look gorgeous on any day.
Side Swept Hairstyle With Wavy Back And Hair Accessory
This is one of the coolest party looks we have on the list, and it's complemented with a nice hair accessory on the side. The wavy back half way through is really something special.
Platinum Blonde Short Hair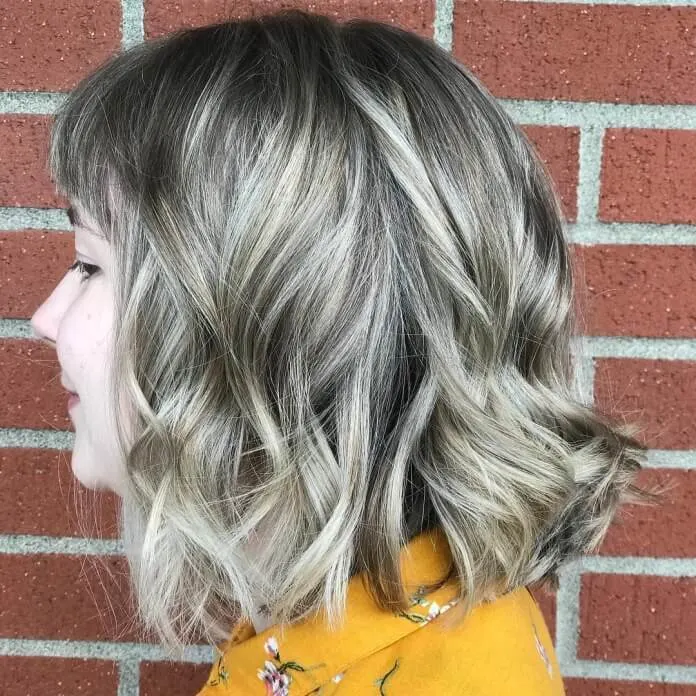 An edgy and choppy short bob makes a perfect every day look for platinum blonde short hair.
Combed Back With Natural Waves And a Loose Knot
This is a chic and stylish every day look for girls with platinum blonde hair. It's pretty easy to achieve it too with a simple loose knot at the back.
Short Hairstyle With Undercut
Want something extravagant? This messy hairstyle with undercut design looks amazing on any day.
Short Bob Haircut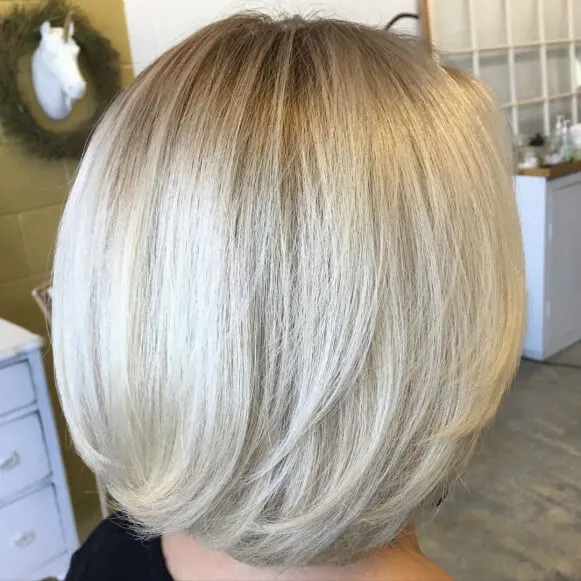 A short bob makes an elegant choice for the working women.
Straight Combed Back Hairstyle With A Twisted Layer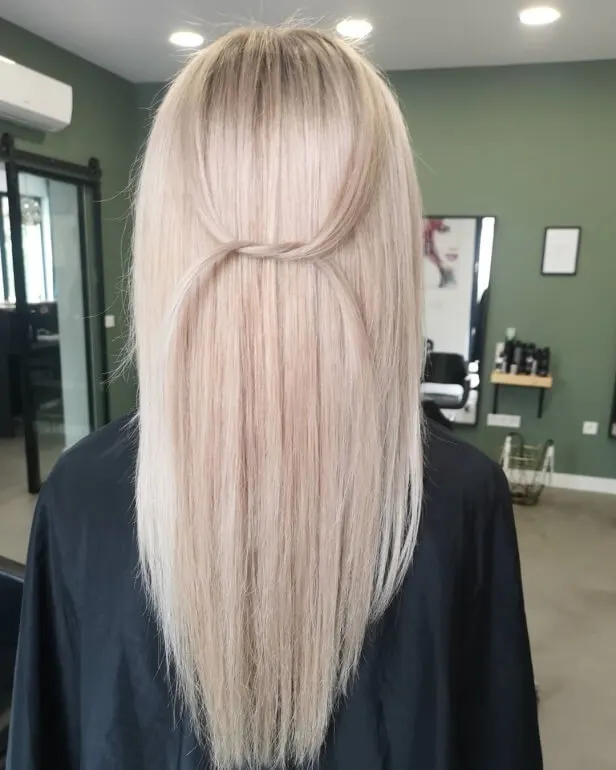 It's all straight and combed back with a style element added to the look by the nice twisted strands at the back.
Curly Hairstyle With A Tinge Of Color
This curly hairstyle makes a perfect low maintenance haircut while the tinge of color at the front gives it the much-needed oomph.
Straight And Edgy Layered Cut
A layered haircut is always in-demand and this one looks gorgeous too. Keep it center-parted or side-parted on top, it's your choice.
Side-Swept Boyish Hairstyle
A perfect boyish look with side swept hair – this one makes a special statement.
Side-Swept Hairstyle With Layers And Waves
This is one of the coolest looks for a party night. Sweep it all to the side and let the layers do the talking. It really makes a statement.
Platinum blonde hair look elegant and stylish and when you choose a cool hairstyle with platinum blonde highlights, you really take it to a whole new level. The hairstyles listed above make a perfect choice for your casual routine and special occasions alike. Make your pick now and enjoy a cool and stylish look.