Always adored the Asian hairstyles and wanted to have a beautiful look this year? Why not try some of the coolest Korean short hairstyles if you have round face. Yes, Korean hairstyles do have a unique vibe to offer and they make you look gorgeous if you pick the right hairdo for your face shape and hair texture. Want to check out some cool looks that you'd like to wear this year? Let's run you through some of the coolest options out there.
Top Korean Short Hairstyles for Round Faces

If you have always preferred a clean, unique look with Korean short hairstyles, here we have a few for you. Let's run you through your options.
Forward Swept Hairstyle With Edgy Bangs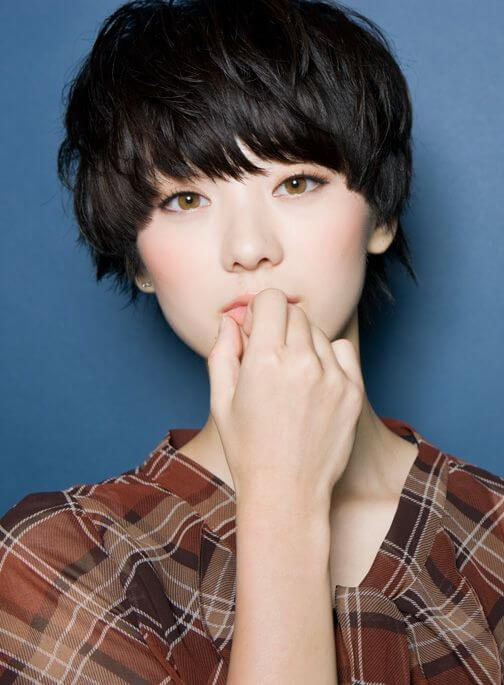 It's a stylish look with very short hair and looks perfectly Korean. If you are a fan of short hairstyles with edgy vibes, this is the one for you. The hair is cut in layers and forward swept on all sides. The edgy bangs falling over the forehead really make a killer look to have on any day.
Short Bob Haircut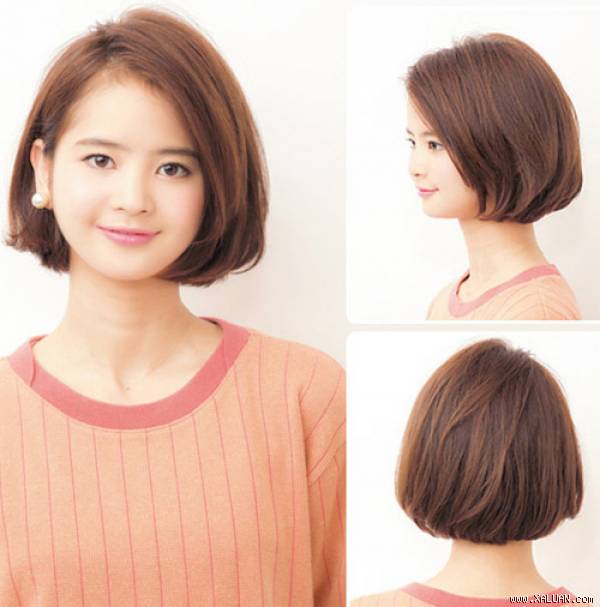 Bob haircuts always look stylish no matter what variation of the hairstyle you want to adopt. This hairdo also makes perfect sense for the Asian girls and gives a cool, unique, and clean look on any day. Just let the layers fall over to the sides and curve into the face, and you have a perfect look to flaunt on any day.
Messy Short A-line Bob
Another cool variation of the Bob hairstyles, this beautiful hairdo boasts of some messy volume on top. Given a slightly side-swept look on top, it's finger-combed to achieve that perfect Asian vibe. The frontal bangs and the layers on the sides look gorgeous.
Bob Haircut With Bangs
Another cool variation of the bob haircut, this one looks more like an A-line bob on the sides with slightly longer lengths. However, the strands at the front are chopped short into beautiful frontal bangs to lend her a cool new look. The hair on top is given the impression of a center part but it's quite vague actually.
Korean Hairstyle With Bangs and Pigtails
If you want to keep your girlish looks intact, this is the hairstyle you should be after. The beautiful hairdo is all about short cropped, forward-swept lengths at the front while there are beautiful pigtails at the back. It looks amazing on any day and gives you quite a unique look as well.
Bob Hairstyle With Side-Swept Bangs
Bob with bangs is a perfect combo for a day at school and it lends an authentic Korean vibe as well. The hairstyle boasts of bangs that are swept slightly towards a side while the frontal layers on the sides are drawn forward to frame the face. Overall, it looks cool.
Casual Side-Swept Hairstyle
This certainly is a cool look for girls with naturally rough hair. The hairstyle boasts of short hair all around while it is casually swept to a side for a perfect look. The carefree hairstyle makes an everyday hairdo with the Asian signature.
Side-Swept Short Bob with Color
Another short bob on the list, this one is more about shorter lengths swept to a side and highlighted with a tinge of color. They hairstyle looks more professional that any of the Korean short hairstyles on the list. Just tuck a few strands from one side behind the year and it will look even better.
These beautiful Korean short hairstyles for round faces will certainly give you a unique, clean look for any event that you might want to attend. The hairstyles require you to get a perfect haircut from a seasoned hairstylist and then flaunt your favorite look in style. There are many that won't even need much of styling and still give you a gorgeous everyday look. Try out now!