Coming up with a unique everyday look is quite a challenge. You can't think of many ideas that will make a cool vibe and make you feel great about yourself.
However, if you are interested in an authentic Asian look, you should consider Korean Hairstyle boy looks and you're certainly going to rock it.
To get a Korean hairstyle, you don't necessarily have to be an Asian or a Korean, specifically. These hairstyles look great on anyone and create an authentic and charming Asian look.
Korean Hairstyles for Boys
Boys don't always have many options to play with when it comes to their hairstyles. So, why not try one of these top 10 Korean looks to flaunt a unique and charming look this summer?
Fine Layers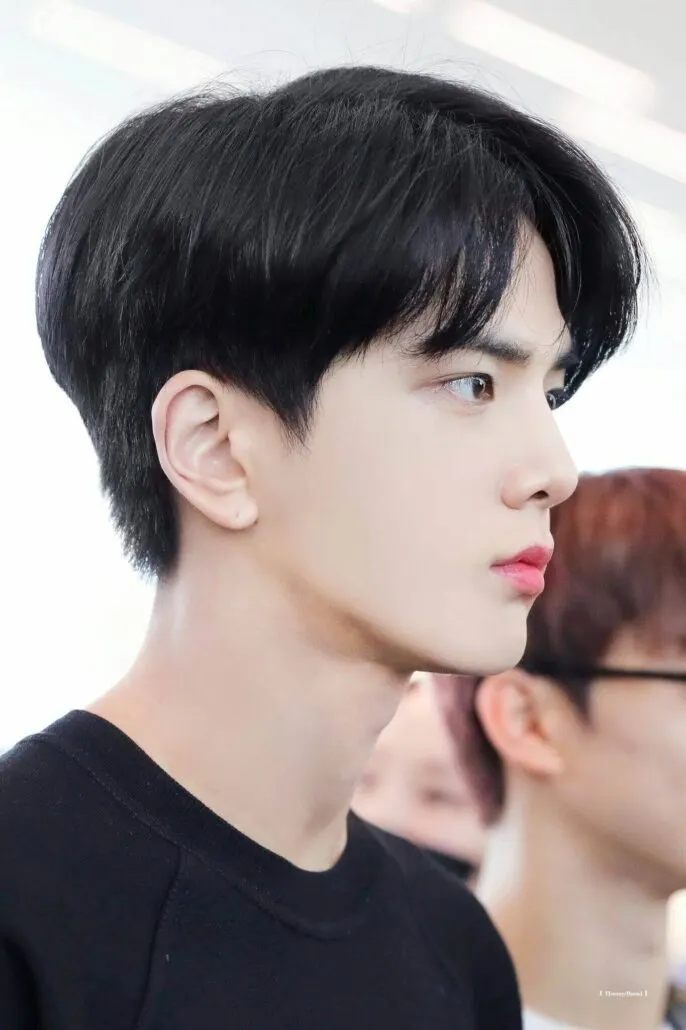 A cool and simple look, this beautiful hairstyle doesn't really need combing or styling at all.
The authentic Korean look is achieved by simply having a layered cut and letting the fine hair spread around on all sides. It looks amazing.
Messy Rugged Hairstyle
Doesn't this Korean boy look stunning? The beautiful hairstyle is just amazing on any day and it won't take too much of your time in styling either.
The hairstyle works perfectly for boys with slightly rugged, thick hair types. Just create a little mess on top and you are good to go.
Long Layers With Faded Sides
This is a more formal Korean hairstyle boy look for school and office. The hairstyle boasts of some length to let the long, fine hair fall over to all the sides.
The hair on the sides, however, is trimmed short into a fade haircut to create a perfect look overall.
Side Swept Volume On Top
This beautiful hairstyle requires you to have slightly thicker hair and if you have that luxury then you are certainly in for something special. The hairdo boasts of cool, side-swept look on top with some volume kept intact.
The sides are nicely faded to achieve an authentic look. The sideburns are given a whole unique style by making them pointy towards the bottom.
Messy Hairstyle With Layers
Isn't it a cute, unique look? The beautiful hairstyle boasts of volume on top and those edgy layers actually lend it an ideal vibe.
The hairstyle looks even better on the red-heads. However, it will need some expertise in getting a perfect haircut and also for styling it to the authentic look.
Center-Parted Hairstyle With Mid Fade
If you want something more old-school, this is the look you should go for. The hairstyle is perfect for slightly wavy hair types.
You can achieve the look by leaving some volume intact on top and parting it in the center. The sides are given a nice mid fade to achieve a perfect style.
Korean Hairstyle Ideas To Consider This Year
Want some more authentic Korean Hairstyle ideas, here we have them lined up for you.
Slicked Back Korean Hairstyle
Korean boys usually have the luxury of fine, silky hair and the hairstyles they can achieve with that nice volume on top are just amazing.
Have a look at this cool slicked back look that is given a slightly carefree vibe by running the fingers through after first combing it back. Apply a little styling product on top and you have a perfect hairstyle ready for you.
Wavy Long Bangs
Nothing can make you look and feel more Asian than the beautiful long bangs. So, why don't you have such a Korean hairstyle with wavy bangs? It will look gorgeous on any day and will deliver amazing vibes.
Simple 4/6 Parted Hairstyle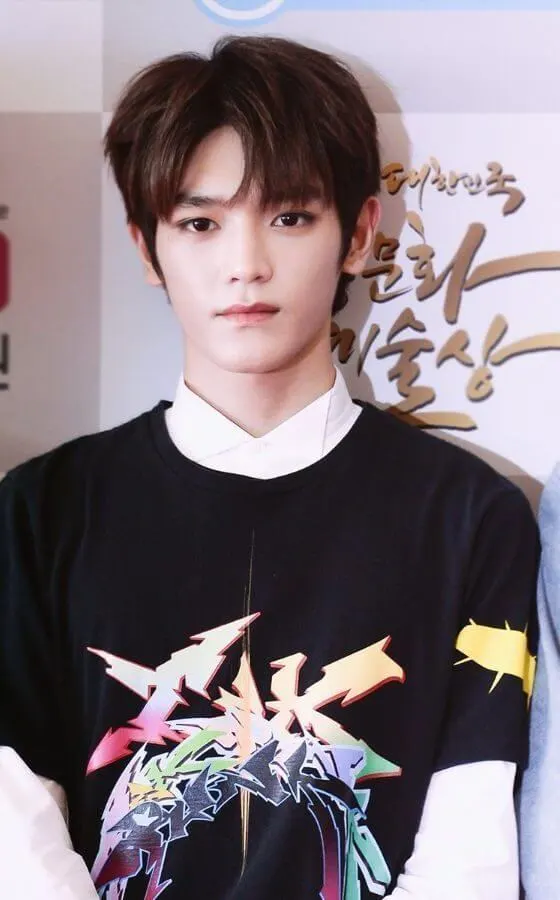 A simple 4/6 side parted hairstyle always looks amazing and that's exactly the case with this beautiful hairdo.
The hairstyle boasts of some volume on top and the edgy layers speak volumes about the hairdo. A perfect hairstyle for any occasion!
Casually Parted Layered Hairstyle
That's another unique and amazing look that delivers carefree vibes. It is perfect for school, college, and even parties.
You need to get an edgy layered haircut first and then part it casually to achieve a perfect hairstyle. It looks gorgeous on any day!
There are plenty of Korean hairstyle boy options for any taste and styling needs. And, if you like one from the list above, get your hairstylist to give you a perfect, charming, and authentic Asian hairstyle today.
You are certainly going to love the final look you'll be able to get and the best thing is that you won't need too much of styling with most of these hairstyles.