There are times when you don't want to visit the barbershop anymore and prefer to give yourself a cool haircut on your own. But the problem is that you don't know exactly how to cut own hair. Fortunately, there are a few hairstyles that you can achieve on your own.
How To Cut Own Hair With Little Effort?
Yes, there are some hairstyles that will not require you to put in too much of effort and you can still achieve them to perfection all on your own. Let's have a look at a couple of these.
Buzzcut
Buzzcut is considered a perfect way of keeping yourself looking fresh without having to visit a hair salon. In fact, some experts consider it your first step in right direction when you want to cut your hair on your own right from the comfort of your home.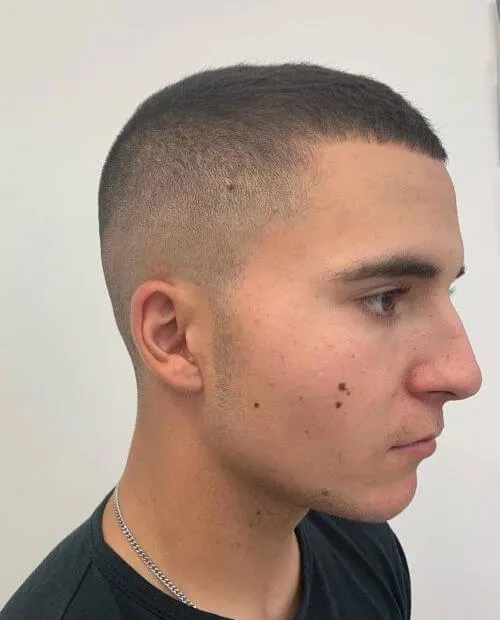 But how do you actually achieve it? That's the question. Well, a perfect buzz cut requires you to cut against your hair's grain. Use a basic clipper and simply glide the #4 guard around your head. Once it is off, you won't be able to put it all back. So, it is a good idea to start a bit longer and then work it down.
Before going short, trim your sideburns with a #2 guard to do some contouring. Take a handheld mirror in your hands and look into the bathroom mirror before taking the clippers to back of the neck. Think of a line that connects your earlobes at the bottom and just follow it as you keep trimming. Next, slowly work your way up.
Start with the #4 on top as this is the length that allows you to still use a bit of product for creating some direction and do some styling. You can go shorter, however, if you want a buzz more aggressive.
The Kitchen Trim
If you're faint-hearted, the buzz is not probably for you. If you have the essentials, however, you can go for a look that might work for you, 'the kitchen trim'. For this, you'd need clippers and a couple of shears' pair.
For achieving the look, start with the lowest blade and make a line around your head's perimeter, almost an inch from your crown. It's the demarcation point as you'll be fading below that line and trim on top of it.
Once done, take the highest guard before starting to "buff out that line". Use your trimmer in scooping motions to achieve that. It will create more of a graduated shape which is going to add some structure to the fade. The line won't disappear immediately and that's pretty much ok. Once done, move down and pick the next blade level before you start trimming again in scooping motion almost an inch below and above the line. That's when the hard demarcation starts blurring. Go another guard down and "chip away at the line" deliberately until you get to the lowest blade. That's how the fade is built.
Now, clean up that top ridge with comb and shears. Grab some hair to start with and snip away anything that's above the fine teeth of the comb. This is your way of nicely blending the hair. Cut at an angle as it will lay the hair flat. It will also help ensure that you are trimming throughout your head a uniform chunk of hair. Once done, clean up any longer patches that can be noticed by running the blending shears over a couple of times.
So, that's how to cut own hair regardless of the reason why you want to do that. Grab your tools and get to work now.