Updo hairstyles are the order of the day and just about every young lady wants an updo variation for a special event they have to attend. With that, stylists have introduced quite a few variations in updos for long hair and there is something for almost everyone out there. The key is to achieve a look that is loosely carved out and delivers a slightly messy and casual vibes even for the most formal events.
Easy Casual Updos For Long Hair
Obviously, we don't have much time in our everyday routine these days and we look for some quick hacks in everything we do. The hairstyles are no exception either. So, here we have some of the coolest updos that you can style within minutes. Let's check out.
Complex And Casual Updos
Just don't look at the name as actually there's nothing so complex about achieving this beautiful look. Keep it loose and elegant as you comb it back and make the side strands go twisting towards the back and form a side bun around the nape. It will look cool for sure.
Chignon With Side Swept Bangs
A chignon is a classic bun that is tailor made for special events and parties. Although there can be many variations to the look, the one here is just amazing. Accessorize it with some colorful accessories and it will look amazing. The side swept bangs add a unique touch of style to the look.
Combed Back With Layered Bun
This beautiful updo boasts of nice combed back hair at the front and it looks really amazing with that layered hair bun at the back. To amp it up further, add a cool hair accessory to the mix. It will look gorgeous.
Blonde Updo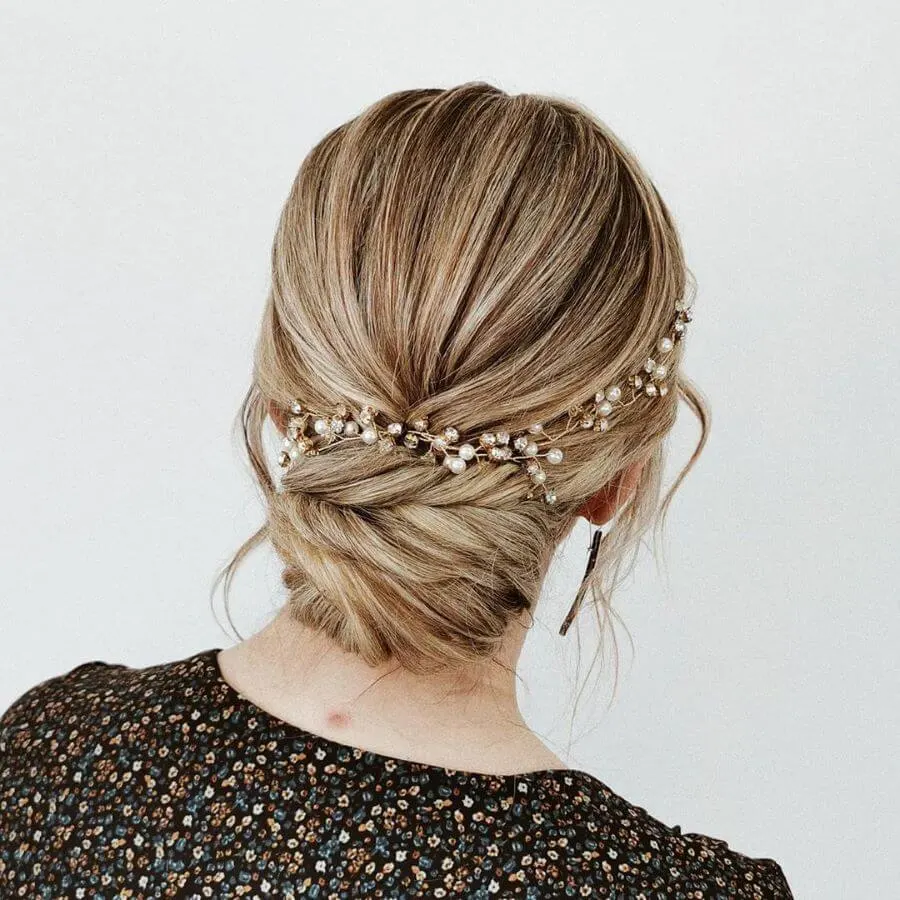 Blonde hair really looks elegant and amazing when styled the right way. Consider this blonde updo that grabs hair from around the head and secures a nice hair bun low at the nape. Add a stylish accessory to the mix and rock the beautiful look.
Knotted Bun With Side Braid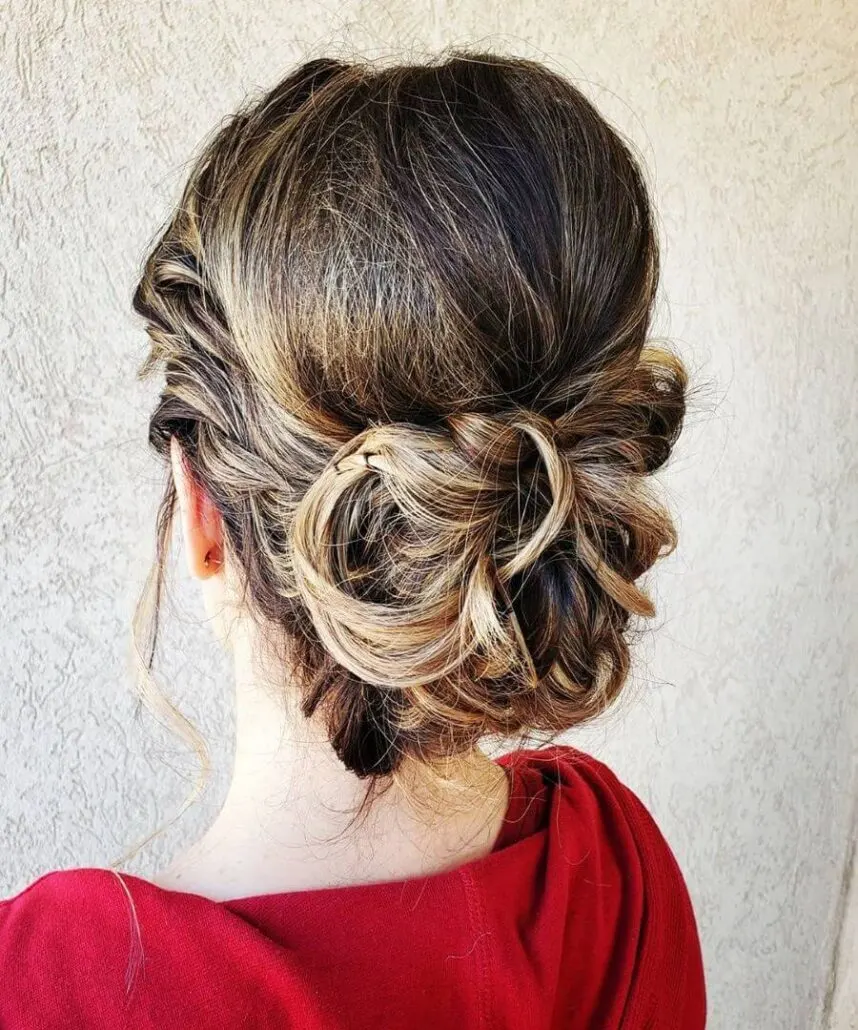 This beautiful hairstyle not just boasts of color but also brings a lot of elegance and class along with it. The bun is created at the back with several knots formed in a classic manner. There is a side braid that goes into the bun as well. It just looks amazing overall.
Twisted Braids With Chignon
Another cool implementation of a chignon, this cool hairstyle boasts of the twisted braids that go swirling towards the back from each side of the head. The chignon low down the nape looks amazing.
Twisted Bangs With Knitted Bun
There are a couple of styling elements in this look. The first is that twisted bang at the front that gives it all the elegance and style and the second is the beautiful bun at the back. The bun is sort of knitted through and doesn't just look like an ordinary thing.
Updo Hairstyle With A Big Bun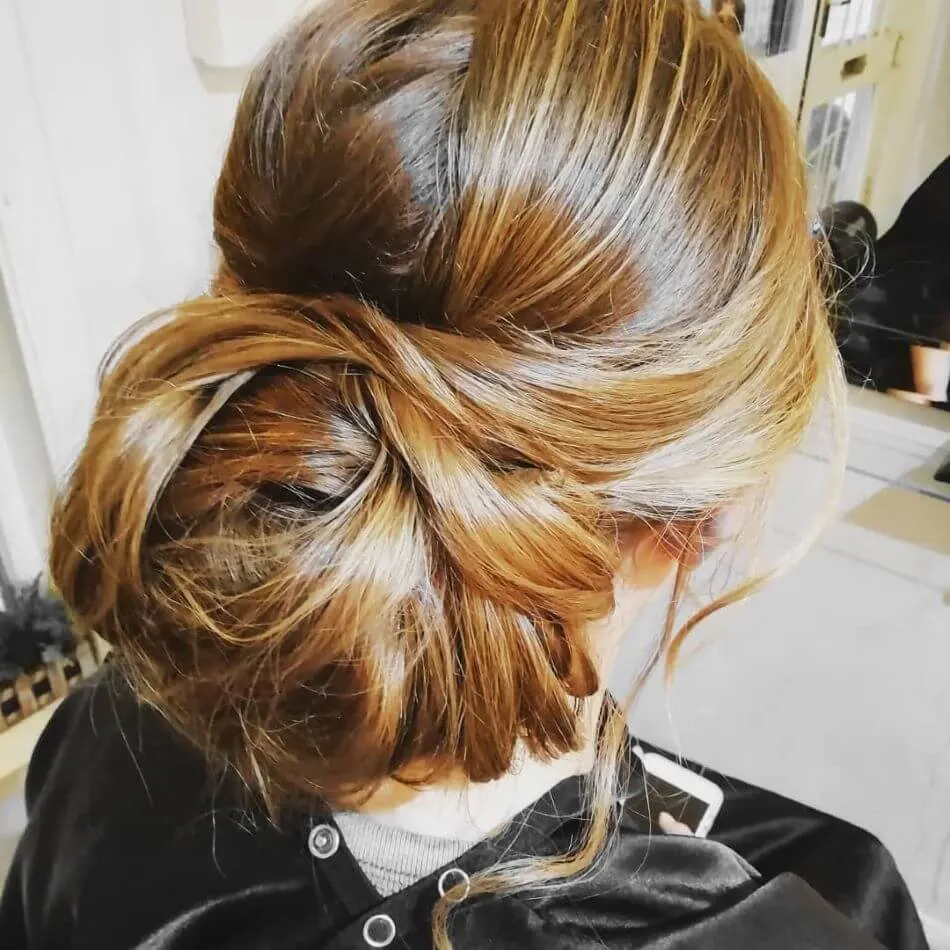 Take your long hair to a side and make them go swirling to the back where you can form a heavy hair bun that looks gorgeous. The fringe that falls over a side looks gorgeous. It won't take more than a few minutes to achieve this beautiful look.
Thick Rope Braid With Side Bun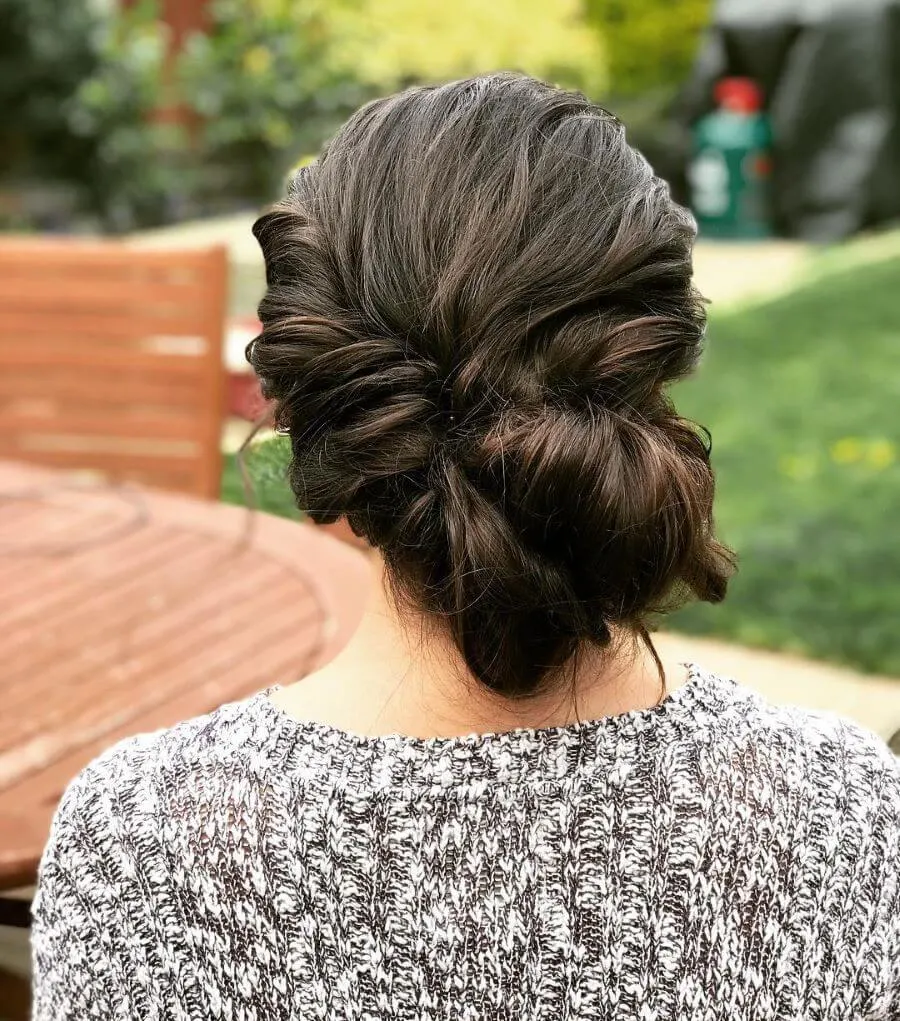 This gorgeous little updo works wonders for your style on any day. The hairstyle boasts of a thick rope braid that goes from the side right to the nape of the neck where it ends into a beautiful side bun. It's a perfect party style that creates gorgeous vibes.
Casual updos for long hair make an obvious choice on any day. You can style them with ease and they look classy and elegant while giving you a more organized and cool look. Choose your style from the variations above and grab the attention of everyone around you.