The variety in hairstyles for girls and women is immense and you can style it in whatever way you like on any day. Some are more on the casual side while others are exclusively stylish. If you're after a more chic and elegant look, undercut women hairstyles might be the way to go for you. You can come up with as many implementations of the undercut girl look as you might like and it all depends on your creativity.
Undercut Women Hairstyles Ideas For A Special Look
If you're looking for the undercut haircut girl that best suits you, here we have some cool ideas that you might want to consider.
Spiky Shaved Mohawk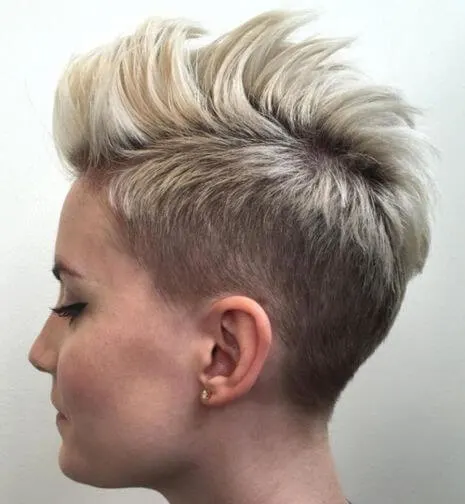 Mohawks have long been associated with boys but what do you say about this chic and stylish look for girls? Yes, it looks stunning and gives you a perfect low maintenance haircut. Leave the volume intact on top while trim the sides into an undercut to achieve a perfect style for the professional women.
Messy Bun With Braided Back and Undercut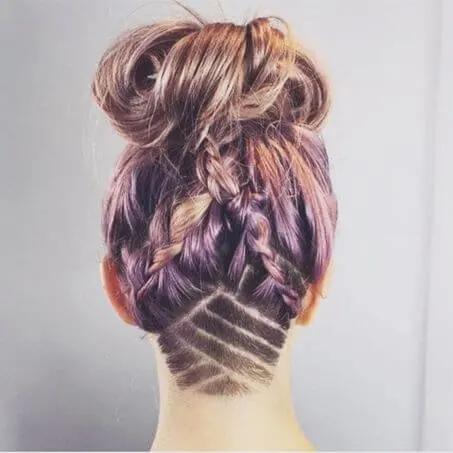 This stylish look comes with many style elements to it. At the back, the undercut design gives gorgeous vibes while the braids complement it nicely as they go merge into that messy hair bun on top. It's exclusive and it's chic!
Undercut With Kinky Volume On Top
For girls with naturally kinky hair, this beautiful hairstyle is the way to go. The undercut is achieved half way through at the back with a nice surgical design. The rest of the hair volume is taken up and formed into a high ponytail.
Undercut Web With High Ponytail
This is one special undercut haircut girl with a unique spider web design at the back. The hair on top is formed into a cool high ponytail.
Blue Haze Undercut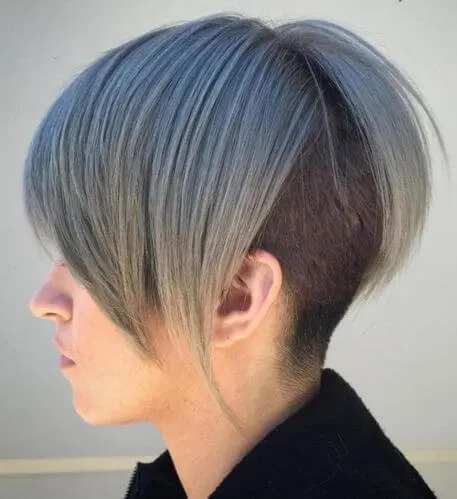 This beautiful hairstyle is about the color shade, a beautiful asymmetrical cut from the front to the sides, and that cool undercut towards the back.
Short Wavy Style With Asymmetrical Undercut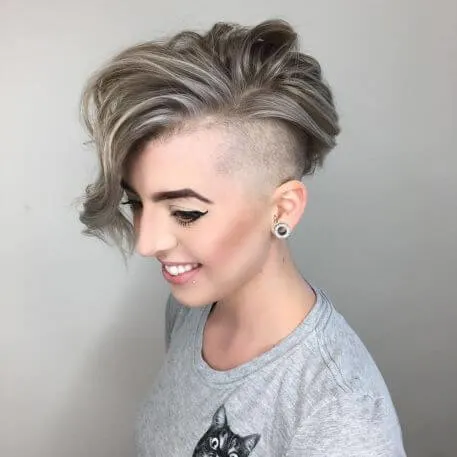 Short and wavy combined with the asymmetrical undercut always gives gorgeous vibes. The contrasting lengths really make a strong statement and so does that tinge of color highlights.
Boyish Undercut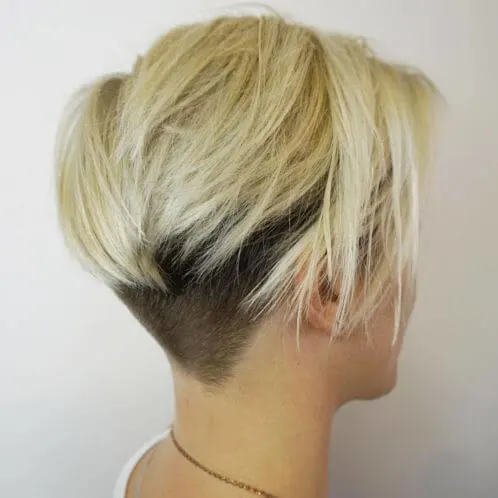 Want a chic boyish look? This undercut hairstyle is the perfect way to get that.
Asymmetric Undercut With Braid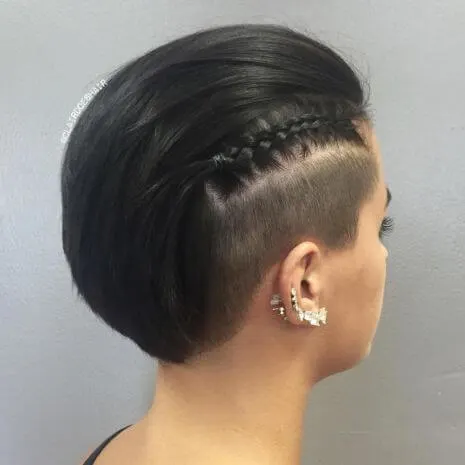 This asymmetric undercut boasts of a combed back look on top while there is nice little braid all along the side part. Looks gorgeous overall!
Long Hair With Undercut And Diagonal Braid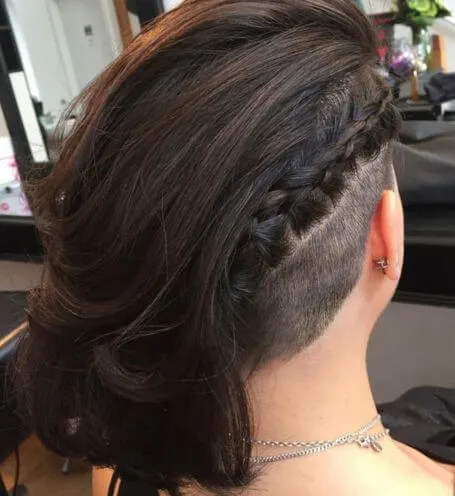 Always love it long on top? Give it a twist this time by combining long hair with an undercut on the sides and a nice diagonal braid just where the undercut starts.
Combed Back With High Ponytail And Undercut
Straight hair all combed back nicely into a high ponytail look gorgeous when combined with a chic undercut on the sides and the back.
Long Grown Cornrows With Undercut Design
It's a cool implementation of cornrows with beautiful undercut.
Spiky Rainbow Hairstyle With Undercut
If you've always adored a funky look, this spiky rainbow hairstyle with a chic undercut really makes a statement.
Short Bob With Low Undercut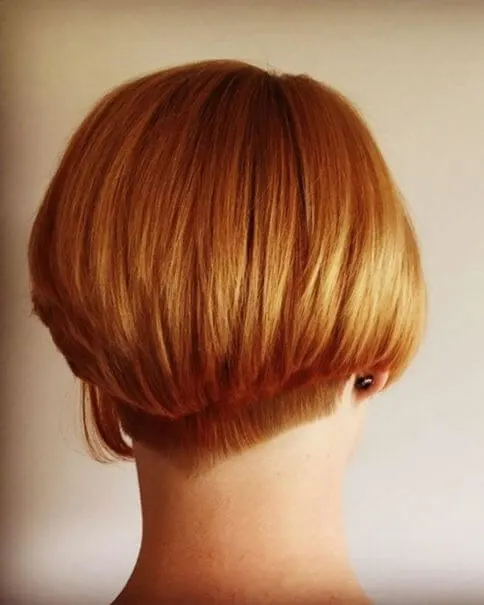 It's a perfect office look for working women to give them a stylish vibe.
Long, Curly Pixie With Undercut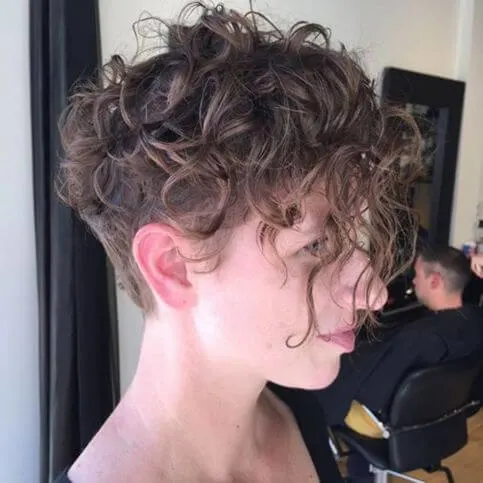 This pixie is a perfect implementation of messy and clean look.
Long Hairstyle With Wavy Tips And Undercut
Another hairstyle with contrasting lengths, the special look is achieved through those surgical lines made through the undercut on the side.
Geometric Shaved Undercut
It's a perfect look for professional women who want to make a solid statement.
Slicked Back Undercut
A perfect slicked back look, this one is complemented nicely by a clear undercut.
Combed Back Top Knot With Undercut
This really is a chic look for a casual day!
Long Side Swept Hairstyle With Undercut
For little girls who always adore length and want to go funky at the same time, this hairstyle really makes a perfect choice. The length on either side is curled nicely with a curly iron and given a tinge of color too.
Get one of these amazing undercut women hairstyles now and make a statement. A chic undercut girl look is all you need to get a confident start every day!