Classic haircuts aren't always outdated. Yes, there are so many cool hairstyles that have been around for years and are still relevant in today's modern times. Pompadour is one of these popular kids haircuts and even boys can find this hairstyle good enough for them. Want to take things a step further? Try your luck with the Pompadour fade haircut as it creates an even better look overall. In fact, it's among the most versatile looks you can try these days as well and it gives you a lot of room to experiment. You can experiment with a typical pompadour in whatever way you like. Here we have some cool hairstyle variations that you can try this year.
List of Best Pompadour Fade Haircuts in 2023
A cool stylish Pompadour on top and a nice high fade on the sides, this beautiful look speaks volumes of its style. A nice combed back touch is given to the hair at the front and it looks gorgeous.
If you are looking to try out the classic pompadour with a whole new touch of style, this is the hairstyle you'd want to consider. A hard fade on the sides and the back, the hairstyle boasts of some volume up top. It really looks gorgeous overall.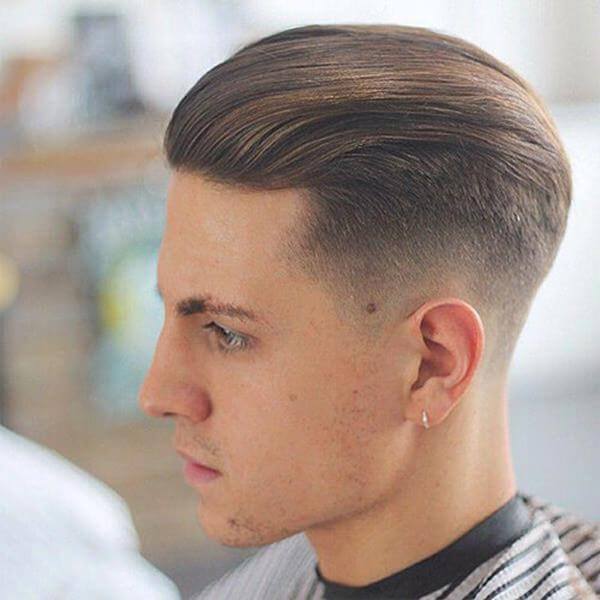 For a classic old-school vibe, this beautiful hairstyle makes a perfect choice. The hairdo boasts of a wavy pompadour puff on top and a nice side parted look with a taper fade on the sides. Overall, it looks gorgeous and the hairdo makes a perfect choice for any occasion.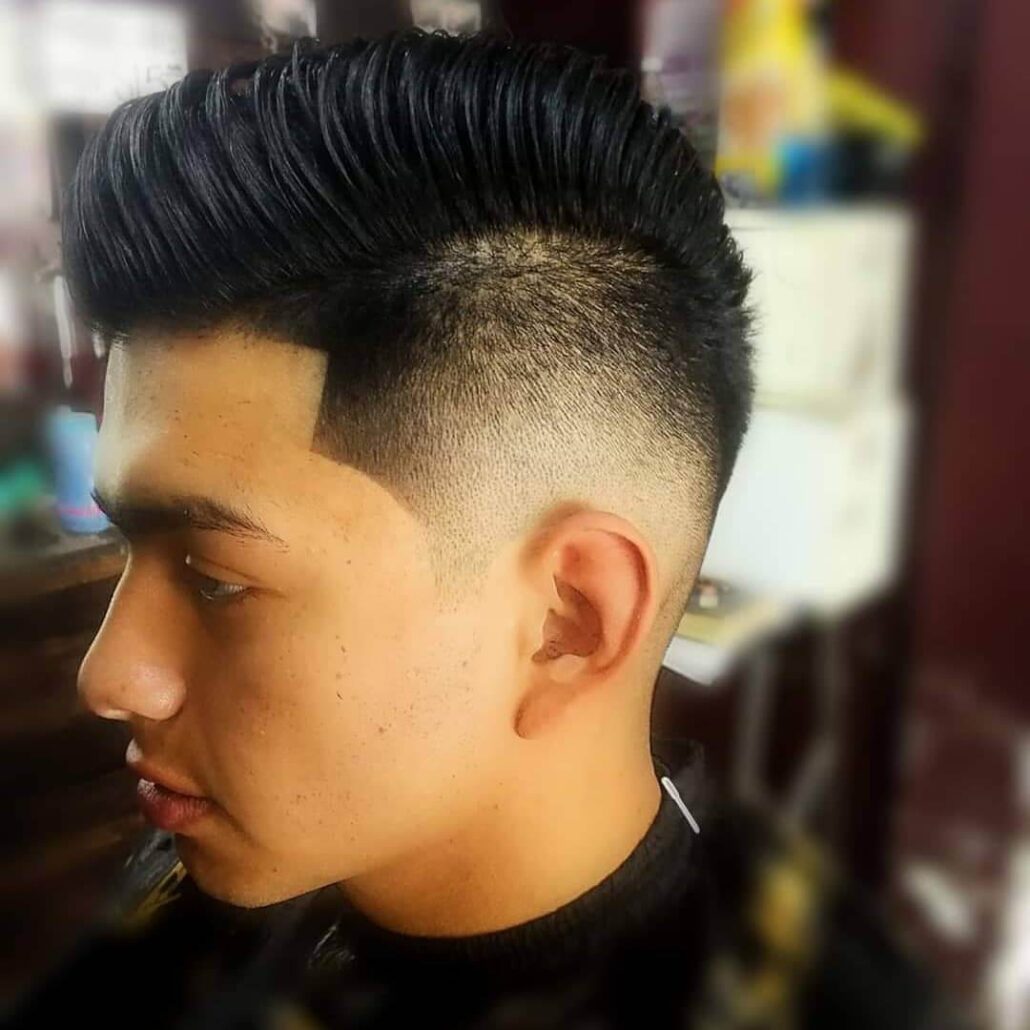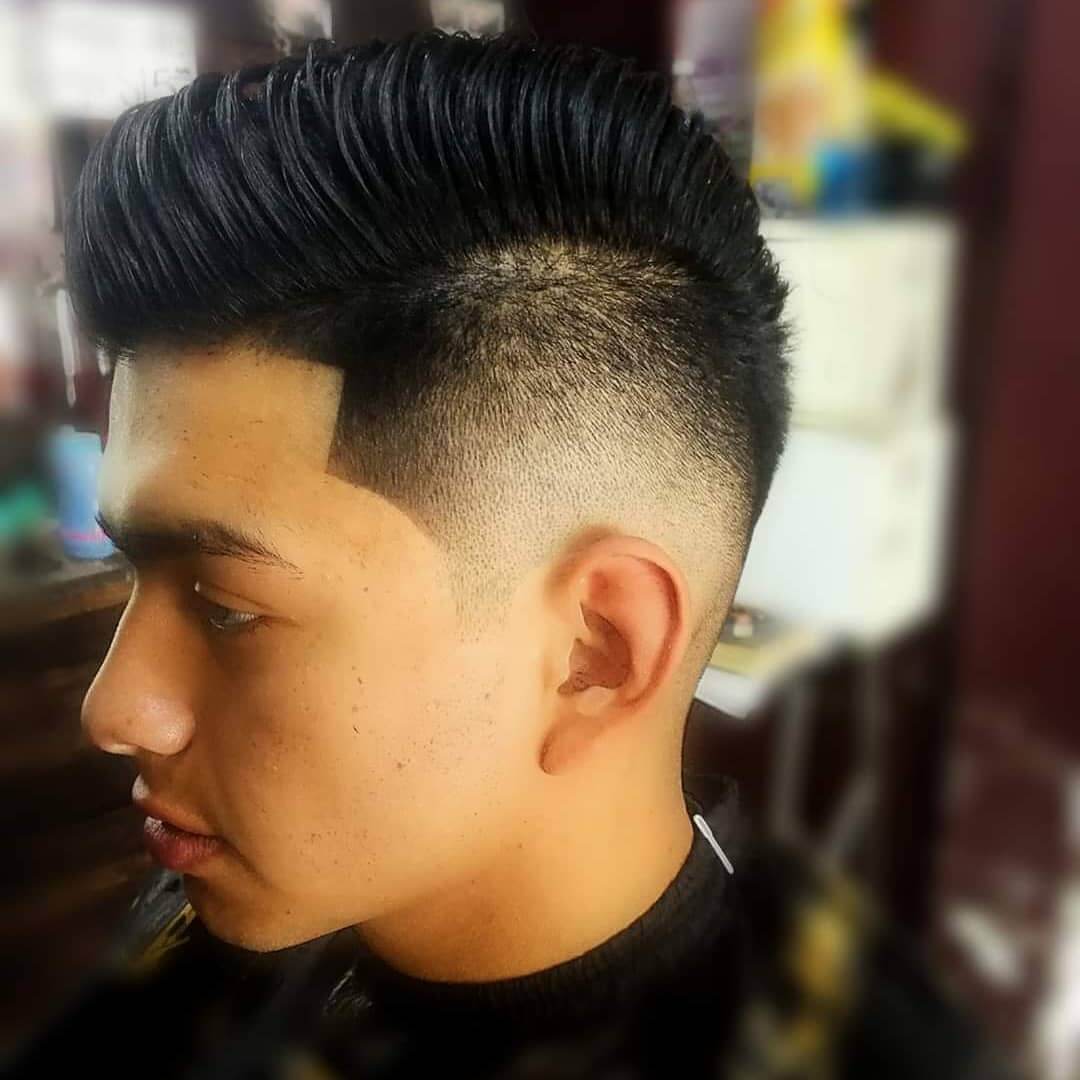 This is a cool Pompadour hairstyle that boasts of an undercut fade on the sides. The stylish looks on the side make the skin show up as well. The hair on top looks cool with a classic Pompadour puff.
If you are not interested in keeping the hair too long and still want to achieve a Pompadour style, this short hair pompadour would make a perfect choice for you. The fade on the sides blends nicely into the entire look and it is just amazing overall.
This is a cool classic pompadour hairstyle that is achieved with medium-length hair on top. The hairstyle looks gorgeous with an angled fade on the sides. A nice side part adds a bit of definition to the hairstyle.
Source
This gorgeous Pompadour hairstyle variation would do wonders for anyone on any day of the year. The hairstyle boasts of medium-length hair on top and balances it out with skin-faded undercut style. The combed back puff of the pompadour imitates a typical combed back hairstyle.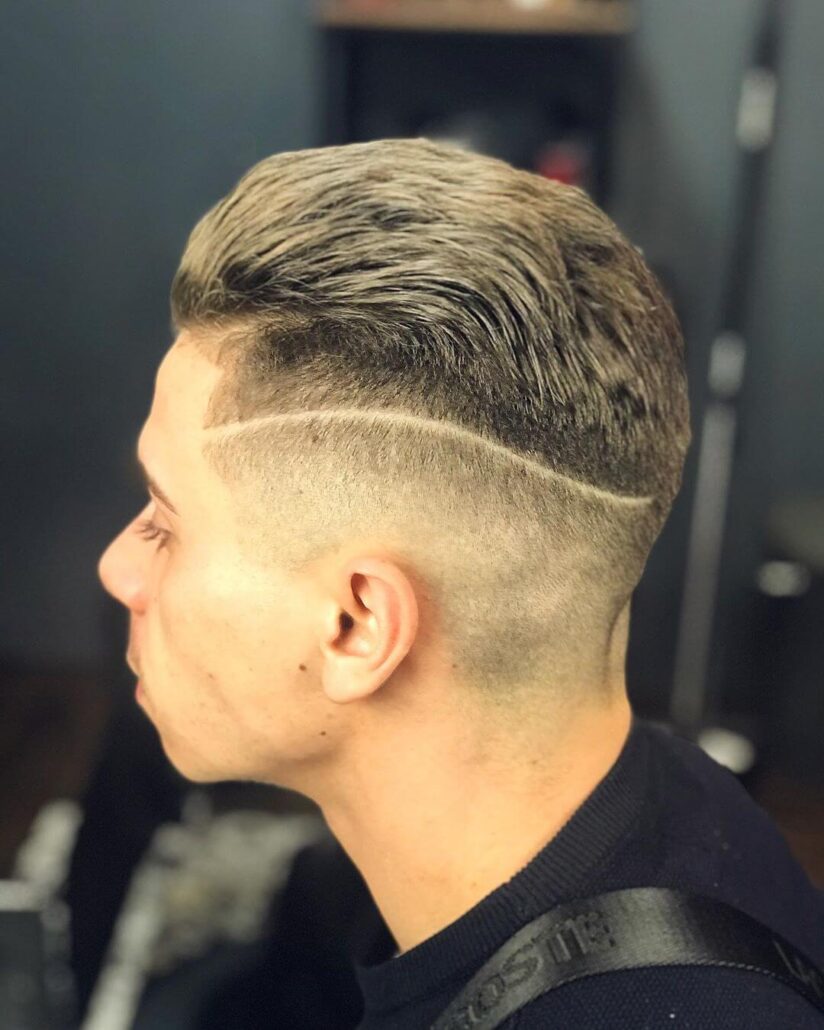 This cool variation of the Pompadour haircut combines a high fade with a combed back look. An X-factor is created with that wavy surgical line that goes along the temple and creates a unique and gorgeous look.
This beautiful variation of the hairstyle looks amazing with some length on top. In fact, it has two contrasting lengths with very long top and skin faded undercut on the sides. You don't see many Pompadour styles like this but if you are planning on something more extravagant then this hairstyle would do nicely for you.
If you are looking for a more stylish, yet classic, hairstyle then the Pompadour fade haircut can make a perfect choice. The hairstyle delivers its own unique vibe and really looks gorgeous when worn on any occasion. The hairstyle makes a perfect choice for both formal and casual settings.