New hairstyles come and go every year and you have to do some serious changes to your styling for sporting a cool new look. It is important that you try new hairstyles for girls every season and sport a style that looks vibrant and elegant. There are many cool winter hairstyles trending these days and you should pick a few of them to try this season.
Winter Hairstyles 2020 For A Stylish And Trendy Look
If you have long been looking for some of the best girls hairstyles, we have shortlisted some of the best options for the winter season. Try a few of these to light up your dark and gloomy winter.
Long Open Layers With Central Design
You might have tried many looks this season, but this cool hairstyle is easy, stylish, and elegant. All you have to do is to create that unique part in the center to form a cool hair design. Leave the rest of the hair open and layered and it makes a perfect style statement.
2.      

Messy Combed Back With Undone Side Braid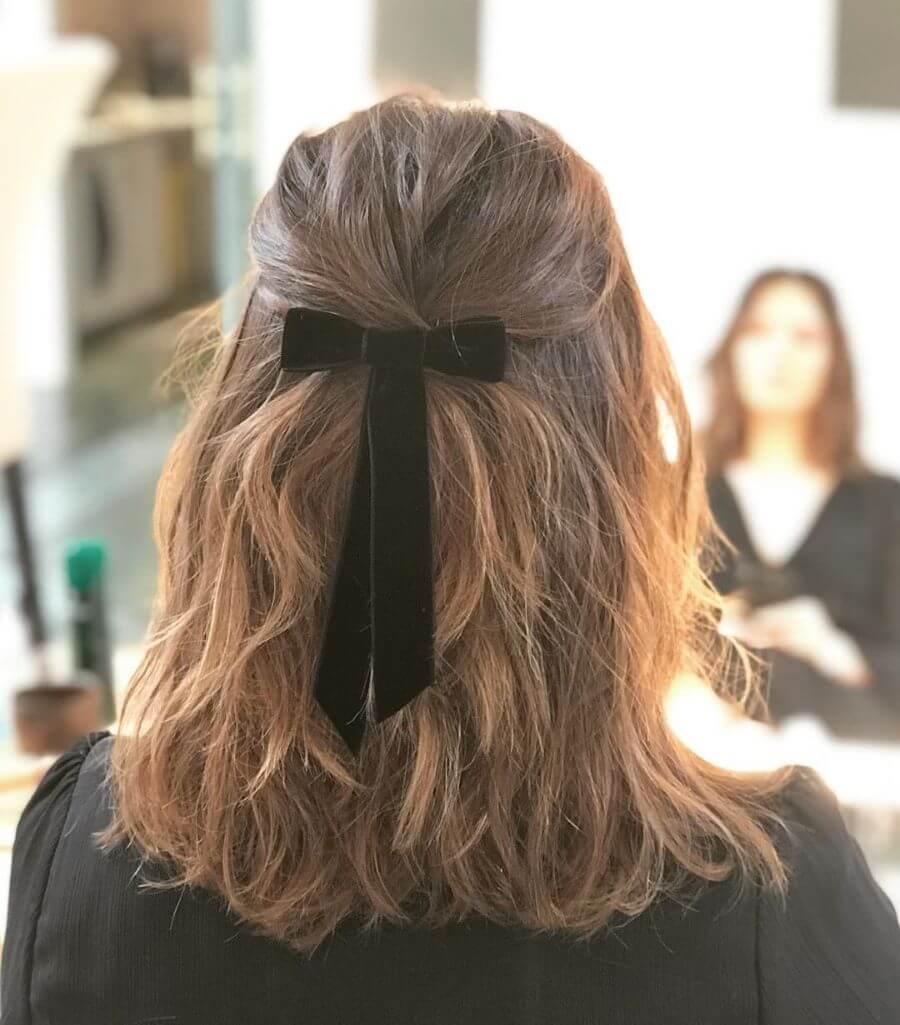 Instagram / @streicherhair
Combed back hairstyles are always great to sport. However, you can achieve a cool new look this winter season by adding an undone side braid to the mix. Secure those messy and wavy locks with the help of a ribbon accessory at the back and it completes the look in style.
3.      

Undone Ponytail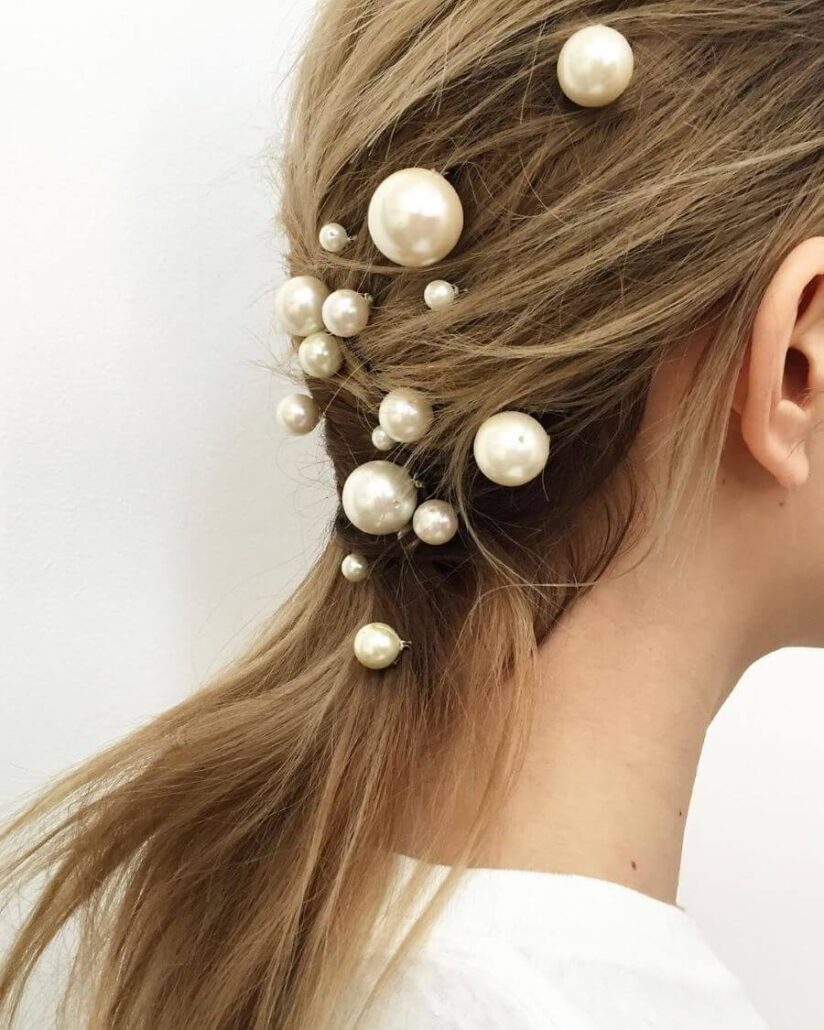 instagram / @allenthomaswood
Just as the name suggests, it's a carefree undone look. Just comb it back and form it into a casual ponytail with lots of beads and pearls to accessorize the style. It's stunning!
Ribbon Ponytail
Source: Damsel
Bring all the volume back and form this cool winter hairstyle by securing the ponytail with the nice ribbon accessory. The hairstyle looks amazing overall.
Banana Bun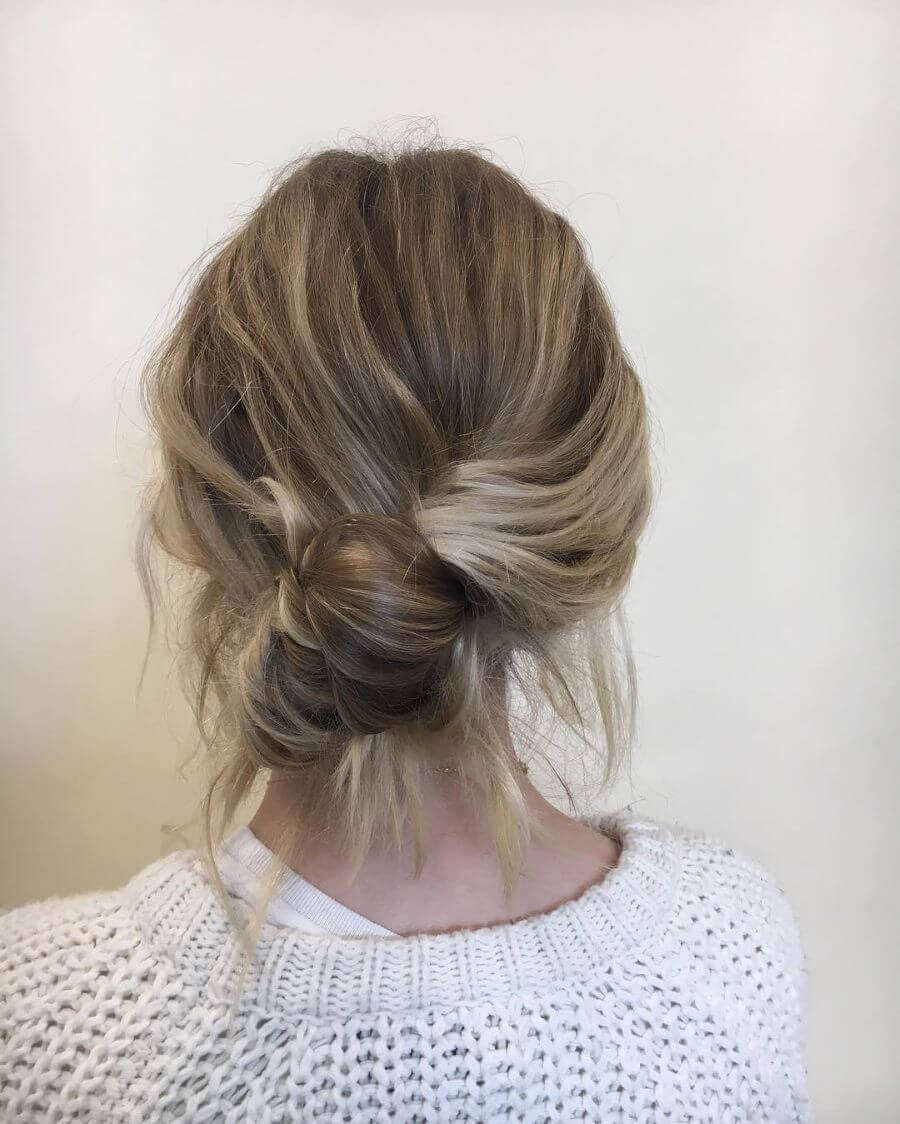 Source: @jennychohair
Another carefree winter look, this hairstyle is all about that unique bun formed at the back while keeping the hairstyle slightly messy. It just looks gorgeous.
Diagonal Braids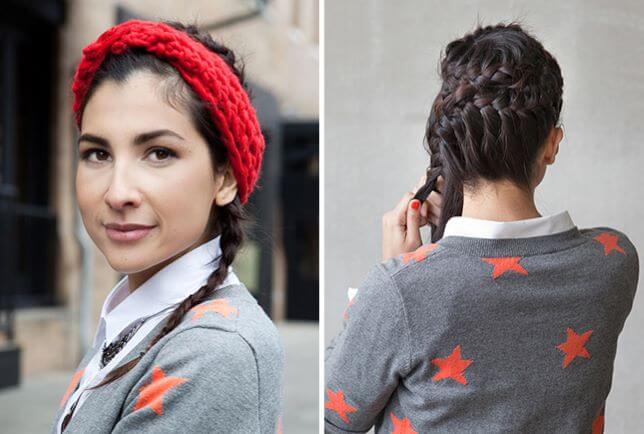 Braids always make a cool and organized winter style and it's so versatile that you can achieve the look in whatever way you want. Just have a look at this beautiful diagonal braid. Secure it to a side and let it fall over the shoulders. Add a colorful accessory to light it up further.
Side Parted Hairstyle With Voluminous Waves
This look is pretty simple to achieve. Just add a tinge of color, create a side part, and add some loose waves towards the tips. Let it all open and walk in style.
Swirling Braid With Low Ponytail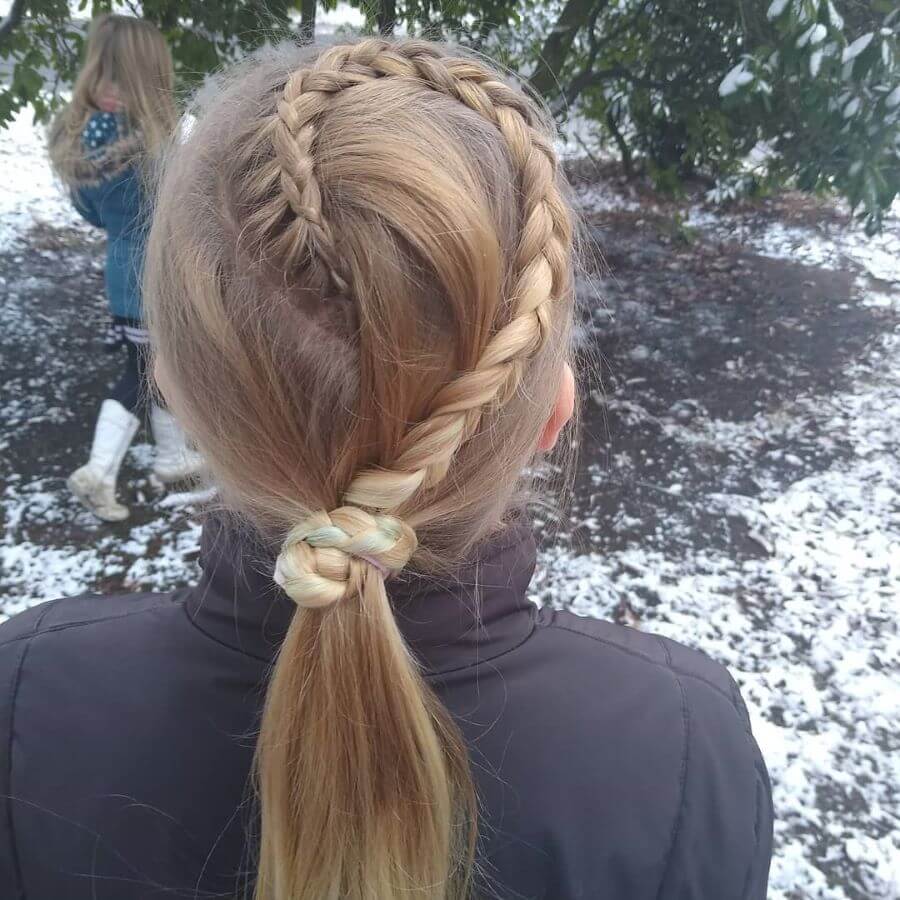 This is a chic hairdo and it makes all the positive vibes. Give it the impression of a side-swept look and start braiding at the crown before making the braid swirl around the head and go all the way back. Secure it low at the nape and form a cool ponytail.
Thick Fishtail Braid With Side Bangs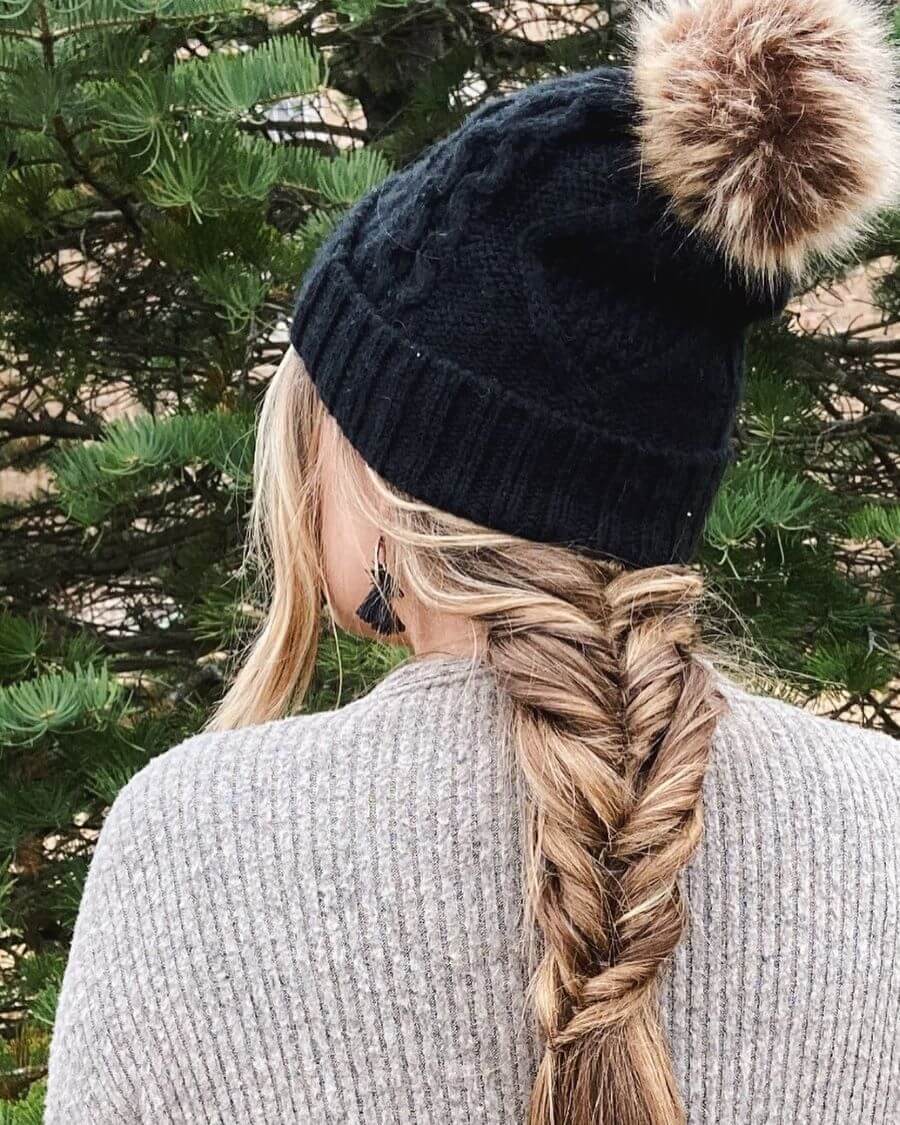 If you have long voluminous hair, a fishtail braid makes an obvious choice for you. Style it with a cool side bang at the front and add a cool little cap on top to complete a fashionable look.
Colorful Cornrows Braids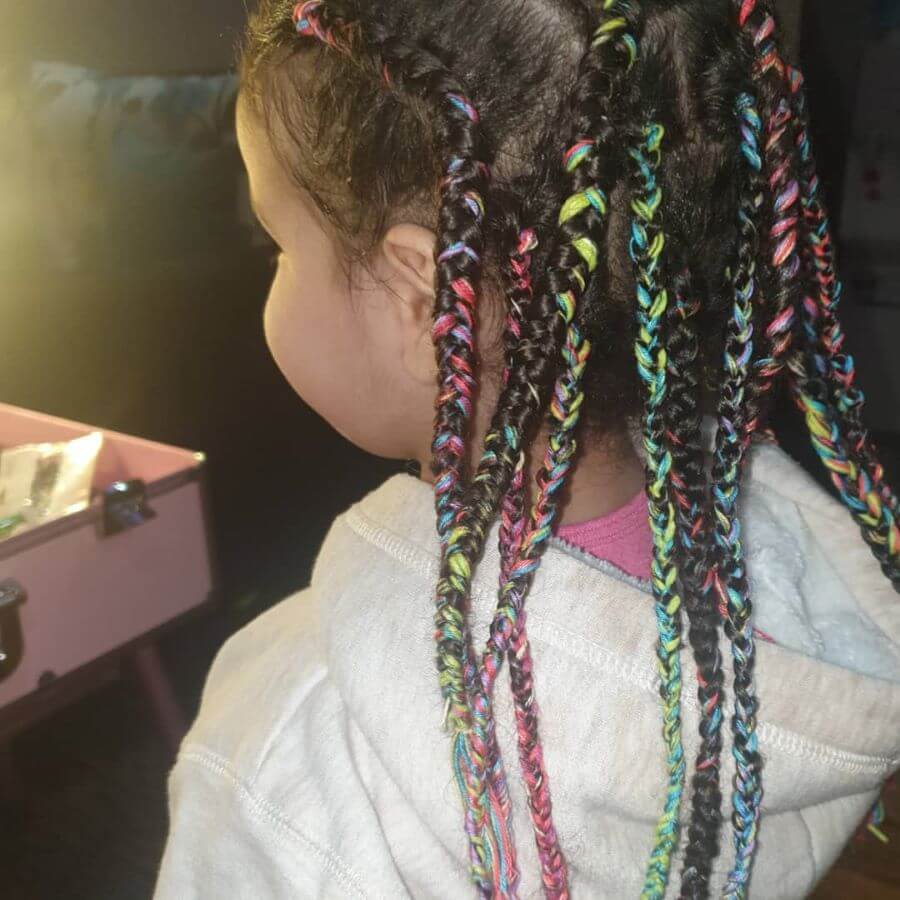 Cornrows make a cool choice for girls with kinky locks but even if it's slightly curly, you can form cornrows while letting them leave the head to form braids at the back. Add colorful ribbons to it and it will look gorgeous on a casual day.
Messy Long Waves With Thin Fishtail Braid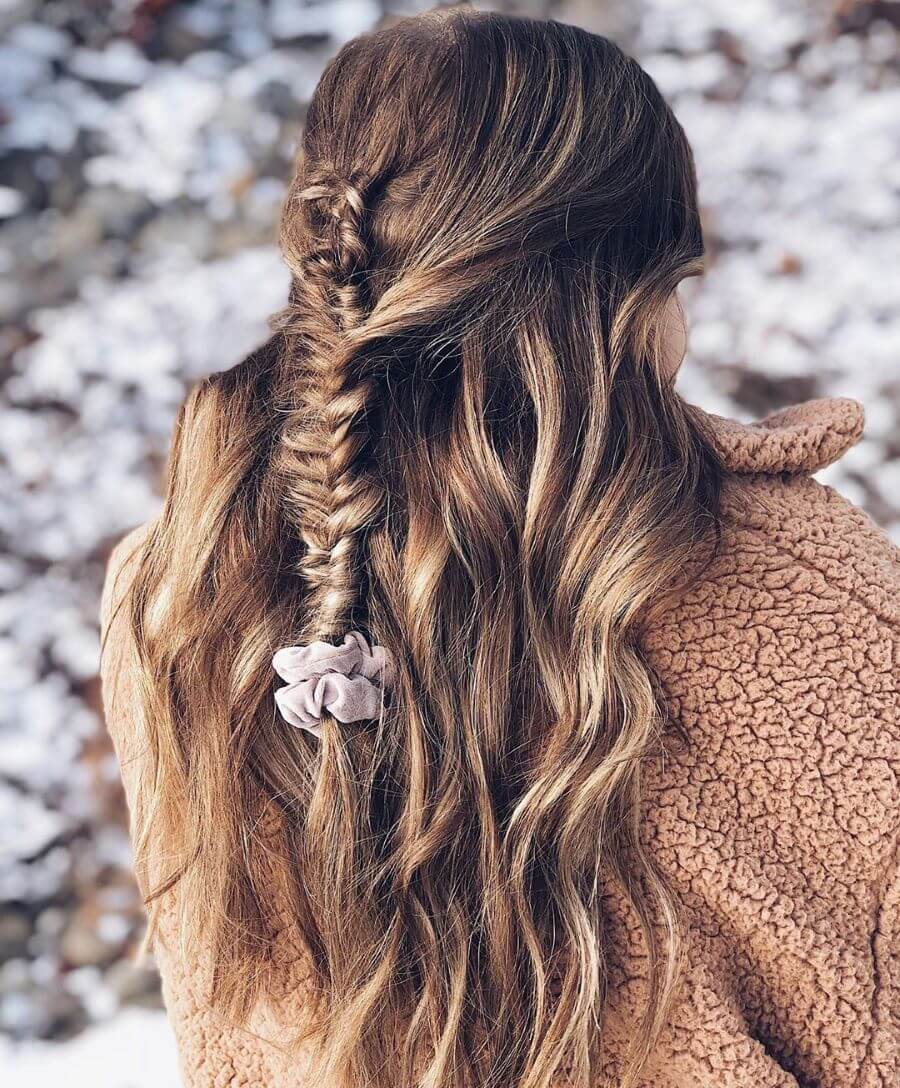 Loose Pigtail Buns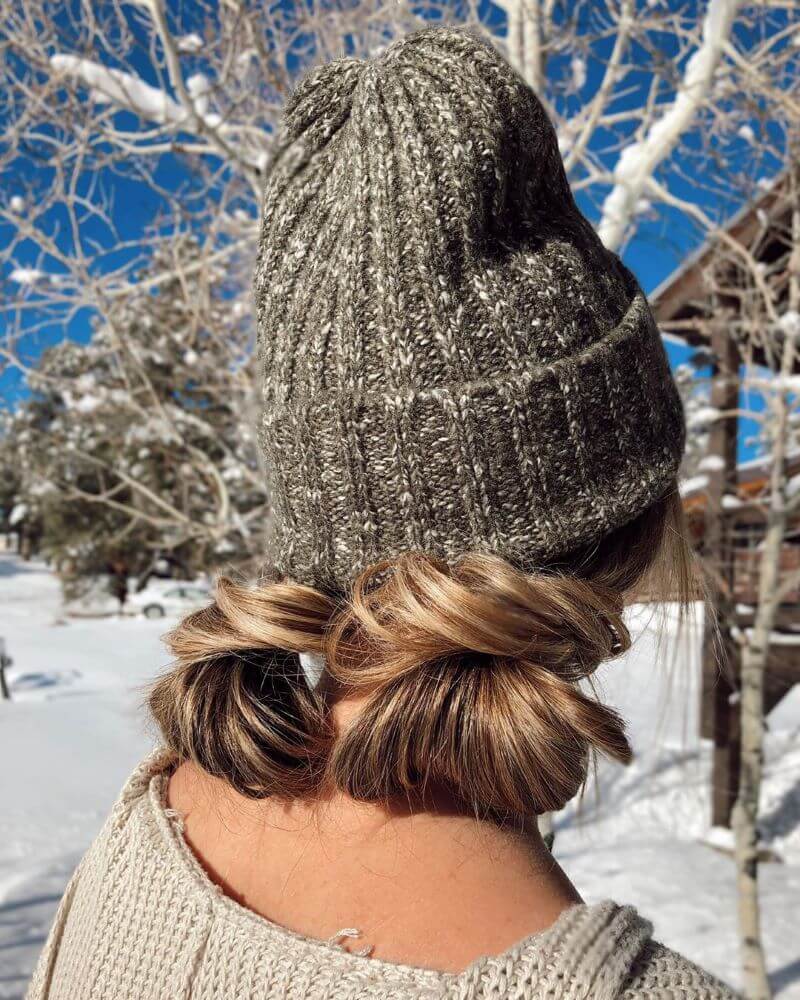 So, pick your favorite winter hairstyles from the list and carry yourself in style at all those special events and parties.