You have to be cautious when you are choosing girls haircuts and it can't be stressed more when it comes to toddler girl haircuts. You must practice caution so that you can come up with the best hairstyles for girls that they can achieve for all sorts of occasions and can still flaunt in their casual routine. Fortunately, there are many such hairstyles that give you all the versatility you need.
Toddler Girl Haircuts For Cool And Stylish Looks In 2023
This year, we are all set to see some of the most amazing hairstyle variations for girls. Many beautiful hairstyles will be good enough to be sported by your little toddler too. Depending on her hair type and facial features, you can pick some of the beautiful hairdos from the list below.
1.

Toddler Girl Haircut For Curly Hair
Source: Unsplash
Unfortunately, toddlers don't always have the luxury of long hair but you can always style their hair to perfection by keeping them short. A bob hairstyle look is very popular among the short hairstyles for girls. What's even better is that you can achieve this look with her nice, curly locks too. Just keep it to Bob hairstyle length and let the messy curls fall over to the sides. It looks gorgeous with a nice little hair accessory added to the mix.
Short Bob With Bangs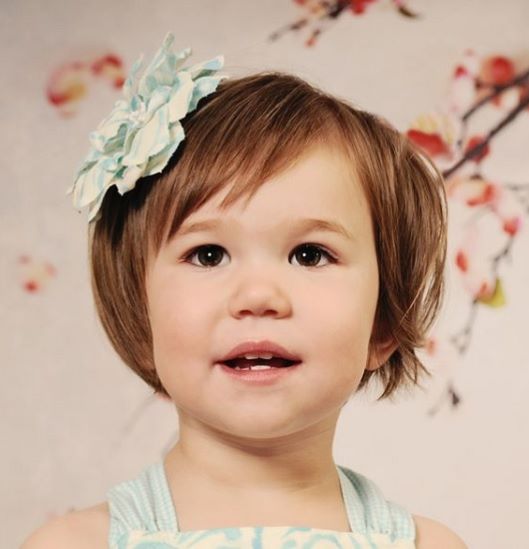 A perfect bob hairstyle variation, this beautiful hairdo looks as cool as it can get. It is given a little side-swept touch with frontal bangs going to a side and meeting the rest of the hair. A nice little accessory on top will make it look even better.
Single Side Ponytail
Image: Shutterstock
You can't find a toddler girl hairstyle as simple as this one. It doesn't need any styling at all and will require you to simply take all her hair to a side and secure it into a nice and long ponytail. A bit of twisting and it will look gorgeous.
4.

Side Swept Bob With Curly Back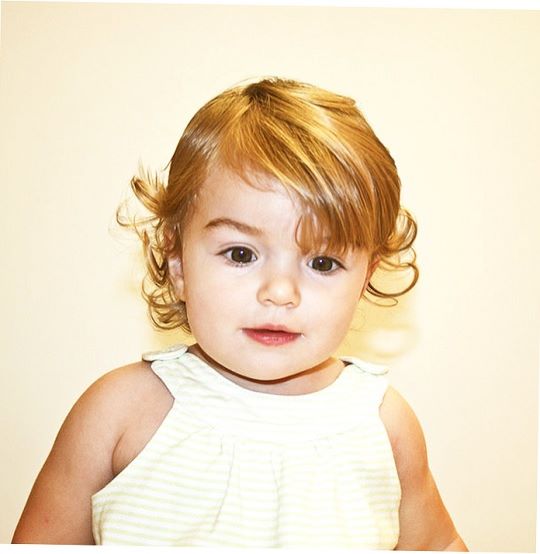 This is a beautiful bob hairstyle variation for girls with blonde or golden hair. The hairstyle boasts of a nice side-swept look and has beautiful curls at the back. It's a chic look and makes a perfect hairstyle for special occasions.
Short Bob With Curly Twists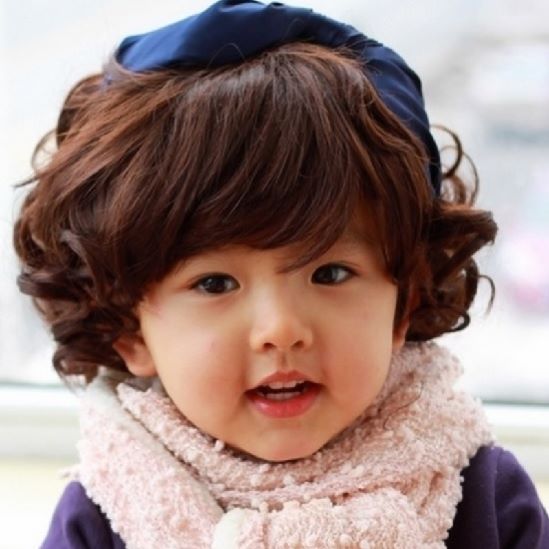 Short bob hairstyles can have many different variations. Have a look at this beautiful style that boasts of cool curly twists at the tips and some serious volume on top. The hairstyle looks just amazing.
Loose Braided Hairstyle With Clip Accessories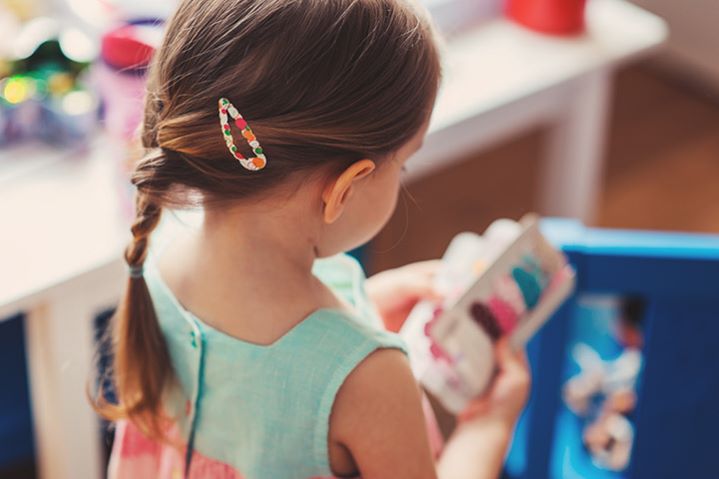 Image: Shutterstock
For a cool and simple look, this is one of the best toddler girl haircuts. The hairstyle boasts of a simple combed back look and is braided into a loose braid at the back. Secured with the clip accessories, it looks just amazing.
Boyish Bob Haircut
This bob hairstyle variation reflects more of a boyish look and is perfect for girls who prefer to get a boyish feel more than anything else. It's a simple bob haircut with sides trimmed shorter to give it a boyish touch.
8.

Double-Side Buns
Image: Shutterstock
Pigtail buns have been quite a popular look to achieve for little girls but what if you can give it a little different touch by taking the buns a little down towards the sides. It's perfect! Style it with a center part and she can easily wear the cute new look to her school too.
9.

Short Hair Bangs with Messy Bun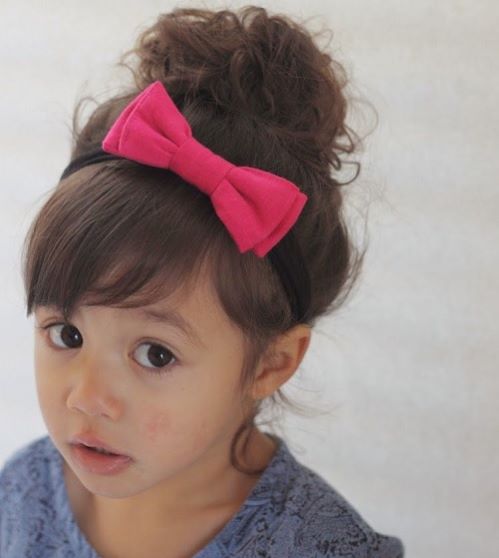 This cool look is perfect for parties and boasts of a nice and messy bun at the back while it takes the style further with short frontal bangs.
10.

Fountain Pigtail Hairstyle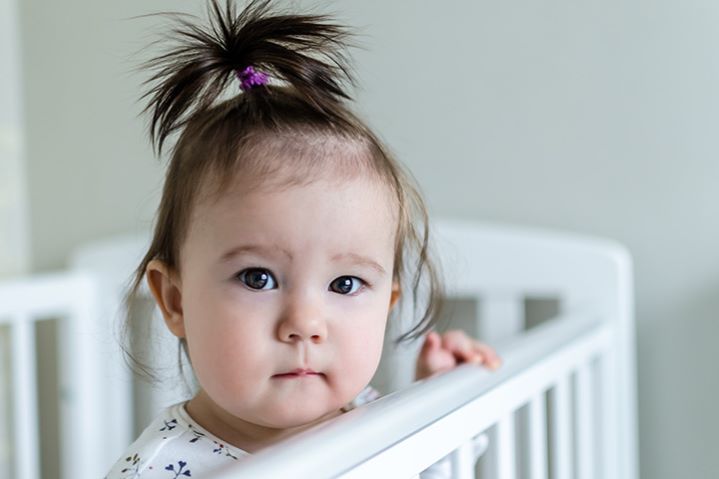 Image: Shutterstock
A simple hairstyle with a nice fountain pigtail on top, it looks gorgeous.
11.

Half Clipped & Half Fringed Style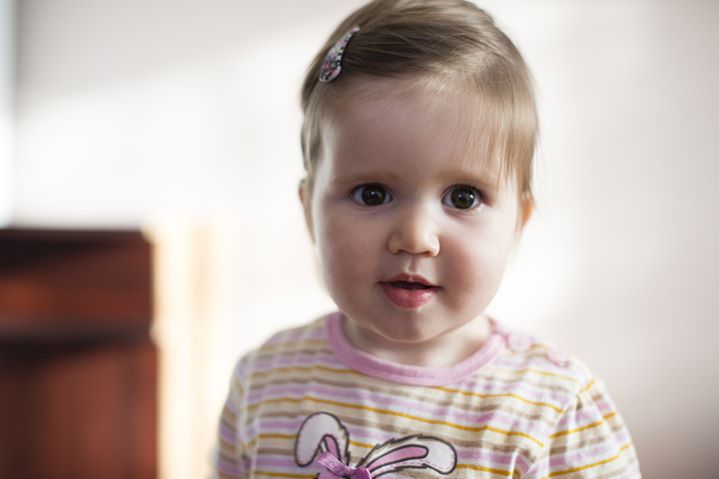 Image: Shutterstock
You can't create a look more sophisticated than this one for your little girl. The hairdo creates gorgeous vibes.
These toddler girl haircuts will be trending this year. Whether you want to keep it short or you're planning to grow her hair longer, at least one of these hairstyles is going to fit into your specific requirements. Make a pick and let your girl flaunt her beautiful new style.