We all want to ensure that our girls look the best and their hairstyles play an important part in the kind of looks they finally achieve. However, it's also a fact that we want some of the best low maintenance haircuts for our little girls make our morning routines less fussy.
To be fortunate, there are quite a few such hairstyles available today and once you have got your girl a perfect haircut, it doesn't require any more maintenance on a day to day basis for pulling off a perfect hairstyle.
You should be taking inspiration from the best roman hairstyles for girls that will give you a more authentic and unique vibe.
Here we have listed some of the best hairstyles that won't need any maintenance whatsoever on your part and even if they do, it won't be much. Let's have a look.
Lob Hairstyle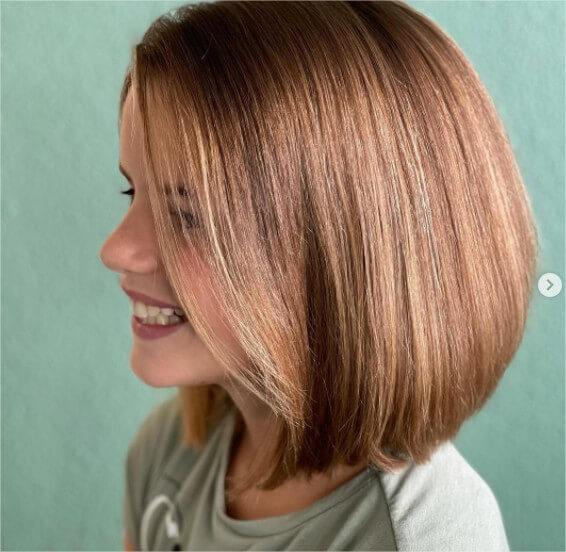 Lob has always been a stylish look to achieve for girls of all ages and it's quite low-maintenance haircut too. The hairstyle would be a perfect choice if you're interested in keeping her hair to medium length, which can be easily air-dried into something messy and chic.
You may even be able to style it with some loose curls using curling iron or can even use a straightener for keeping it all dead straight. The hairstyle is very low-maintenance and it brings out quite a feminine look despite having shorter hair.
The hairstyle is just perfect for girls who have naturally voluminous or wavy hair because it will keep the waves well under control.
With some cool styling options, it seems Lob hairstyle is going to be a perfect choice unless you're interested in something with zero maintenance.
Pixie Haircut
Another quite intimidating haircut for girls which requires very low maintenance, pixie gets it all too short and presents more of a boyish look with a little feminine touch. The hairstyle actually doesn't require any maintenance at all but will look a bit shocking initially.
Natural Pixie
Nevertheless, everyone will like the hairstyle and you won't have to get into the fuss of styling it out every single day. You may want to apply a bit of styling product on top or simply let your girl roll as she gets out of her bed.
However, it will still need a bit of trimming once every month. Go for this one to create a chic and beautiful vibe.
Trending Pixie cut
Long Bangs
Bangs have always been a simple and easy option to try out for adding some extra touch of style to your girl's hair while still keeping it low maintenance. You should be spot on, however, because some bangs may need just too much maintenance.
To be honest, long bangs are the way to go because they don't need as much maintenance as the shorter ones. Obviously, with short bangs you have to worry about things like weird textures, cowlicks, and breeze messing around.
On the contrary, longer bangs give you something quite simple to take care of as you don't have to get them trimmed too often. However, if you need to maintain some specific shape then you might be required to keep trimming them every month.
Otherwise, they can easily be classified as a low-maintenance haircut for little girls. You may even be able to learn how to shape them yourself too as it's not something too difficult.
Cute Bangs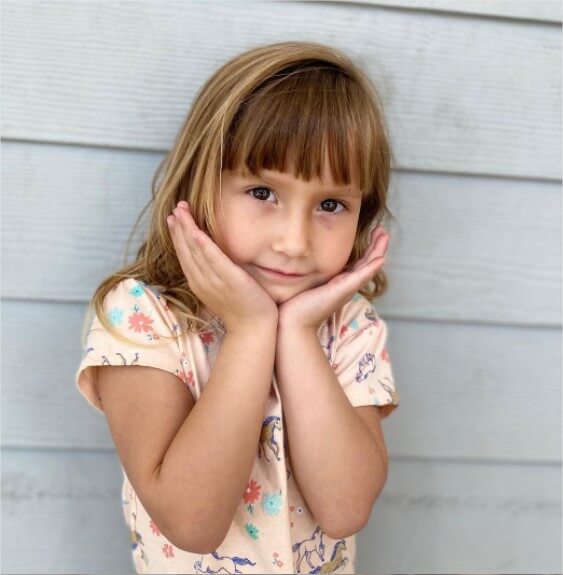 Swing Bob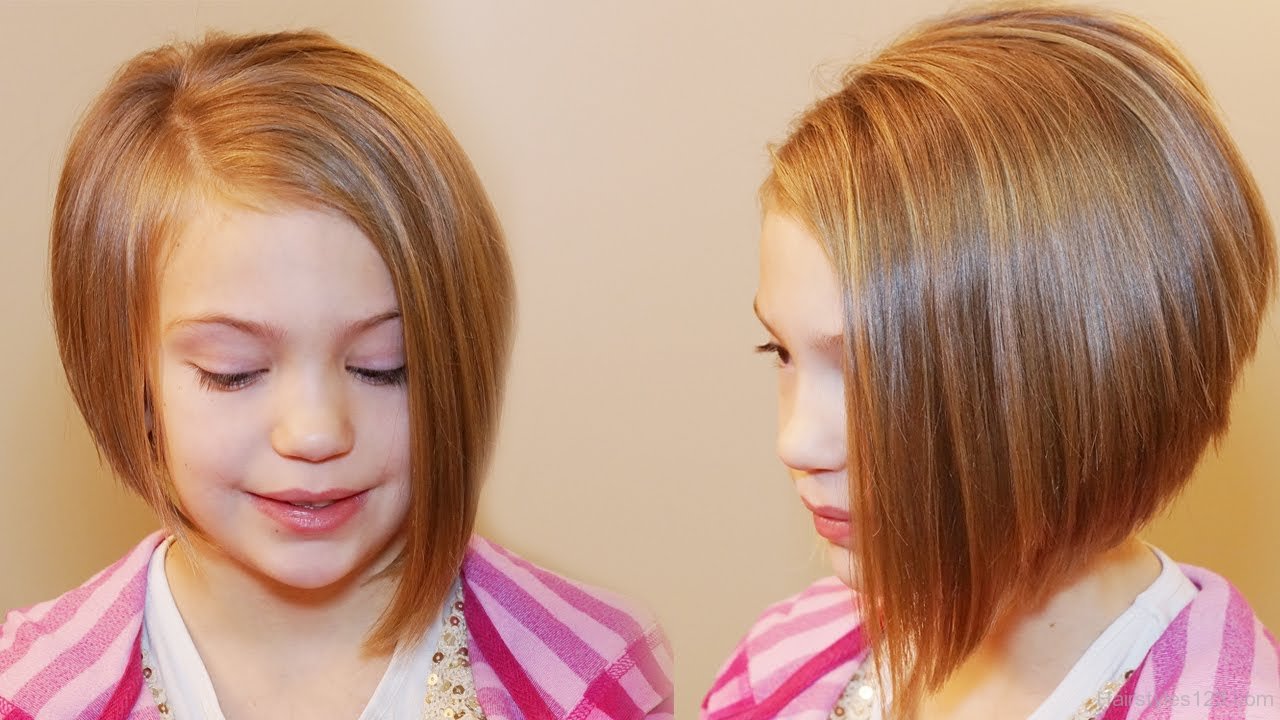 It's not only a beautiful, fun haircut, it can be managed quite easily as well. It is often recommended because of the flattering touch it has to it.
You can also achieve the look with a medium-length or short hair and it actually depends on how you'd want your little girl to look after achieving this hairstyle. So, it's quite pretty and it's versatile as well.
Undercut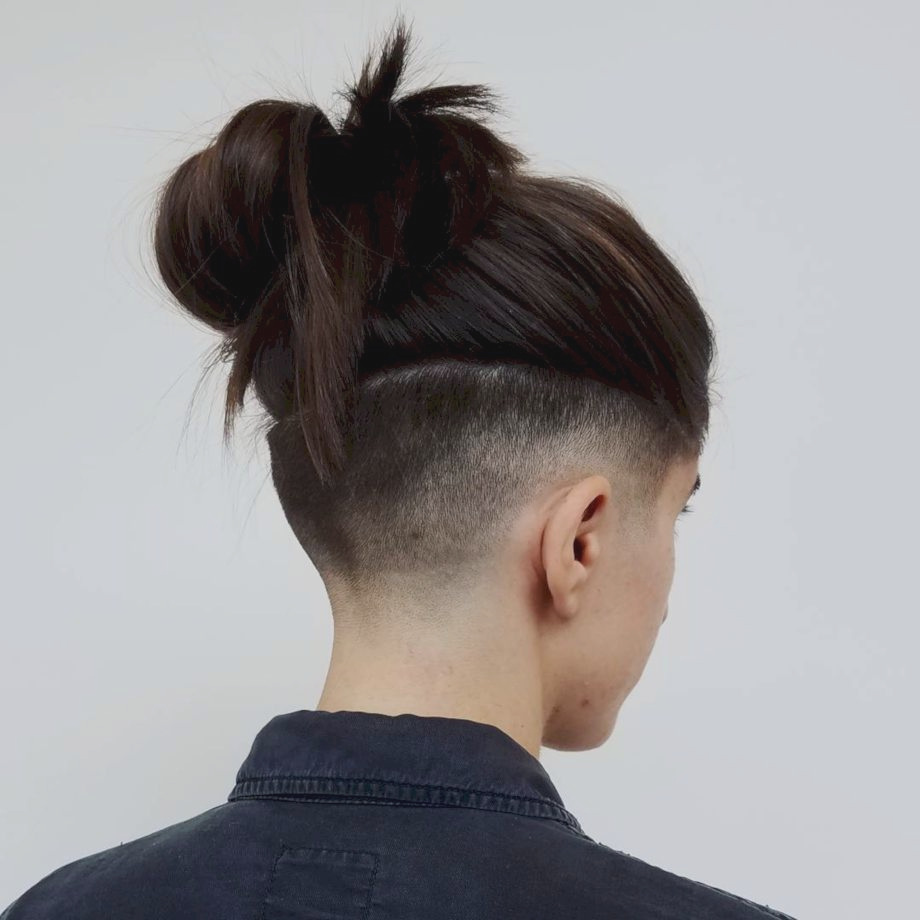 Undercut may be classified, generally, as a haircut for boys, but it is something even little girls can achieve as well. If you're interested in something edgy, which doesn't require too much of maintenance or styling every day, this hairstyle is definitely a perfect choice for you.
The hairstyle works fine with just about all the hair lengths. It may even take those low-key buns or ponytails up a notch. The low maintenance haircut only requires you to get it trimmed every now and then.
Your hair is always something which brings a feel-good factor with it. There are so many hairstyles for little girls which carry that factor with them.
But if you want less effort on your part, choosing from amongst the low maintenance haircuts above is definitely going to be the right choice for you. So, cut down on the stress and give your girl a confident feel.