You must have tried a lot of different hairstyles over the years but if you have always missed a perfect combination of elegant looks with a unique carefree style, the faux hawk hairstyle is for you. The hairstyle can be adopted in different cool variations and it delivers a unique and wonderful vibe any day of the year.
Short Faux Hawk Variations To Try This Year
Here we have listed some of the coolest variations of the faux hawk haircut that you can achieve with short hair. Let's have a look.
Undercut Faux Hawk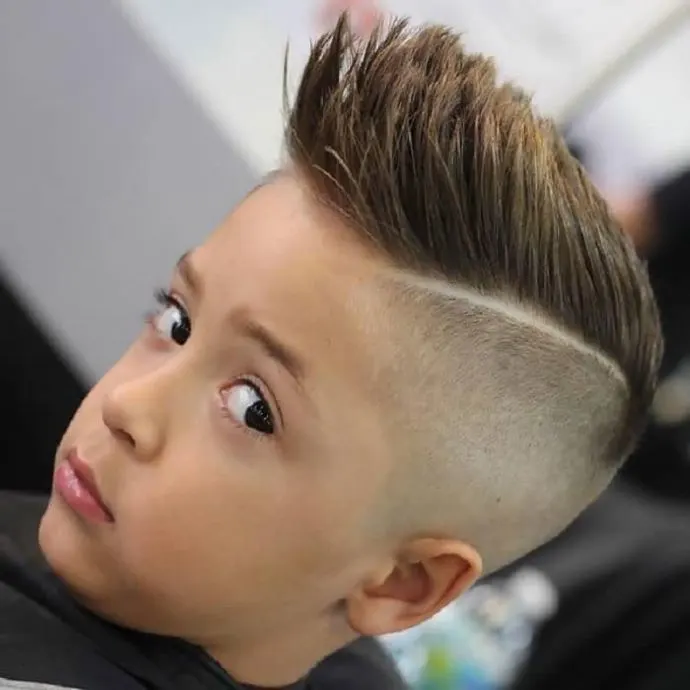 A typical faux hawk held flat on top with undercut giving a clear touch to the sides, this hairstyle is simple and elegant. It makes amazing vibes on any day and can be a perfect choice for boys of all ages.
Short Faux Hawk With Shaved Undercut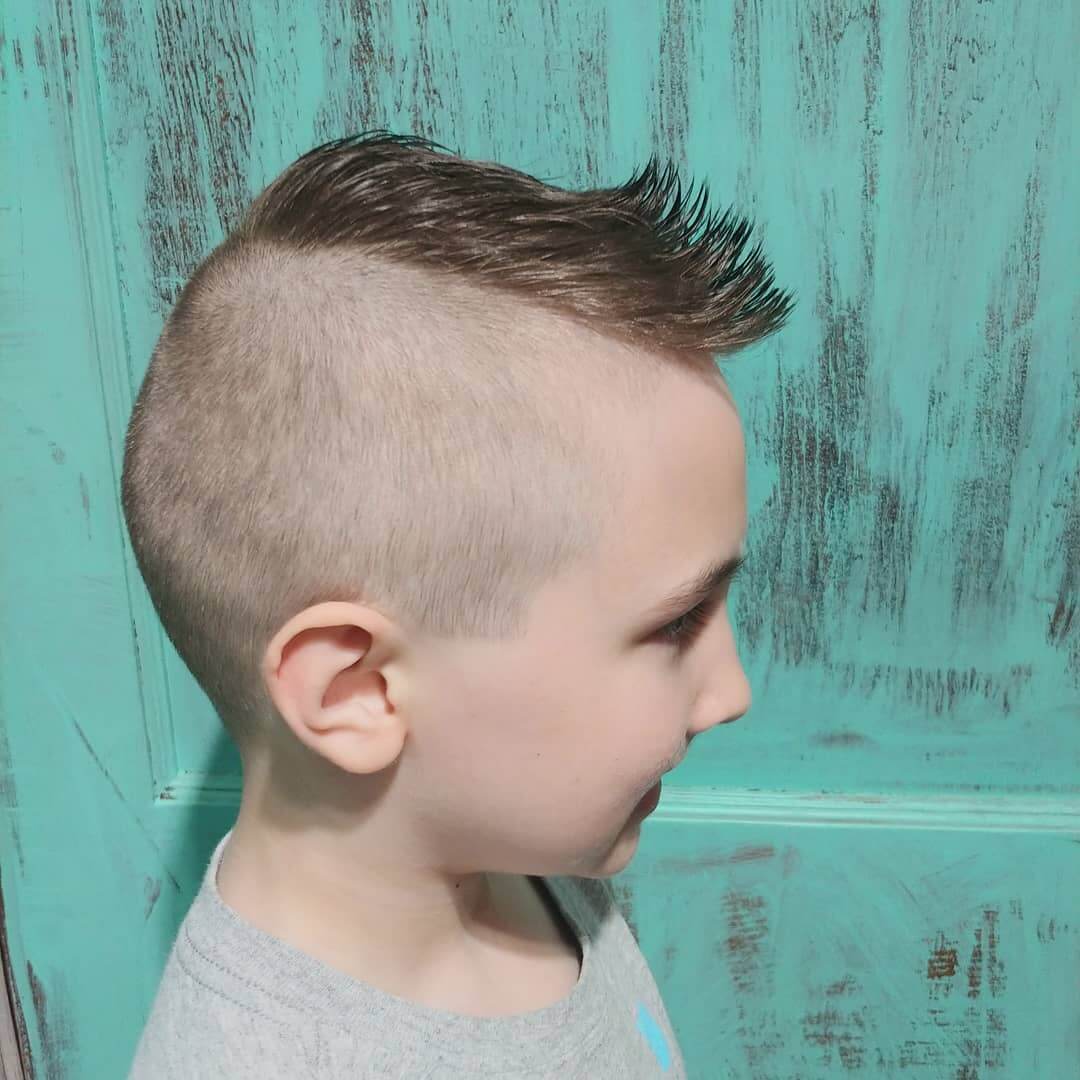 This beautiful hairstyle takes things to the next level by going for a shaved undercut on the sides. Let the skin see through and maintain a beautiful style on top. It will look gorgeous.
Forward Swept With Short Sides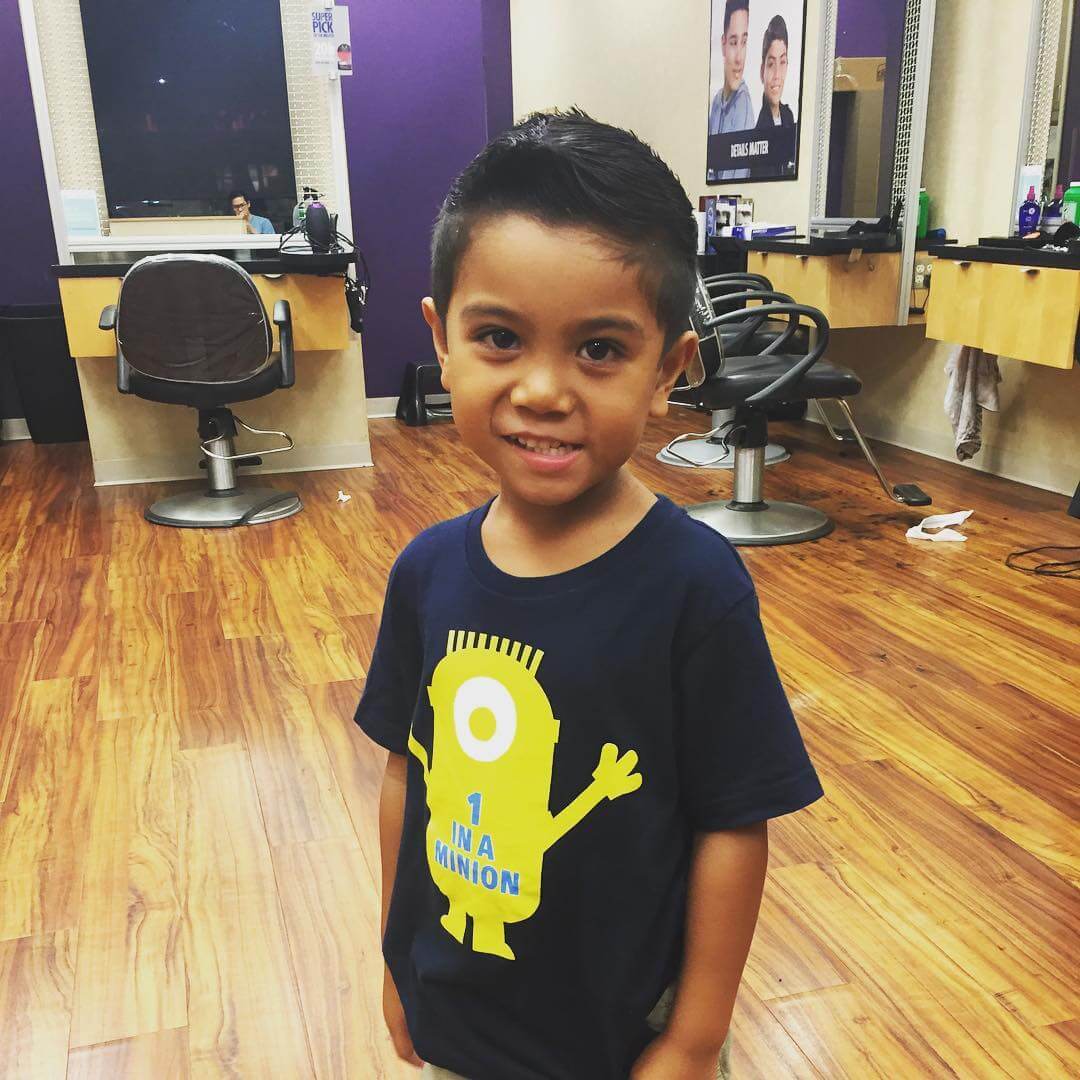 This beautiful forward swept look is just amazing. The hairstyle boasts of nice and short hair on top with everything swept forward and spiked at the front. Short sides blend into the look rather nicely.
Spiky Faux Hawk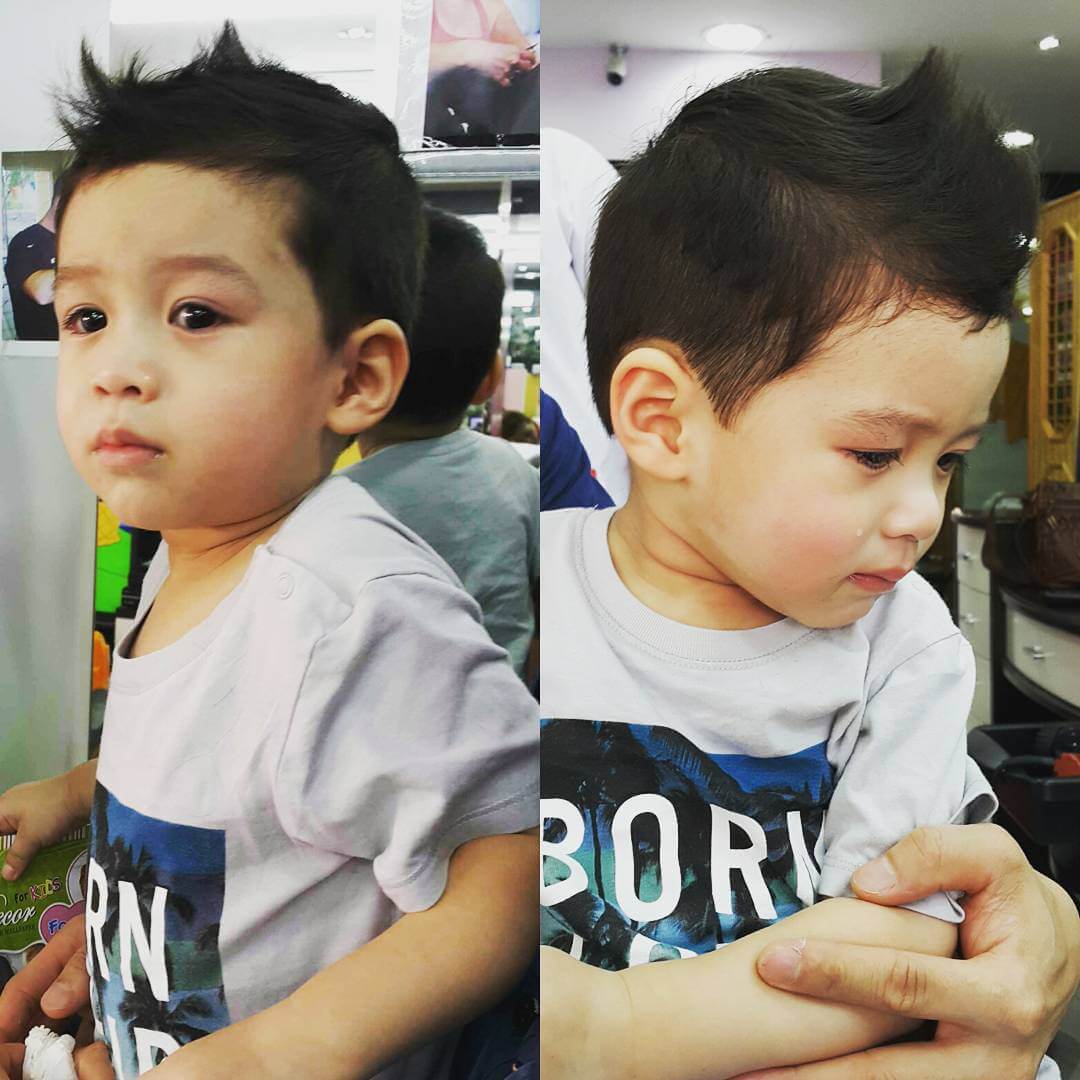 This cool variation of the beautiful look has something special about it. The hairstyle boasts of spiky hair on top and looks gorgeous. Sides are kept in proportion and are managed well.
Faux Hawk With Temple Fade And Tail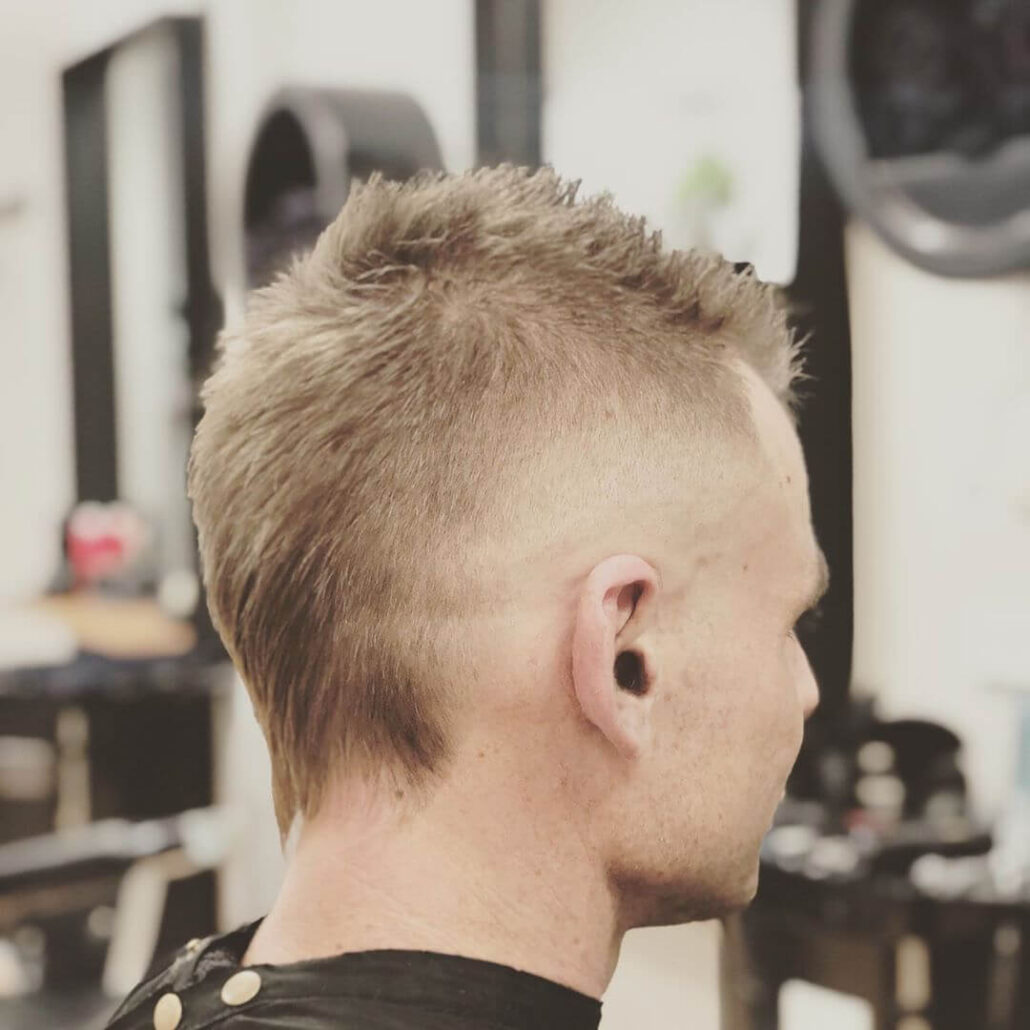 Another cool variation of the hairstyle, this beautiful look is achieved by keeping the hair very short on top and achieving a nice temple fade on the sides. The look is elevated further with the help of that little tail at the back. Overall, it just looks gorgeous.
Textured Top With Faded Sides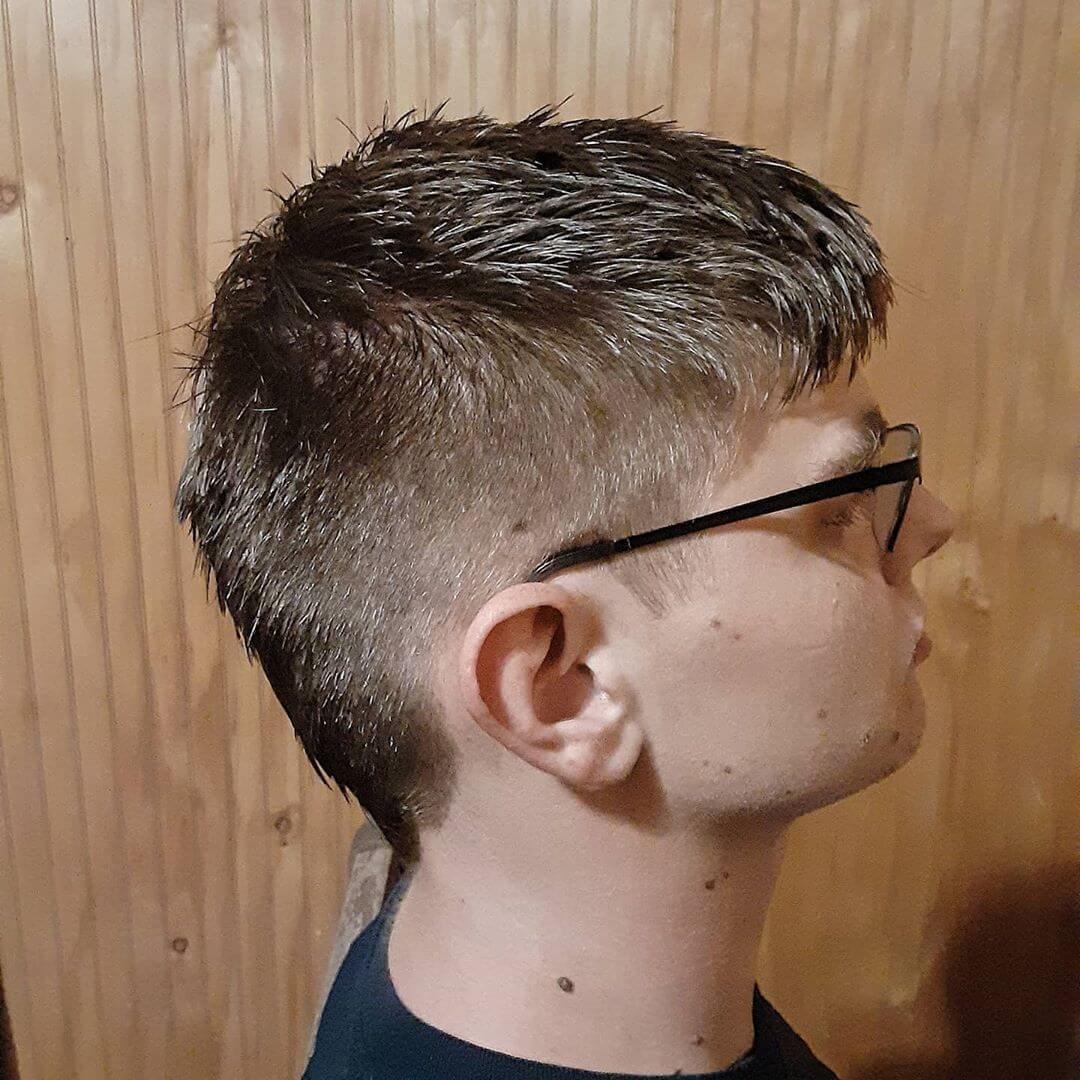 Faux hawk given a flat top look, this beautiful hairstyle maintains textured hair on top. The hairdo boasts of a cool faded look on the sides and makes a perfect choice for any day.
Faux Hawk With Tinge Of Color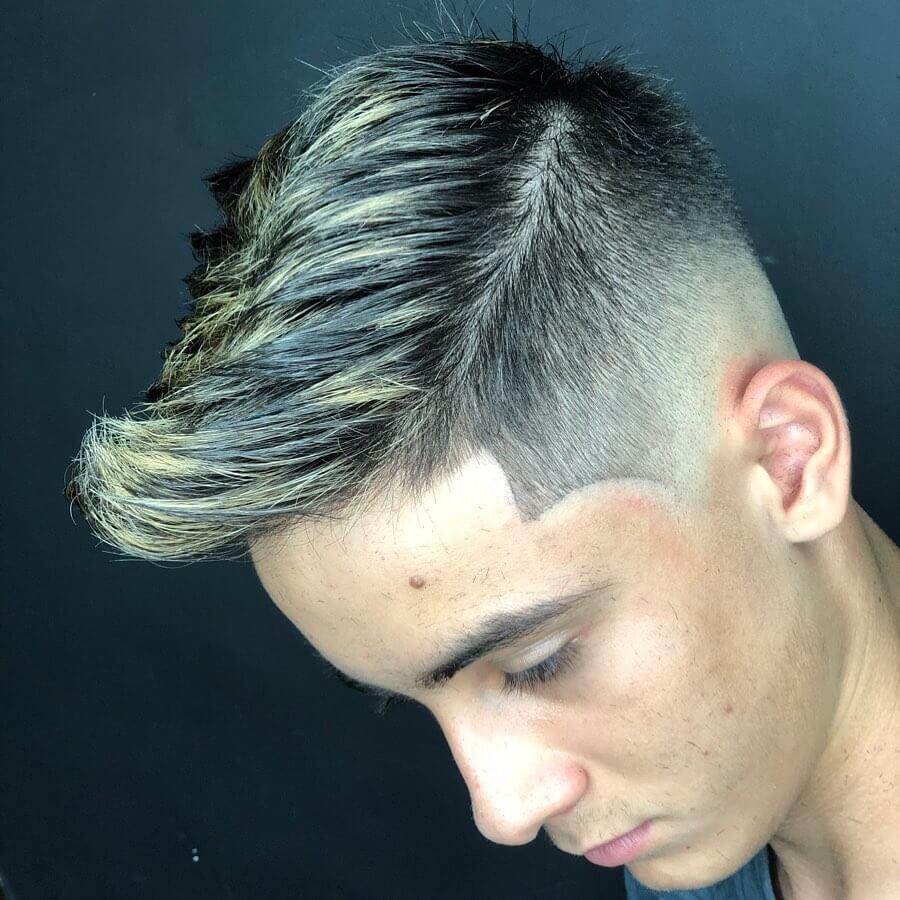 Faux Hawk with color and fade, what better combination you'd ask for a stylish look? The hairstyle makes gorgeous vibes and it is perfect for both a formal and a casual setting. So, whether you're headed to your office or to a party, you can wear this beautiful hairstyle without any problems whatsoever.
Textured Spikes
Another hairstyle with texture on top, this one actually boasts of some spiky look on top. The hairstyle has amazing vibes to deliver with a fade on the sides.
Spiky Faux Hawk For Thin Hair
If you've got thin hair to deal with, you can achieve a perfect look with some texture on top by applying a little styling product. The hairstyle can give you a perfect look on any day of the year if you know exactly how to style it the best.
Wavy Faux Hawk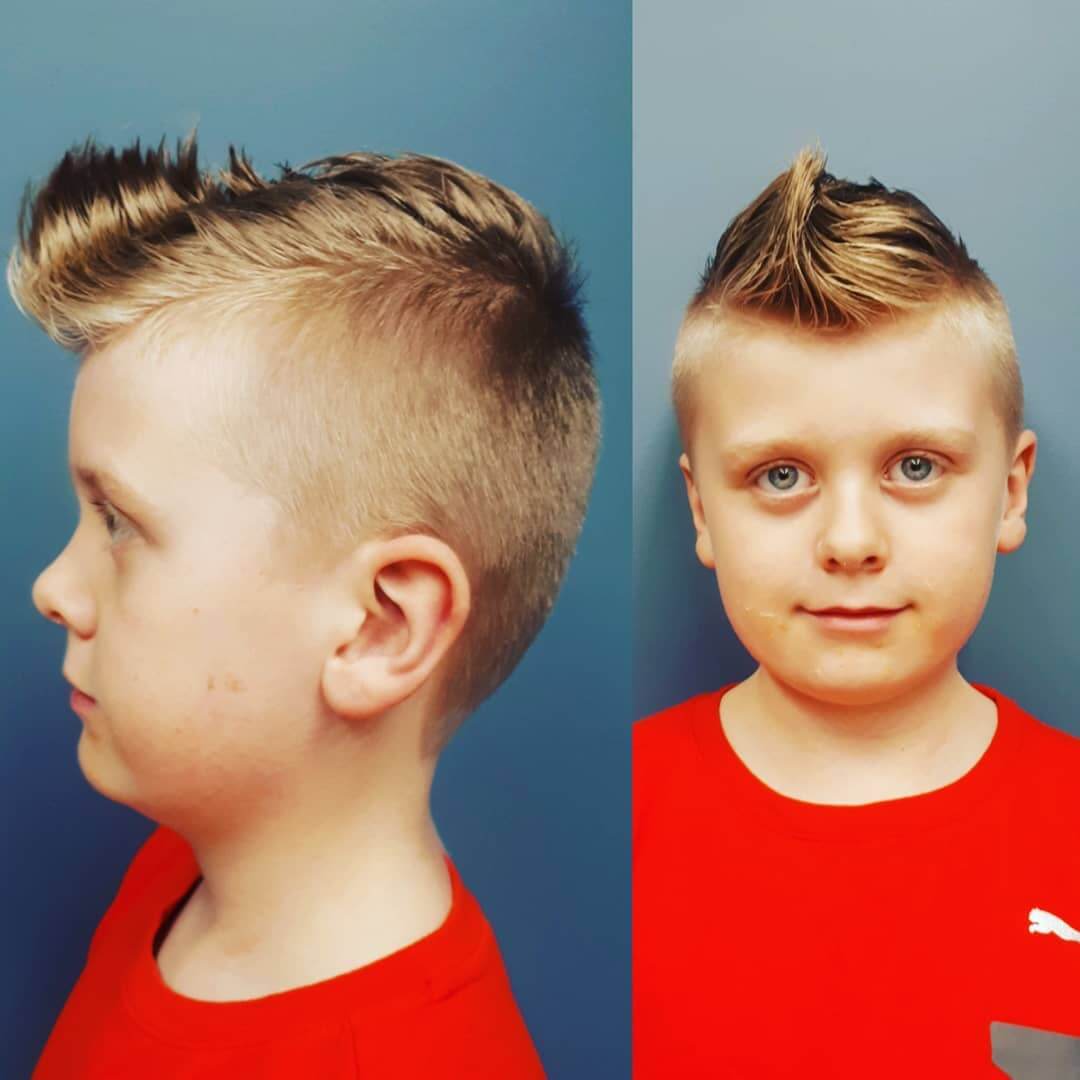 This cool look is a perfect choice for kids with naturally wavy hair. The hairstyle boasts of a stylish looks that brings the locks into center and spikes them up. The hair on the sides have a nice faded look. Overall, it looks just amazing.
You can pick any of these beautiful variations of the cool short faux hawk hairstyle. It all depends on your personal preferences and the type of hair you have.