There are many cool hairstyles for boys that have a unique vibe to them and faux hawk fade haircut comes on top of the list. Whether you want to achieve the look with longer locs on top or you wish to keep it all pretty organized and stylish, you can achieve fauxhawk hairstyles just the way you like. You can even combine it with some Mohawk variations as needed. The choice is yours!
Faux Hawk Fade – Is It The New Look You Have Long Waited For?
We all need a change in our everyday routine and when it comes to sporting that monotonous look for a long time, you can need that change more than ever. Whether it is Mohawk hairstyles that you wish to adopt, or you are looking for a variation of the typical fauxhawk, here we have listed some cool options for you to consider.
Faux Hawk Fade With Length On Top
Yes, this is not the usual faux hawk you would see every day. So, if you are looking for something special and different, this one is certainly for you. A surgical line goes from the top right to the nape of the neck to define the side part while there is length on top that runs all the way to the back where it is formed into a nice, casual bun. The fade on the side looks gorgeous and complements the look nicely.
Buzz With Fade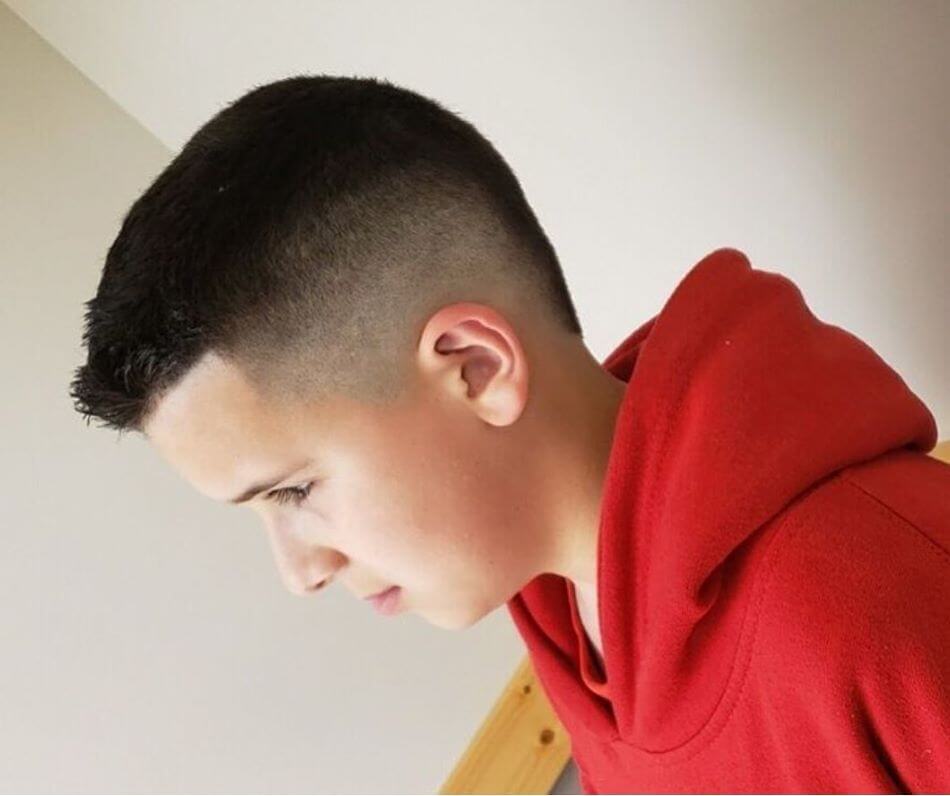 This unique take at the hairstyle is about creating a buzz cut on top and going with a fade on the sides. A slight faux hawk vibe is created by raising the short frontal hair.
Combed Back With Fade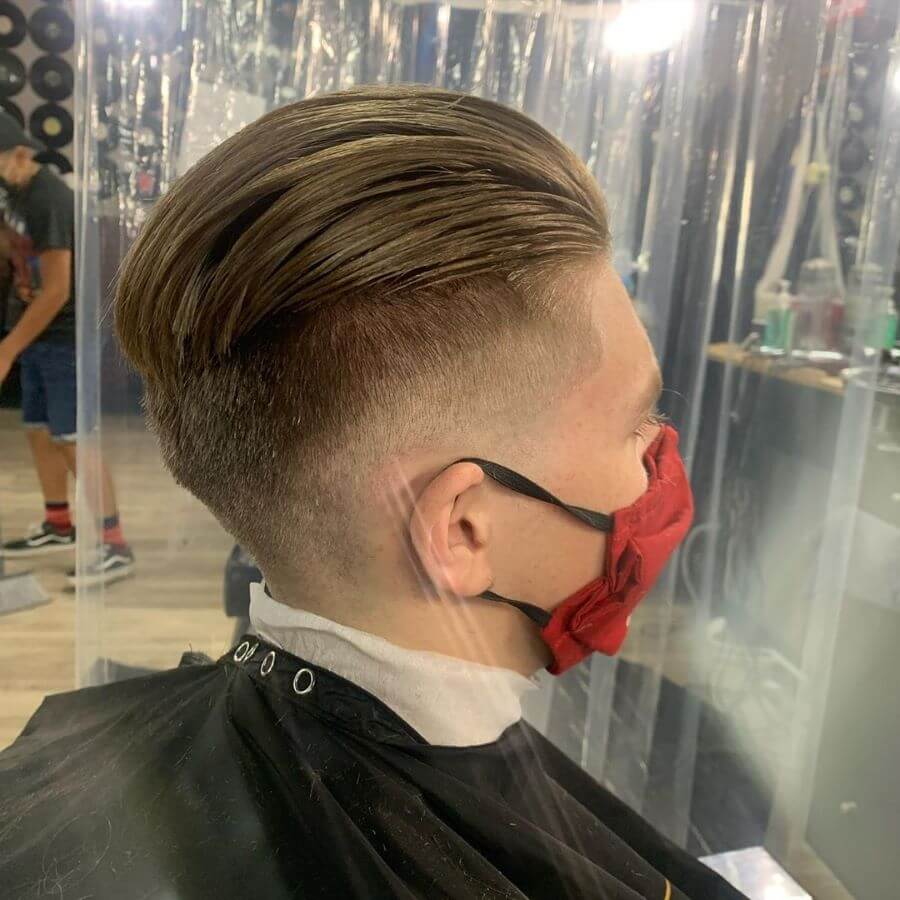 If you don't want to spike it all up on top, why not comb the length back and sport a fade on the sides? It looks stunning.
Signature Faux Hawk Look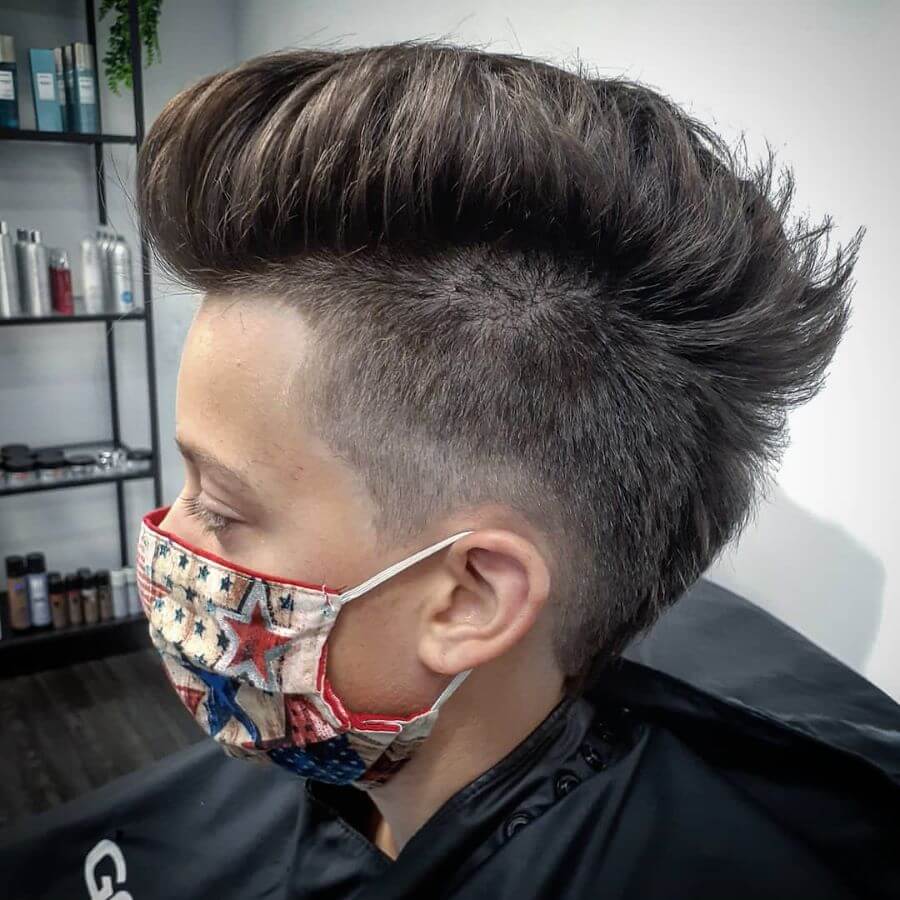 This signature faux hawk style boasts of volume on top and a high fade on the sides.
Fauxhawk With Mid Fade
This Fauxhawk look with tail at the back looks amazing with a mid fade on the sides.
Spiky Faux Hawk With Fade
This spiky look boasts of a typical faux hawk vibe topped with the cool blonde shade. Fade on the sides complements nicely.
Faux Hawk Fade With Design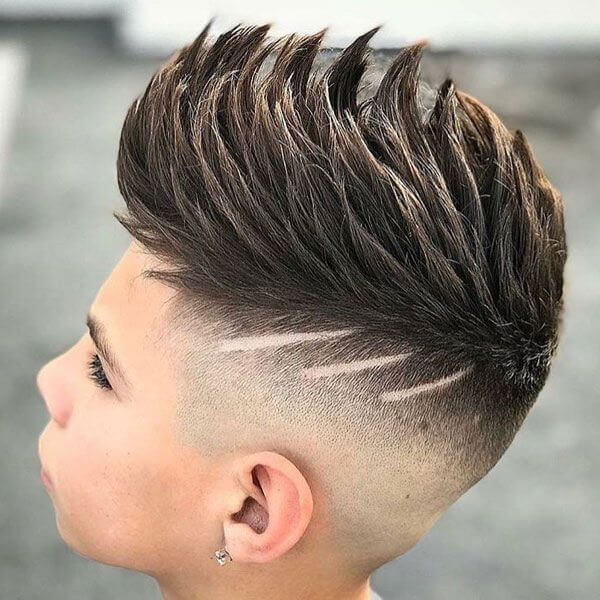 Accomplish a cool spiky faux hawk look and fade it on the sides. It looks even better with surgical design.
Cool Short Faux Hawk With Fade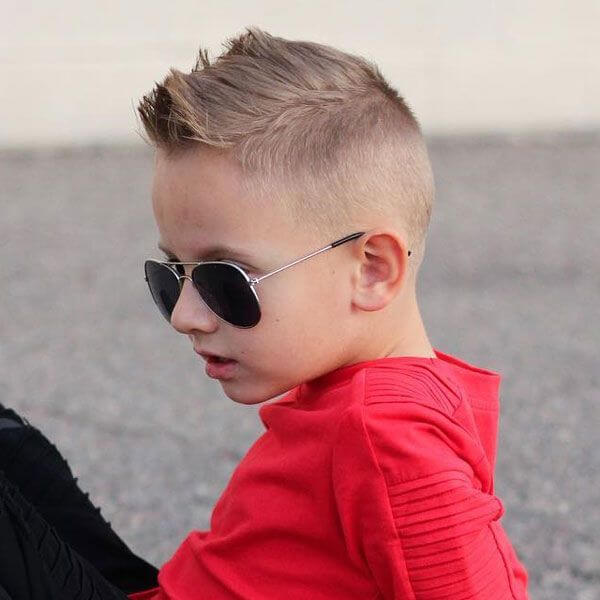 A cool look for young boys, this hairstyle is about keeping it to medium length on top and then spiking it up a little. Faded sides complete the look nicely.
Casual Faux Hawk
This casual look suits boys with slightly curly hair that tend to twirl at the tips. Apply some styling product to keep it intact.
Flat Mohawk With Faded Sides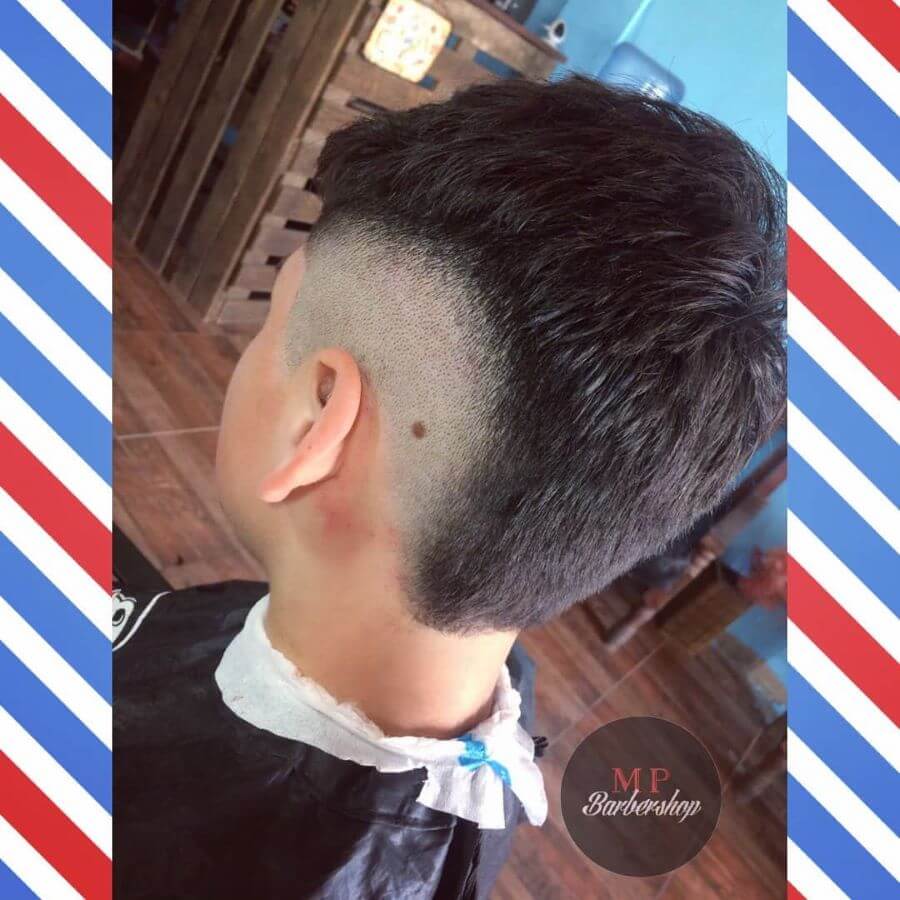 This Mohawk look keeps it flat on top while the sides get a faded touch.
Side-Swept Faux Hawk With Fade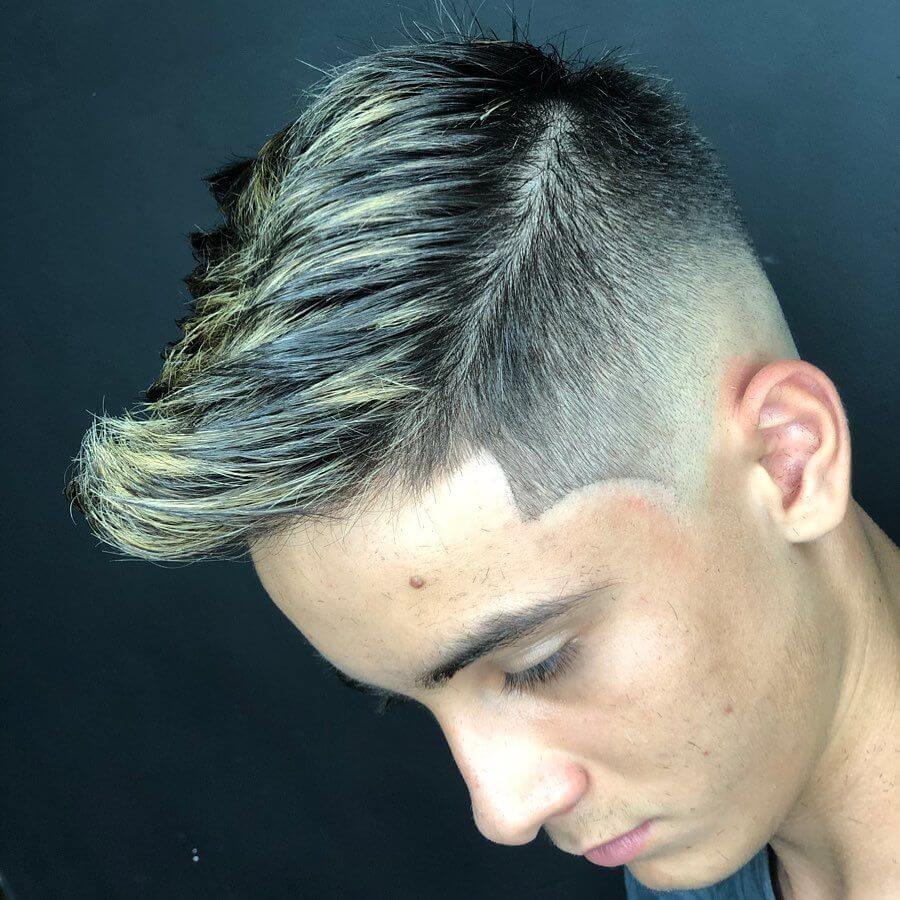 This faux hawk look is not just different in the sense that just the frontal locks are spiked up while the rest is more swept to a side, it boasts of some color streaks too.
Typical Spiky Faux Hawk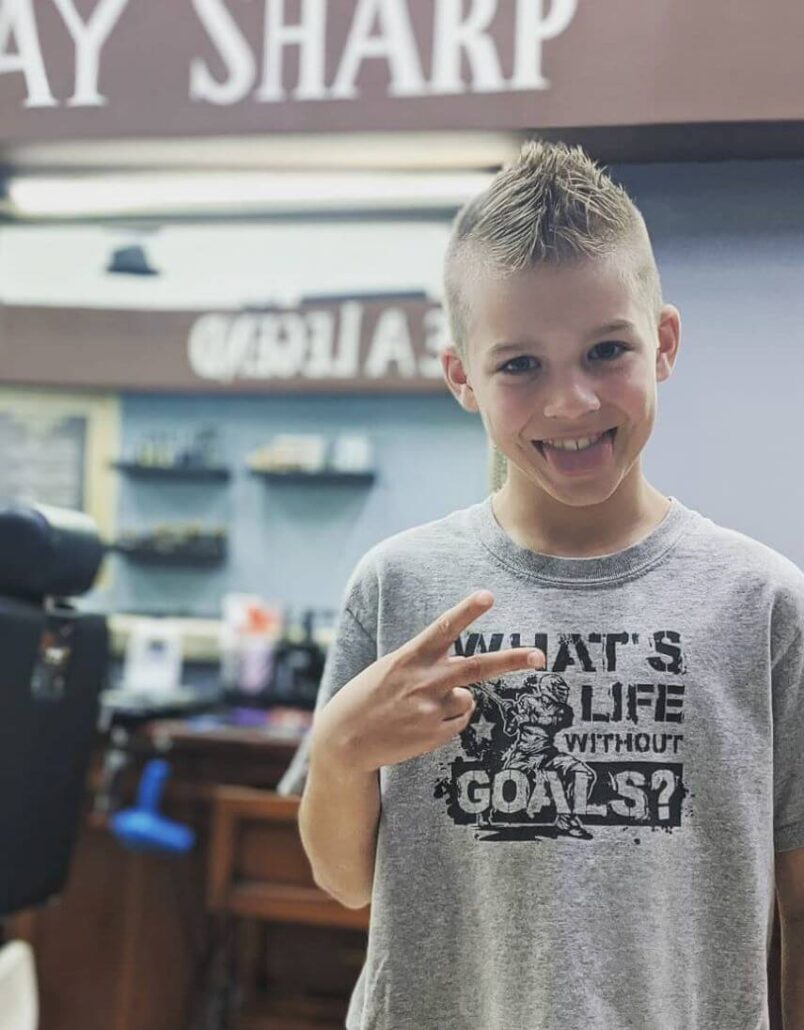 Faux hawk for kids can't get any better than this. Spike it up in the center and fade on the sides.
Messy Faux Hawk Fringe With Fade
Foy guys with curly hair, a faux hawk with a fringe falling over makes a perfect choice. Keep it faded on the sides.
Forward Swept Fauxhawk Fade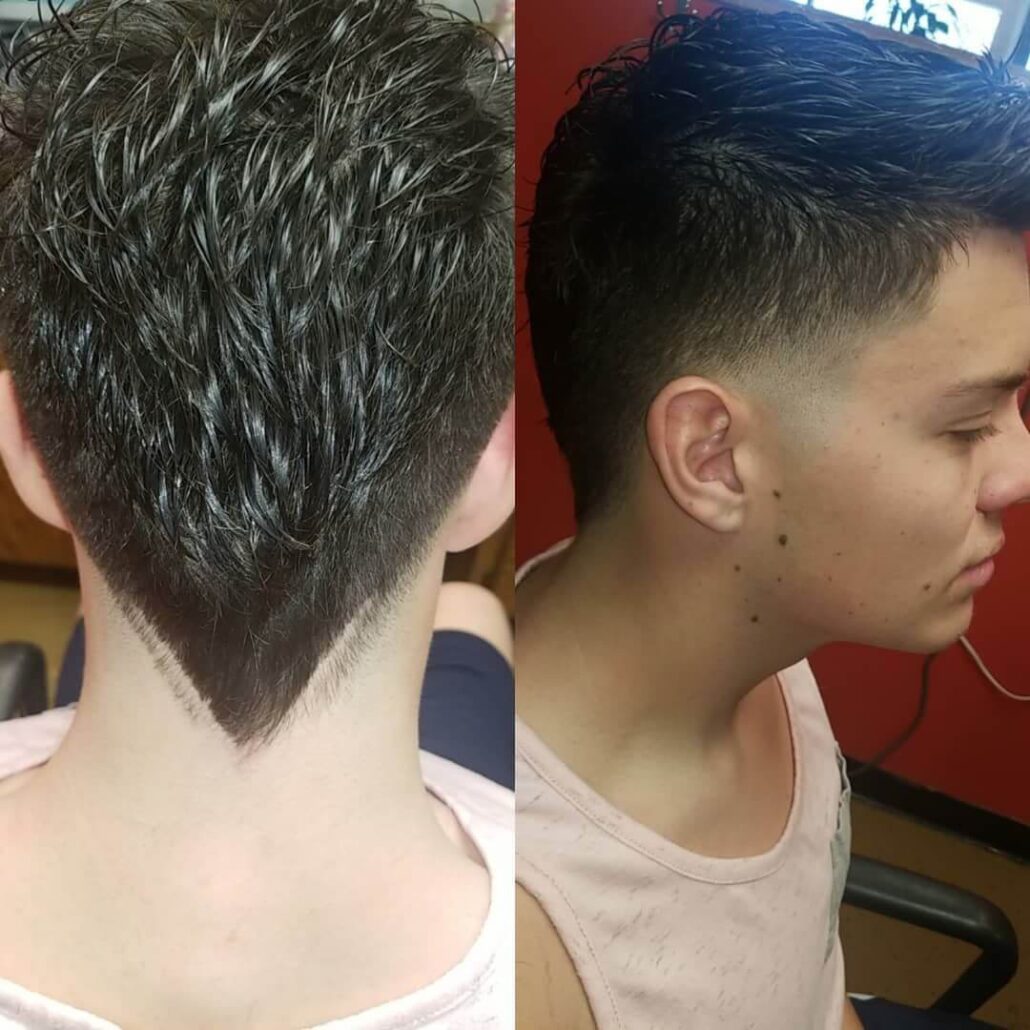 This look boasts of forward swept hair on top while there's a nice tail at the back. Fade on the sides looks cool.
Inward Spiked Faux Hawk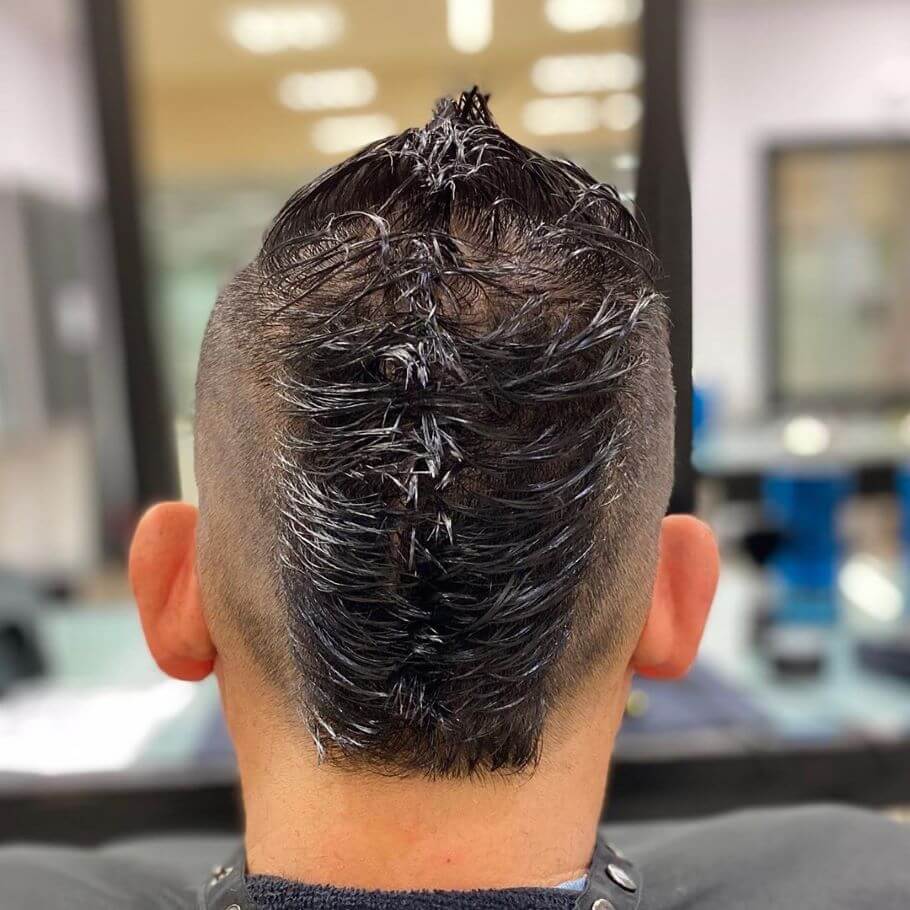 This cool look needs some styling product and is spiked nicely inward.
Messy Forward Swept Faux Hawk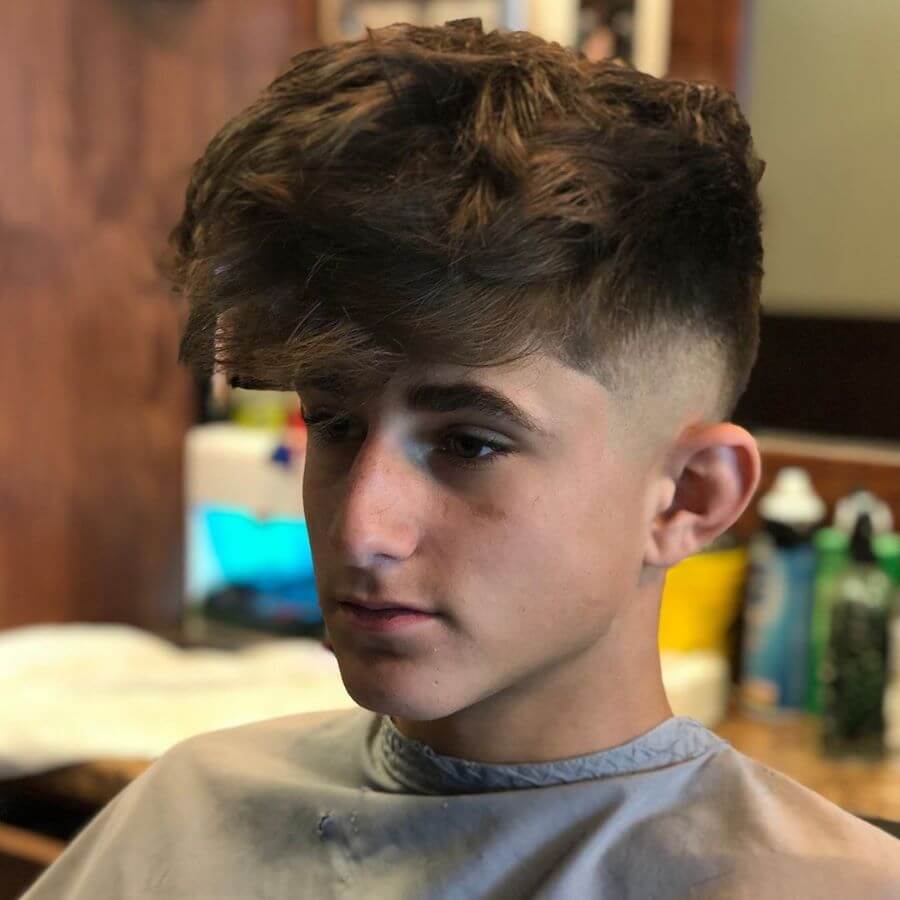 This hairstyle boasts of volume on top and looks gorgeous with a mid fade on the sides.
Flat Faux Hawk With Tail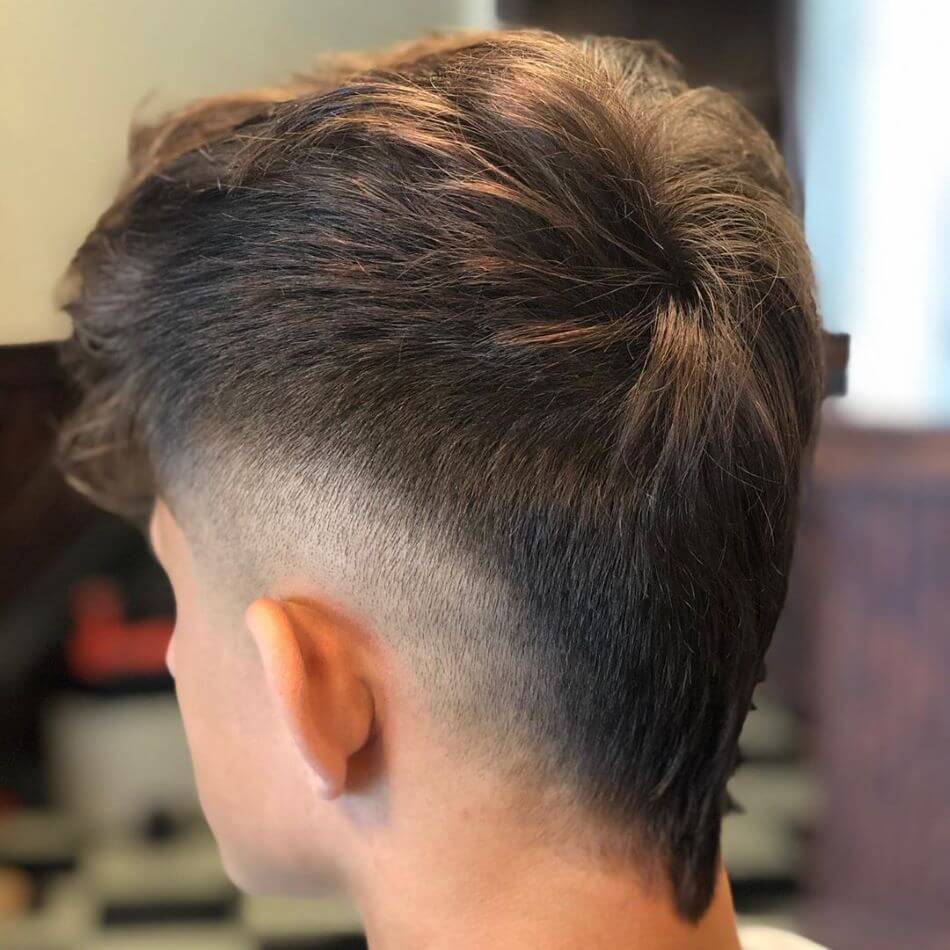 Hairstyles with tail always look gorgeous and have a unique vibe to them. This cool, flat faux hawk is no different either. The fade on the sides complements and makes it look even better.
If you prefer more casual hairstyles and are looking for a change to your hairdo, you'd be better off styling it with a cool faux hawk fade. The fade haircut is trending and offers lots of amazing variations including the Mohawk hairstyles to the spikes loves. Get in style today and flaunt a new gorgeous look.