We are all ready to have the most stylish low maintenance haircuts but coming up with the best variations is always a challenge. That's exactly the case with buzz cut hairstyles that don't require any maintenance or styling at all once you have the haircut. However, getting a unique and different look is always a challenge with such hairdos. However, there has been a lot of variation lately in how this particular look is achieved and a new crop of amazing buzz cut styles has popped out. Try one of these and your buzz cut style will look as gorgeous as ever.
Cool And Stylish Buzz Cut Variations This Year
So, if you are here in search of the best variations of the low maintenance 'do, we have everything on offer. Check out these beautiful hairstyles and see which of them you'd like to flaunt this year without having to worry too much about the maintenance part.
Buzz Cut with Tapered Fade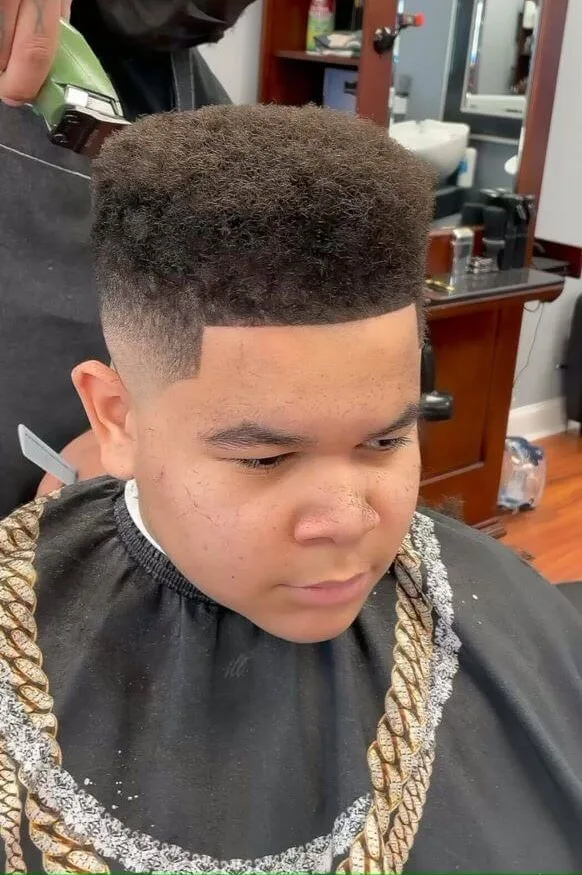 This buzz cut variations is slightly longer in length on top as compared to the typical hairstyle. Nevertheless, it is still a low maintenance hairstyle and only requires you to run your fingers through the hair to achieve that textured vibe. The tapered fade on the sides adds to the overall style and makes it worthy of anything from routine styles to the party looks.
Asymmetrical Shaved Designs
You can make your buzz look as unique as you like. Have a look at this beautiful hairstyle that boasts of a typical buzz on top while the styling is done through those beautiful shaved designs. This casual look boasts of asymmetrical shaved designs at the back while a temple fade towards the sides makes an amazing and unique vibe. Overall, it looks gorgeous.
Faded Sides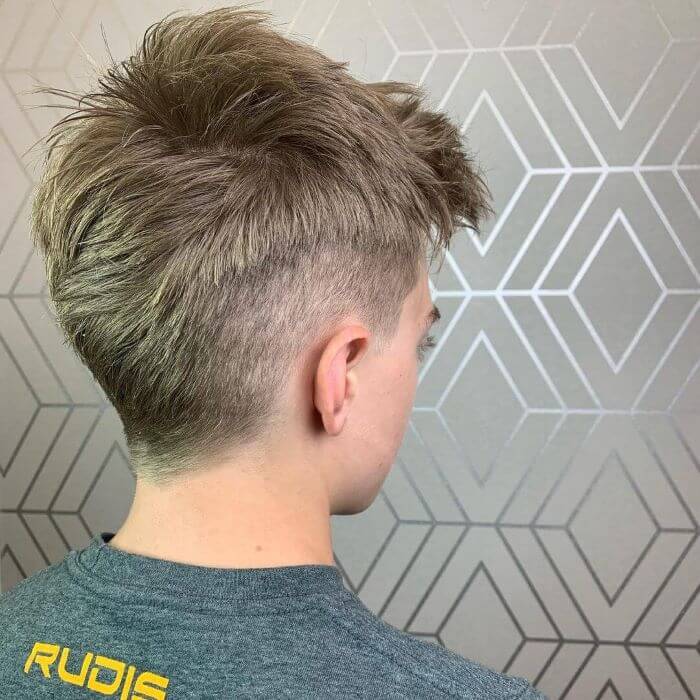 A typical buzz can be given a whole new perspective if you can add a fade to the sides. Yes, you do not really need to do much on the styling part and it's a one-time effort that you will have to put into achieving this wonderful style. When you get a typical buzz cut, ask your barber to give you a high fade or an undercut on the sides and see how amazing it will look. Creating a small tail style at the back will take your hairdo up a notch as well.
Subtle Mohawk
Mohawks have always been a popular choice among kids haircuts and you can style them in any way you like from more casual looks to the properly organized and formal hairstyles. What about a subtle buzz Mohawk? Ever thought of such an amazing hairstyle? We have it right here for you. Just go for a typical buzz while trimming the sides slightly shorter so that the difference of length on top and the sides can be noticed rather easily. A tail-like ending at the back will give your kid a nice subtle Mohawk and a new style to rock the parties.
Cool Buzz Cut With Line Up And Hair Design
Adding a shaved design to a typical buzz cut is always something special and it creates gorgeous vibes too. But what design you are going to try out is actually a major decision you have to make. Check out this beautiful hair design that starts at the front and slightly curves up as it ends a few inches later. It is chic, unique and elegant. And, when you'll combine it with a typical line up look, you've got all your bases covered for achieving a perfectly stylish hairdo.
Buzz Cut With Low Burst Fade And Shape Up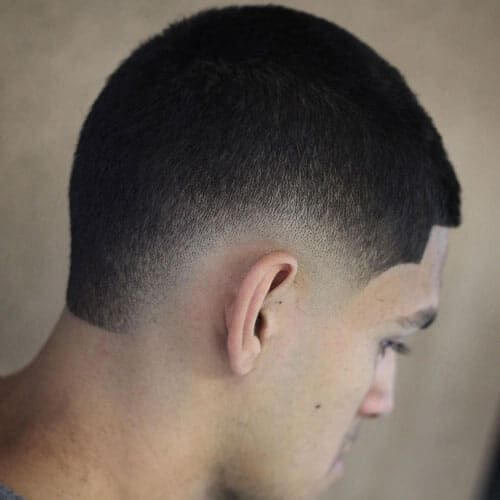 A shape up hairstyle combined with a typical buzz make a perfect combo. And, if you are looking to go with something even more stylish, you can give it a unique look with a low burst fade. Obviously, a fade haircut can be incorporated into just about any hairstyle and that's what we have got for you here. The hairstyle delivers unique vibes and will definitely grab eyes no matter where you go.
Military Buzz Cut
If you are all for military hairstyles, why don't you try a military buzz variation of the typical hairdo? The beautiful hairstyle is just a perfect variation of the buzz you normally get in your daily routine. It is amped up with the help of that beautiful high fade that starts up high and circles around the head leaving a nice buzzed up patch on top. Overall, the hairstyle looks gorgeous and it creates a wonderful style for any day.
Number 3 buzz cut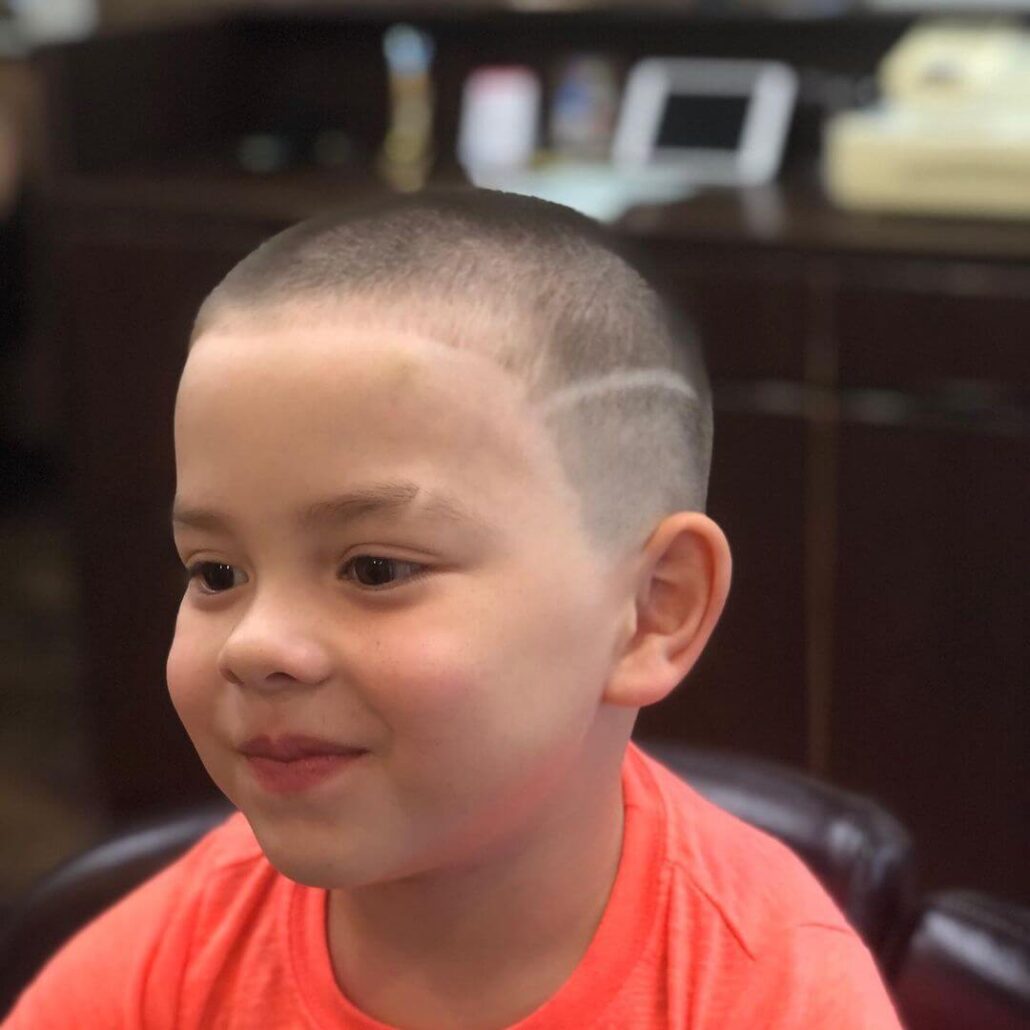 When it comes to trying out different variations of the buzz cut style, you can always experiment a little with the length of the hair. This one with number 3 clipper is just a perfect implementation of the hairdo. The hairstyle boasts of a high fade on the sides as well which makes it look even better. Style it on any day and you'll have a wonderful look to flaunt no matter what.
Fade With Slight Length On Top
Even though it is classified as a buzz cut, the hairstyle resembles a spiky look more than anything else. It looks just amazing if you add a little styling product on top and spike it up a little. The sides are faded to complement the style you have on top and overall it makes gorgeous vibes. If you don't apply the styling product, it will make your typical buzz cut style and will look equally awesome with that fade on the sides. You are up for a stylish look either way.
Buzz cut is one of the simplest looks you could achieve on any day and maintaining the hairstyle is never a problem either. The hairstyle has unique and stylish vibes to deliver and if you can get a perfect variation, it will beat any other hairstyles for kids on the day. Just figure out which of the above variations would work for you and get into a perfect style.