Unique and new kids hairstyles bring a lot of joy to our little ones every year. However, it is important that an appropriate haircut is chosen according to their hair type, facial features, and other contributing factors. As the New Year sets in, we're doing a little round up of the latest trends in boy haircuts curly hair. Let's share some thoughts.
Boy Haircuts Curly Hair – What's The Trend This Year?
A major decision that you have to make when styling curly hair for boys is whether you want to keep it messy or properly organized. Each look has its own perks and it makes its own style statement. Here we have the best curly hairstyles for boys and you can make a pick for your little one from these fantastic options.
Messy Hair With Volume On Top
If your boy has some volume on top, this is the look you should be giving him this season. The hairstyle gives him a casual look and won't need much of styling. Just let it go with the natural flow and the mess on top will make a statement.
Undercut
Undercut, the highly recommended haircut for 5 years old boys, this is the look you'd want to sport if you want to keep it all properly organized. Trim it short on the sides with a perfect undercut and comb the hair on top back. Hold it together with a styling product and it looks amazing.
Cherubic Haircut

If your kid is a fan of Jaden Smith, this cherubic haircut sported by the star kid will be an adorable choice for them. The hairstyle suits kinky hair perfectly and will need the sides to be trimmed a little shorter than the top.
Loose Waves
A casual look for his everyday routine, this beautiful hairstyle just requires you to enhance his wavy volume on top a little and give him a unique, cool look. The sides have a fade that complements it all perfectly.
Crisp Curls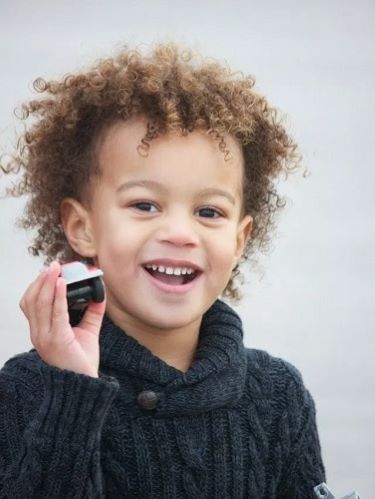 Just as the name suggests, this beautiful hairstyle is all about those extravagant curls. That spring-like look is gorgeous and it looks even better when your boy has a head full of it.
Thick Wavy Top With Mid Fade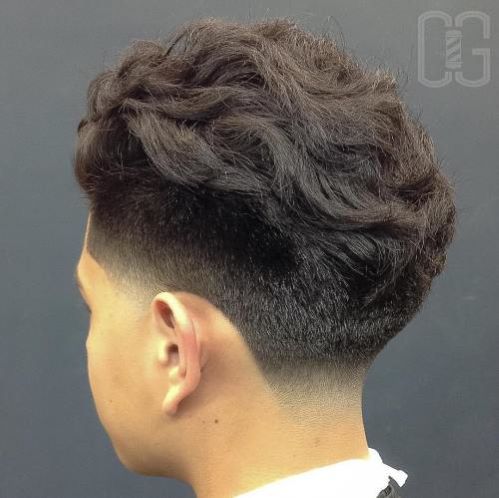 Instagram/ @CHADIUS_MAXIMUS
A fade haircut can be your best companion when it comes to thick, long and wavy hair. It can add an organized touch to the entire hairstyle and it looks gorgeous. With the same length of your hairs if you will make them straight you can have eboy hairstyle too.
The Plateau Top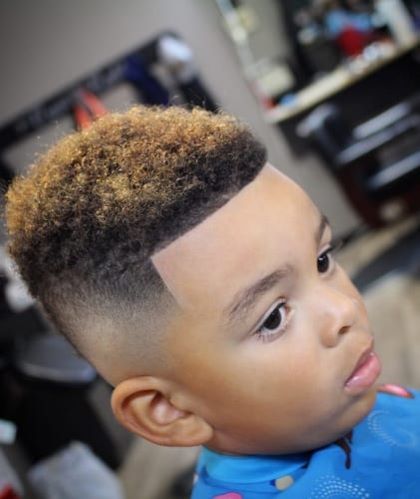 A Plateau top makes a statement as an everyday look and has a cool, stylish vibe to deliver. There is some flat volume on top and the sides are trimmed all the way to the skin. A perfect look indeed!
Curly Mess With Undercut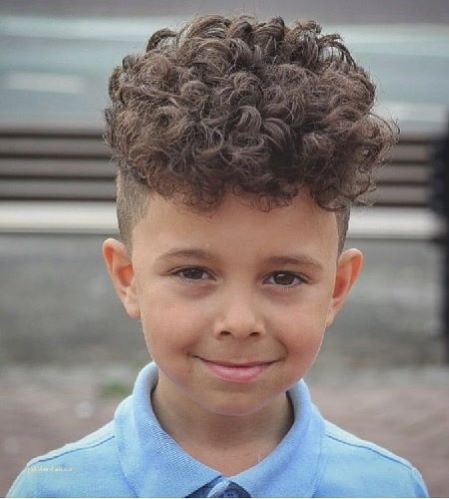 A disconnected undercut always looks gorgeous on boys. And, if you can style it with voluminous wavy curls on top, it looks even better. It's a low maintenance haircut and won't need too much of styling effort either.
The Curly Bob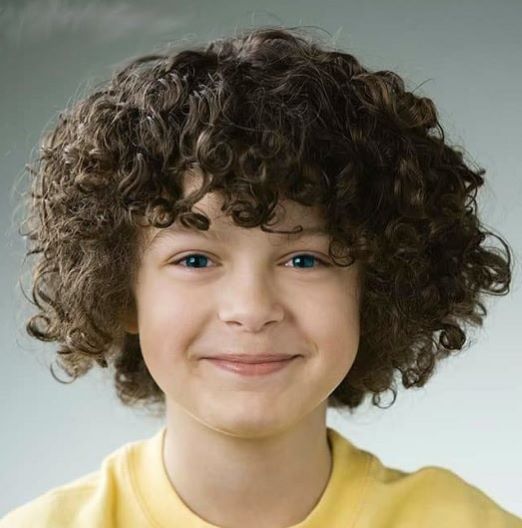 Yes, Bob haircuts are for girls. But not necessarily! You can allow your boy to grow his wavy hair long enough to get a bob-like shape. Perfect everyday look!
Wavy Top With Undercut And Surgical Design
Most wavy hairstyles have some length on top and an undercut on the sides. You can take this look up a notch by adding a nice surgical design on the sides.
Long Shaggy Haircut
Baby Punk
YOBRO10 / SHUTTERSTOCK.COM
So, what do you make of these boy haircuts curly hair? Do you think any of design & style would look stunning on your little boy? Make your choice and give your little one a perfect style to flaunt in everyday routine.