Fade haircuts are considered one of the cleanest hairstyling options which don't require too much maintenance either. Different types of fade exist and the best among the lot, especially for the summer hairstyles, is a bald fade. The hairstyle requires the sides to be trimmed to the skin and gives a clean, cool, and organized vibe overall. There could be different variations of the look that you could try, and here we have detailed the best of them.
Top Bald Fade Variations For A Perfect Hairstyle
From low bald fade to high bald fade, a bald fade haircut could be implemented in just about any way you like. The major styling is done on top while the sides mostly vary in where the hair starts fading. Check out some of the coolest options we have vetted for you here and pick your perfect hairstyle this summer.
Forward Swept With High Fade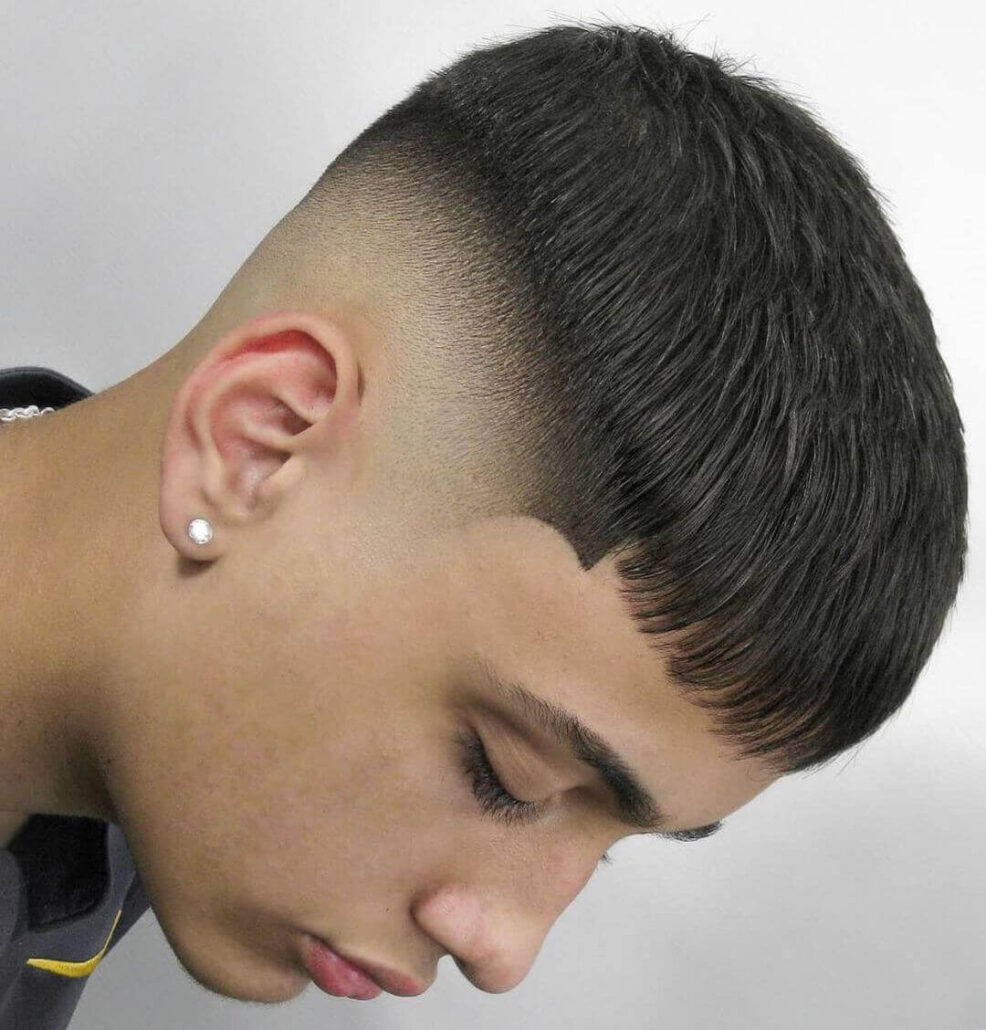 This simple look makes a perfect formal hairstyle. The hair is kept short in length and is all swept forward with short bangs falling over the forehead. The sides have a high fade and show some skin to qualify for a perfect bald look.
Kinky Buzz Cut With Fade
For Kinky hair, a buzz cut can't get any better than this. Slightly wavy on top, and skin faded on the sides, it just looks amazing overall.
Side-Swept Length With Surgical Design On The Sides
This look is formal on top and casual on the sides. A perfect combo indeed!
Curly Mess With Bald Fade
This bald fade haircut boasts some curly volume on top and starts fading high on the sides. Looks amazing on any day!
Buzz Cut With Faded Sides
This is a typical buzz cut with a nice fade on the sides. Looks cool overall.
Volume On Top With Undercut Fade
All you can find is some volume on top while the sides here are given an undercut fade. It's a perfect low-maintenance haircut for boys!
Forward Swept With Spiky Front And Faded Sides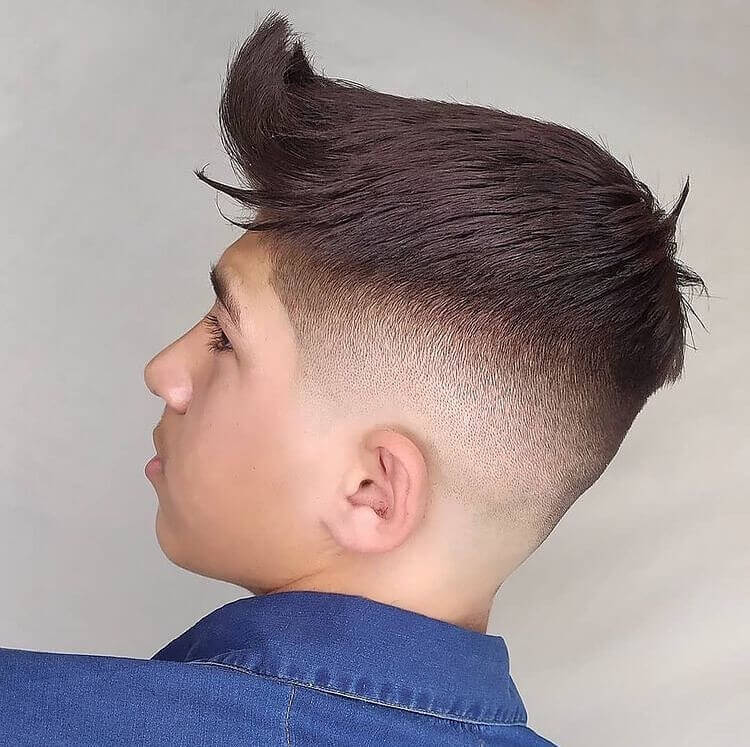 This hairstyle is kept simple by sweeping it all forward while the frontal hair is given a nice spiky look. The fade on the sides blends into it rather nicely.
Kinky Dreadlocks With Fade And Design
This is a hairstyle tailor-made for black boys with kinky hair. The surgical design on the sides elevates the faded look to a whole new level.
Side Swept With Hard Part Design
This side-swept hairstyle looks cool with the hard part stretched towards the back at an angle. It looks different and gives a nice casual touch to an otherwise formal look.
Side-Swept Hairstyle With High Fade
The Skin fade starts high on the sides. The hair on top is kept simple and side-swept.
Kinky Mohawk With Bald Fade
This faded look complements the nice Mohawk on top. A perfect hairstyle for kinky hair!
Colorful Spikes With Mid Fade
This mid-faded look is gorgeous with some colorful spikes on top. It will need some maintenance though.
Layered Buzz With Design
This is a beautiful hairstyle that resembles a buzz cut but is slightly longer and is trimmed in layers. The surgical lines on the sides accentuate the fade further.
Volume On Top With Skin Faded Sides
This is quite a unique look with the curly volume on top while the sides have a perfect skin fade.
Forward Swept With Surgical Design
This cool hairstyle boasts of even, forward-swept hair on top which is disconnected from the sides. The sides have a high fade with a cool surgical design. It really makes a style statement on any day.
A bald fade is a go-to hairstyle on any day and it should be your preferred choice in the summer months. The hairstyle can be achieved in so many different variations and you can get a bald fade haircut that goes well with your personality. Whether it is a low bald fade or a high bald fade, the hairstyle can work wonders for your looks on any day. Make a style statement with this cool look like never before!